Future Italian superyacht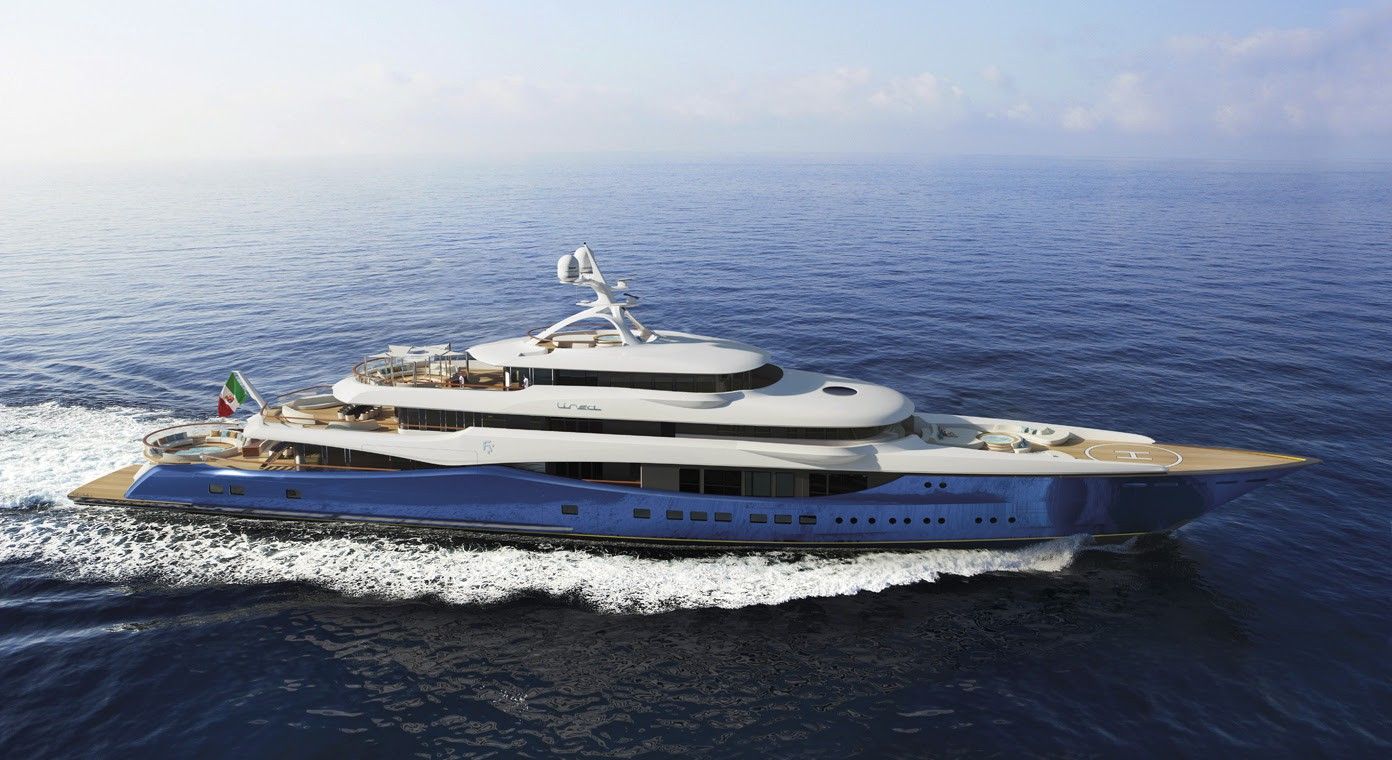 Italian shipyard Fincantieri has presented the 92m superyacht concept named Linea.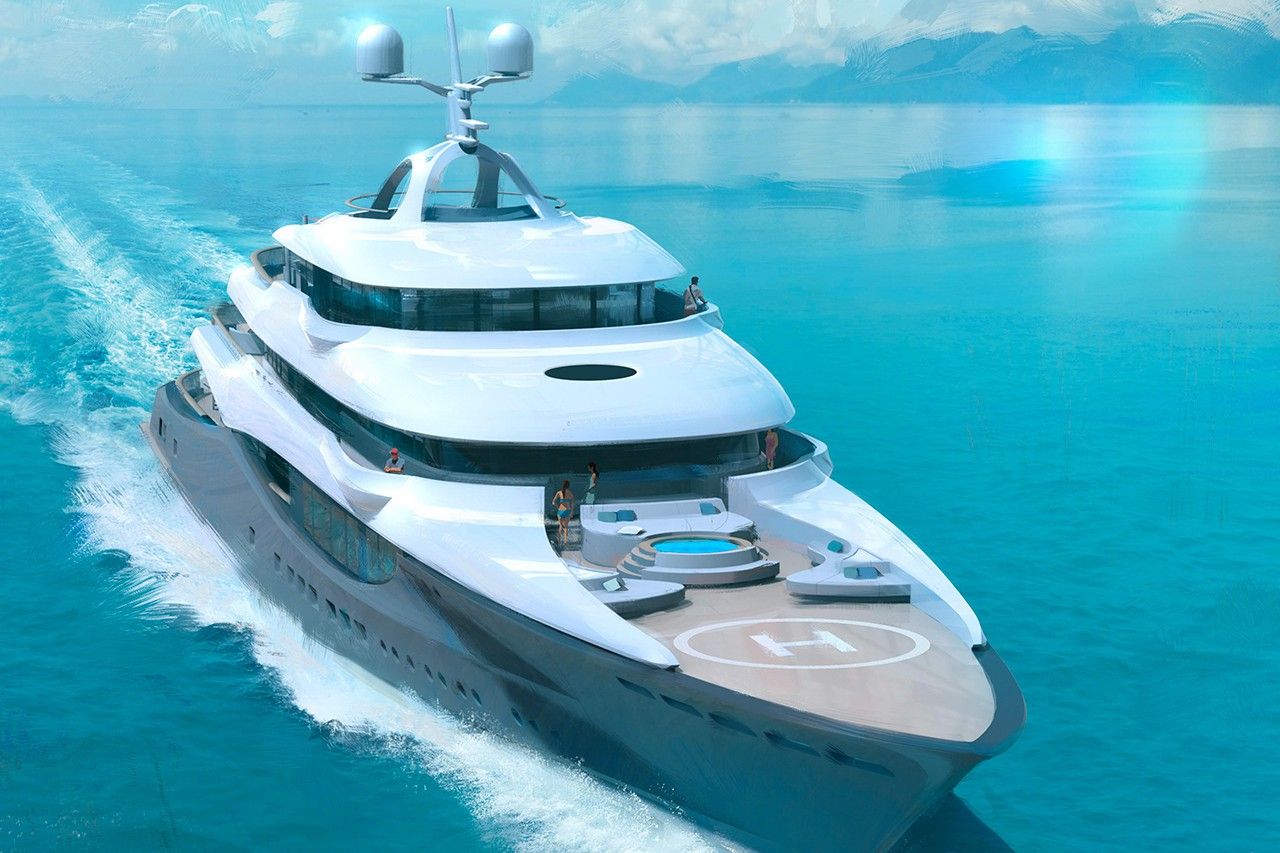 She is developed in collaboration with British design studios Claydon Reeves for the exterior design and March&White for the interiors.
The aim was to create a superyacht that embodied the great classic Italian traditions combined with a modern design.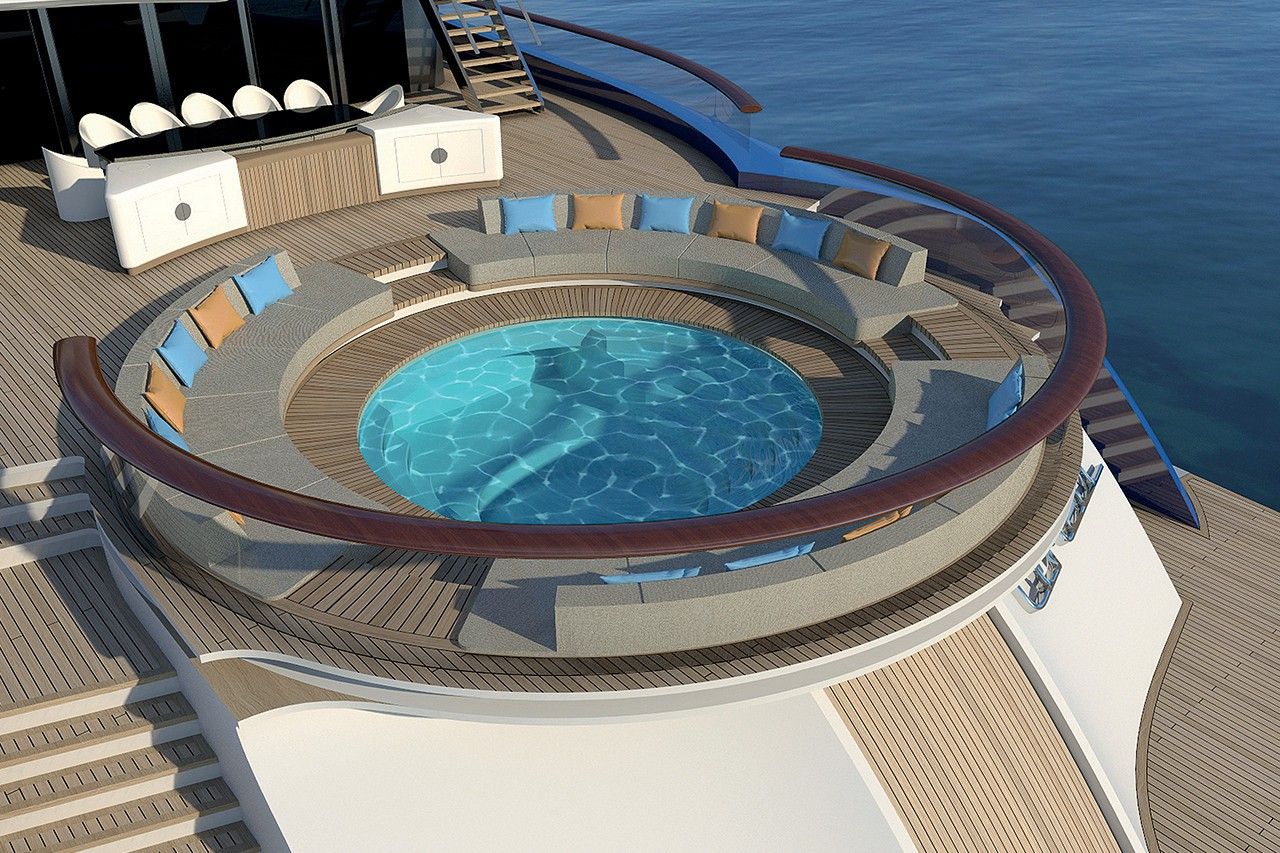 A unique feature is the owner's forward deck, which can be privately accessed through the master cabin. Providing expansive views of the seascape, this space has been designed so as not to be overlooked by the bridge sight lines.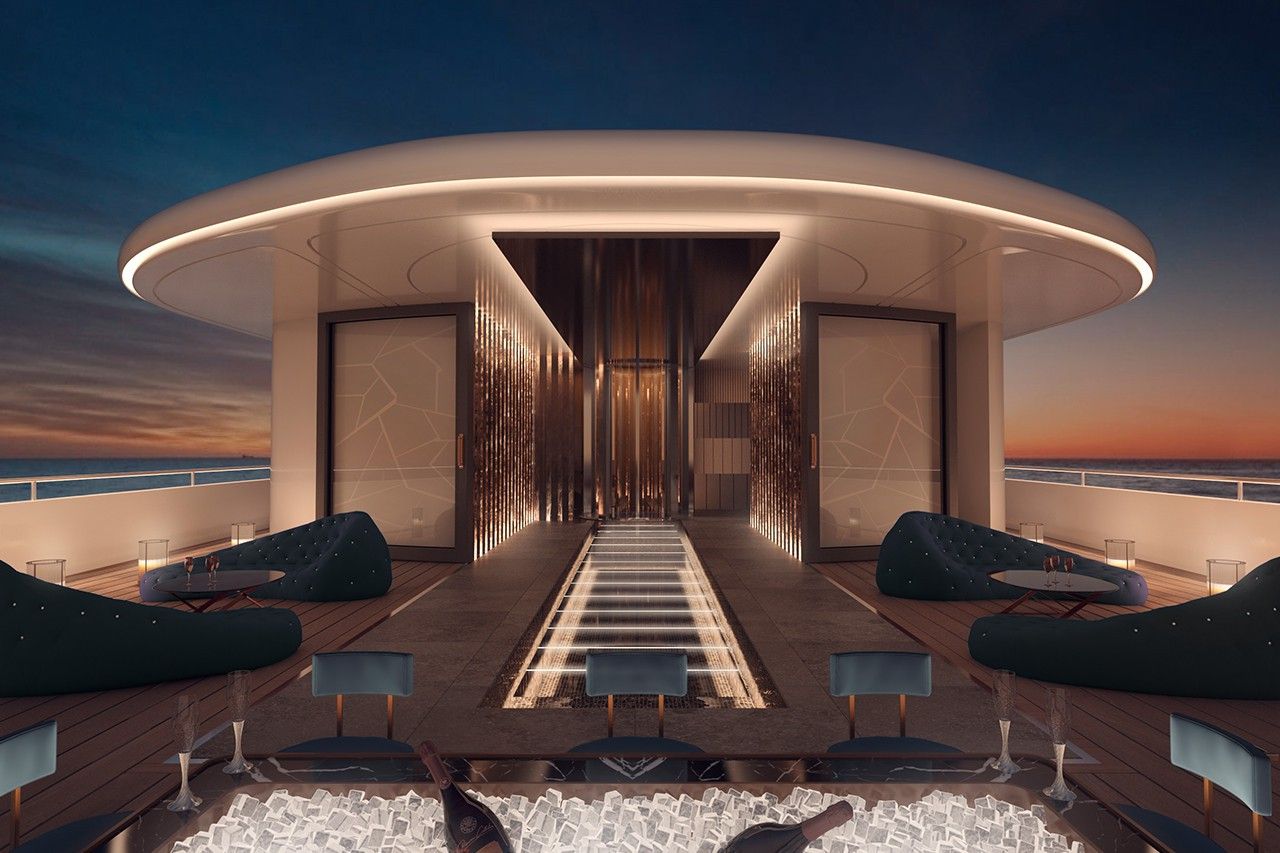 While at anchor the many folding balconies and shell doors can be deployed, allowing the large custom tenders to be launched and the extensive beach club to be opened. The most forward part of the deck is used as a touch-and-go helipad with access to the bow below.