Permanent berth at the Yacht Club de Monaco and Saint Tropez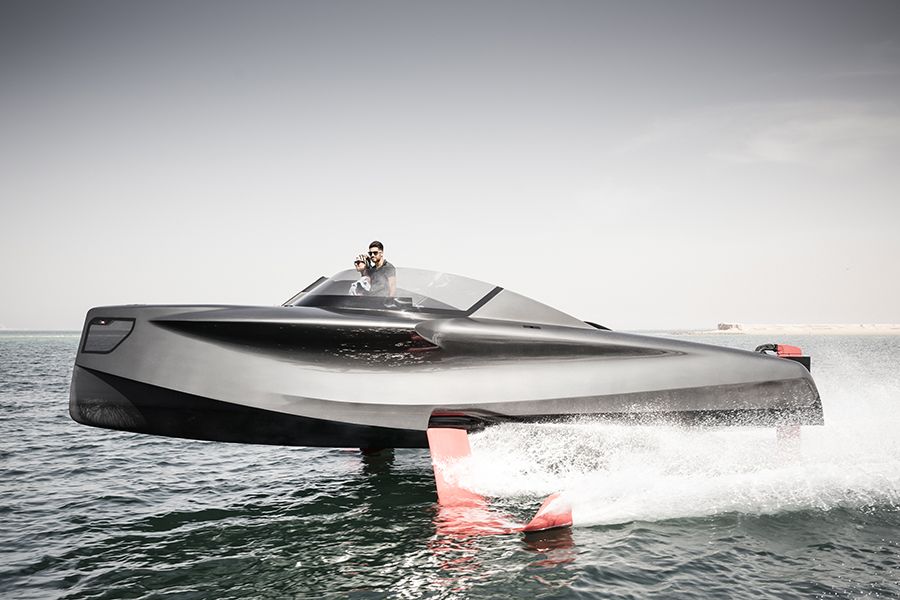 UAE-based Enata Marine is bringing the Foiler Yacht to Europe.
The first production foiling yacht will have a permanent base on the French Riviera.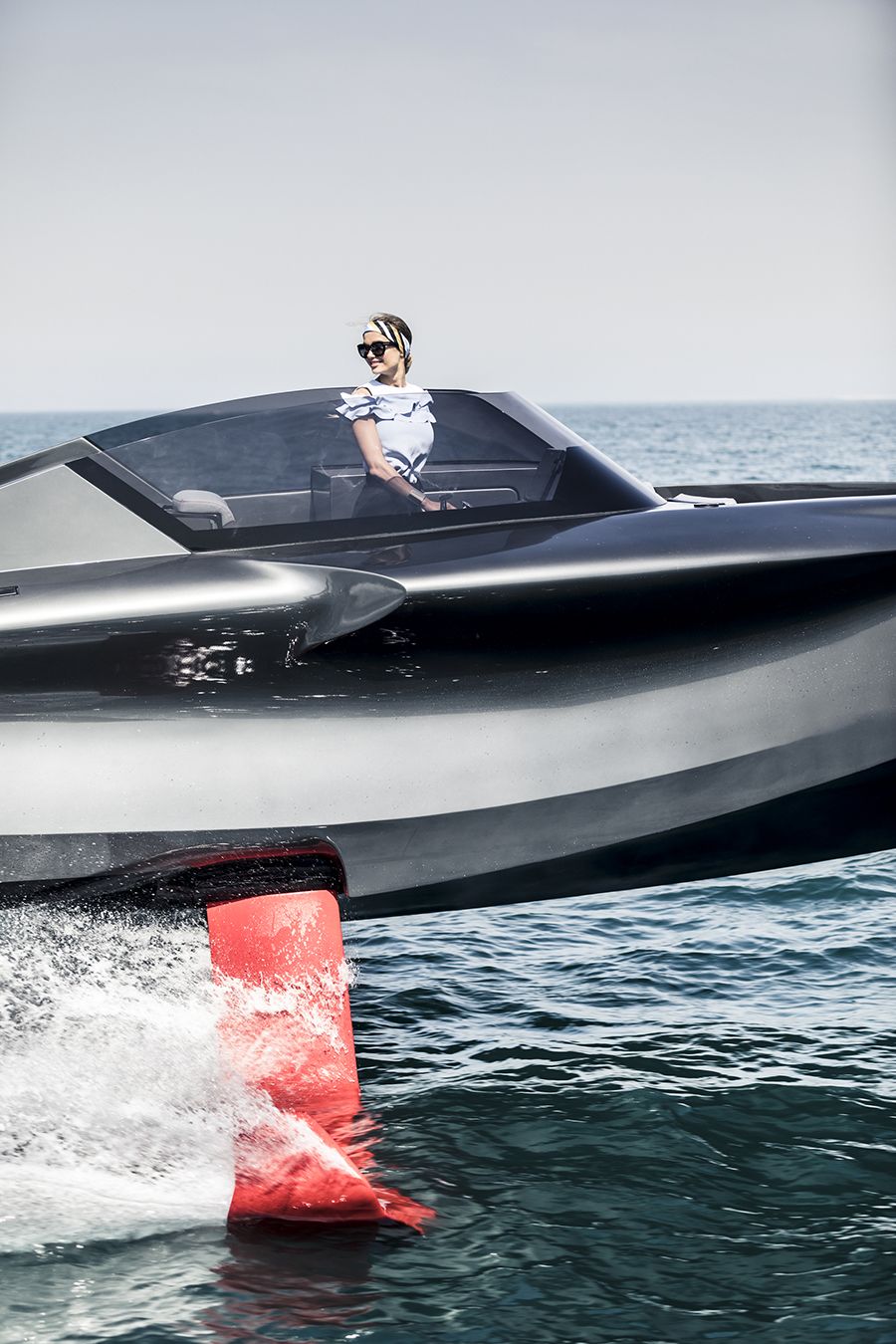 Foiler, the Flying Yacht, will have a permanent berth at the Yacht Club de Monaco and in Saint Tropez – this summer, from mid-July 2018 where it will be available for sea trials.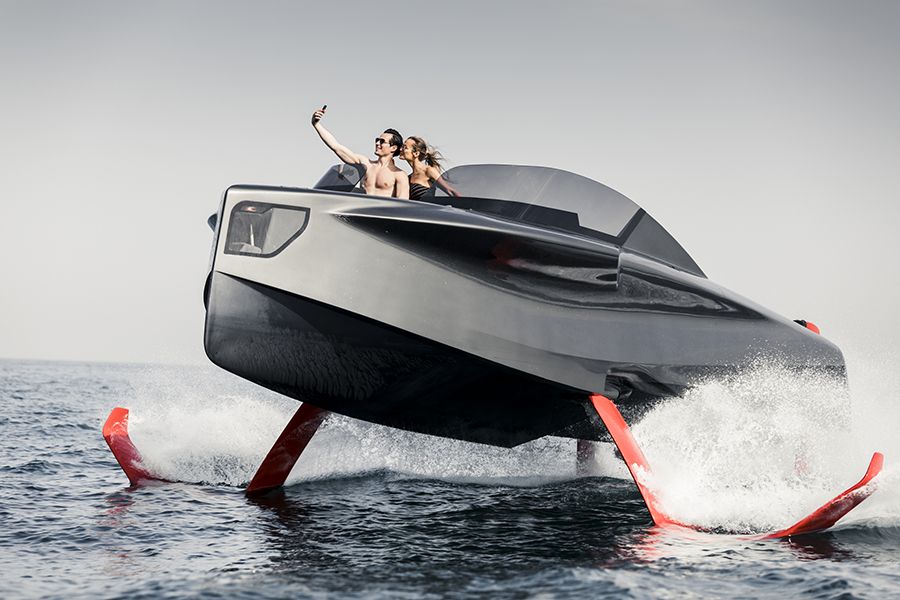 Foiler offers a comfortable driving experience for whoever is at the helm. Its retractable carbon fiber hydrofoils deliver strength, rigidity and lightness, allowing the yacht to fly 1.5 meters above the water for an exciting and relaxing yachting experience.
Foiling technology has been around for a very long time and is used mostly in sail boats and kitesurfing, but Enata has made the first hydrofoil yacht which is easy for anyone to use.
Foiler has a large window of efficiency as it starts to foil at 12 knots and is completely out of the water at 17 knots with a maximum speed of 40 knots in flight mode. It is also easy to use and drive, just like a sports car: you just press a button for the foils to deploy and you can be on your way.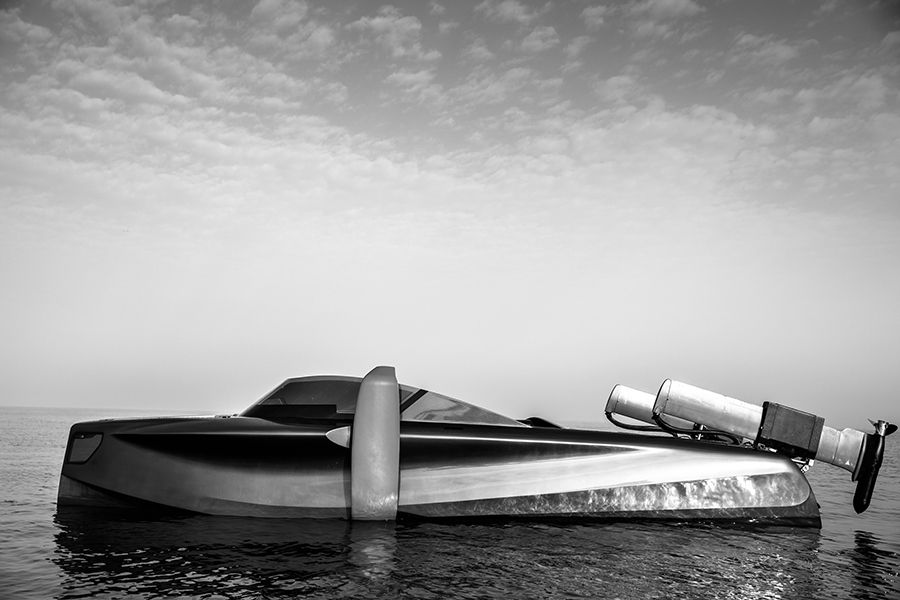 Handling waves up to 2.5m to 3m in foiling mode (conditions with 5 to 6 Beaufort), while still providing comfort for up to eight people, the Foiler can retract the foils and be used as a classical boat in more extreme conditions.