Hareide Design, a design studio from Norway, wants to change the way superyachts are made.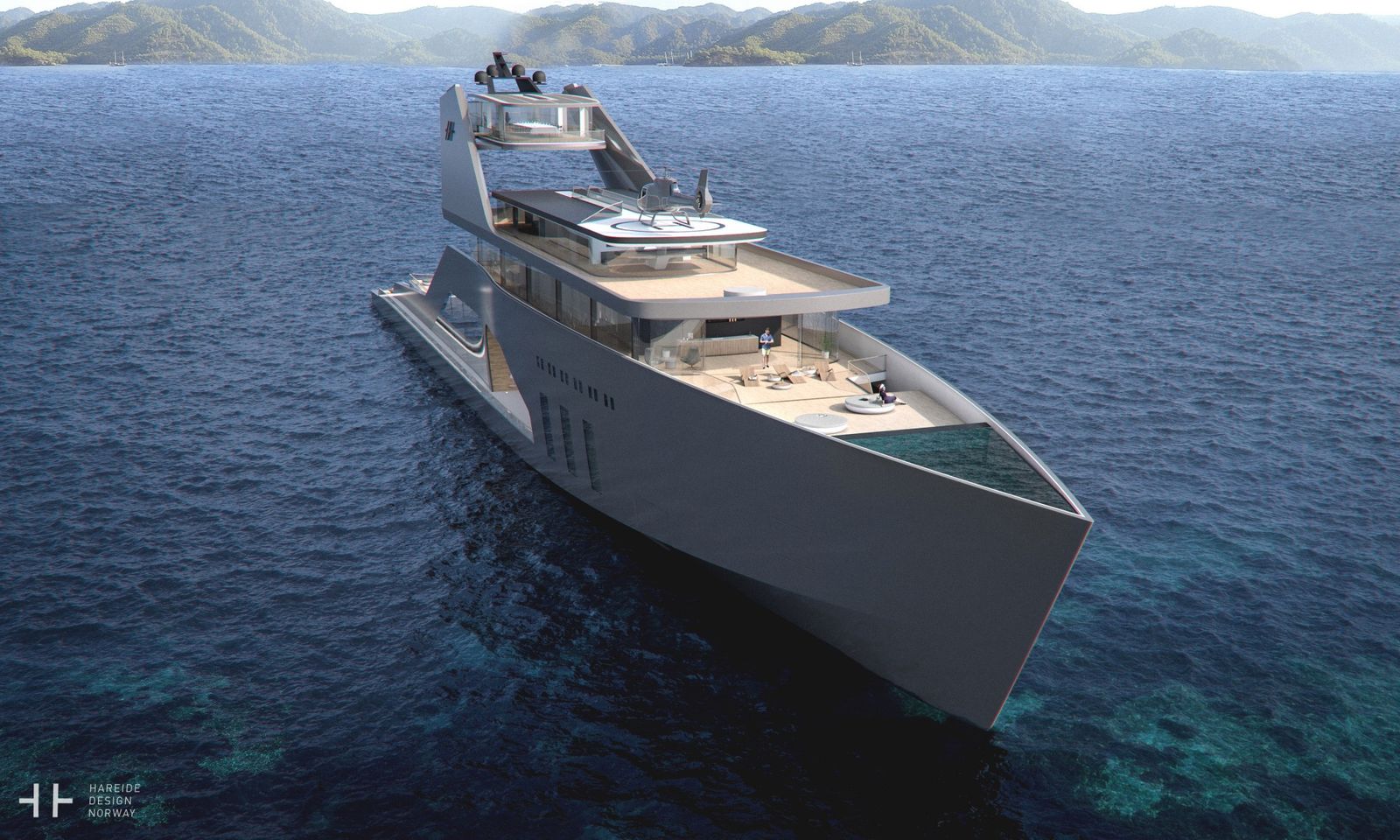 The studio has been established in 1999 by Einar Hareide, a former design director for Saab Automobile. Hareide Design works across a range of industries including maritime and automotive. It has received numerous awards.
The megayacht concept that they propose wants to shift the focus from extrovert admiration to creating a platform for actively experiencing the beauty of nature.
The concept has an elevated dining and viewing area, a garden surrounding a 20 m pool and a seamless transition to the water at the stern. On the main deck, the multifunctional space of the grand hall gives unprecedented views of the surrounding elements.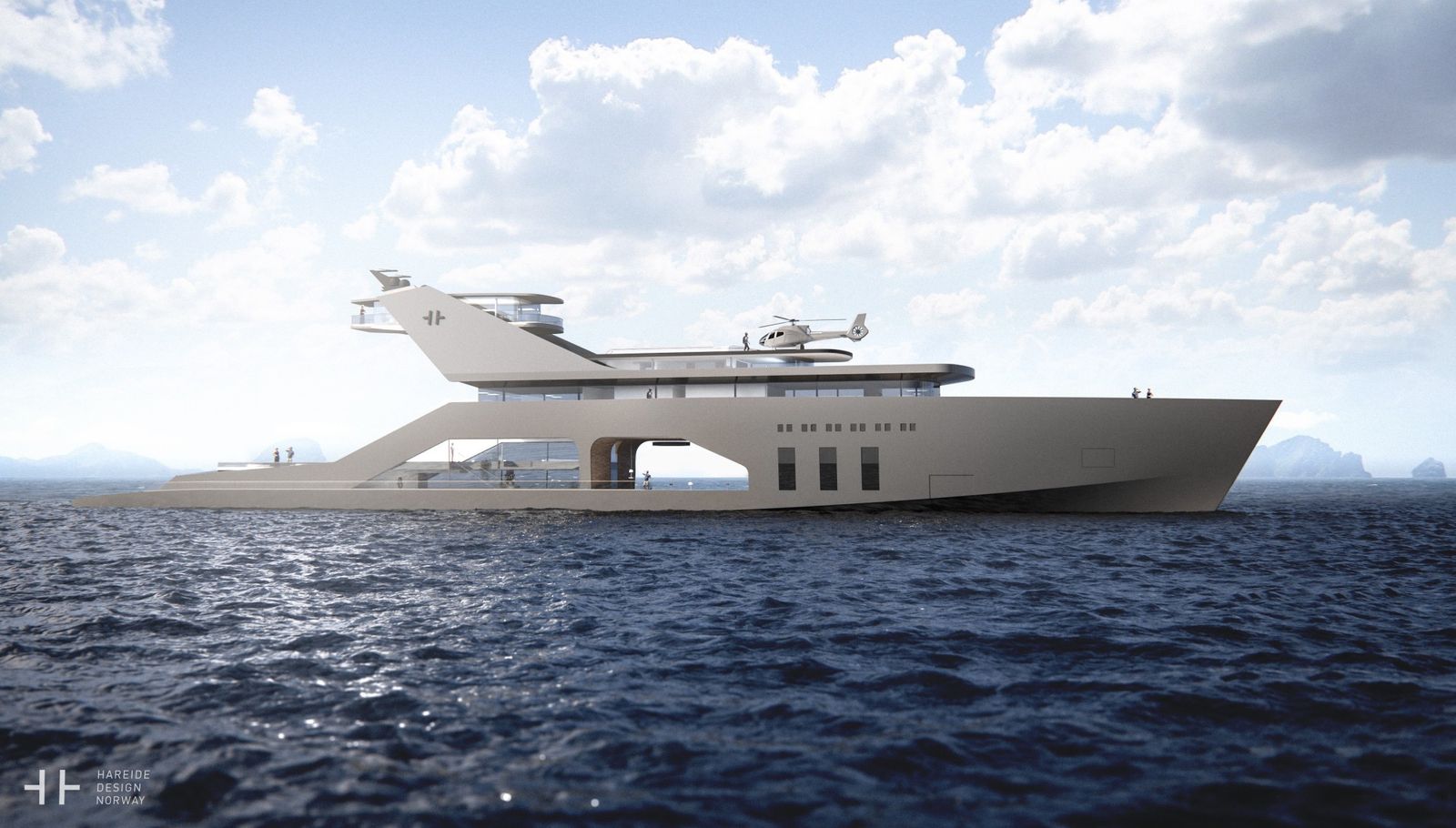 The design is simple and elegant, yet modern like any other object created by Scandinavian designers. It's also sustainable using 300 square meters of high efficiency solar panels and lithium-ion batteries that provide enough power for slow cruising along the shoreline. For long-distance cruising, the boat will use diesel-electric power .