Eight Type 26 frigates will be built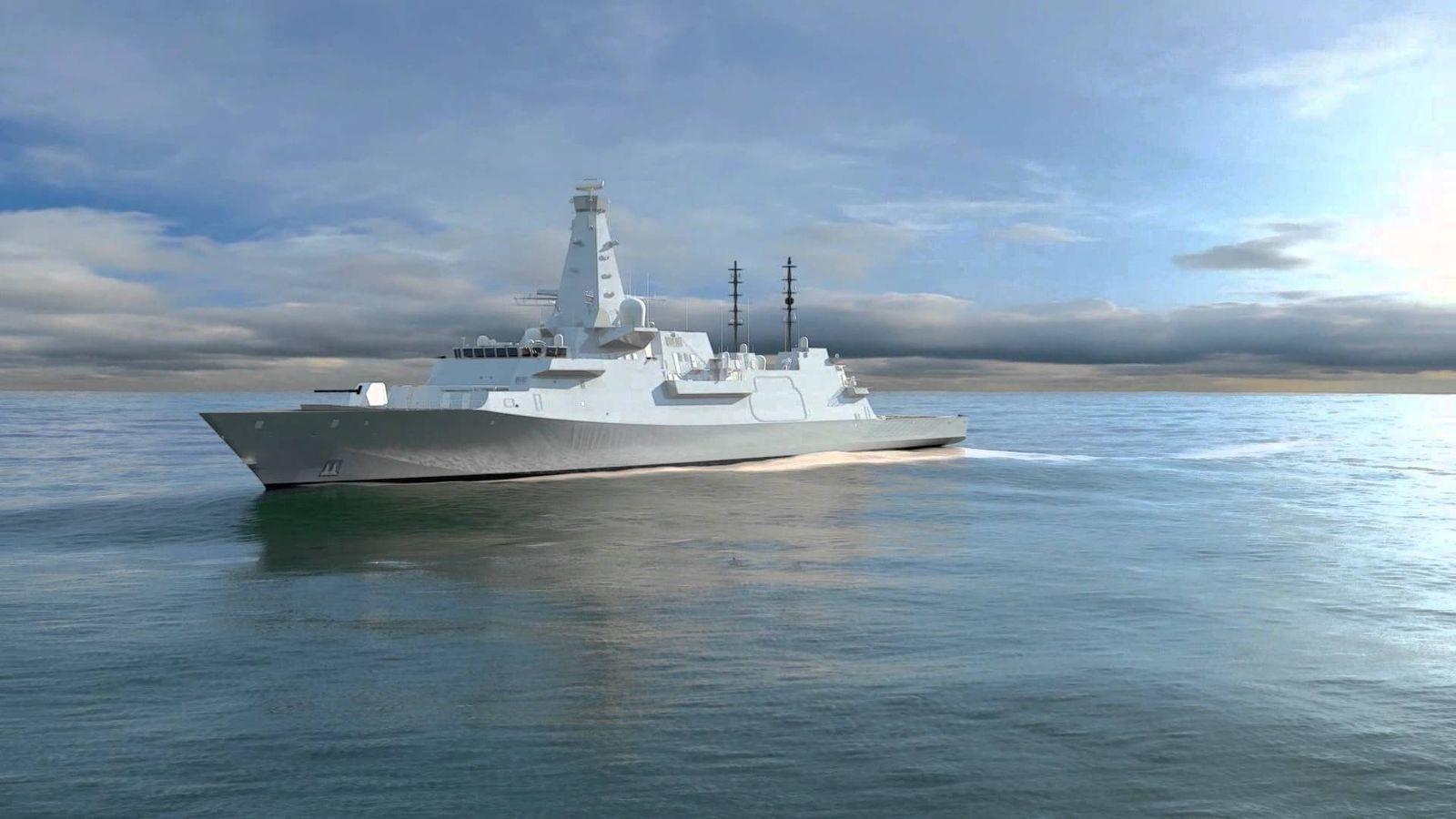 Built by BAE Systems shipyard in Glasgow, Scotland, the Type 26 Frigate named HMS Glasgow will be the first in the new City-class of warships.

There will be eight Type 26 frigates that will provide a lot of capabilities, including acting as additional escorts for the UNited Kingdom's upcoming supercarriers.
The first one, HMS Queen Elisabeth has begun sea trials.
[Photo:51695] On July 20th, a ceremony was held to cut the first steel for the lead ship at BAE Systems shipyard in Glasgow. During the ceremony was confirmed that the ship will share its name with the city and that the next seven ships will take similar names. Hence, City-Class is the name of the new class of warships. [Photo:51699] HMS Glasgow is expected to enter service in 2020 as an advanced anti-submarine warfare ship. The Type 26 is designed to replace the Royal Navy's current fleet of Type 23 frigates. The new type of ship is 150m long, has a beam of 20m and a displacement of 7,600 tons. [Video:51701] Power will be provided by a Rolls-Royce MT30 gas turbine and four MTU diesel generators driving two electric motors that run the drive shafts. Top speed is over 26 knots, range will be over 7,000 nautical miles. The ship will be manned by 118 crew. For combat, she relies on 48 CAMM vertical launch missiles, 24 vertical launch cells for Tomahawk missiles and a 62 calibre MK45 naval gun.