Constructed by Queen Long Marine in Taiwan
The builder of world-class sailboats, Hylas Yachts introduced the M44 power yacht to U.S. boaters at the 2018 Palm Beach International Boat Show earlier this year.
Constructed by Queen Long Marine in Kaohsiung, Taiwan, the Hylas M44 continues a 40-year heritage of boat building.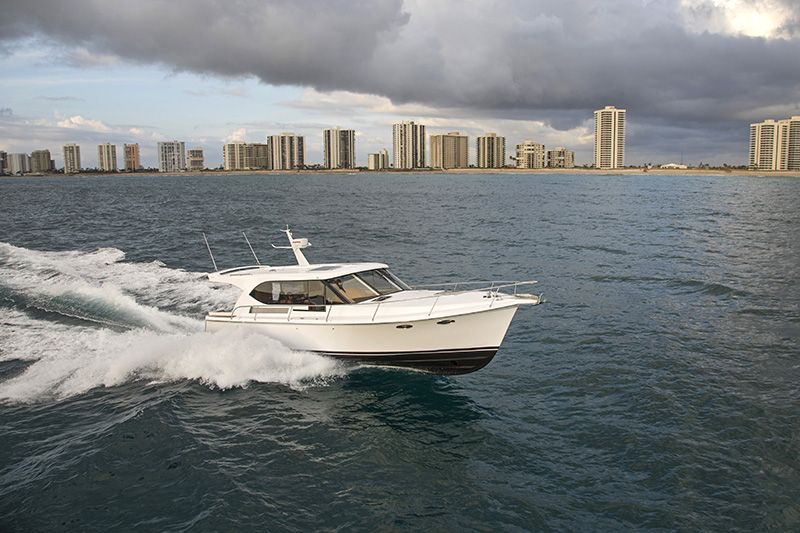 The Hylas M44 power yacht was developed by New Zealander Dean Salthouse. The Salthouse down-easter style has been tested by family cruising as well as applications ranging from customs and police patrols to commercial and deep-sea game fishing.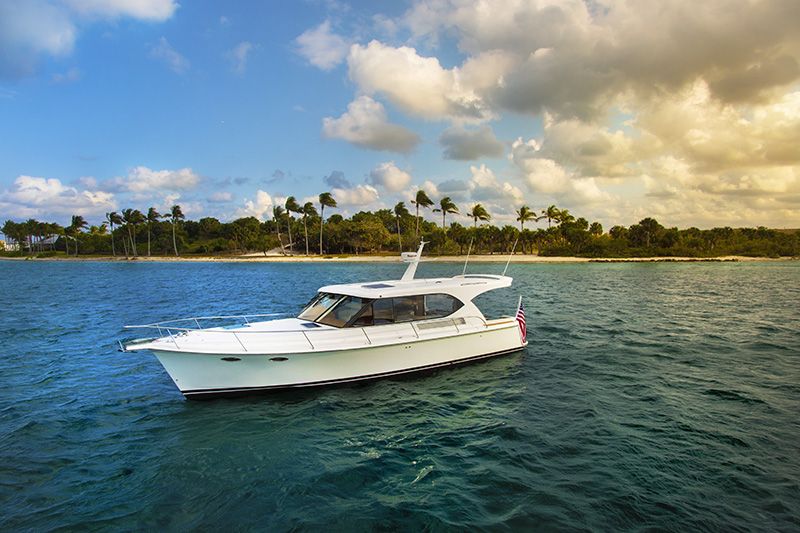 Salthouse joined forces with Hylas to fine tune quality and brand the M44 internationally. His reputation for strength and integrity blend perfectly with Hylas Yacht's luxury touches and systems expertise.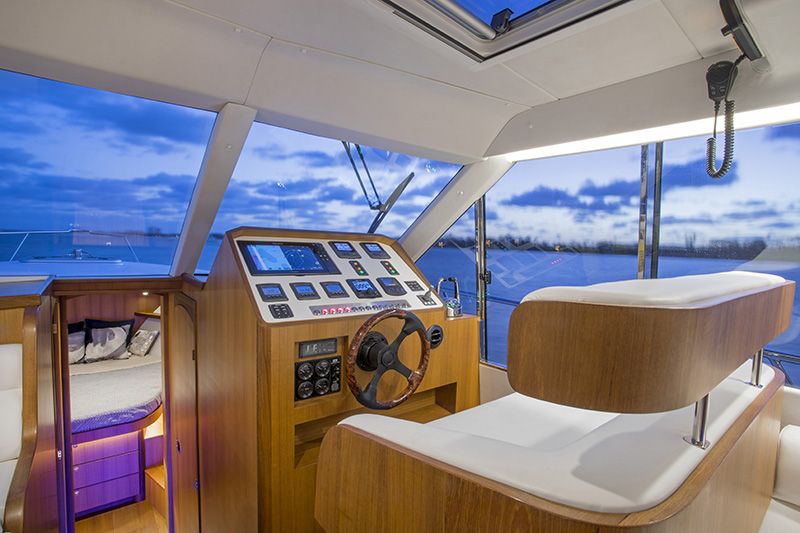 The Hylas M44 is designed for today's lifestyle. An unassuming bow flare compliments the forward entry and easy-planing hull. Built to travel big oceans or explore serene lakes, the M44 slices through chop for a dry steady ride. Twin Yanmar 8-cylinder 370hp diesel engines amidship offer a top speed of nearly 30 knots.