77 m explorer yacht Legend has been delivered by Icon Yachts after an extensive refit and conversion.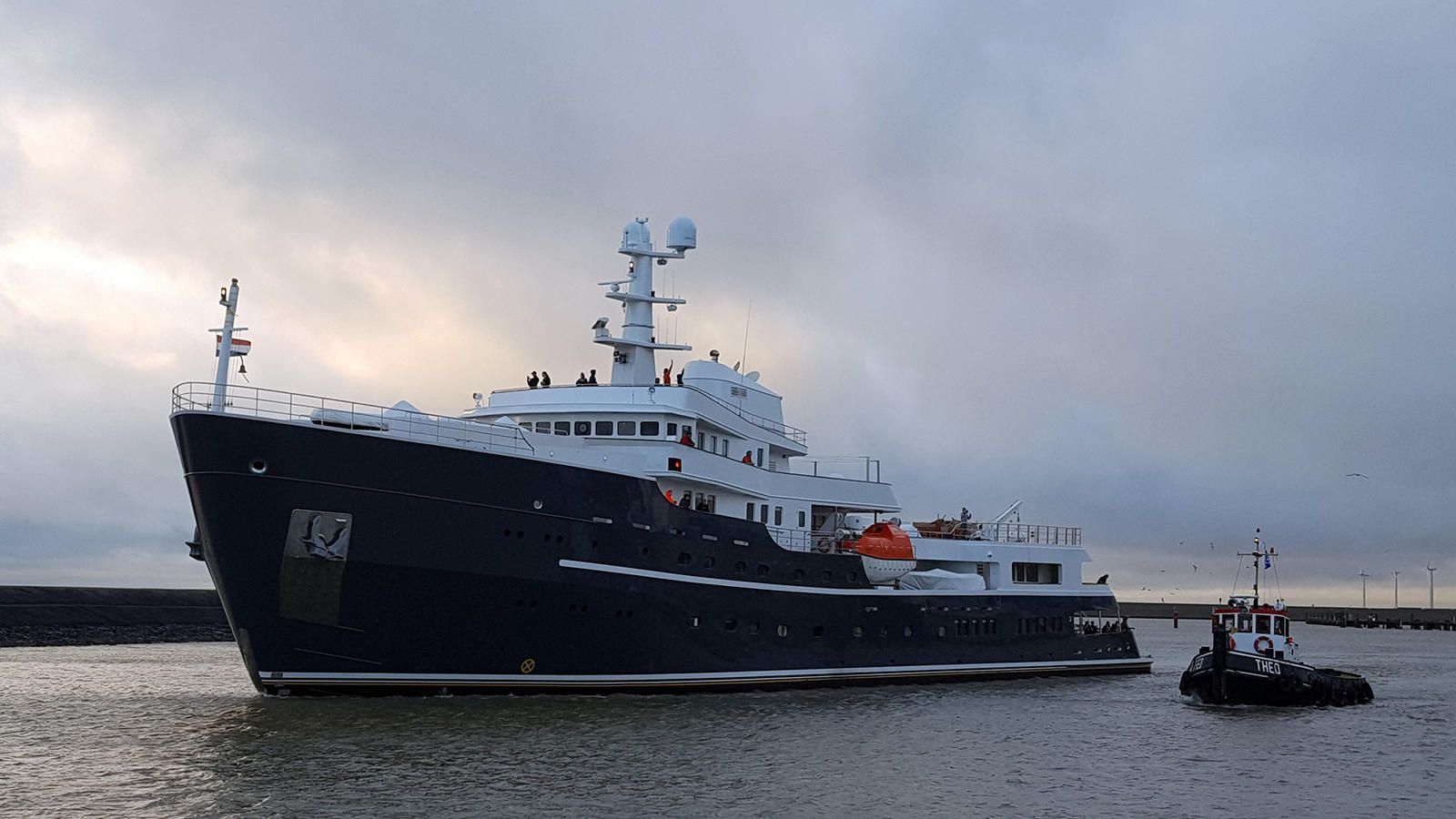 Formerly known as Giant, the icebreaker vessel was known for her bright red hull.
After the refit and conversion by Icon Yachts, the explorer yacht bears the name Legend and a more discreet dark grey exterior. The whole project was finished in less than 12 months. The ship was converted into a luxurious superyacht. The design and engineering were done by Diana Yacht Design to full Lloyds certification. The ship is a Class 1 icebreaking vessel designed to become a charter yacht that can carry 30 guests.
The interior can rival with any superyacht: large dining area on the main deck, fitness room, movie theatre and a medical suite.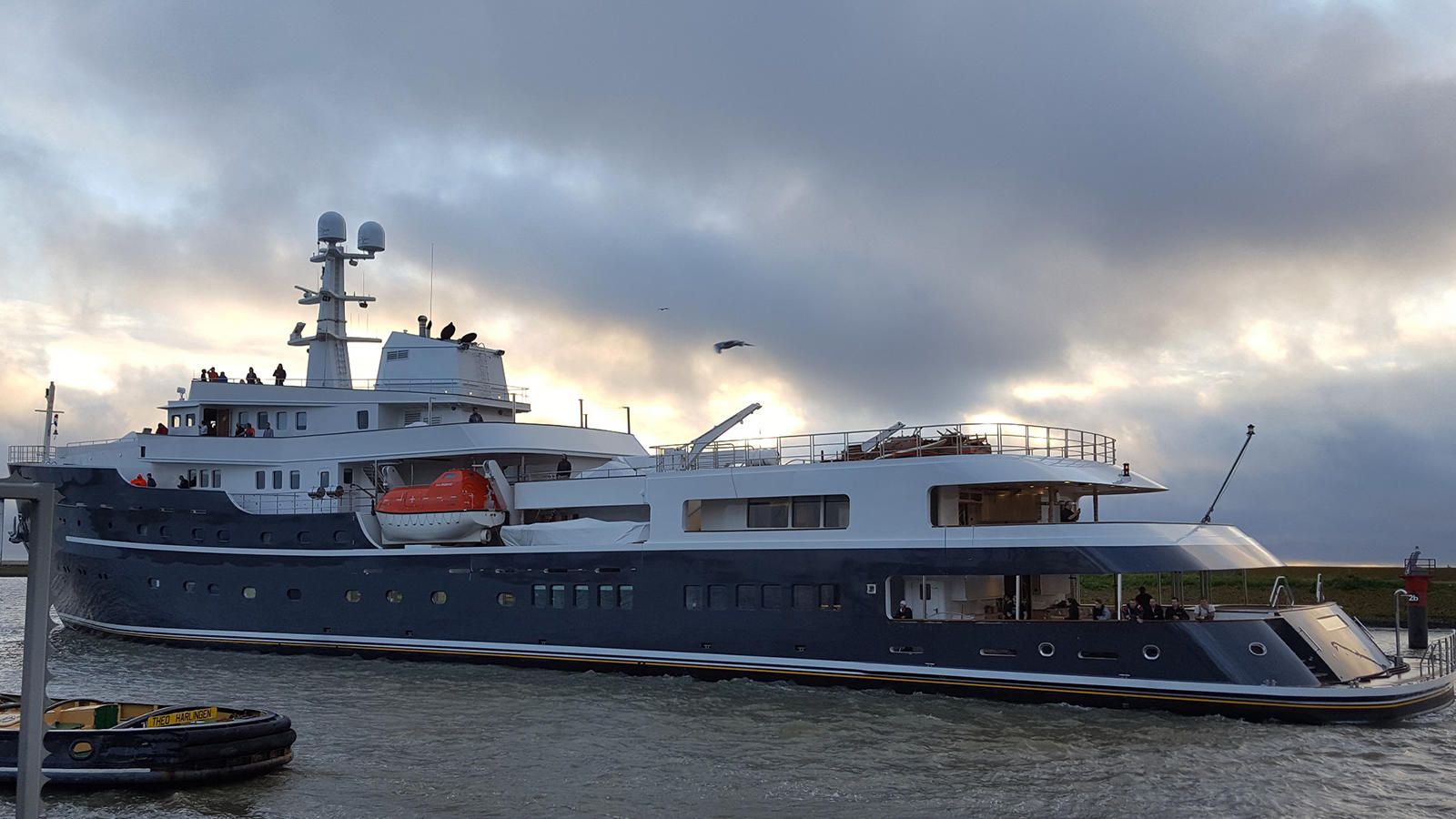 On the owner's deck we can find a helicopter pad on the aft, plus a large suite with king size bed, bar, and separate en suites.
The refit included a lengthened stern. She gained 3.6 m by adding a swimming platform and a swimming pool. Also, now there is a foredeck garage for storing a submarine. Legend is available for charter at prices that start at €455,000 per week.