At home on water AND land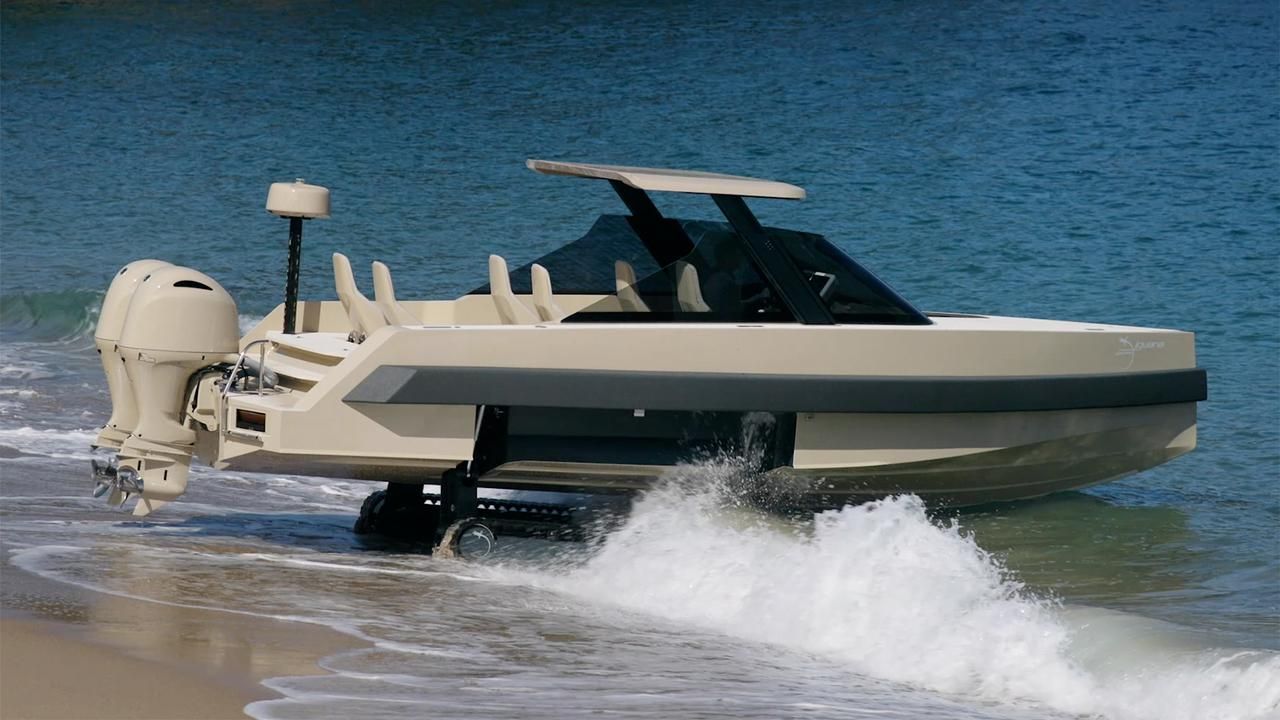 French builder Iguana Yachts is famous for its amphibious boats, that can be used on water and land. On land the boat uses a set of tracks.
Iguana Yachts has launched a new range of boats named Iguana Commuter.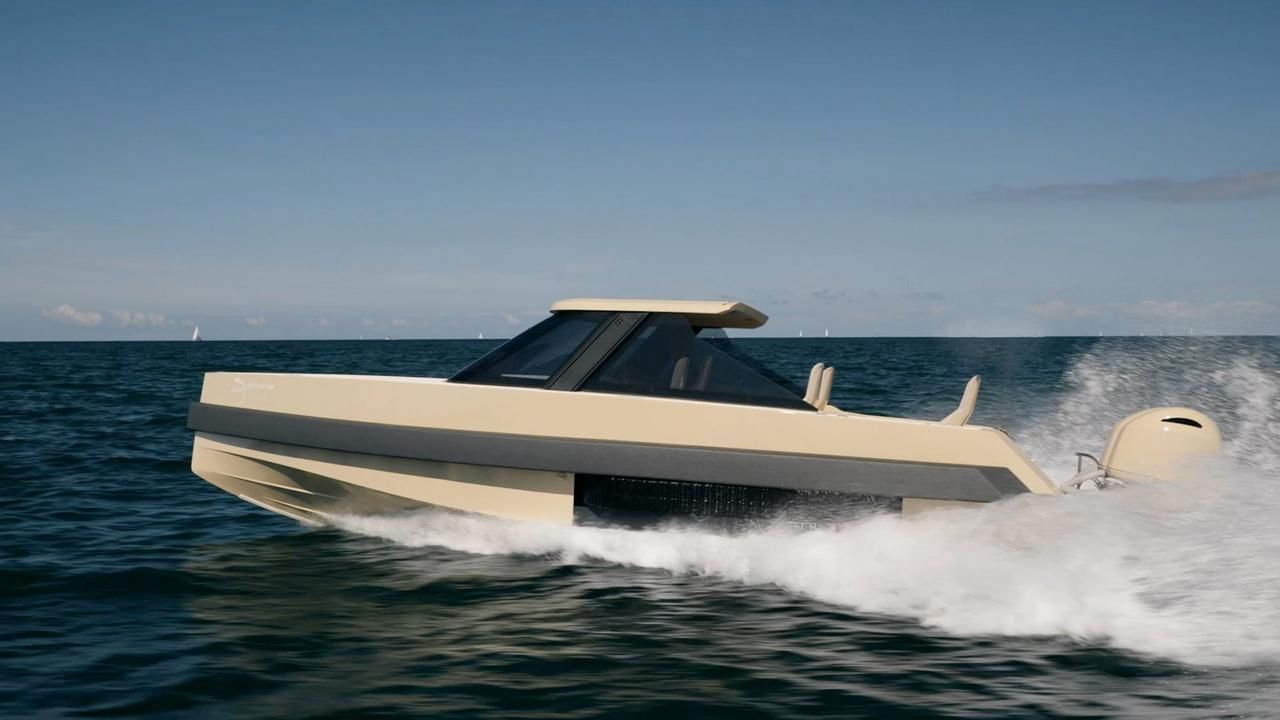 The 9.2m boat is available in two versions: limo and sport. Continuing the success of the Iguana 29 model, the new Commuter model uses a cabin and dayhead under the foredeck. The retractable hardtop transforms in seconds from watertight helm to airy sunshade.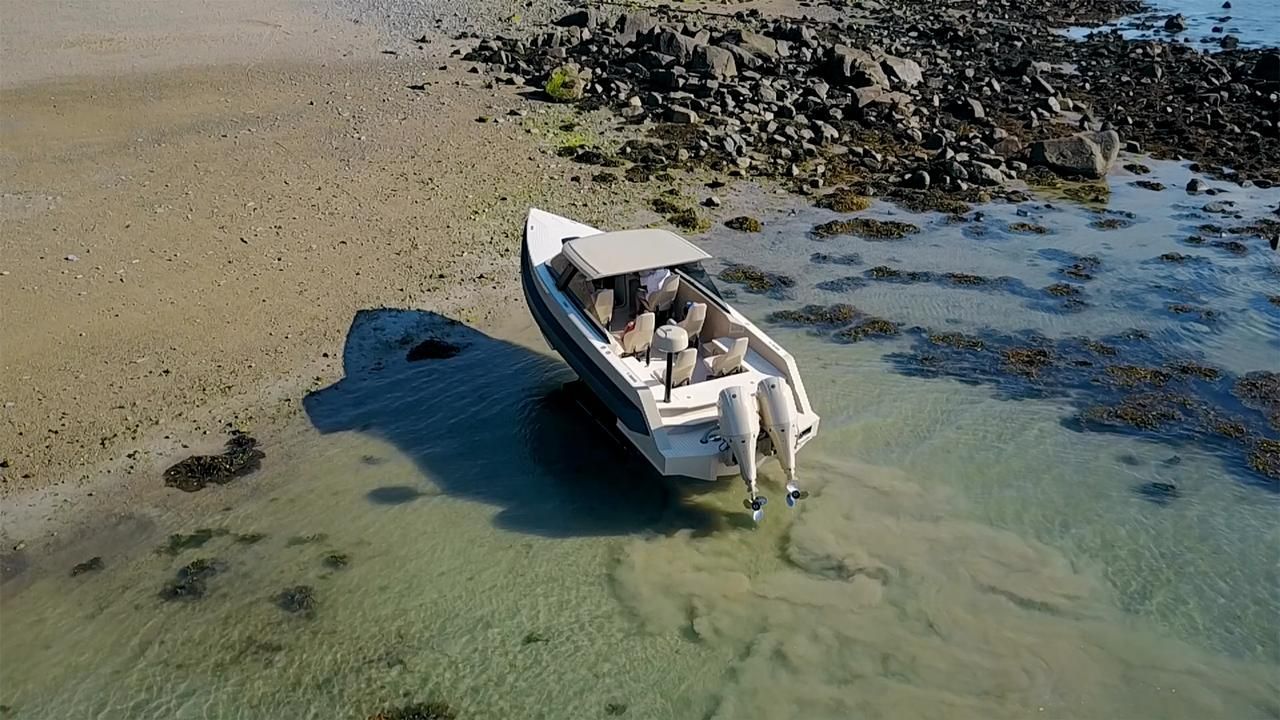 Iguana Commuter is a sporty boat with a top speed of 42 knots thanks to the two 200 hp outboard engines.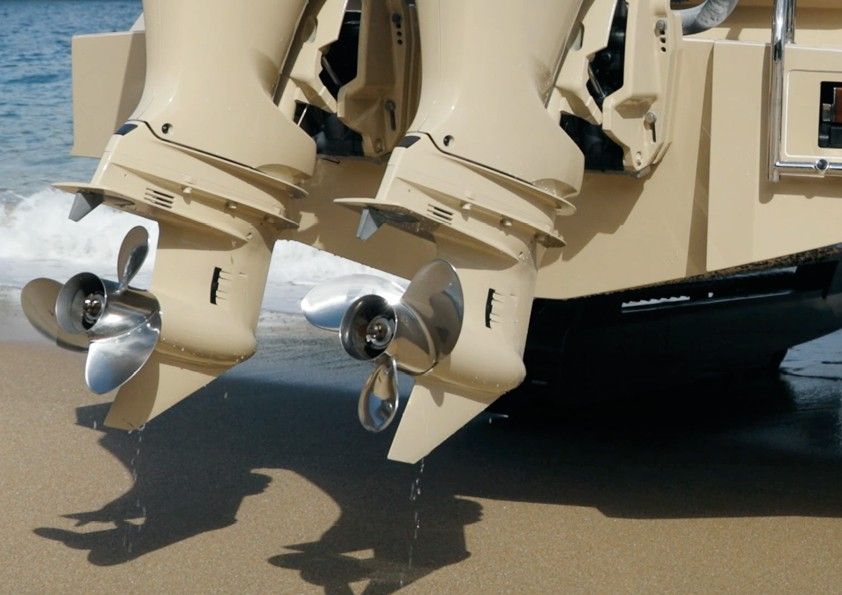 Six shock-absorbing seats are available for passengers. Other features available for the Commuter are: remote control key with stop start, ladder deployment and lighting control for added safety and security, iPhone remote for garage placement and land cruise control providing the controller a true 360 view, electric anchor complete with automatic depth measure to ensure enough rope is always deployed and underwater camera for full visibility when landing.