Elegant day boat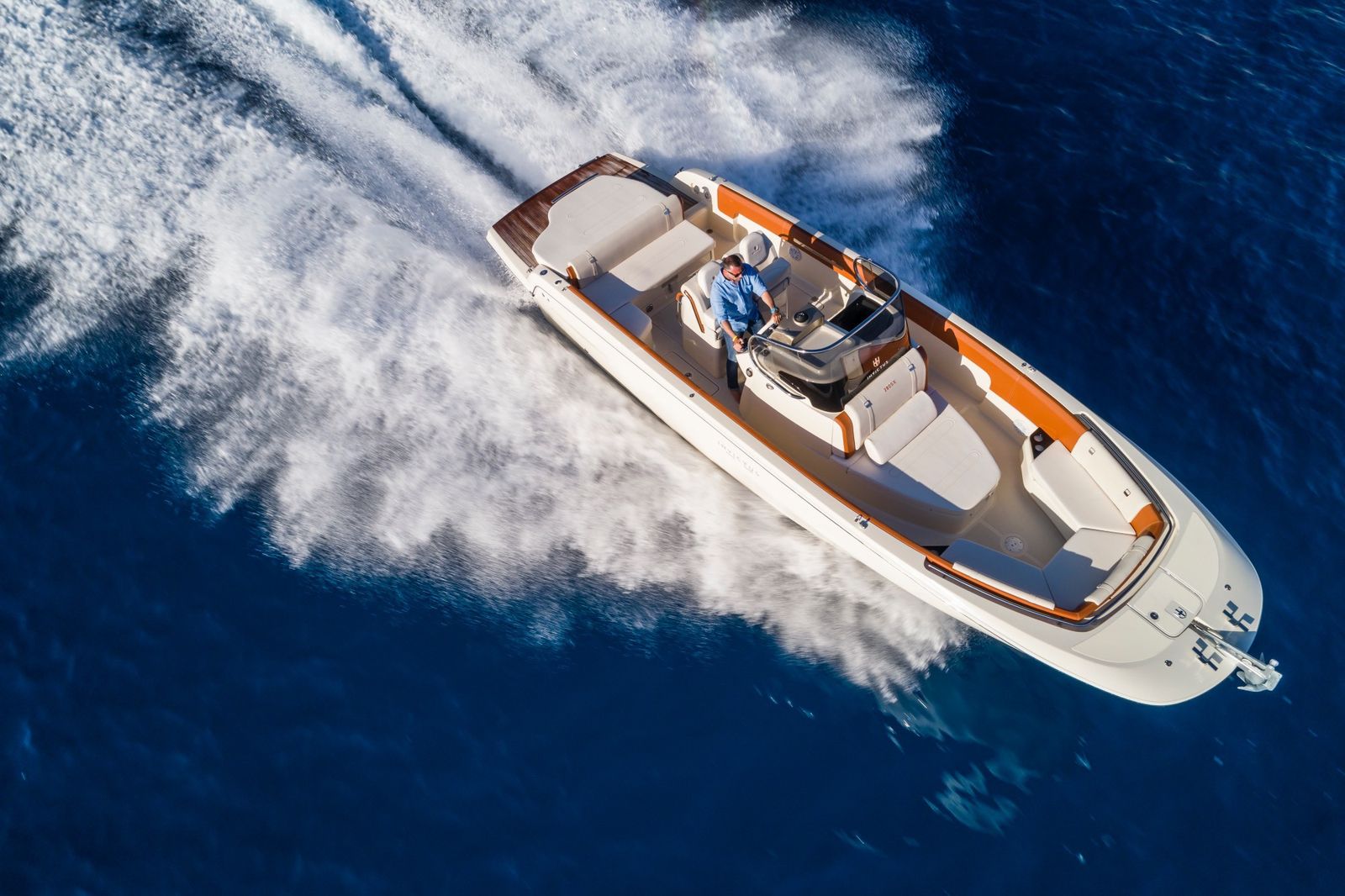 The new Invictus 280SX is an 8,7m boat ideal for eclectic boatowners, who want to alternate water sports with days of pure relaxation at sea.
Invictus 280SX is the perfect yacht for people who want to share a new way of boating with their family and friends, thanks to the design of the deck and the innovative details, such as the padded edge of the cockpit, which guarantees safety and comfort.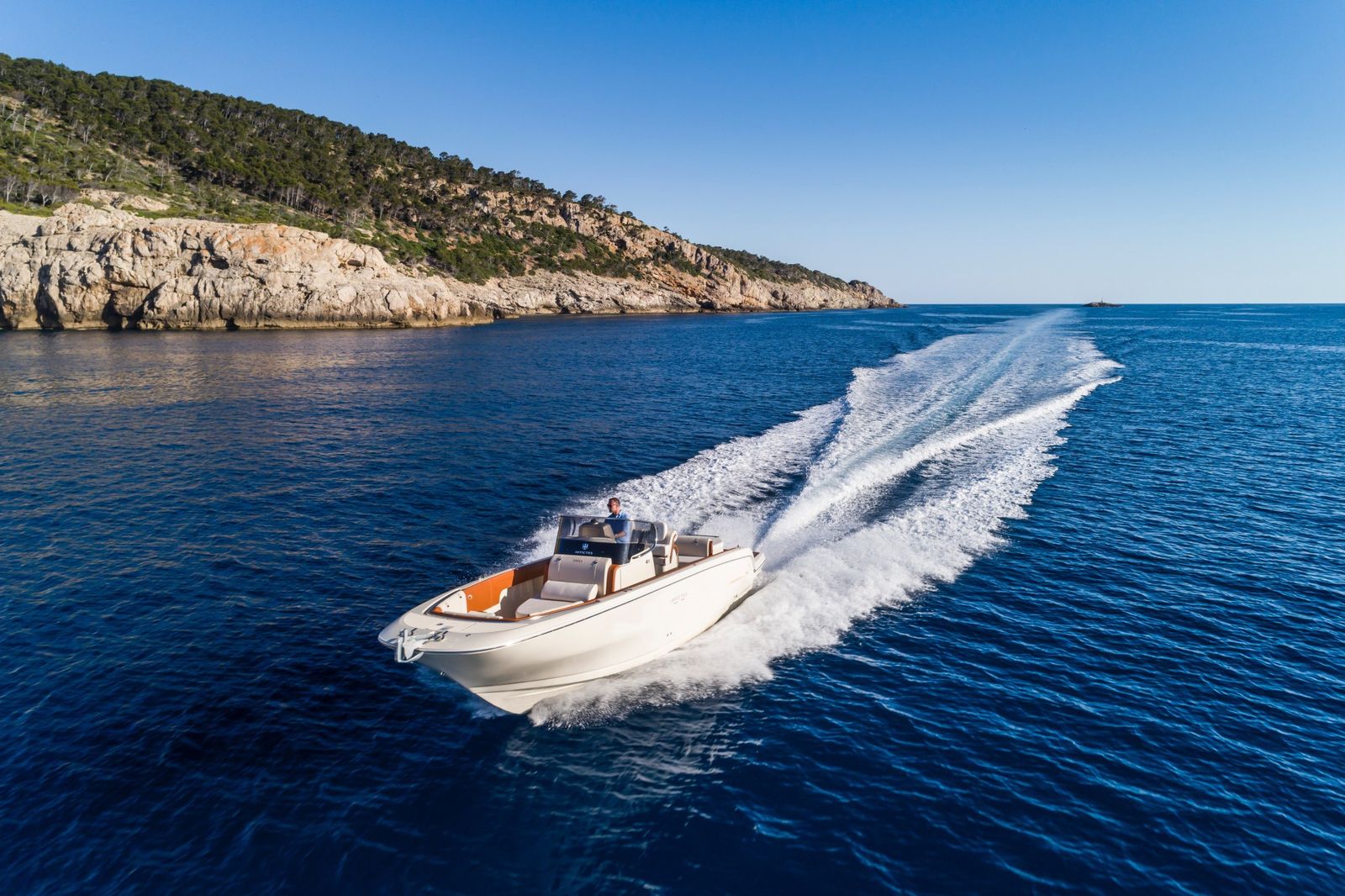 This boat is designed to enhance contact with the sea and conviviality. Its finishing touches – such as a good-sized cockpit, in which 5/6 people can sit comfortably – turn it into a small living room on the water.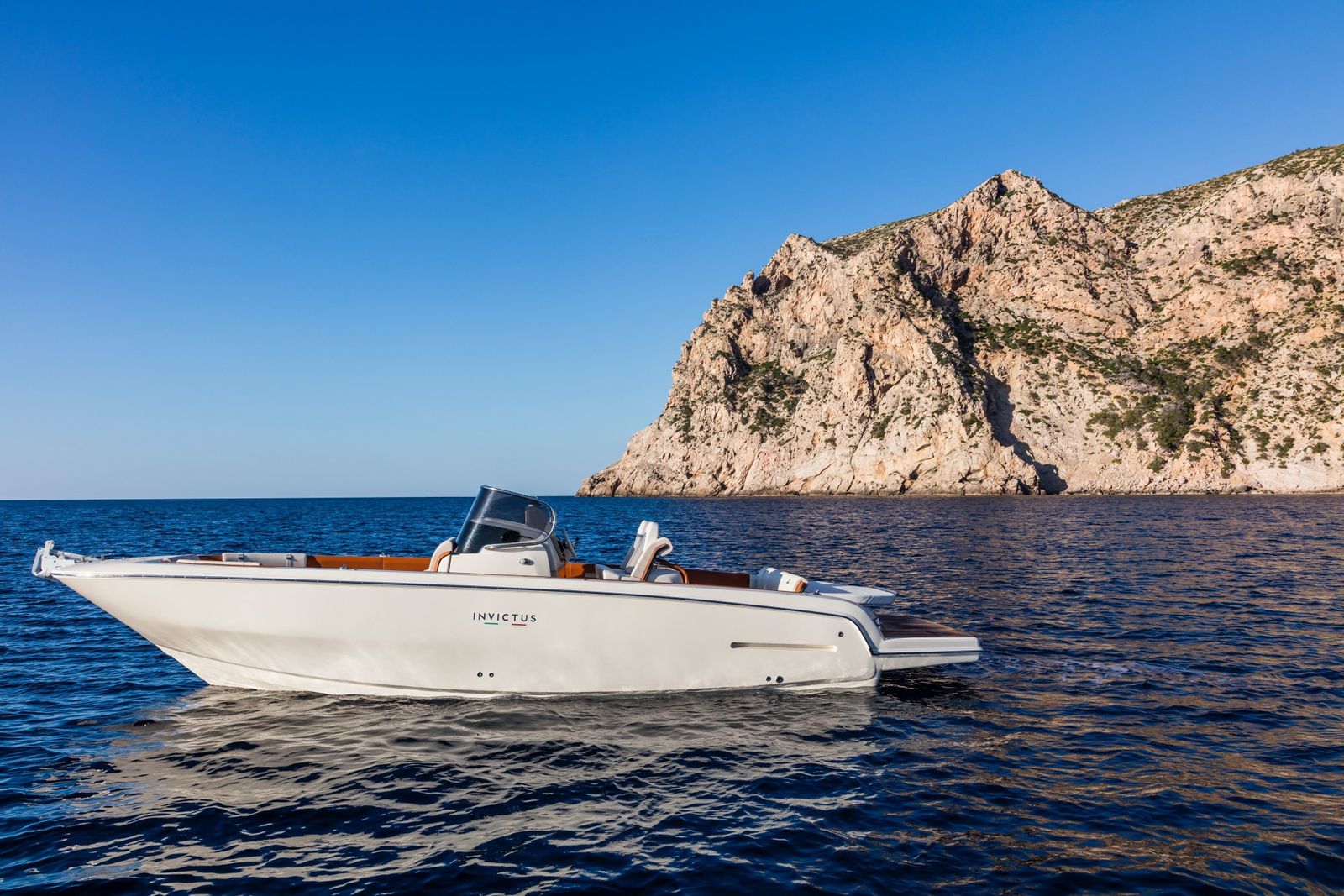 The sterndrive offers quiet propulsion, so the entire stern area can be used. There is a large range of standard equipment and customization options.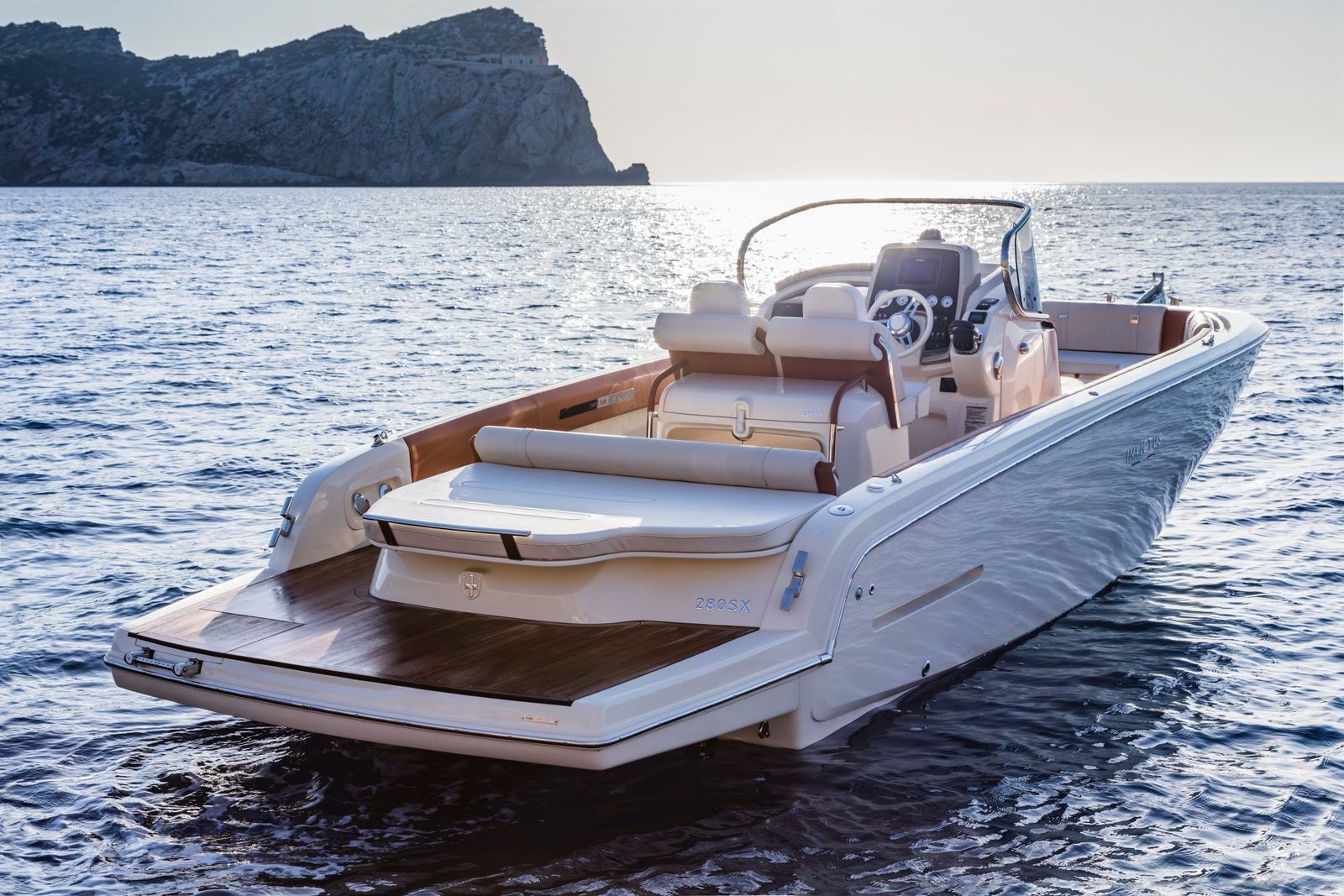 Power is provided by 350 hp engines for a top speed of 39 knots and a cruising speed of 21 knots.
READ MORE: Invictus 240CX