With interior design by Anna Fendi
The 11m Invictus 370 GT was launched at the 2016 Cannes Yachting Festival. A new Special Edition version has now hit the water.
The Special Edition adds a new layer of exclusivity with interior decor and furnishings revisited by the famous fashion stylist Anna Fendi.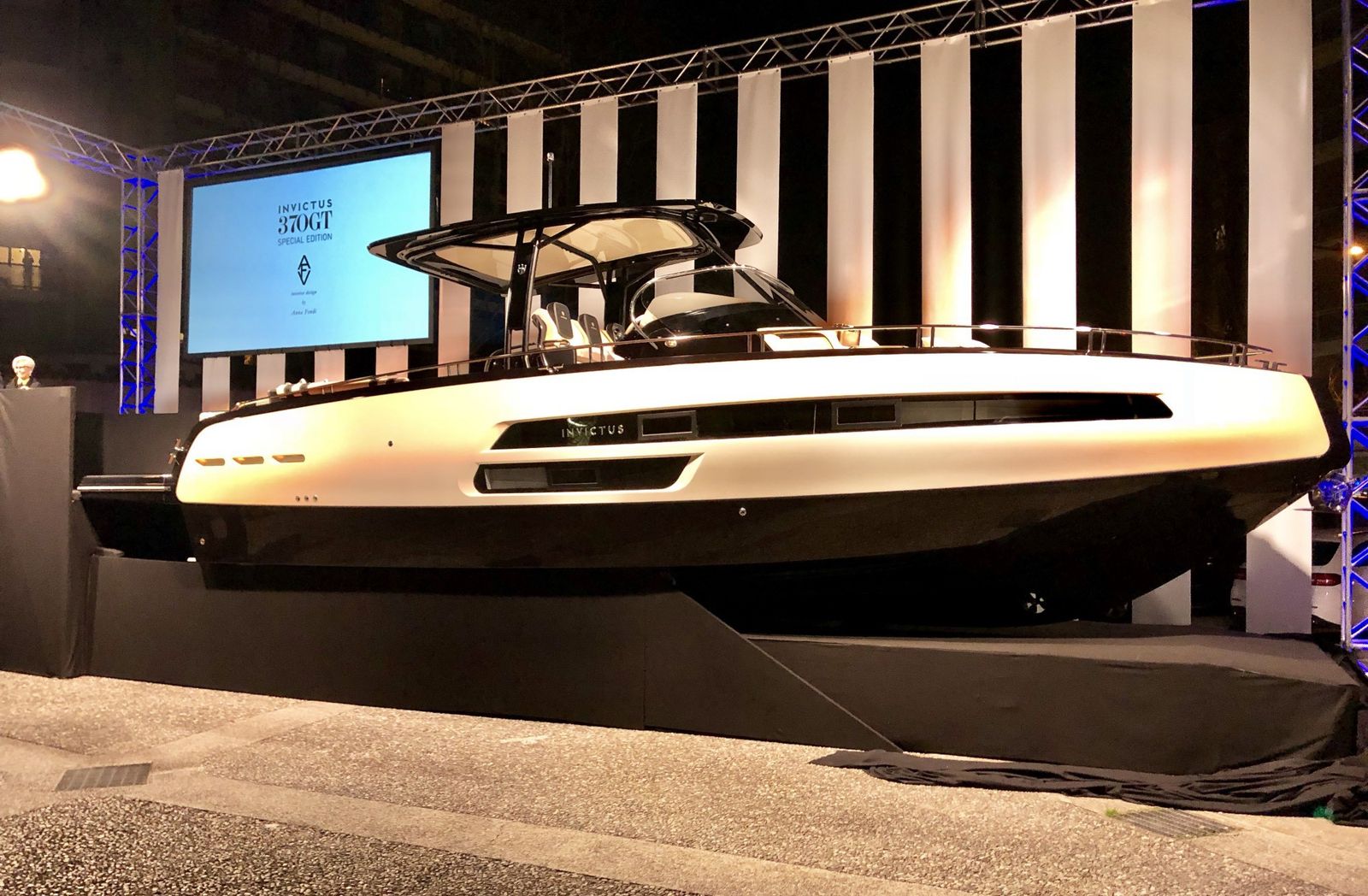 The project started during a chance meeting between Anna Fendi and Christian Grande, the designer of the Invictus range. They discovered they shared the same creative sensibilities and the ideas started to flow. From this aesthetic alchemy, a new project was born that took the 370 GT as its starting point.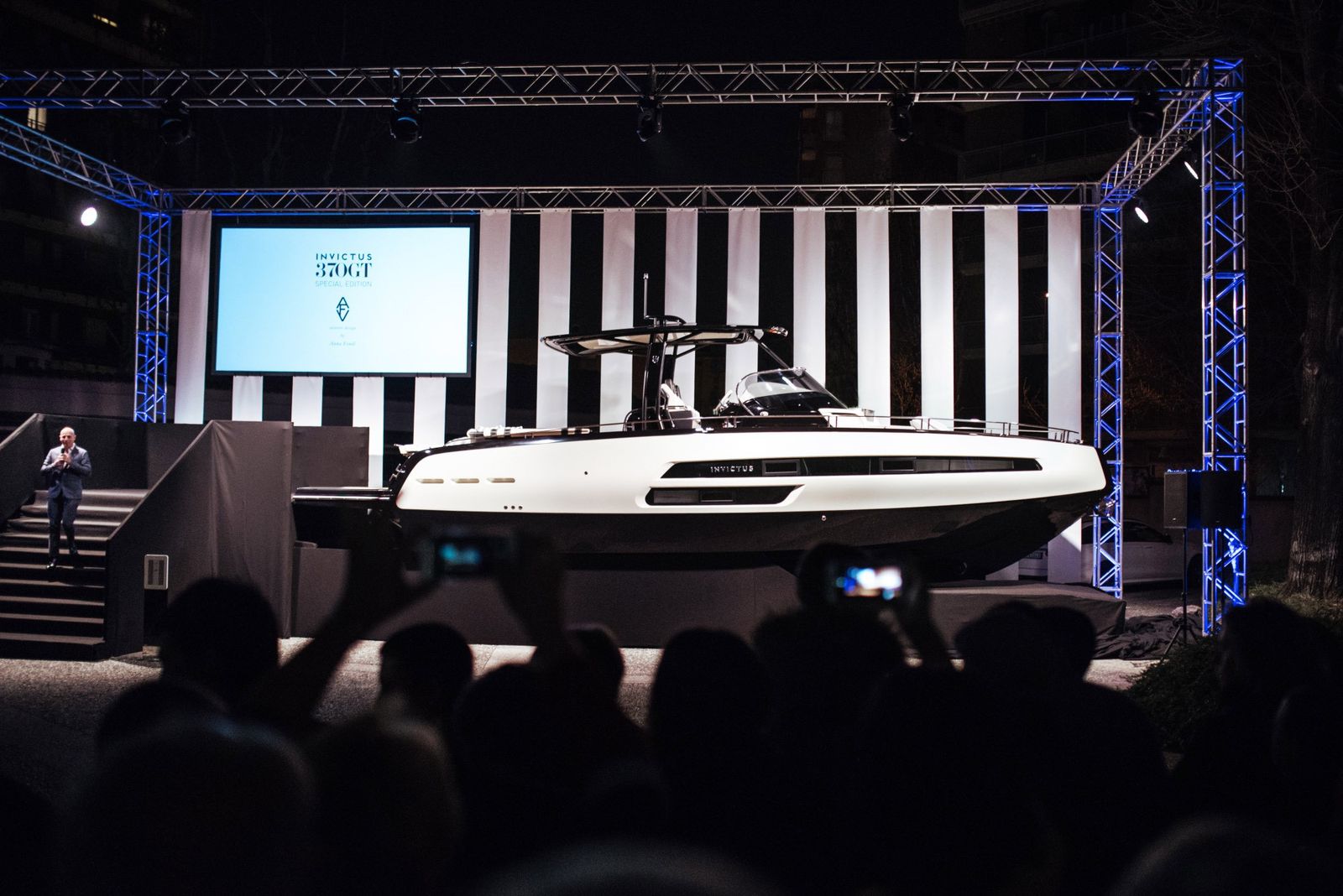 Conceived as a deluxe dayboat for overnight cruising, the series model can just as well serve as a superyacht tender or chase boat. The challenge was how to bring something extra to the original design that would appeal to clients with even more discerning tastes.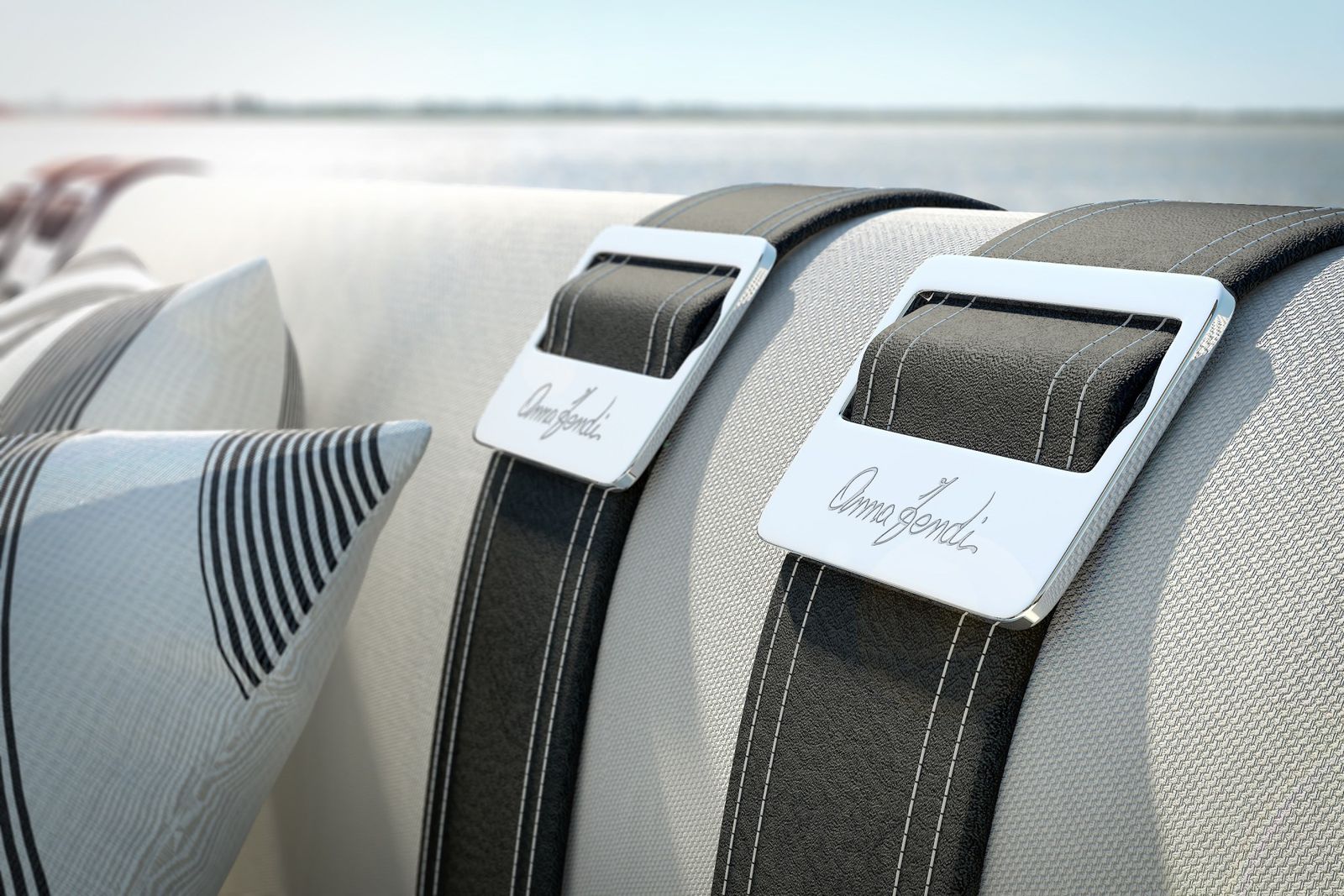 "The Special Edition emerged from an exchange of creative ideas between myself and Anna Fendi," says Christian Grande. "The resulting alchemy combined both our styles in perfect harmony and the end product is a truly beautiful yacht that responds to a specific niche in the market."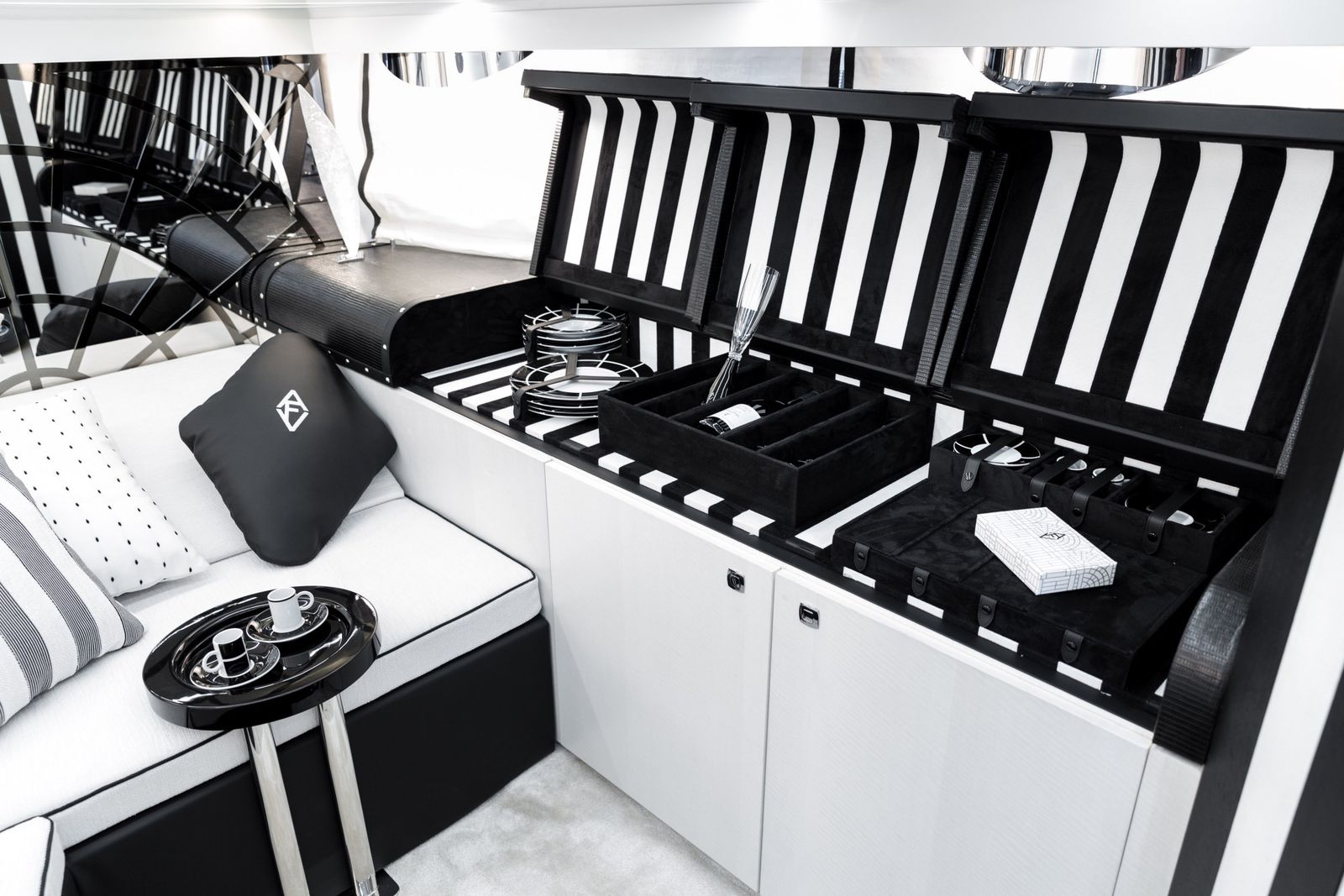 A wide variety of opaque and polished finishes add warmth and texture to the monochrome tones. The black surfaces, for example, are metallic chromed using a special Physical Vapour Deposition (PVD) process that deposits a nickel film onto the substrate. A velvety ivory finish, on the other hand, has been applied to the furniture pieces of pale Tanganyika White frisé that highlight the softness of the wood. This black and white theme continues in the soft furnishings and fabrics, from the day sofa in warm, ivory white chenille, to the linen drapes bordered in dark leather.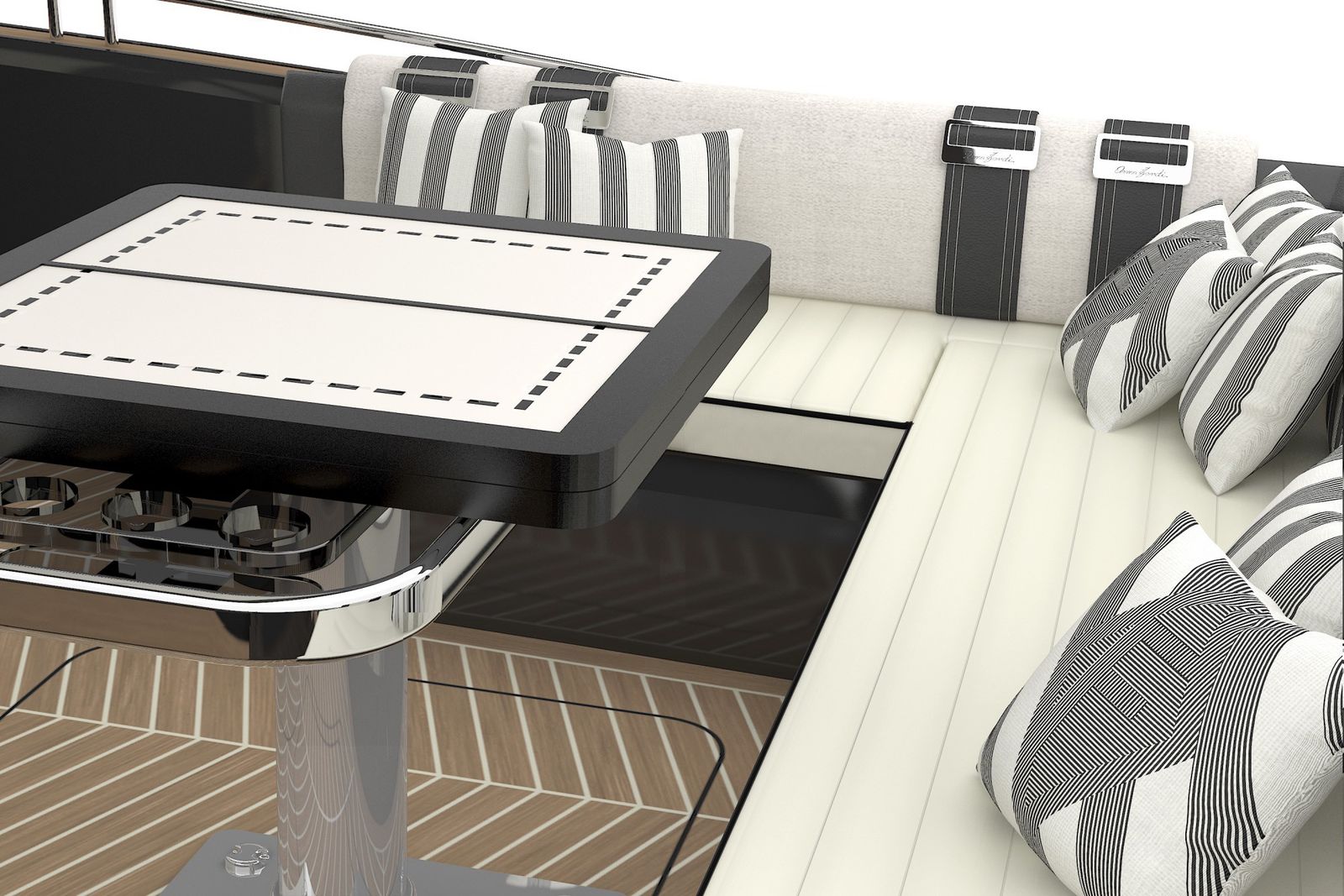 Other Anna Fendi hallmarks include the design motifs borrowed from leather goods and travel cases. The wardrobe in the owner's cabin is styled to resemble a classic travel case and finished in a combination of nappa and glossy black leather with metallic detailing.
The dinette furniture is styled in similar fashion with storage for wine bottles, glassware and bespoke tableware, typical of the Anna Fendi Collection, under its lifting top. A final touch is the mirrored forward bulkhead with a metal framework of black nickel that pays tribute to the Villa Laetitia boutique hotel refurbished by Anna Fendi.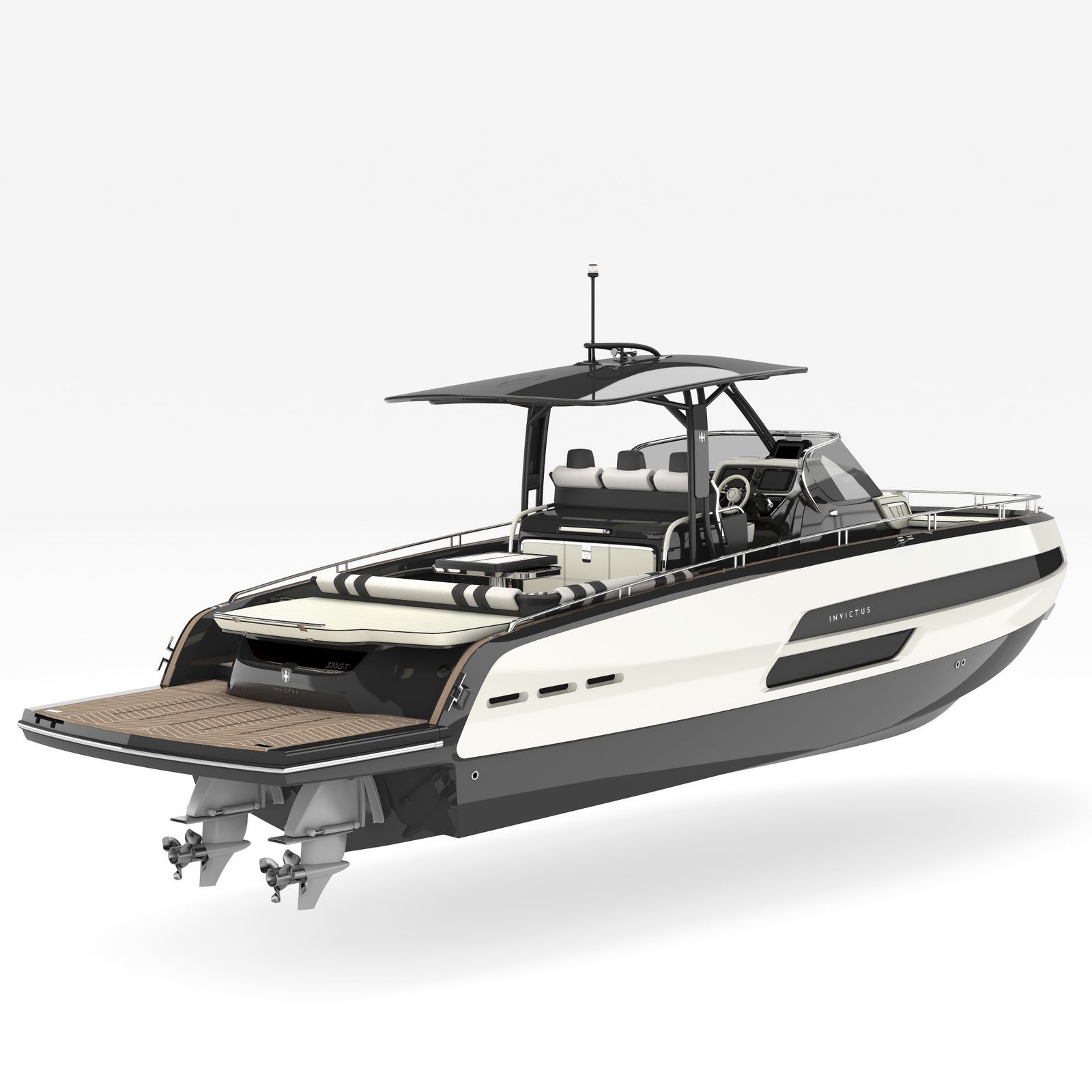 Power is provided by two Volvo Penta D4 each delivering 300 hp for a top speed of 40 knots.
READ MORE: Invictus 370 GT