Evo Yachts has built an impressive speed boat that transforms itself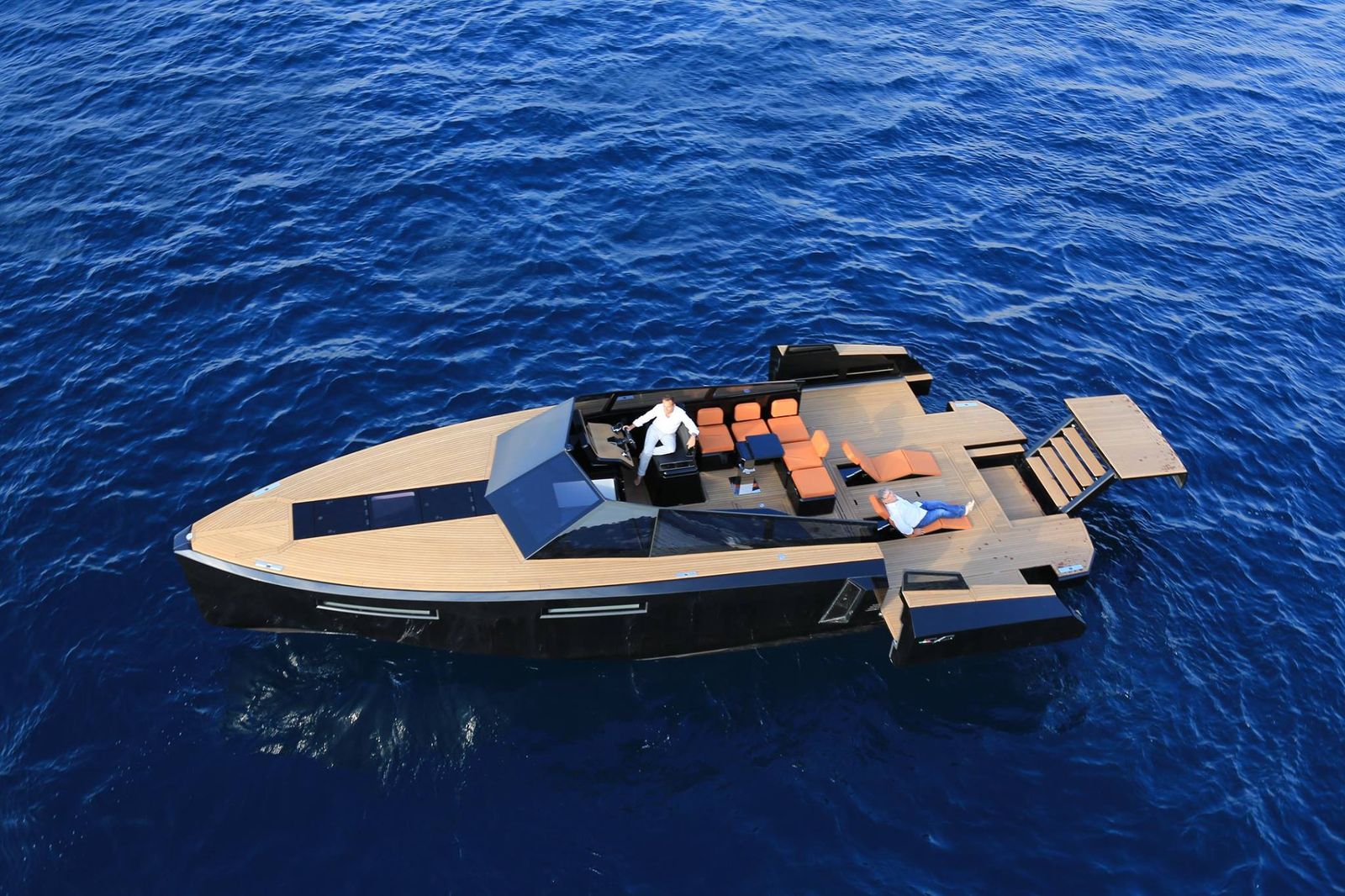 Evo Yachts is an Italian builder specialized in speedboats with a particular design. Besides the modern looks, Evo 43 is an example of automation. It's a real life Transformer, a speed boat with a dual purpose. It can rip through the water as a powerful day cruiser. The owner can choose between three engine options offering between 740 and 1,100 hp.
There are two Volvo Penta engine options and a Cummins choice. Top speed is 38 knots, with a cruising speed of 30 knots. It also has a 1,000-liter fuel tank (264 US gal). This tank ensures 300 nautical miles range.
When the cruising is done, Evo 43 can transform itself. The aft can open thanks to the hydraulic "Xtension". A platform opens outward at the touch of the screen of your mobile device or the onboard control panel.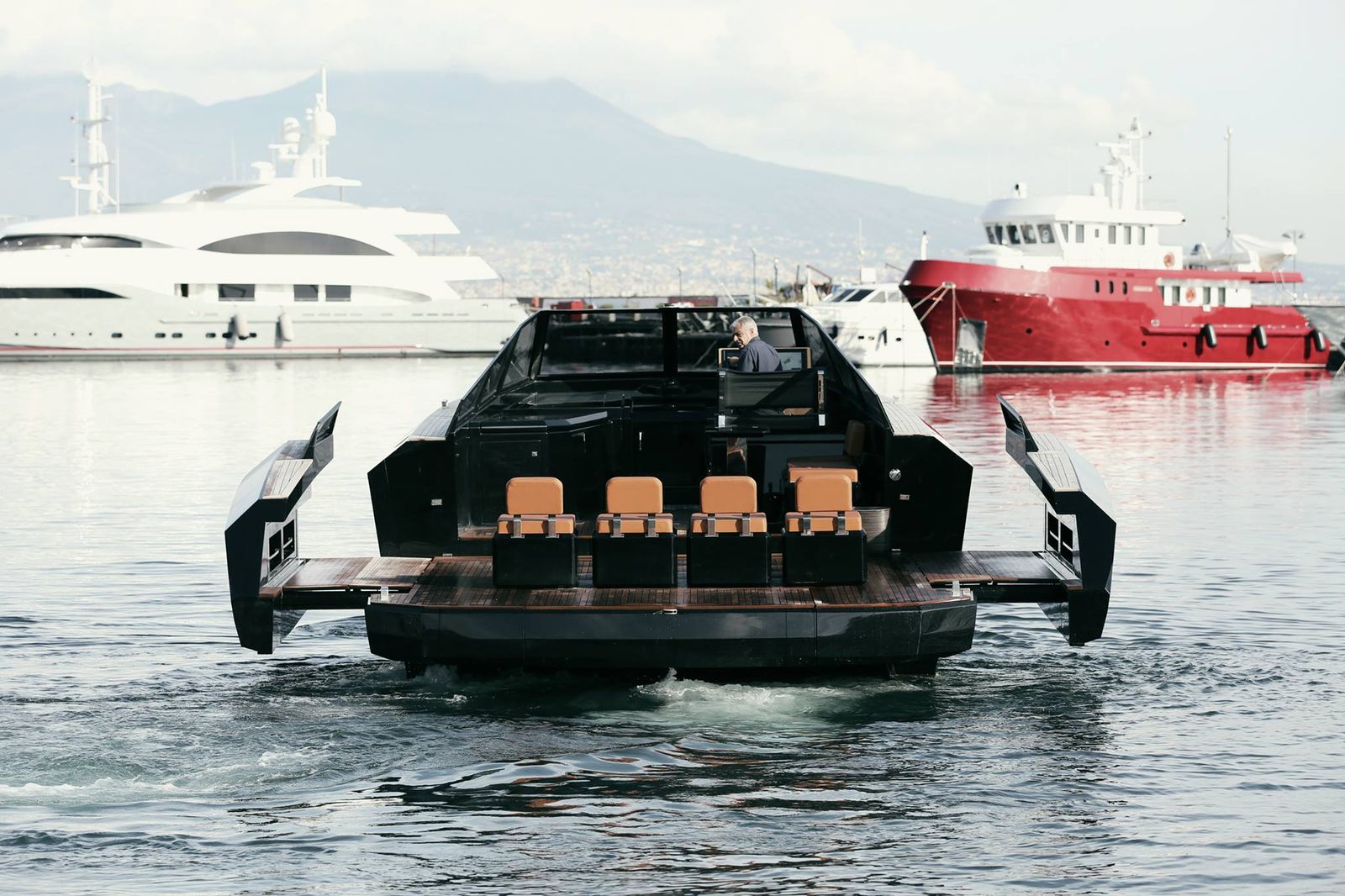 The platform stretches the beam from 4.5 m to 6.3 m. It needs 30 seconds for the transformation to take place. The guests have more space to relax and sunbathe. There are three sets of hinged panels that can fold out into lounge chairs. When fully expanded, the boat can still drive forward, but the speed is limited. The looks are still impressive, the craft resembling an aircraft.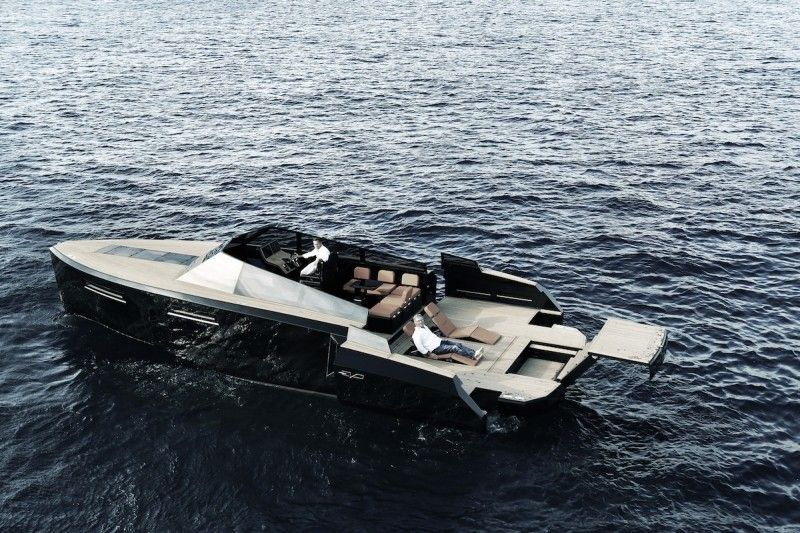 Evo 43 also has another platform that can be operated pneumatically. It can raise and swing out becoming a dive platform.