With an average speed of 88.61 mph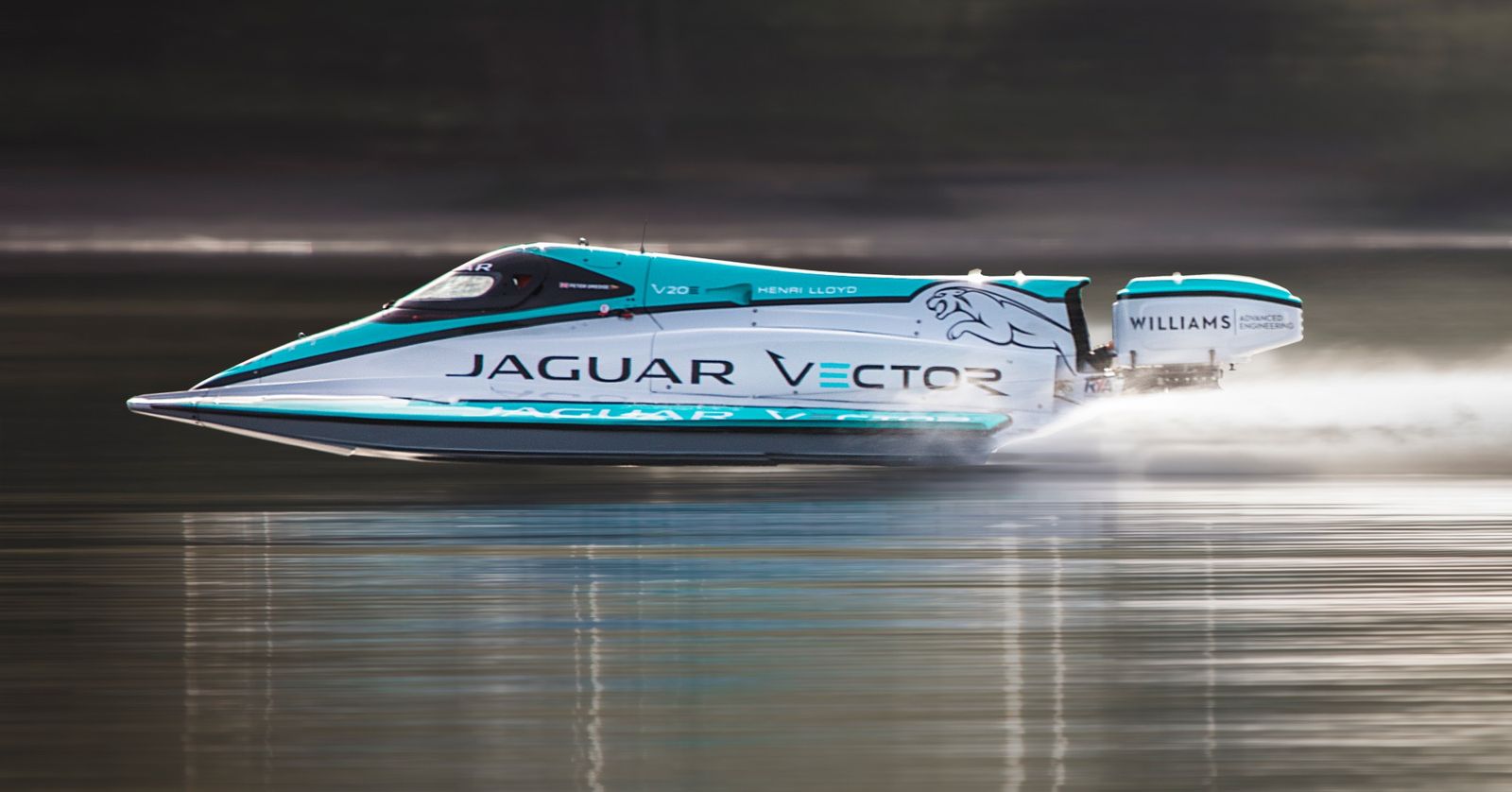 Jaguar Vector Racing have broken the world and national electric speed records in a battery-powered boat.
The Jaguar Vector V20E recorded an average speed of 88.61mph across the two legs of the famous 1 km course on Coniston Water, England. The previous record was 76.8 mph.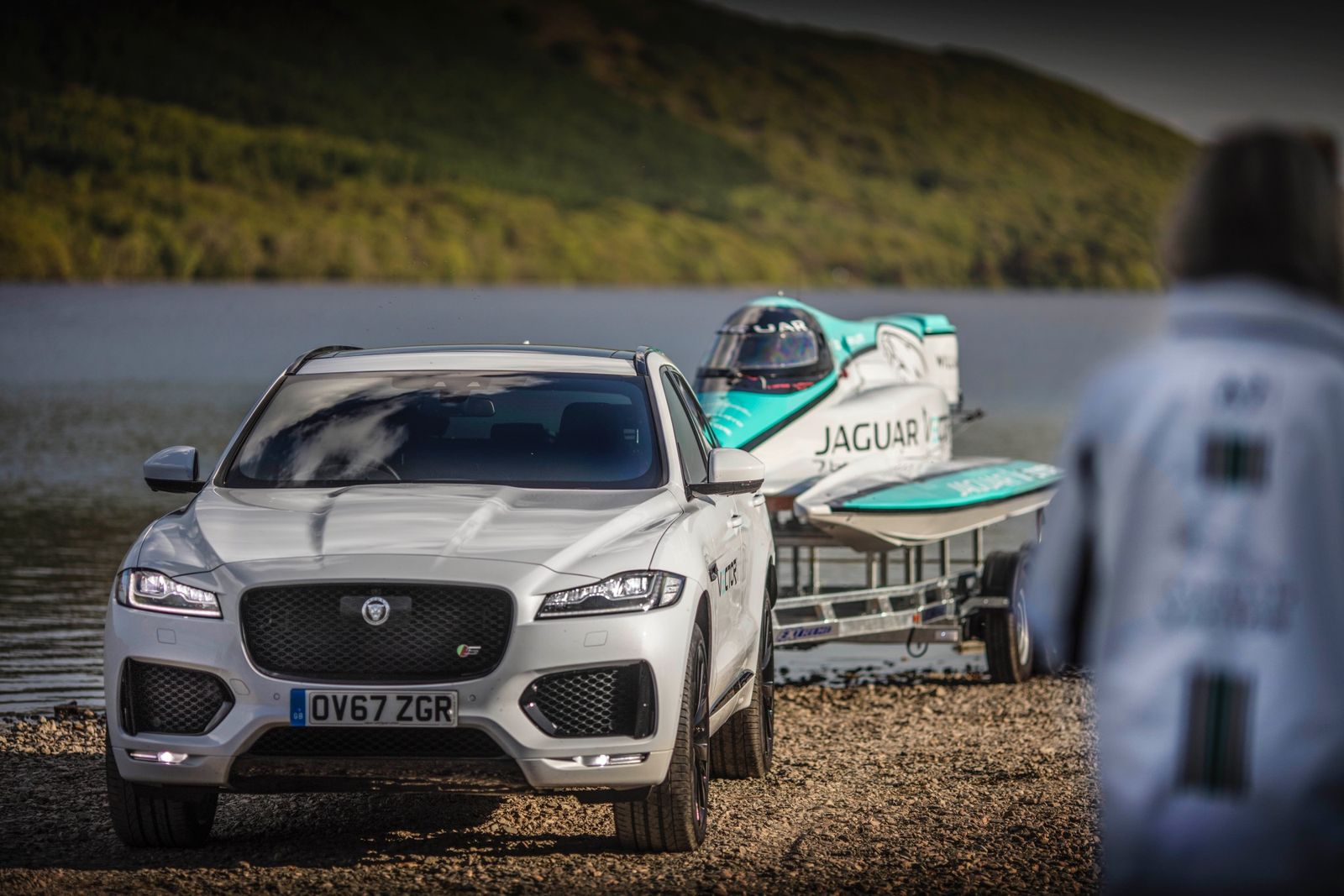 The electric boat was designed and constructed by Jaguar Vector in partnership with Jaguar Racing's technical partner Williams Advanced Engineering. Jaguar Vector co-founder and technical director Peter Dredge piloted the V20E.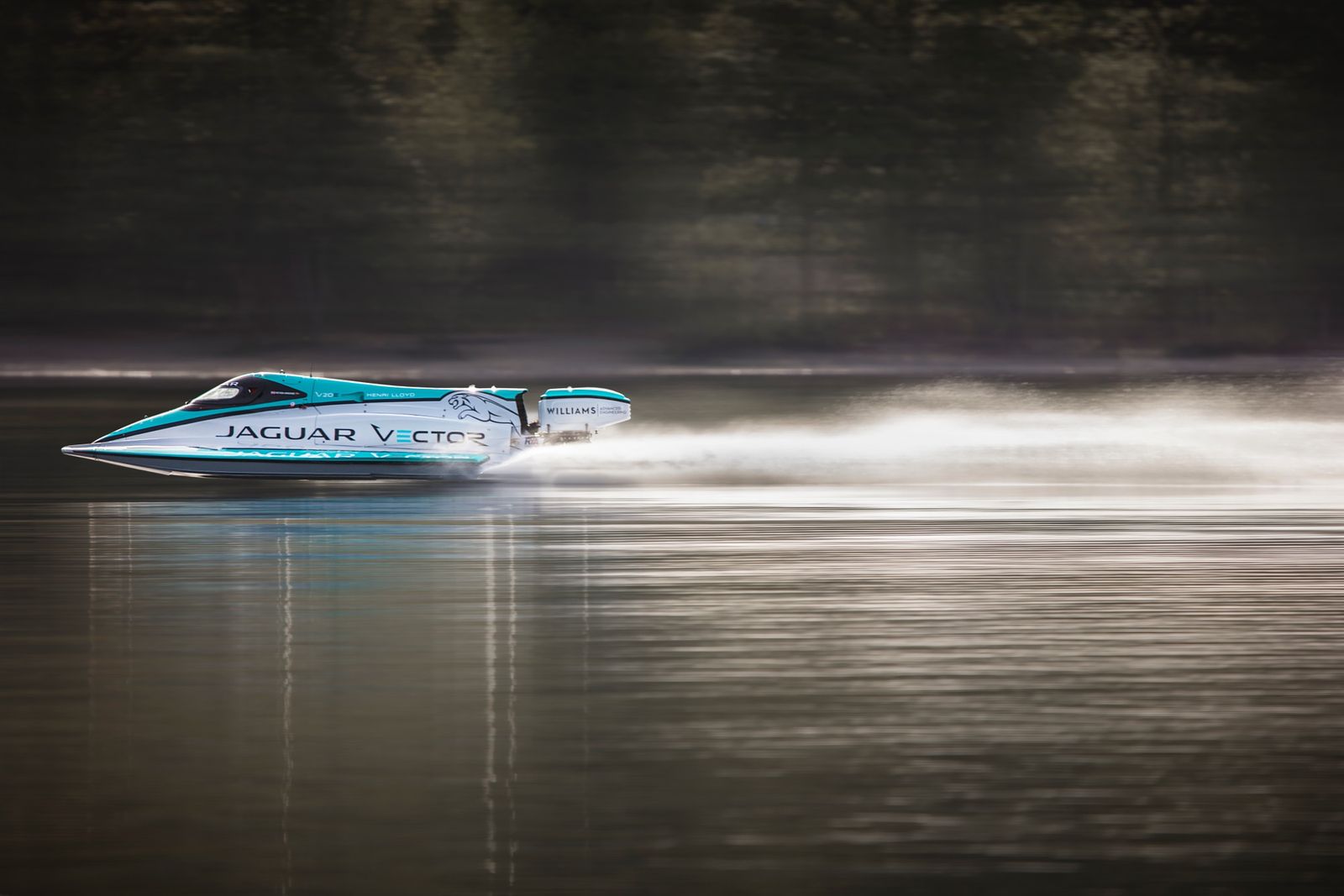 The Jaguar Vector V20E speedboat was developed with Formula E electric car technology and features 320 kg of batteries and two Yasa electric motors. Total power is 295 bhp.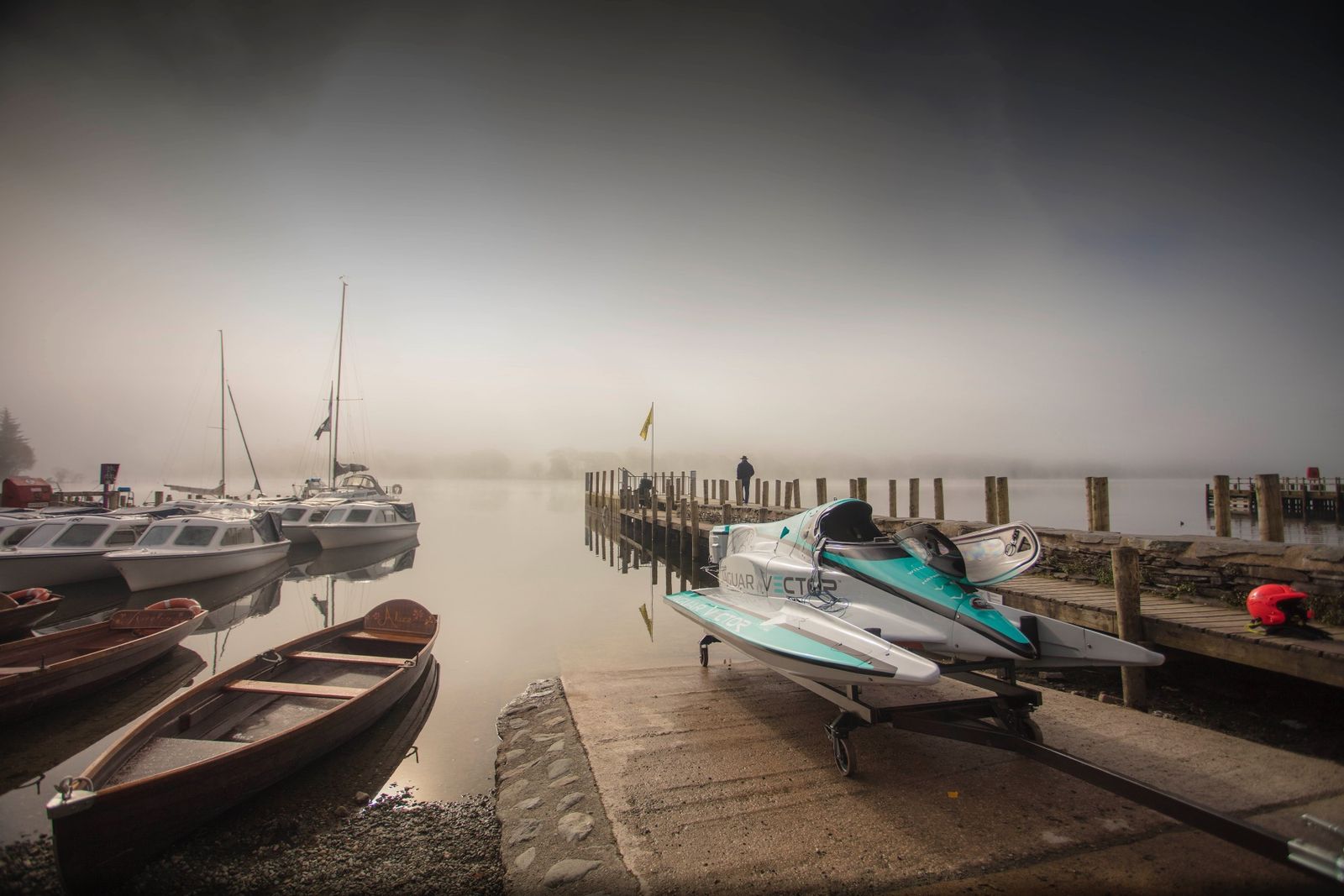 Following Jaguar's announcement in October 2017 to become the exclusive title partner of Vector, the team will attempt further world and national records over the next 18 months as part of a major initiative to push the boundaries of performance and to showcase British engineering.