First renders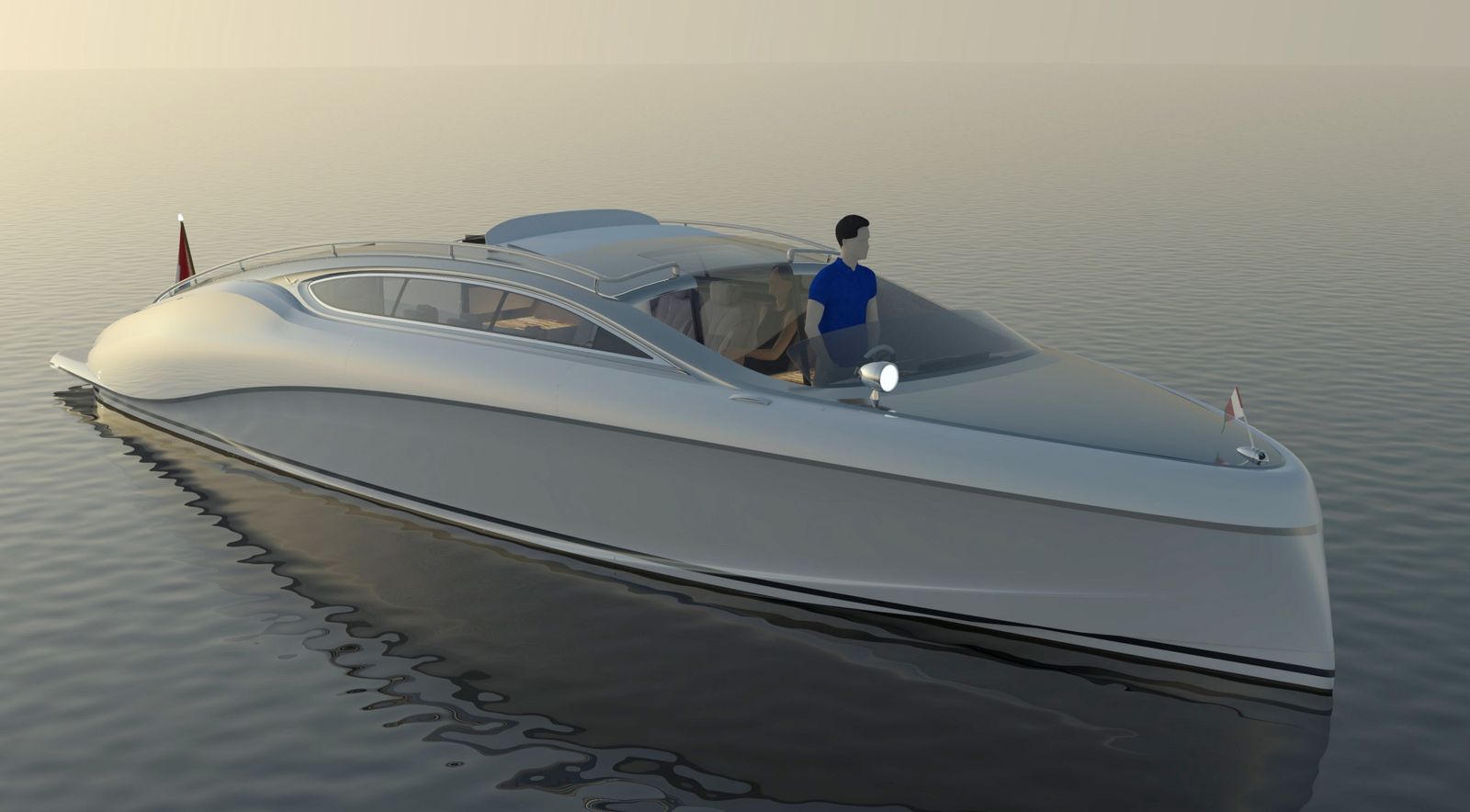 Kit Carlier, the design studio from New Zealand, has unveiled Apparition, the latest luxury limousine.
"Our brief was to deliver a vessel that would be at home on Lake Como or the waterways of Venice, but also fit in seamlessly when moored alongside a large superyacht," says Kit Carlier, Director, Kit Carlier Design.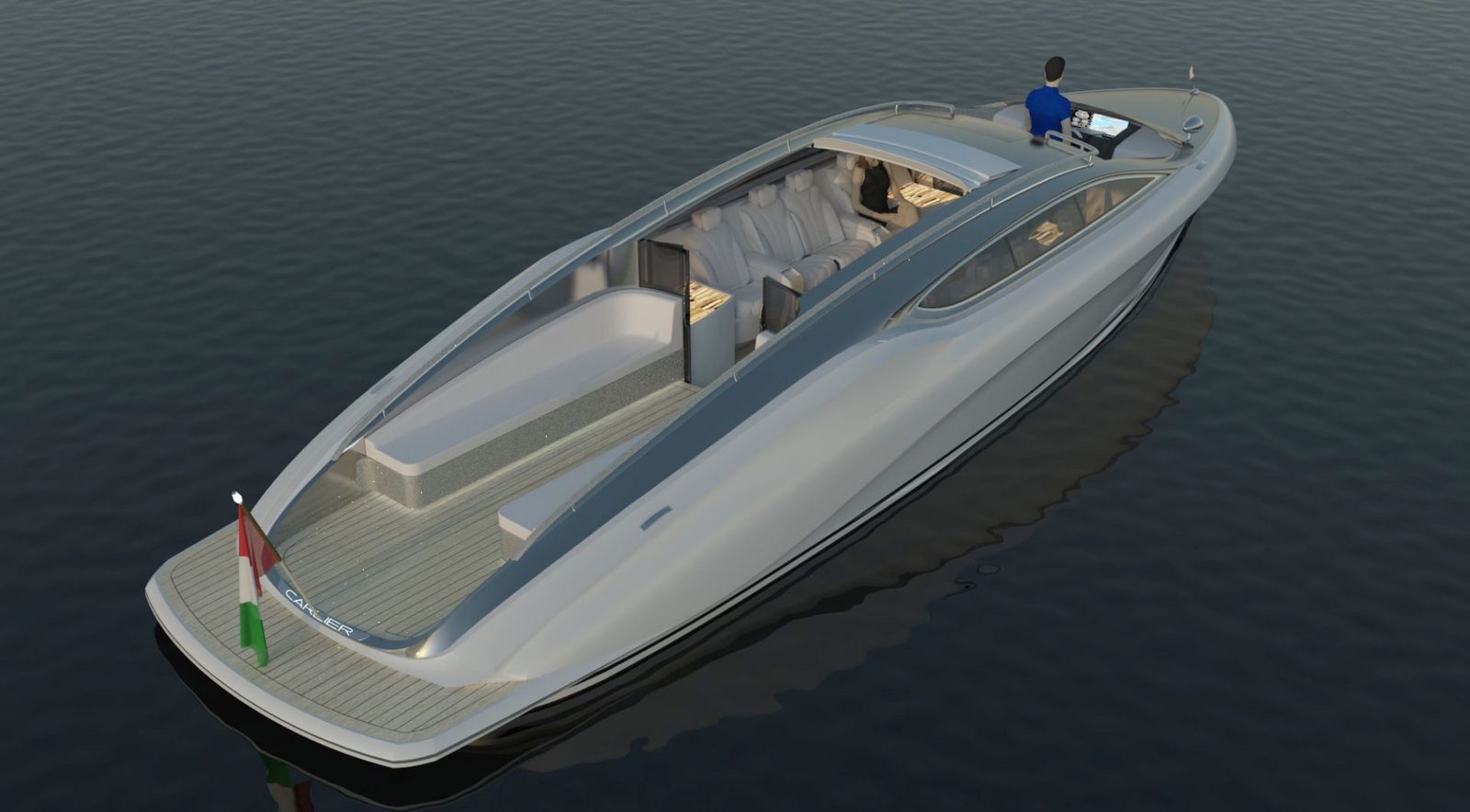 A full CFD study has ensured the Apparition's design will provide both a comfortable ride and efficiency. The design minimises fuel consumption and enables the vessel to operate in 100% electric mode from its standard spec hybrid configuration.
The Apparition's presence on the water is enhanced by powerful lines and opulent exterior curves which run the length of the vessel. Twin rear doors provide easy access into the cabin from aft, with additional access up forward for side-boarding. The opening roof provides the option to open up the interior space and experience the surroundings, either in the regtop option shown or with a glass alternative.
Inside, the cabin sports luxurious automotive treatment, from the lush, three-dimensional diamond-quilted leather seats and trims, and rich veneered components, to the LED mood lighting, illuminating floors, ceilings and the natural Onyx cabinet tops.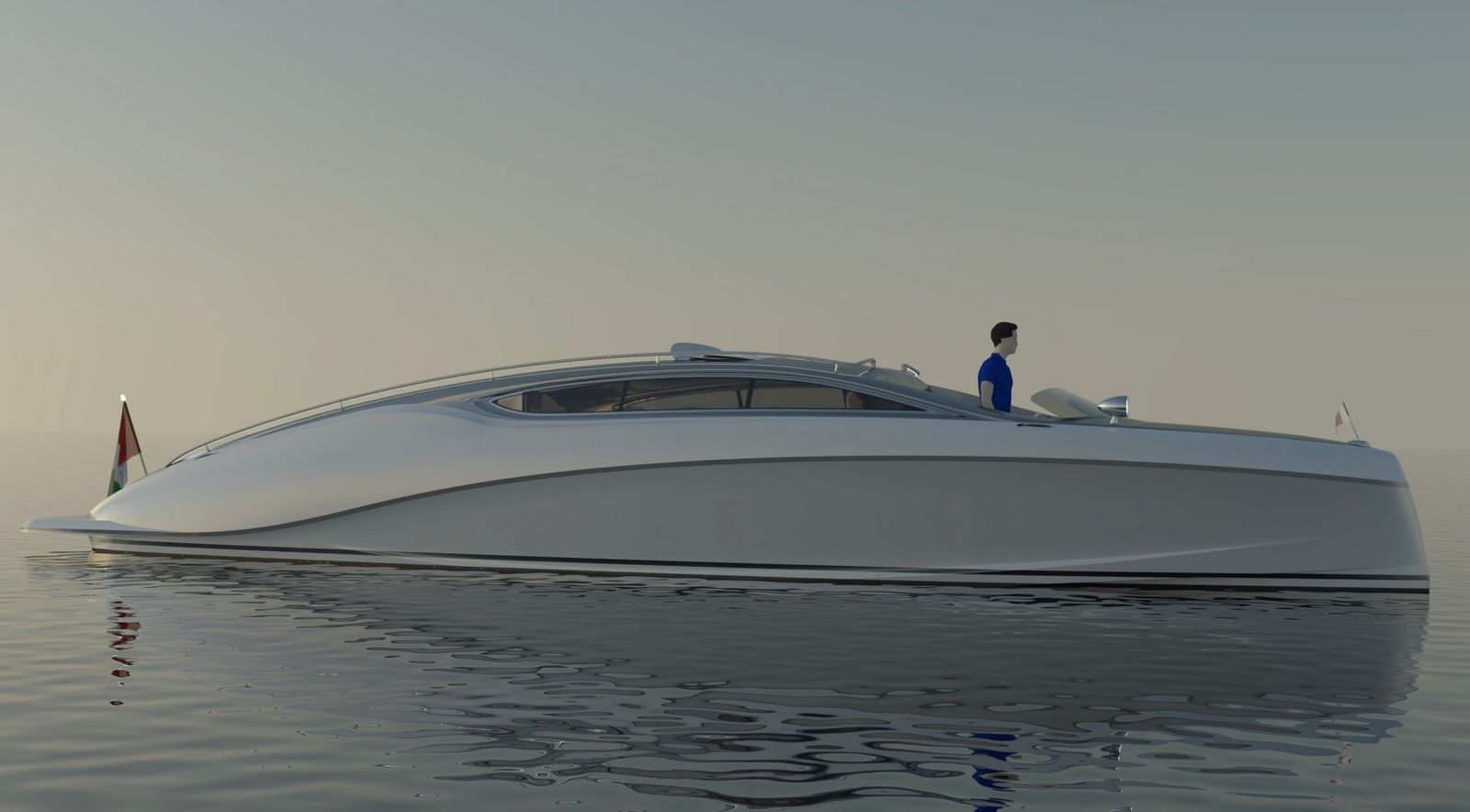 Passengers are provided with numerous comforts including air conditioning, mini bar, Wi-Fi and both USB and wireless charging. The standard 10-speaker sound system is upgradable to a 16-speaker, 1500-watt or range-topping 19-speaker, 2200-watt HiFi system.
At the heart of the Apparition design is a twin 300hp hybrid diesel-electric system providing a top speed of 35knots and enabling the limo to operate in either full electric, diesel/electric or entirely diesel, all controlled from the helm and PLC. Water jet and stern drive options are available.