Drive, glide or fly?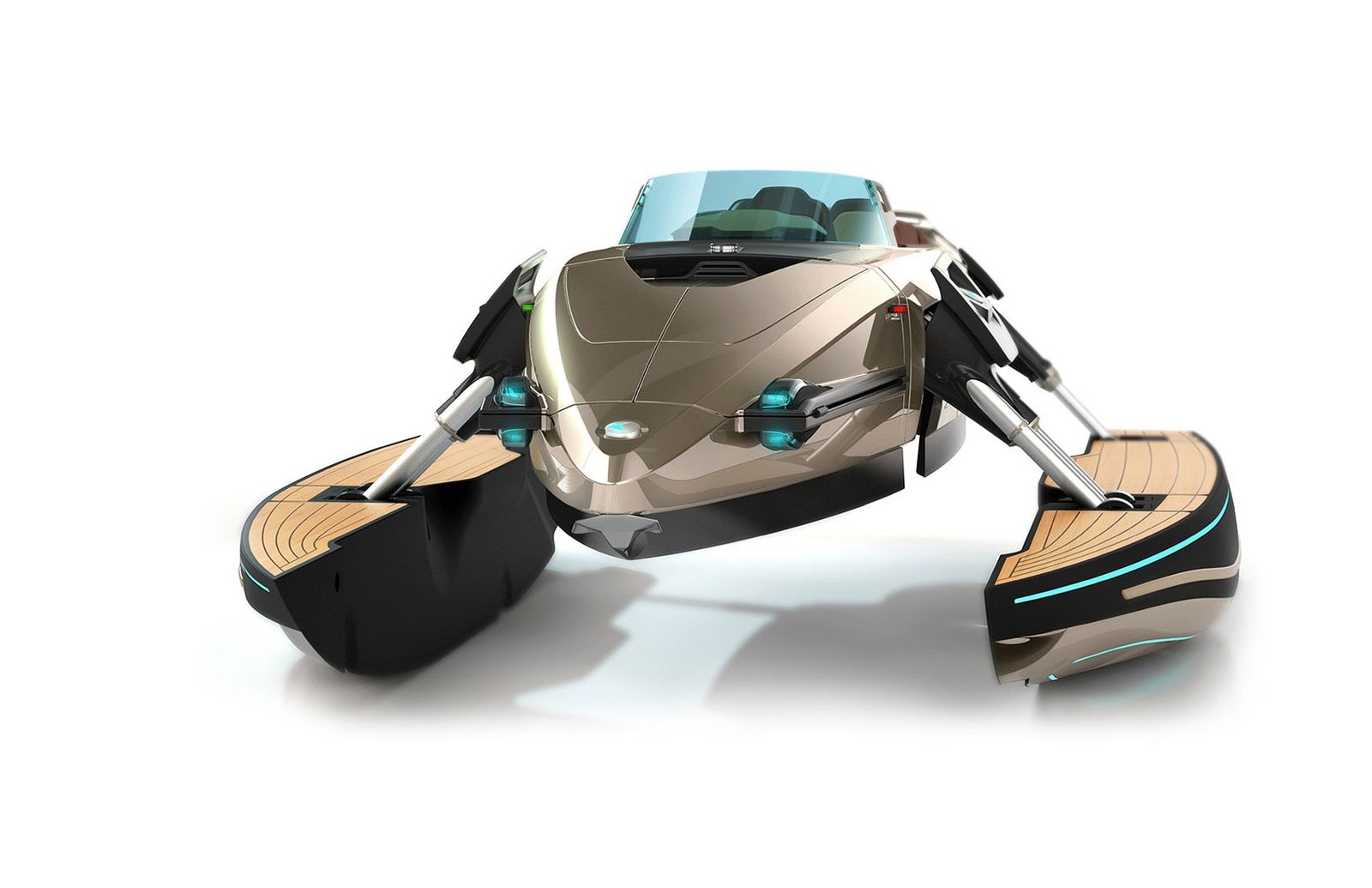 Designed and built by a company from Austria named Kormaran, the K7 is a real-life transformer. It can be used as mono-hull, catamaran or trimaran. Yes, you read that right. This elegant seven-meter boat can transform into all these shapes.
With two jet drives, one for each hull, the Kormaran can offer very different sensations. From soft cruising in catamaran mode, to the stability of the trimaran or the sporty sensations of the mono-hull. But that's not all. The K7 can also fly one meter above sea level thanks to a hydrofoil option and a third central engine. In this mode, the hull will rise from the water, resting on the hydrofoils and will offer the feeling of a true jet plane.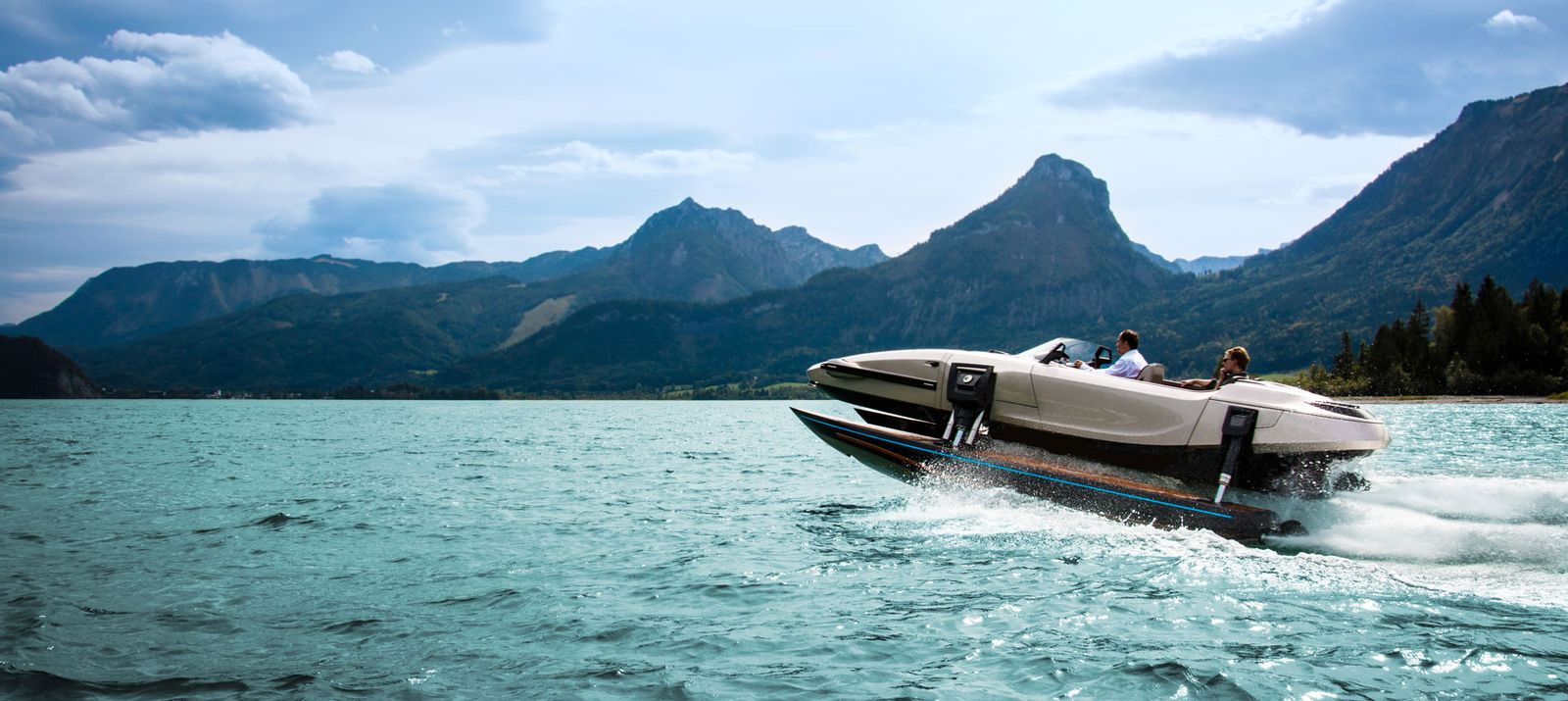 At 7.1 metres long, Kormaran K7 is powered by a 310 hp engine, which can be upgraded to 600 hp. Running in hydrofoil version, the boat can reach a speed of 70 kmh (38 knots).
There are also two additional modes: the bathing platform (the bow is transformed into a sun deck and bathing platform, and the night mode, when the elegant hull is illuminated by stunning LED lights.
Computer-aided design (CAD) and Finite Element Methods (FEM) are used for the engineering of the complete watercraft.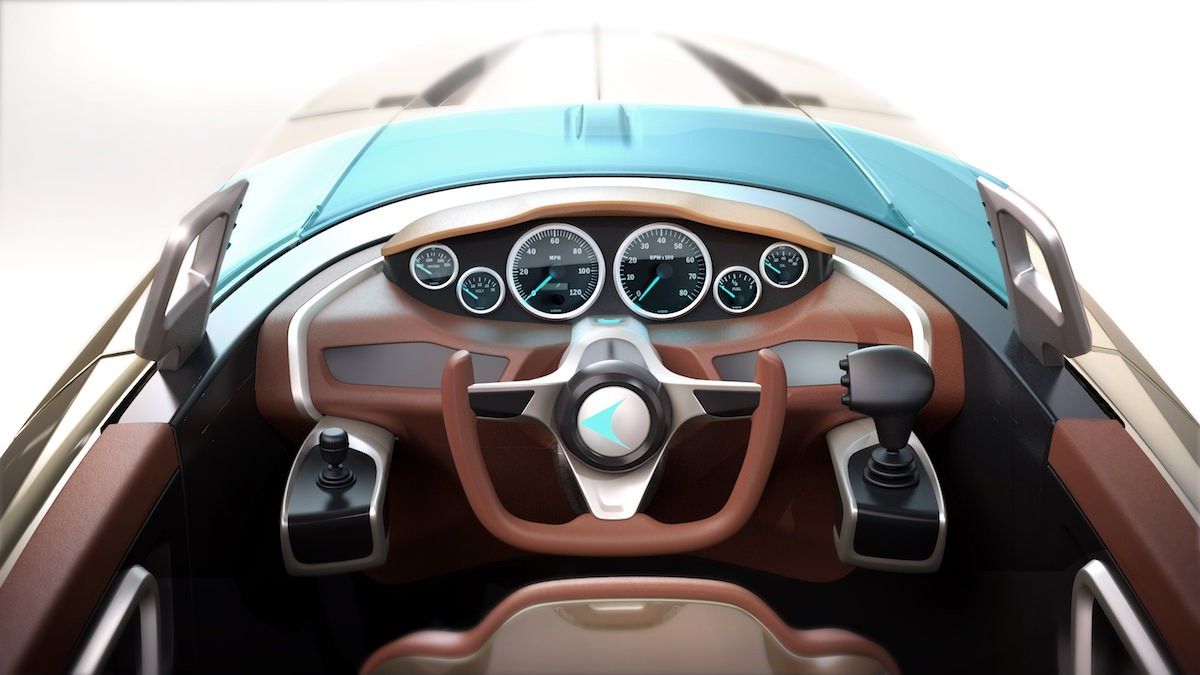 The Kormaran includes a structural carbon fiber monocoque like a Formula 1 car, produced to automotive quality standards by the world's leading carbon fiber manufacturer for super sports cars. The structural parts of the transformation system are engineered with Le Mans racing technology. The propulsion shafts are designed with DTM racing carbon fiber winding technology and the bodywork is engineered with aircraft technology, to achieve lightweight construction.