Lexus has made a boat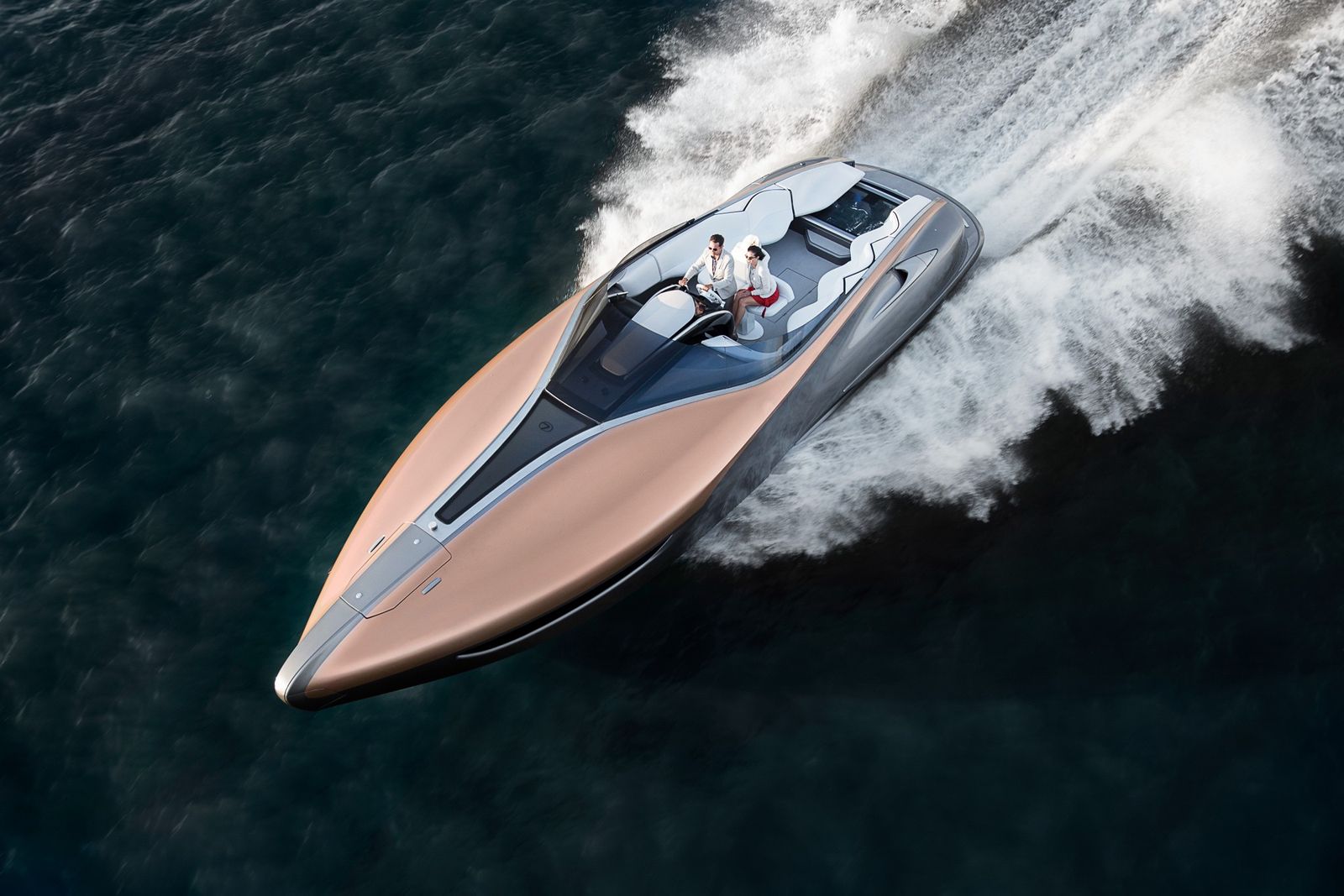 This beautiful power boat is made by Lexus. Yes, that Lexus, the car company. It's a concept called Lexus Sport Yacht styled by the Lexus Design Center.
Parent company Toyota is already involved as a supplier of marine engines, but company president Akio Toyoda wanted something new.
The result is an open sport yacht for day touring with six or eight guests. The 12.7m boat is powered by twin 440 hp 5.0-liter Lexus V8 engines. It's the same engine as the one the Lexus RC-F uses. Top speed is 43 knots.
The captain controls and monitors onboard systems from a color touchscreen panel at the helm; screens show GPS navigation, digital charts, surface radar, underwater sonar, lighting and entertainment systems. The captain's seat is power adjustable; the armrests fold out to become jump seats on each side for very special guests.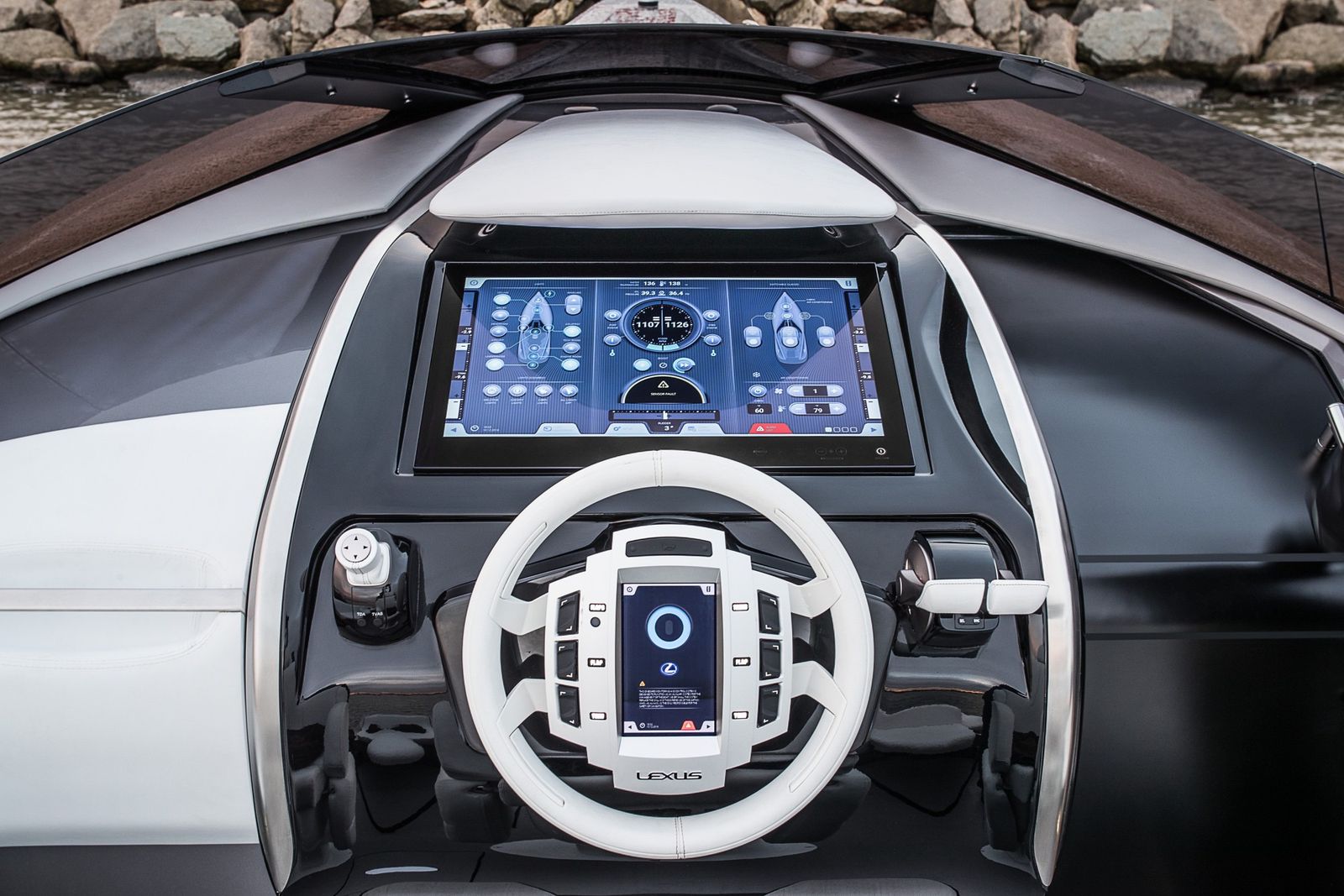 The forward passenger cabin is inviting in luxurious Lexus leather with wood and glass details. A standing height, sofa seating for six with a table, and air conditioning create a comfortable environment for intimate entertaining. The galley features a two-burner stove, sink and under-counter refrigerator; a beautifully finished head includes a shower.
An integrated audio-video entertainment system is fully networked, with 4G WiFi & WAN. Sound reproduction is by Revolution Acoustics surface-mounted drivers using the ceiling panel as a transducer, powered by a Mark Levinson Reference digital amplifier.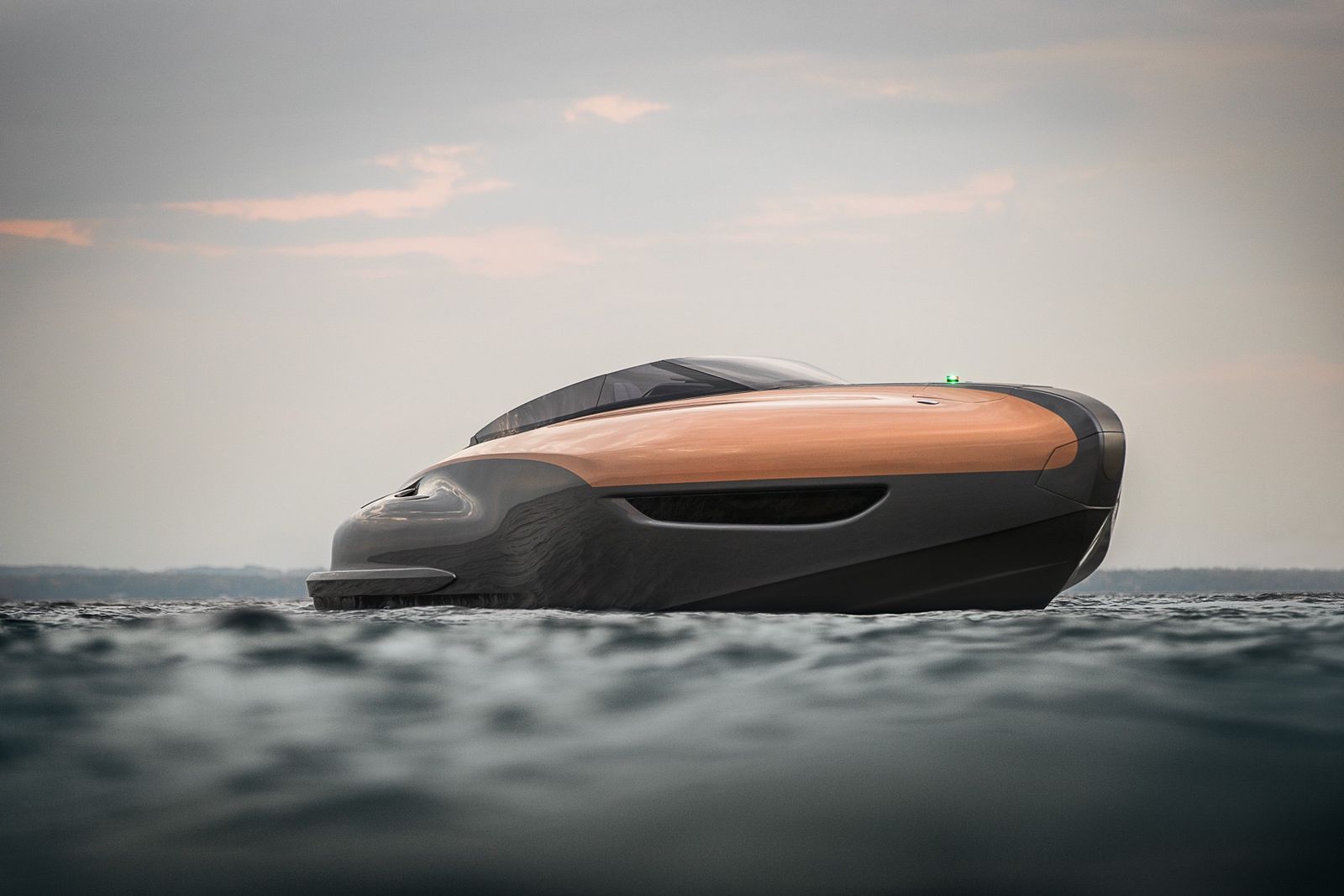 Unfortunately, Lexus doesn't have plans to build this boat. It is a bespoke one-off project with no product intent.
To produce this single example Lexus selected the Marquis-Carver Yacht Group of Pulaski, Wisconsin, USA.