Don't be shy! You're beautiful!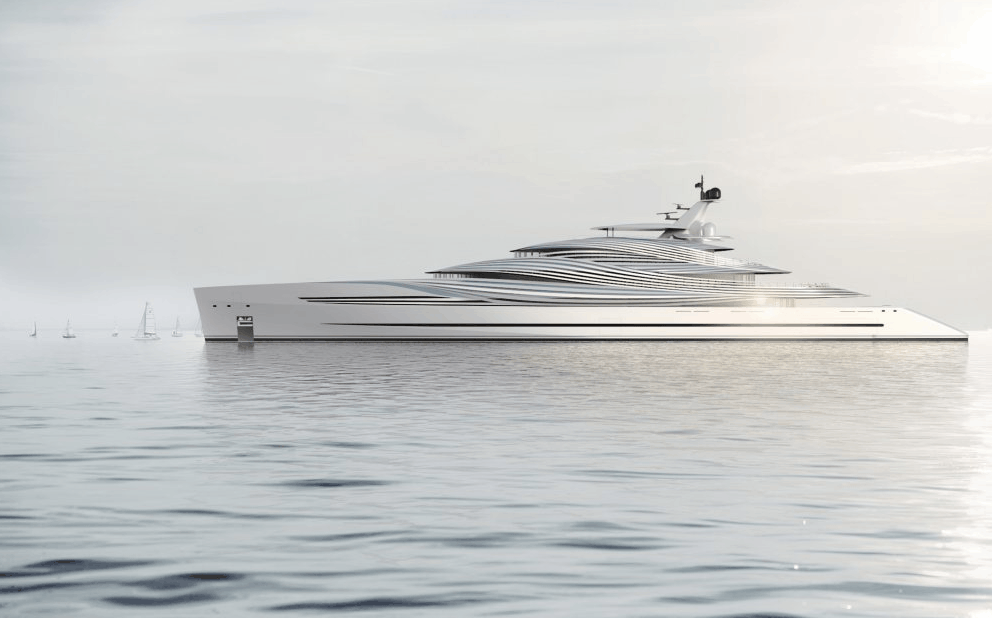 The Italian based design studio Lobanov have presented Project Shy, the design concept for an 110 m superyacht.
The same studio was behind the 85 m St. Princess Olga or the spectcular concept Star.
The new concept superyacht has some unconventional design with lines that look like ribbons in the wind. Lobanov has found inspiration in nature and has created some unique styling. The concept is meant to be lightweight and translucent and at first sight the yacht has no visible horizontal deck spaces outside. The designers say that this is the way to keep a feeling of privacy from outside but without compromising the view from inside.
There are no technical details at this time, besides the 110 m length. The project is in the final stages of construction at the Dutch yard Oceanco as hull Y714.