Hybrid propulsion has made possible that Genesi, the first hull in the Wider 150 range, to be the quietest yacht in its class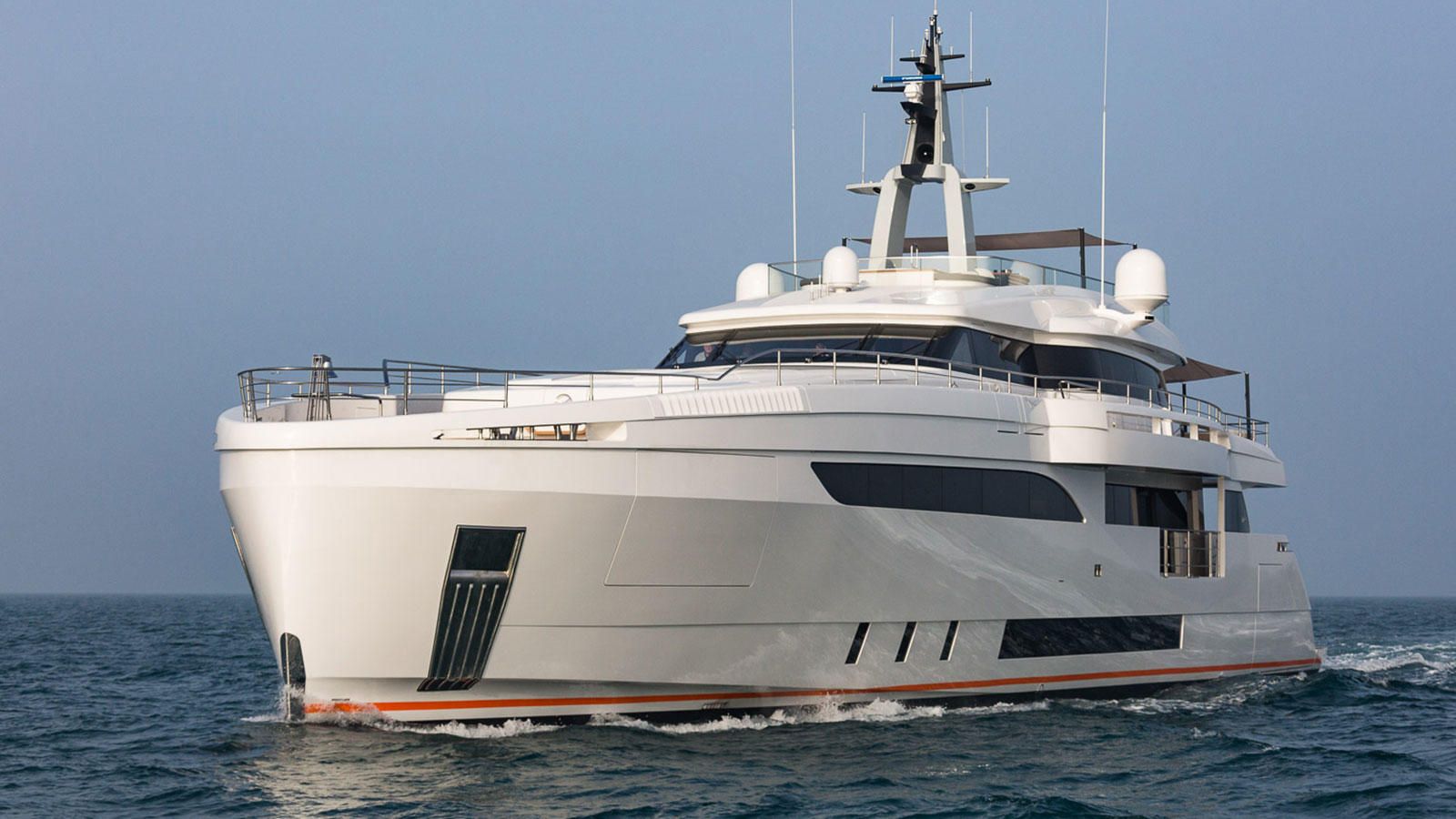 The Wider 150 is so quiet that you have to look out the window to realise that the boat is under way.
M/Y Genesi is a 46 m superyacht build by Italian brand Wider. It has a sculptural exterior by Fulvio De Simioni and a clever interior layout by Ideaeitalia.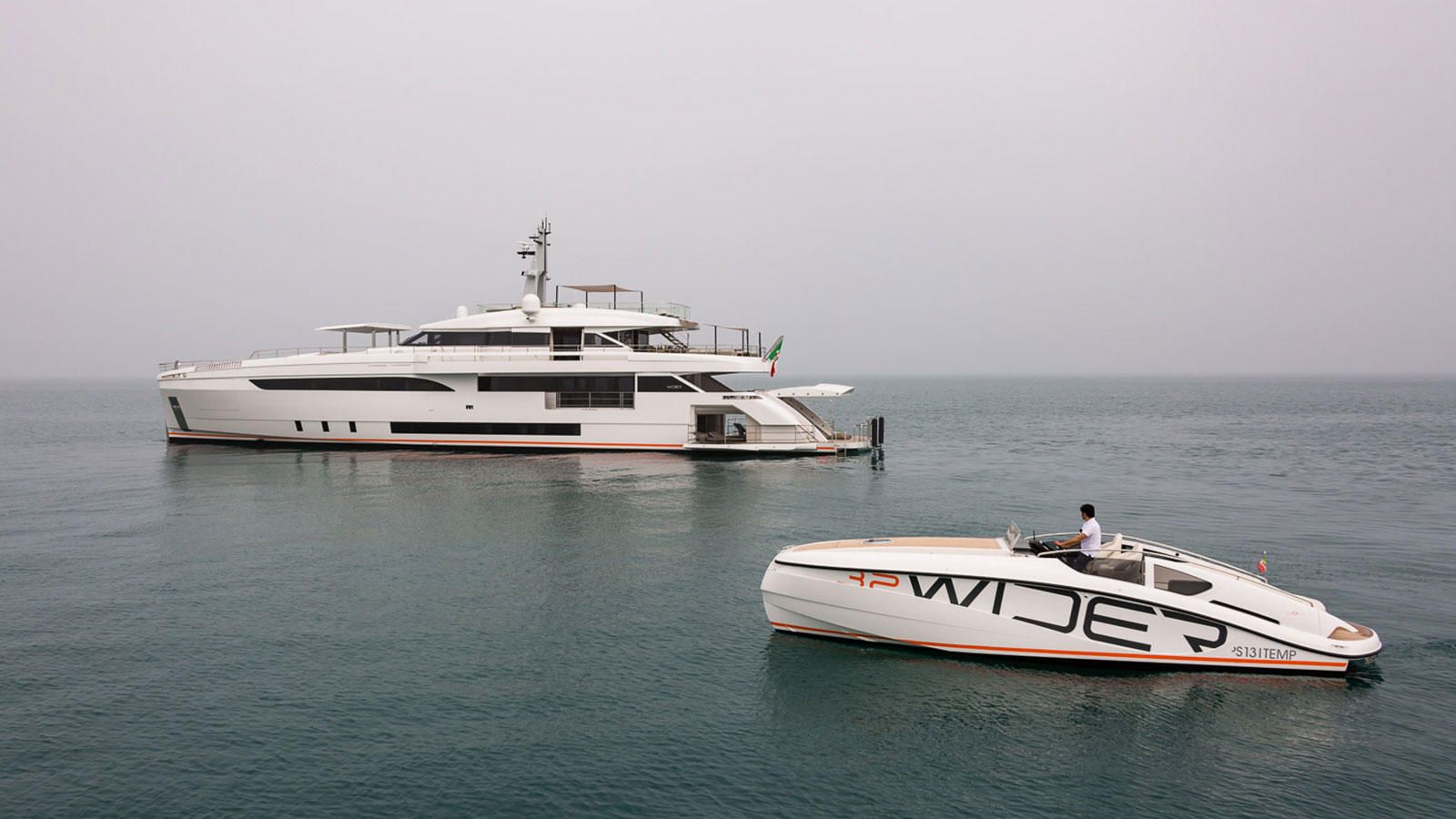 The Wider 150 is powered by a diesel-electric propulsion system combined with Azimut pods. Four inline variable speed diesel generators work together with the Wider power management system and the latest battery technology. The traditional engine room has been replaced by two separate units; the Power Generator Room in the bow and a Technical Room with LiPo (Lithium polymer) battery pack in the stern. This leaves the heart of the vessel free for larger, more comfortable guest cabins located in the most stable part of the yacht.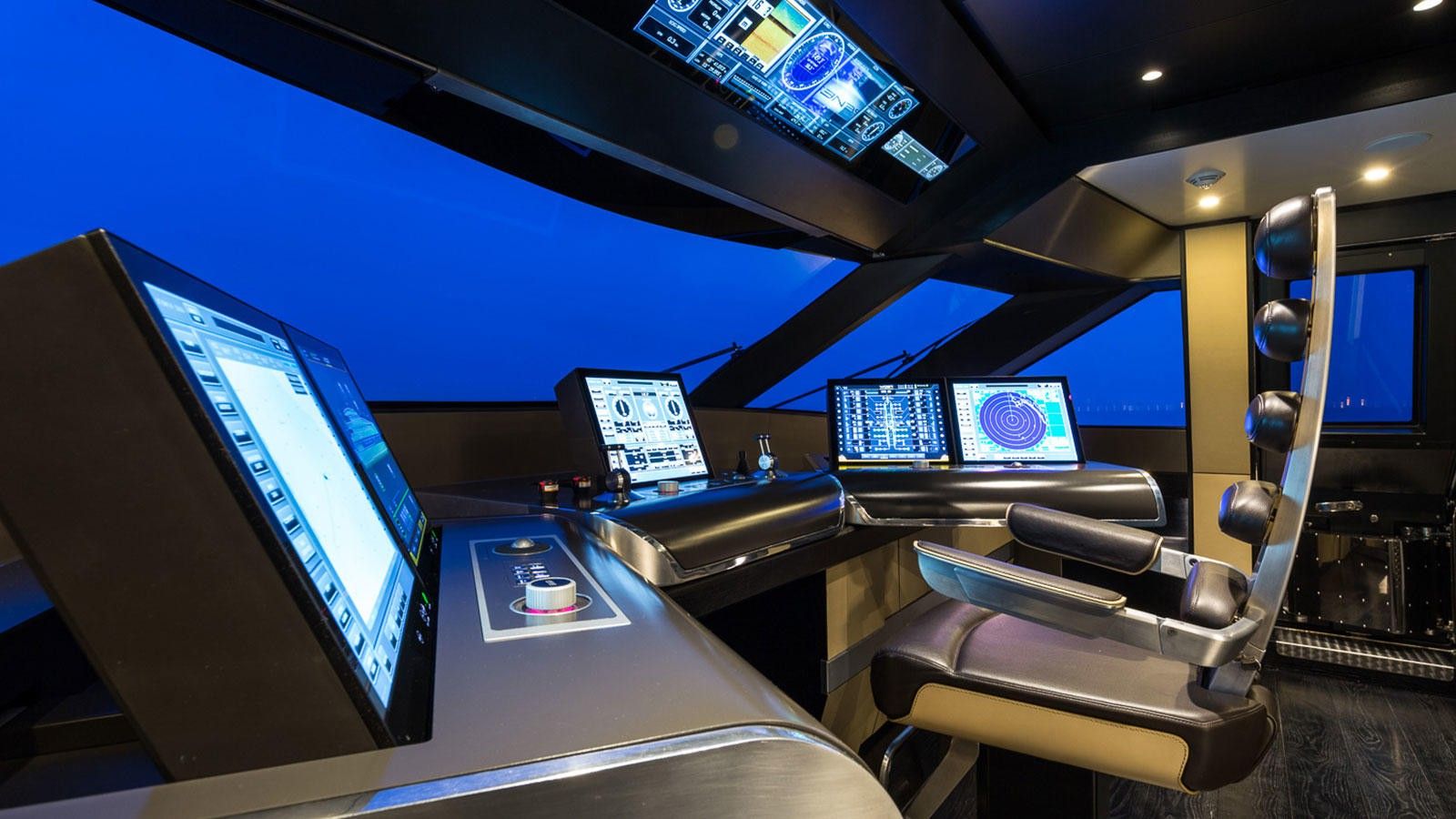 The diesel electric propulsion system is not new (the first ship fitted with this system was in 1903) and draws inspiration from thousands of military and commercial vessels that run using diesel electric power. The system has been refined over the last century to provide the most reliable and economic solution to many applications in the marine industry today.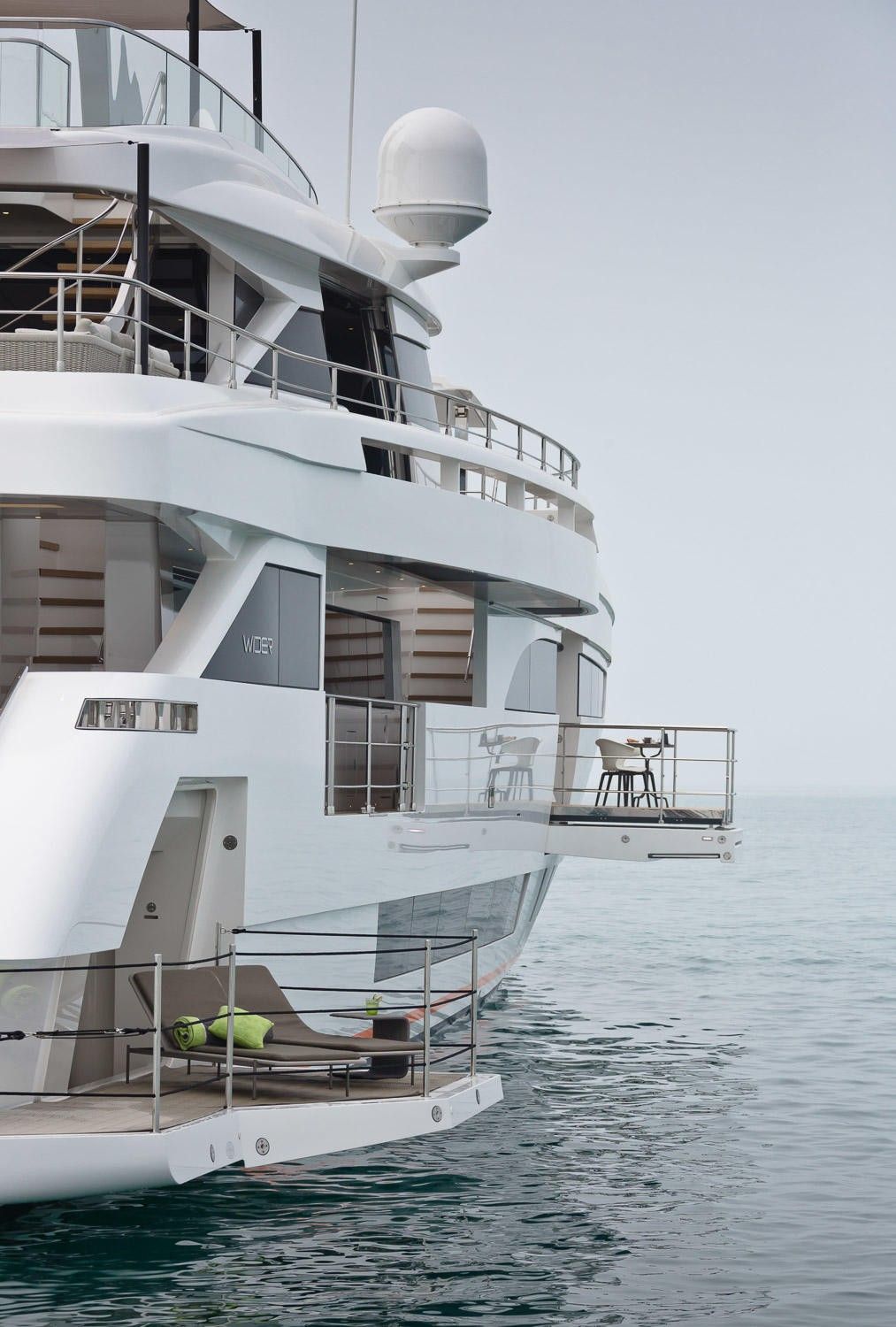 A range of 3,000nm is expected at a cruising speed of 13 knots, increasing to 4,200nm at the economical speed of 11 knots. The yacht has a maximum speed of 15 knots and can also run at 5 knots when solely using batteries in Zero Emission Mode. She can run for up to 8 hours in Zero Emission Mode.
Cruising at 10 knots, the noise levels on deck and in the living quarters are very, very low. In the owner's cabin noise levels are at 44.5 dB.