Behold the new 2017 50' Marauder AMG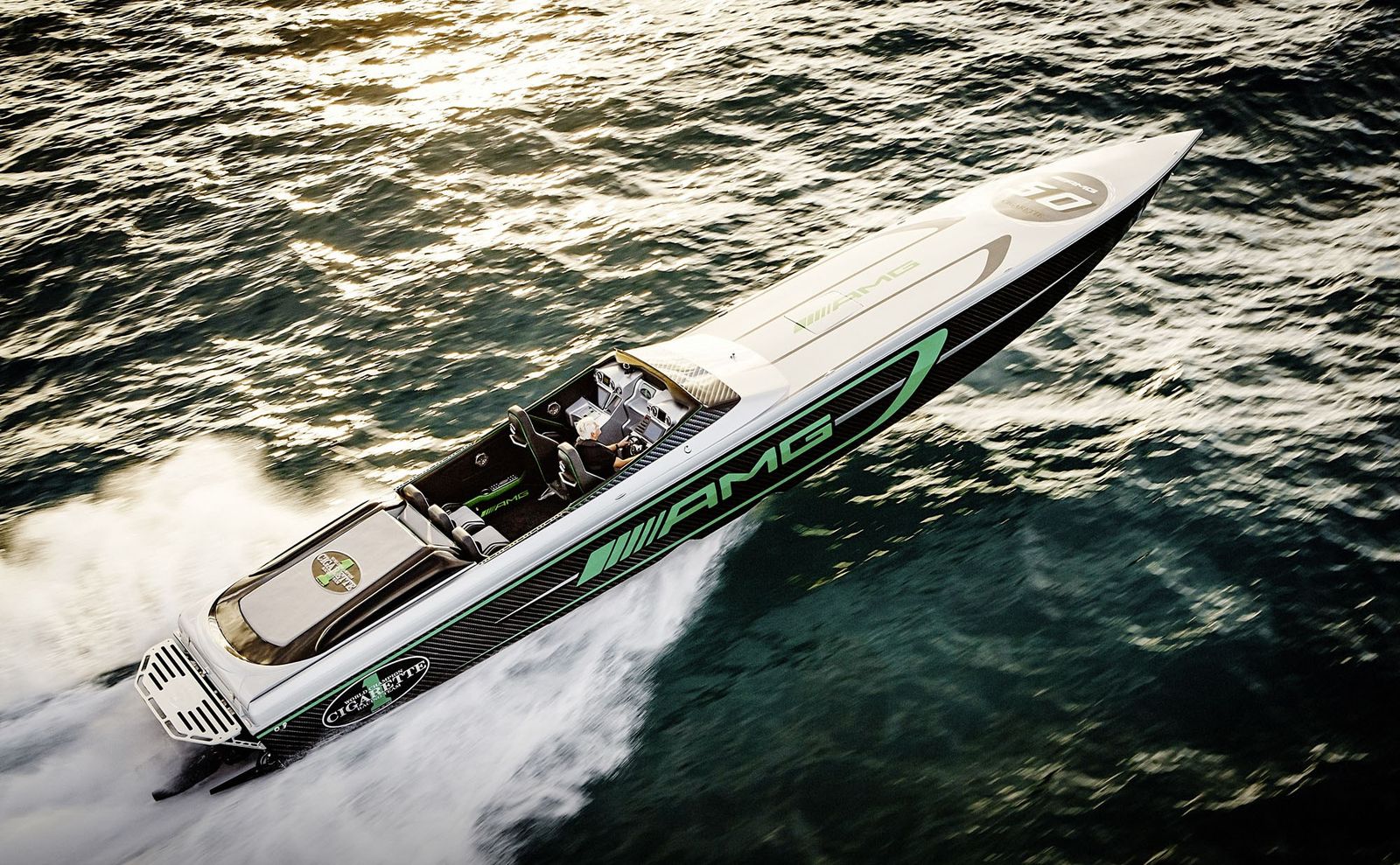 Mercedes-AMG and Cigarette Racing teamed up again this year to continue to push the limits of performance by presenting the Cigarette Racing Team 50' Marauder AMG boat inspired by the Mercedes-AMG GT R.
Designed for high-speed and further improved dynamics, carbon-fibre was employed extensively in the design of the 2017 50' Marauder AMG to help shed more than 1,300 pounds. In addition, the deck, cockpit and consoles were developed using advanced laminate analysis techniques and are all constructed from carbon-fibre with foam core. The engine hatch is also completely carbon fibre, employing vacuum infusion technology for its construction. The sporty cabin layout is race-style, and even the electrical system has taken weight savings into consideration to maximize performance.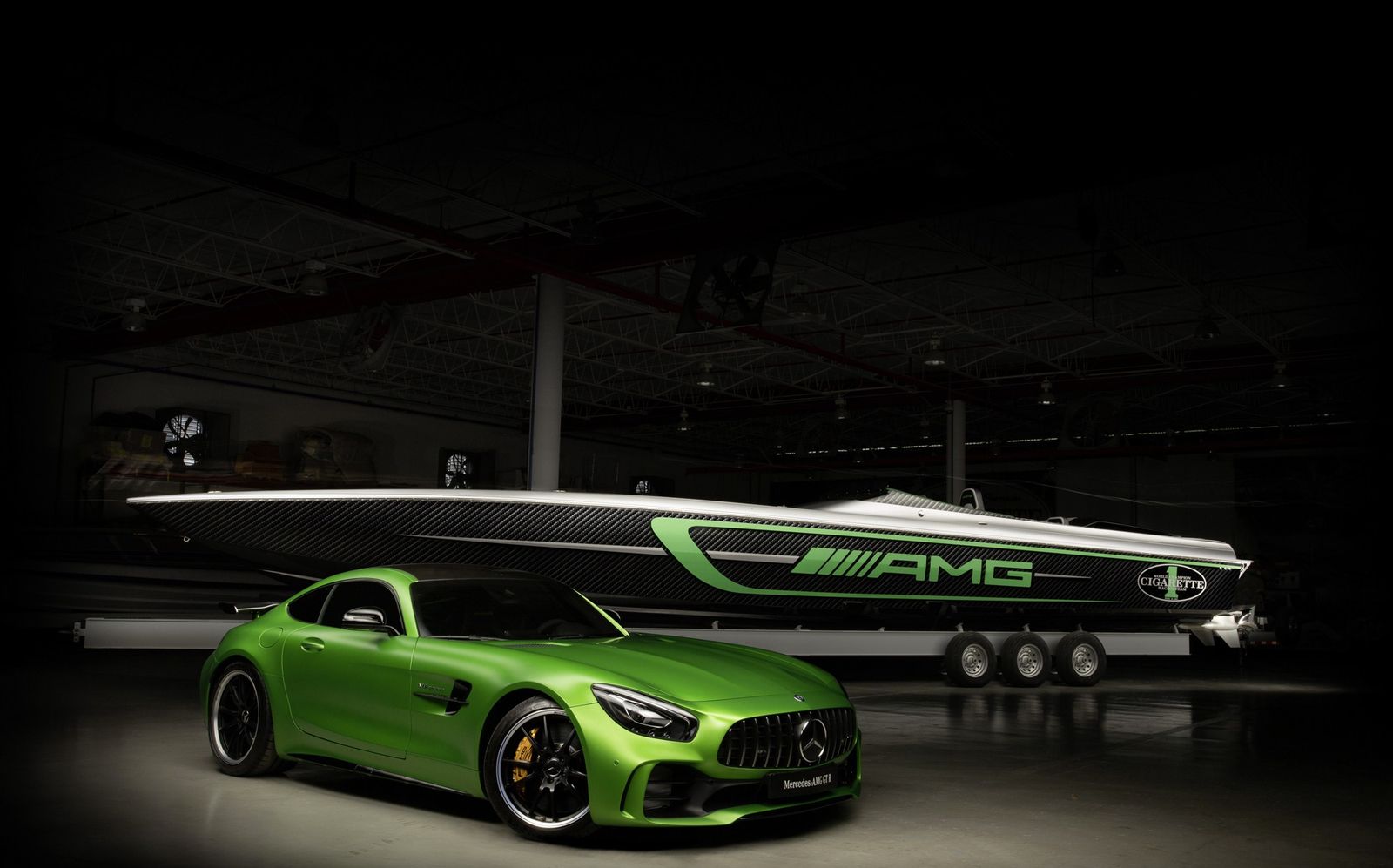 "Performance, perfection and passion are the values that unite Mercedes-AMG and Cigarette Racing. Based on these values, eight sensational special editions have been created during our successful ten years of collaboration, and the 2017 50' Marauder AMG presented here is a particular highlight among these. The new Edition is thus a symbol for the ten-year partnership with Cigarette Racing as well as for Mercedes-AMG's 50th anniversary," says Tobias Moers, Chairman of the Board of Management of Mercedes AMG GmbH.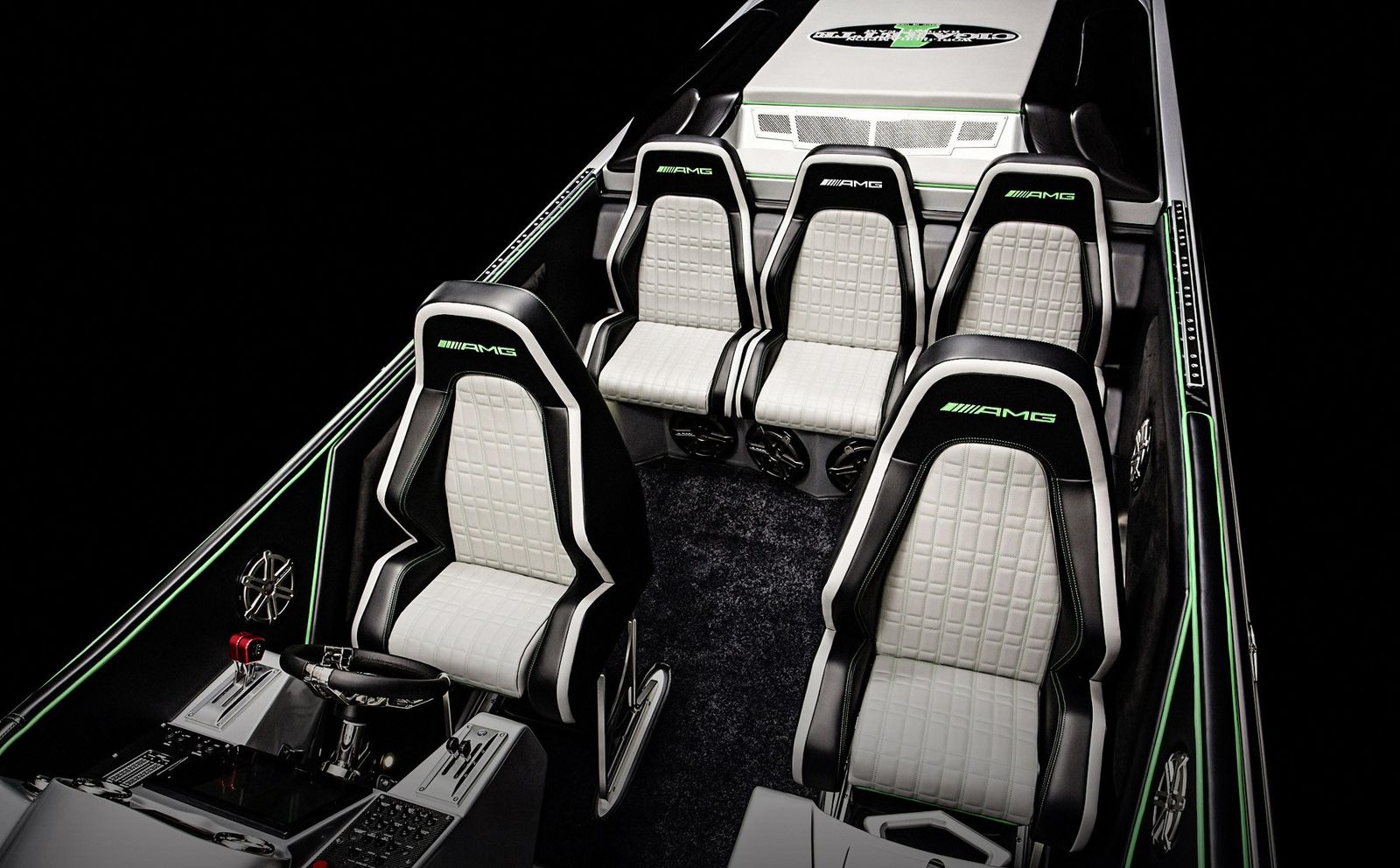 The Cigarette Racing Team 2017 50' Marauder AMG is powered by a pair of Mercury Racing 1550/1350 QC4v (Quad Cam 4 Valve) engines and M8 stern drives, delivering up to 3,100 hp. These sophisticated powerplants are dual calibration engines, which enable the operator to switch engine power levels through an electronic key fob. The Race Key fob unlocks up to 1550 hp, requiring race fuel. The Pleasure key fob is used for operating at 1,350 hp with 91 octane fuel.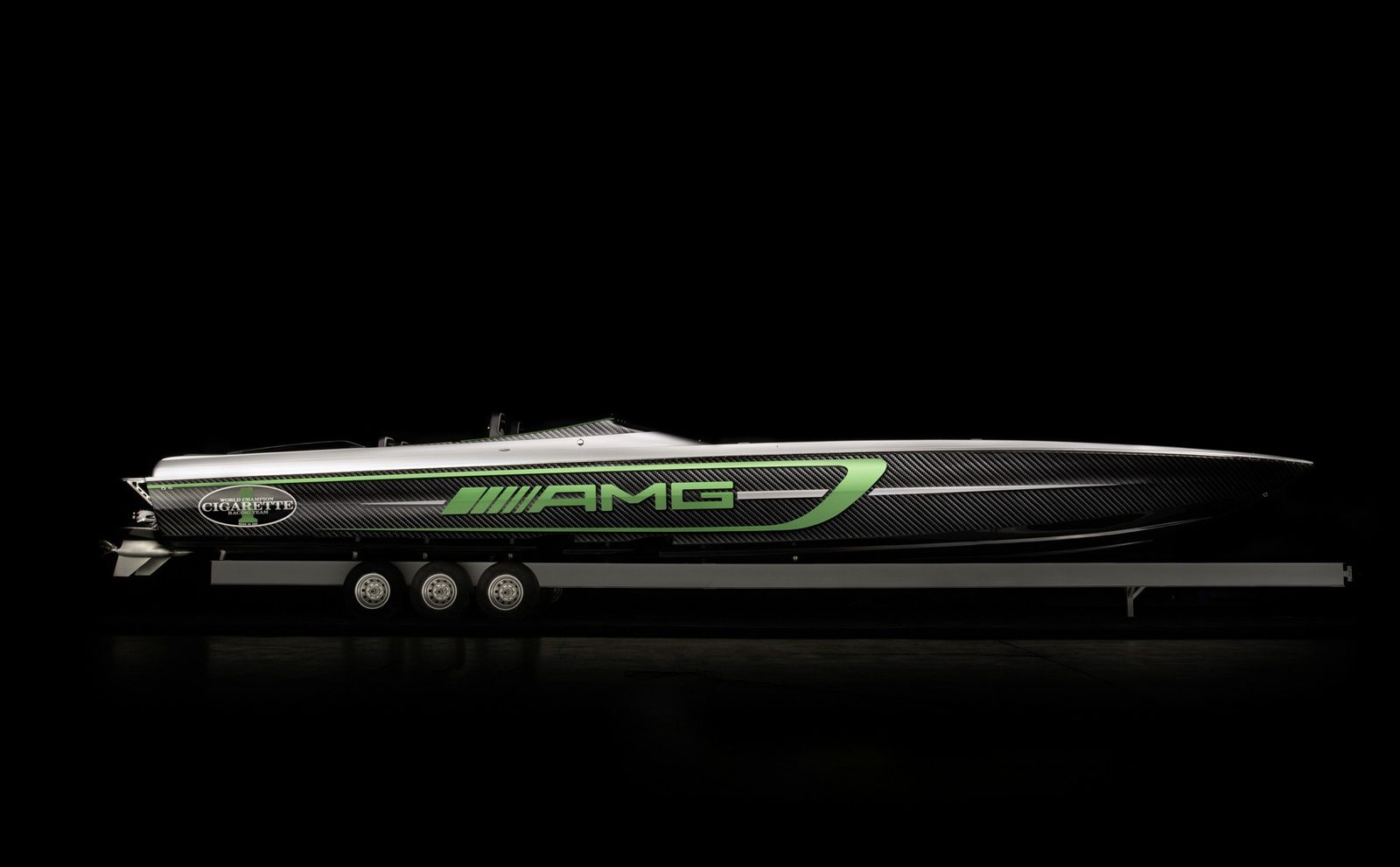 Stylistically, the Cigarette Racing Team enlisted Gorden Wagener, Chief Design Officer for Daimler AG, to design the paint and detailing. The interior seat inserts were crafted by the AMG Performance Studio with a unique and striking geometric patterning.