It's the biggest ship ever built by a European ship owner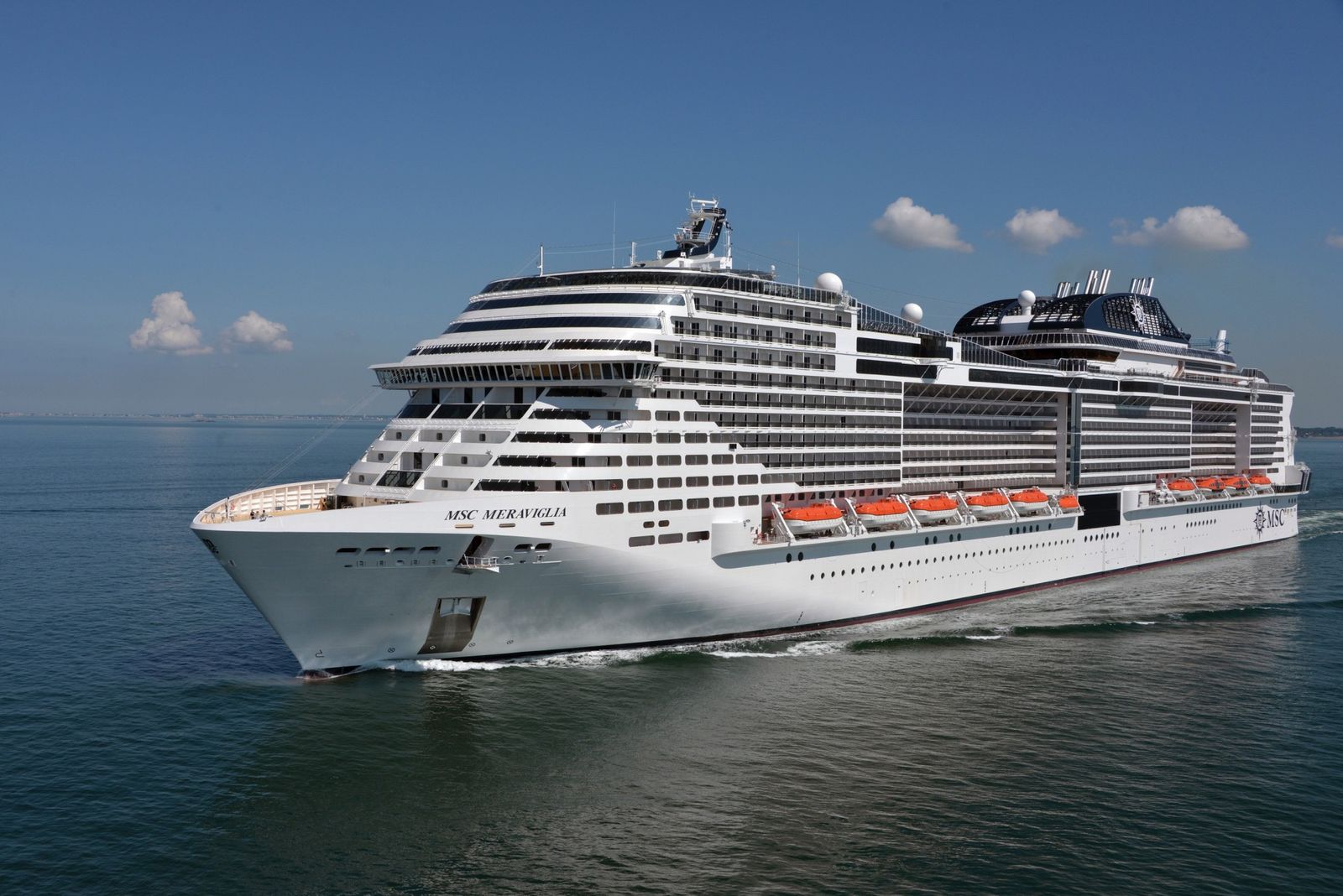 At the STX France shipyard in Saint-Nazaire, France, MSC Cruises officially took delivery of MSC Meraviglia.
During the ship's flag ceremony, which pays tribute to centuries-old maritime tradition, the Company's newest flagship received her official flag and blessings for good fortune. The Flag Ceremony was attended by Mr. Emmanuel Macron, President of the French Republic and other high-level dignitaries from the French government.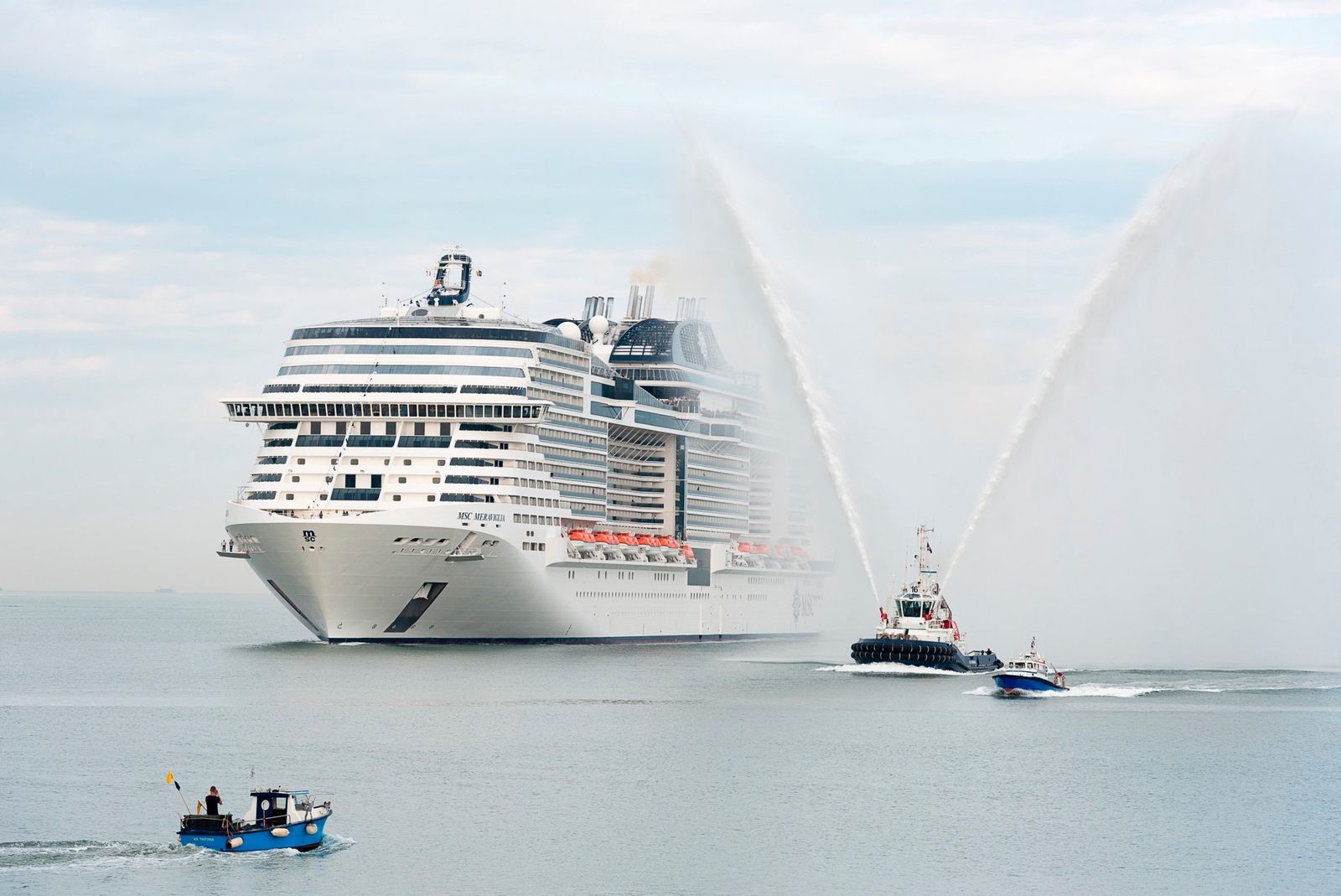 At 171,598 GRT and with guest capacity of 5,714, MSC Meraviglia is both the biggest ship to ever be built by a European ship owner – MSC Cruises – and the biggest to come into service in 2017. She is also one of the six new ships due to come into service between 2017 and 2020 for MSC Cruises. Four of these six vessels will be built by STX France, further reinforcing a long-standing partnership that has already produced all 13 vessels in MSC Cruises' fleet.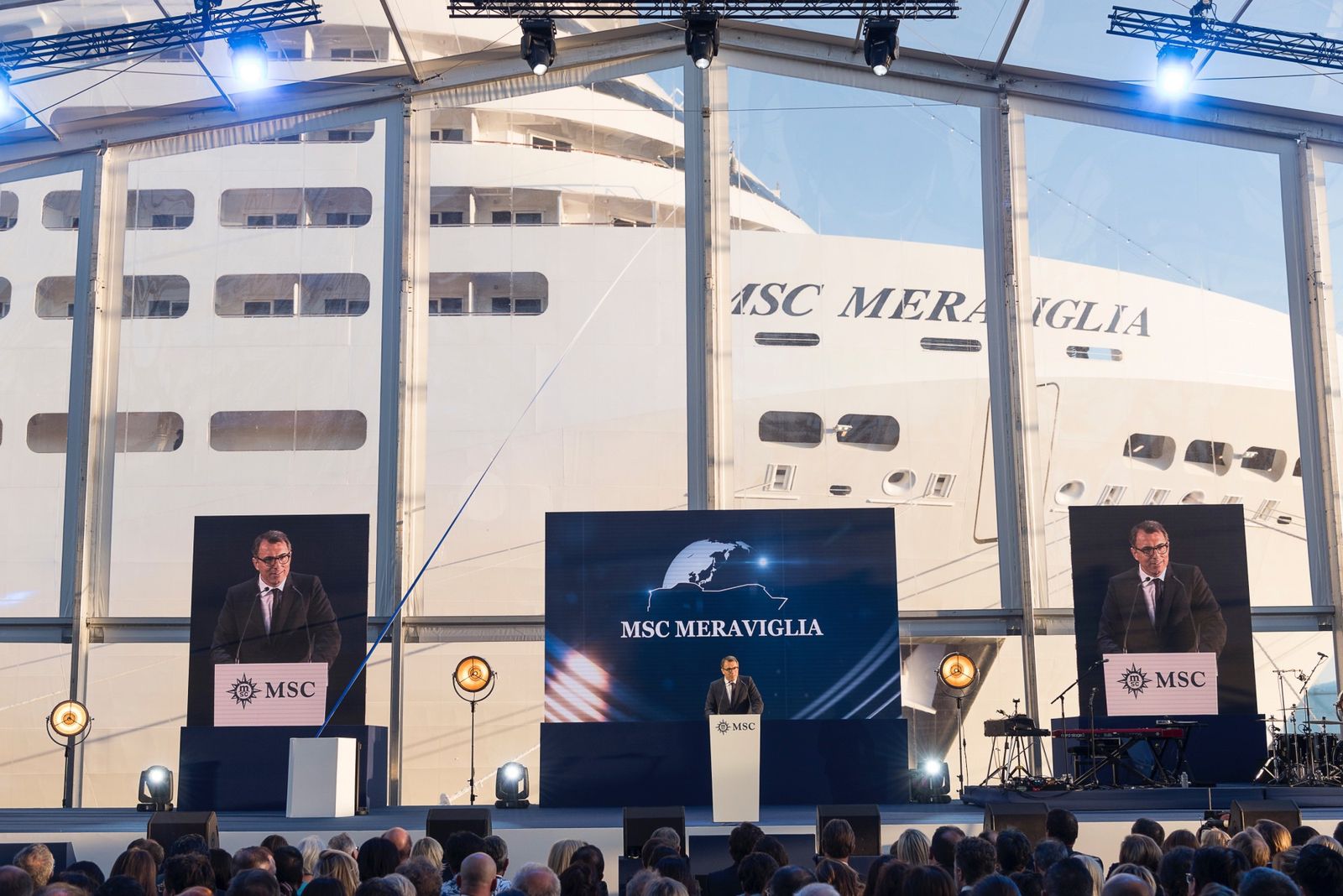 Following her christening ceremony, which will take place in Le Havre, MSC Meraviglia will start her inaugural season sailing the Western Mediterranean.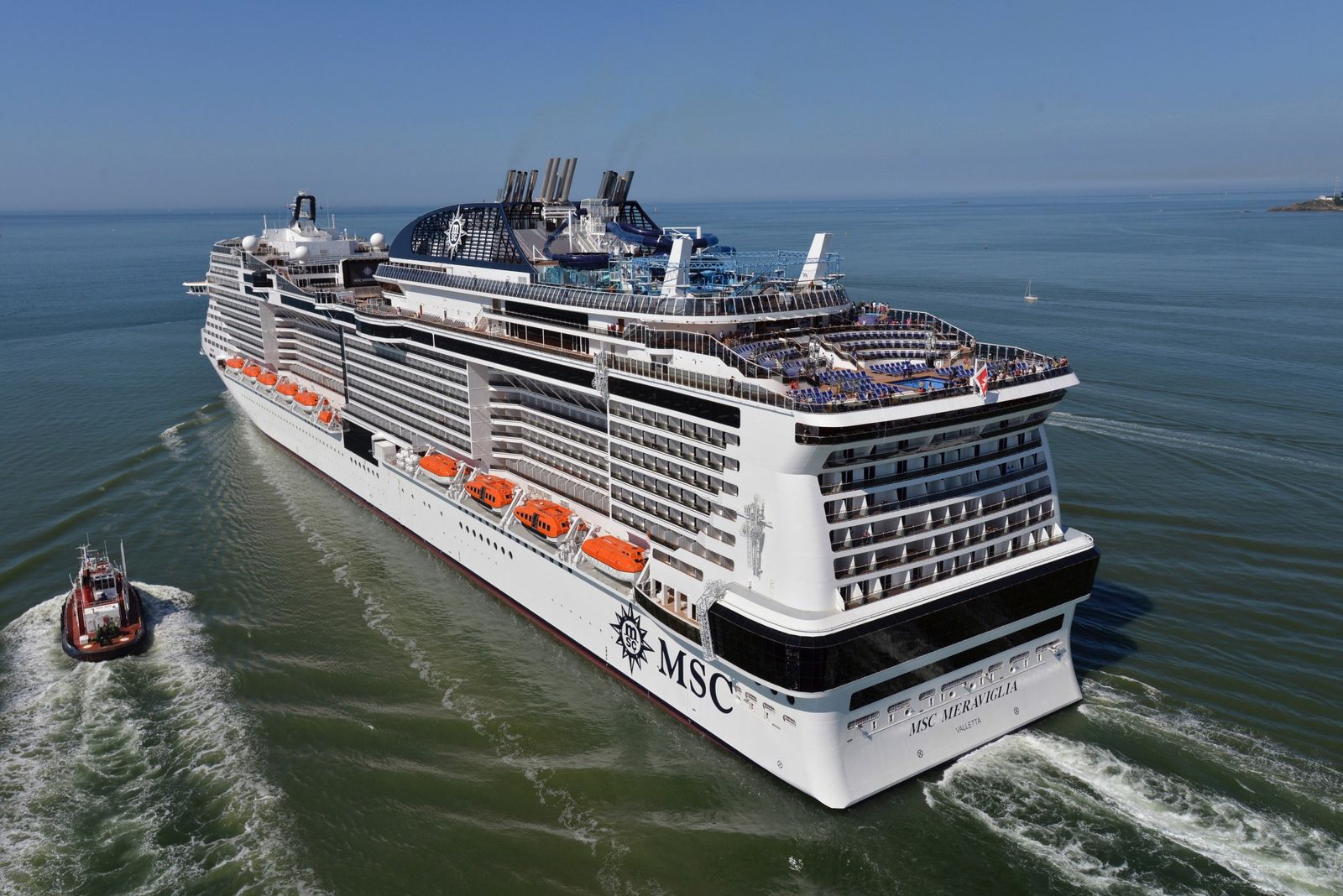 MSC Meraviglia is the 13th cruise ship to join MSC Cruises' fleet since its inception in 2003. She is 315 metres long, 43 metres wide and 65 metres high. Meraviglia is able to travel up to 22.7 knots and has been designed to operate in all seasons and to be able to call in most of the world's international cruise ports.