What kind of sorcery is this?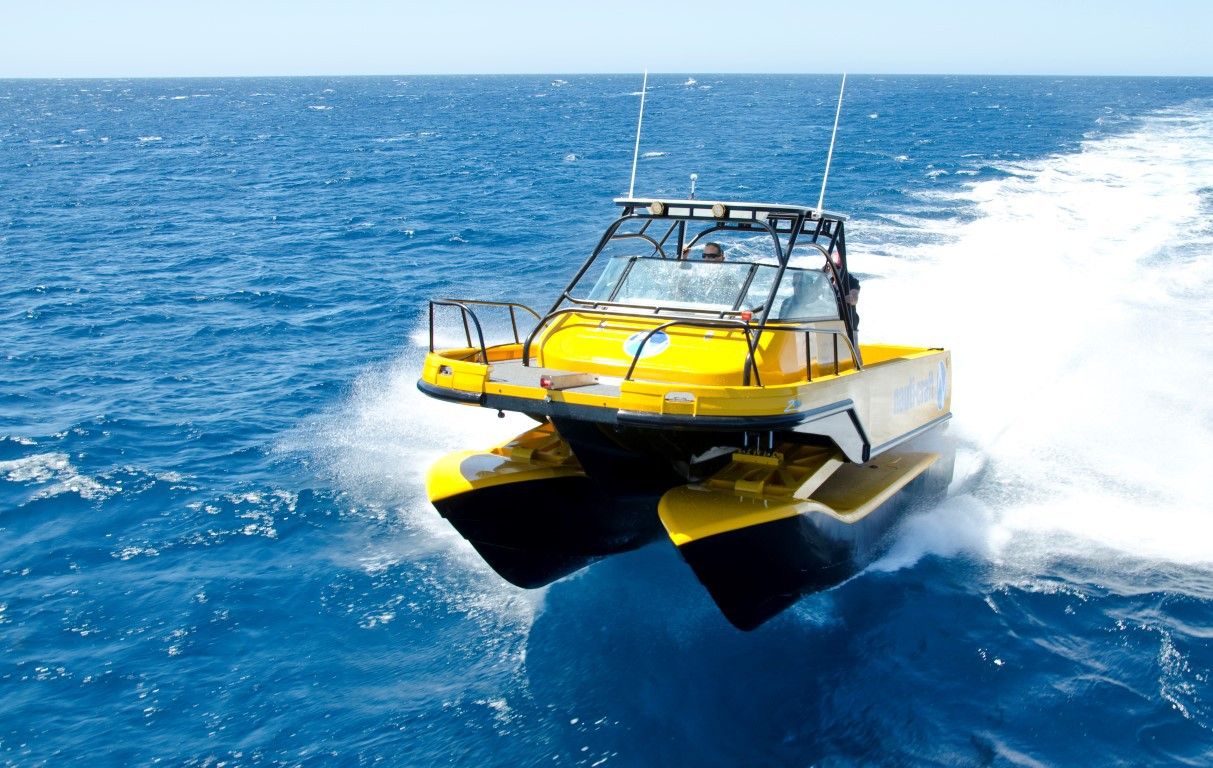 Nauti-Craft, an Australian company, has developed a boat with hydraulic suspension between the hull and the deck.
A traditional boat has the deck connected to the hull which means difficult times for the passengers in choppy waters. Nauti-craft wants to change this by using a hydraulic suspension system.
While land vehicles have used suspension to isolate the shocks and vibration of the road surface, boat users have always suffered from the harshness associated with the buffeting of even the most modest wave conditions.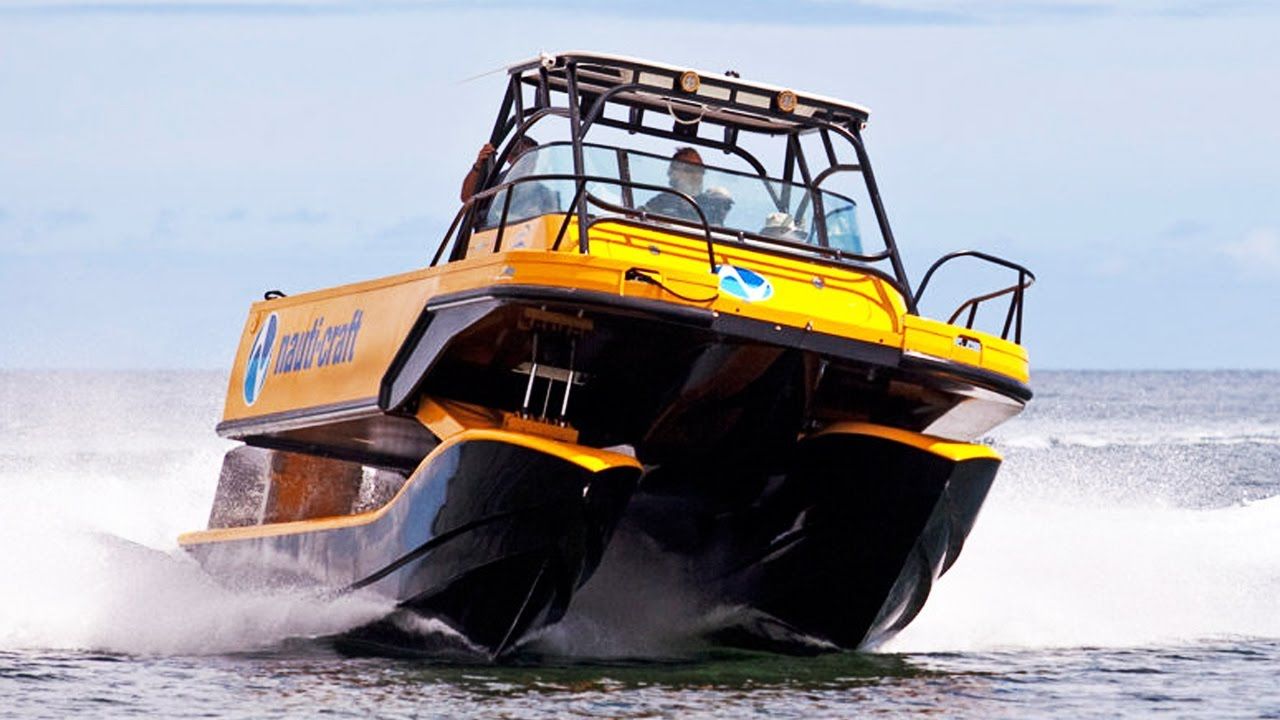 The creators of Nauti-Craft include the inventor/founder Chris Heyring and other core members of the team that developed the automotive suspension technology company Kinetic Pty Ltd. Suspension systems developed by Kinetic have been used by Mitsubishi Motors in the world's toughest off-road race, the Dakar and by Citroen's WRC team in the World Rally Championship.
A 8.5m Nauti-Craft prototype catamaran completed in 2013 has undergone extensive sea trials and tuning in the Australian waters. This prototype has been utilised as a demonstration vessel in Australia and the U.K. and continues to serve as an important platform for ongoing research and development.
The boat is not in production yet, only a few prototypes existing.
Head below for a video with the Nauti-Craft suspension boat: