It will be on display at Boot Dusseldorf 2017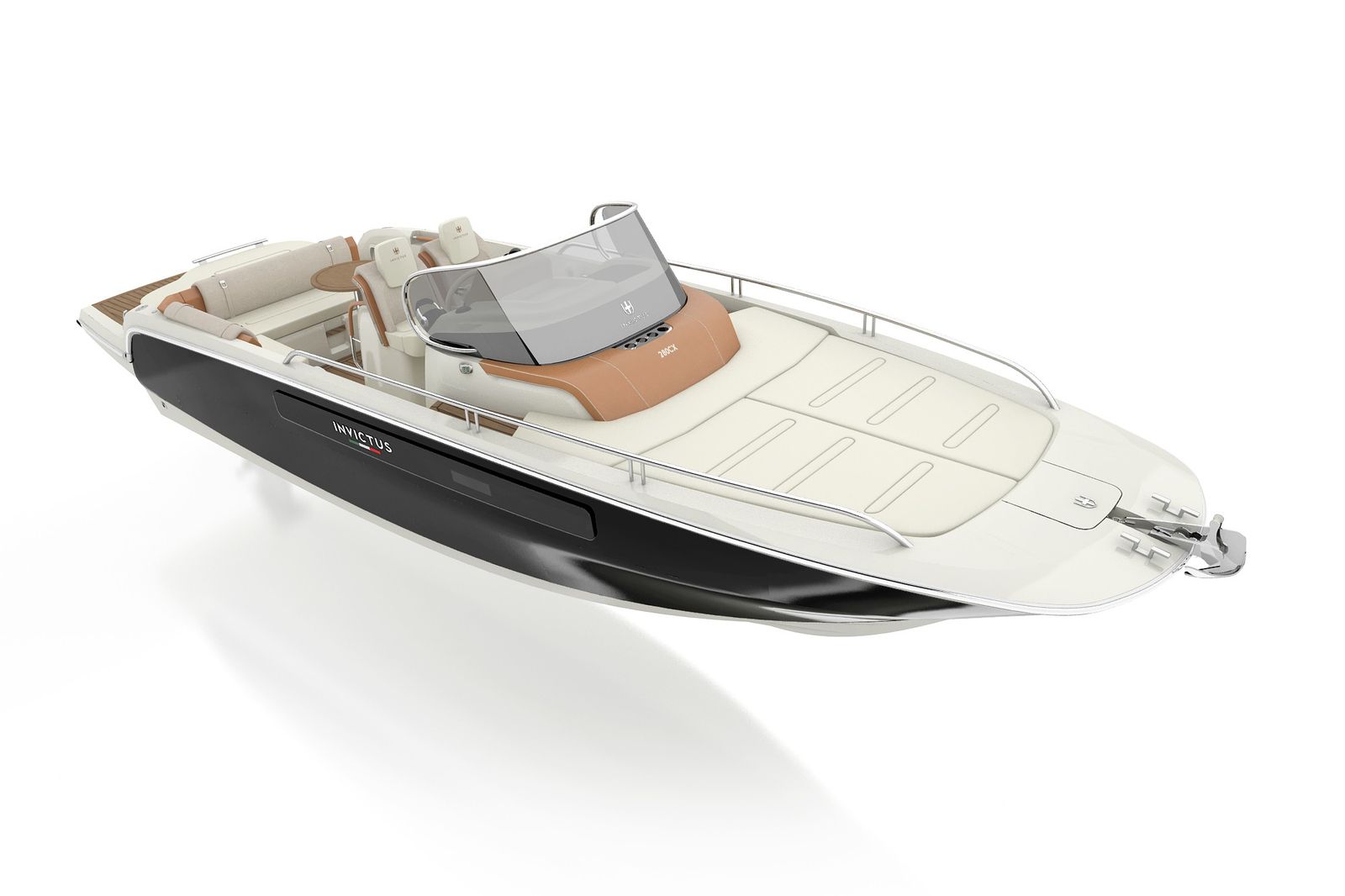 Invictus Yacht has announced the addition of the new CX series to their fleet of well known X-range yachts that already includes the sporting outboard FX series and the open inboard-outboard SX series.
The CX series has a hull shape derived from the X range plus a living area amidship featuring a complete cabin and separate bathroom.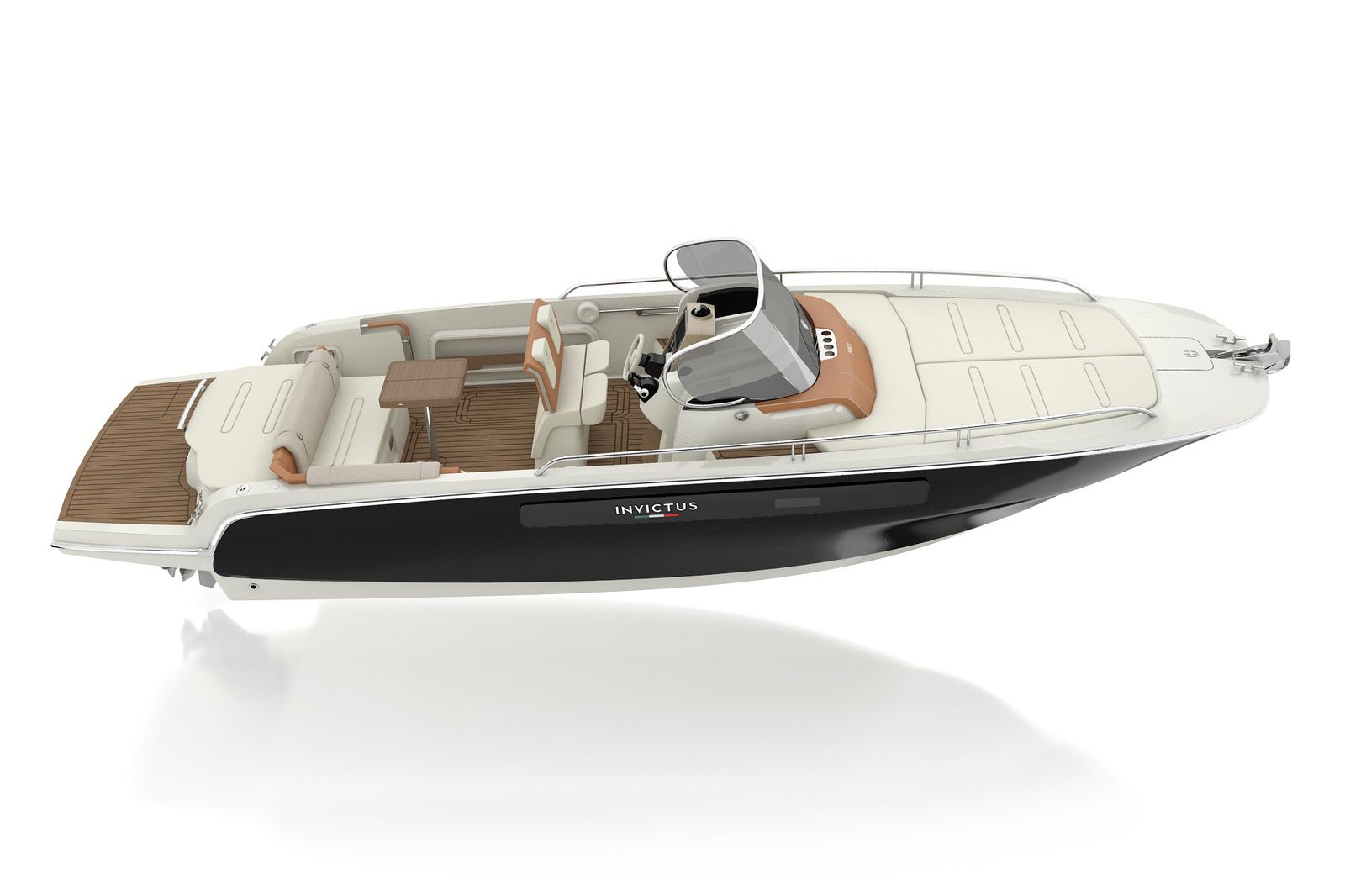 The 280CX will be the flagship of the series of power boats from the Italian builder. She will officially presented at the end of January at the Boot Dusseldorf Boat Show.
The 280CX will be the same size and weight as the her sister-ship the 280SX, and will feature the same performance. The steering console will also have the same characteristics, characterized by its vertical orientation allowing precise handling thanks to its correct ergonomic layout.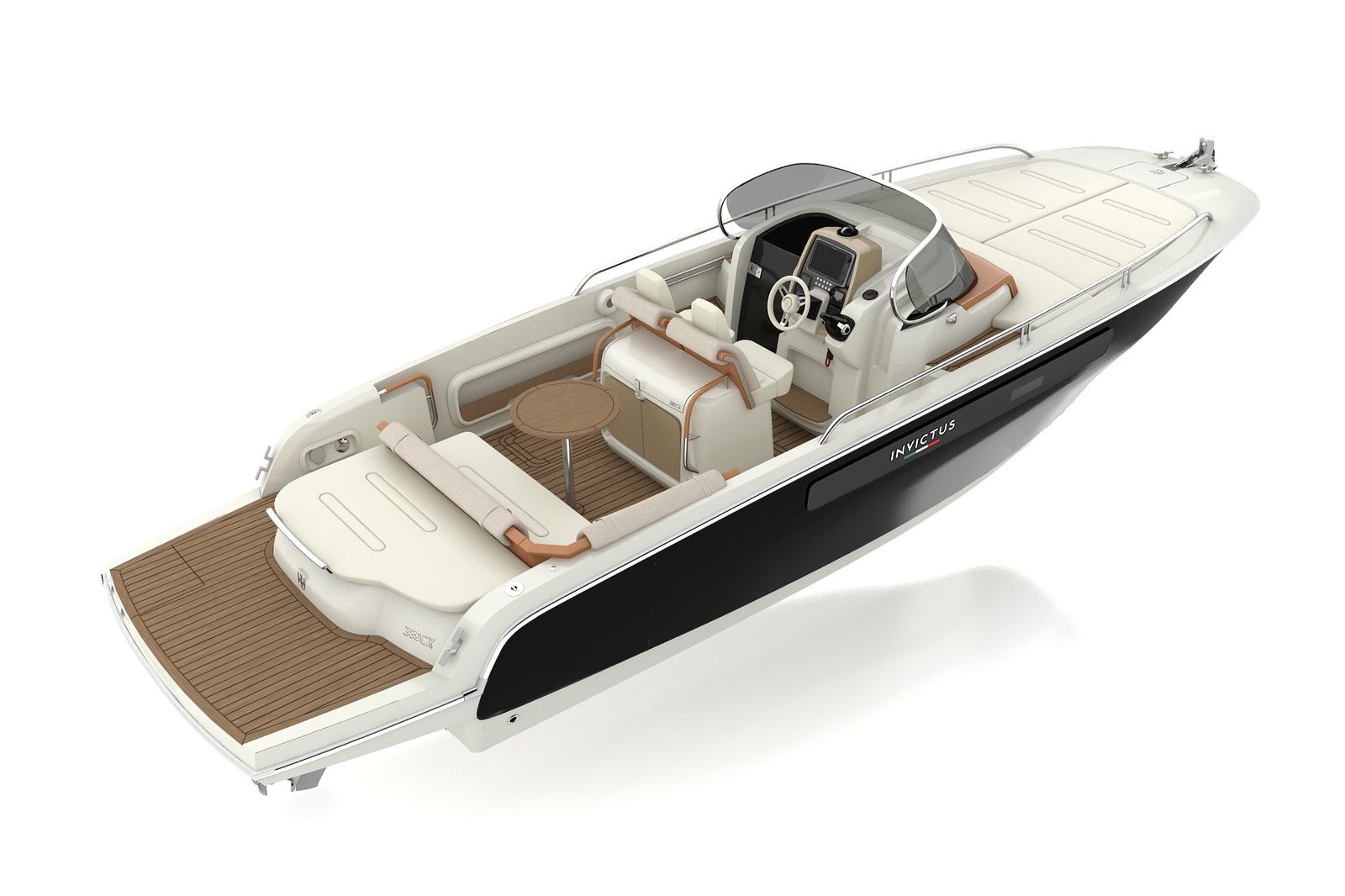 The stern will be dominated by the ample sunbathing area and by the L- shaped dinette with its central table. The heart of the living area will be amidships, with the stand-up driving seat that can easily be transformed into an integral part of the stern dinette area creating seating all around the table, especially for those who appreciate convivial living aboard. Protection from the sun during the hottest hours of the day is guaranteed by the retractable bimini-top which opens from its bow housing to cover the entire living area.