Long live the Queen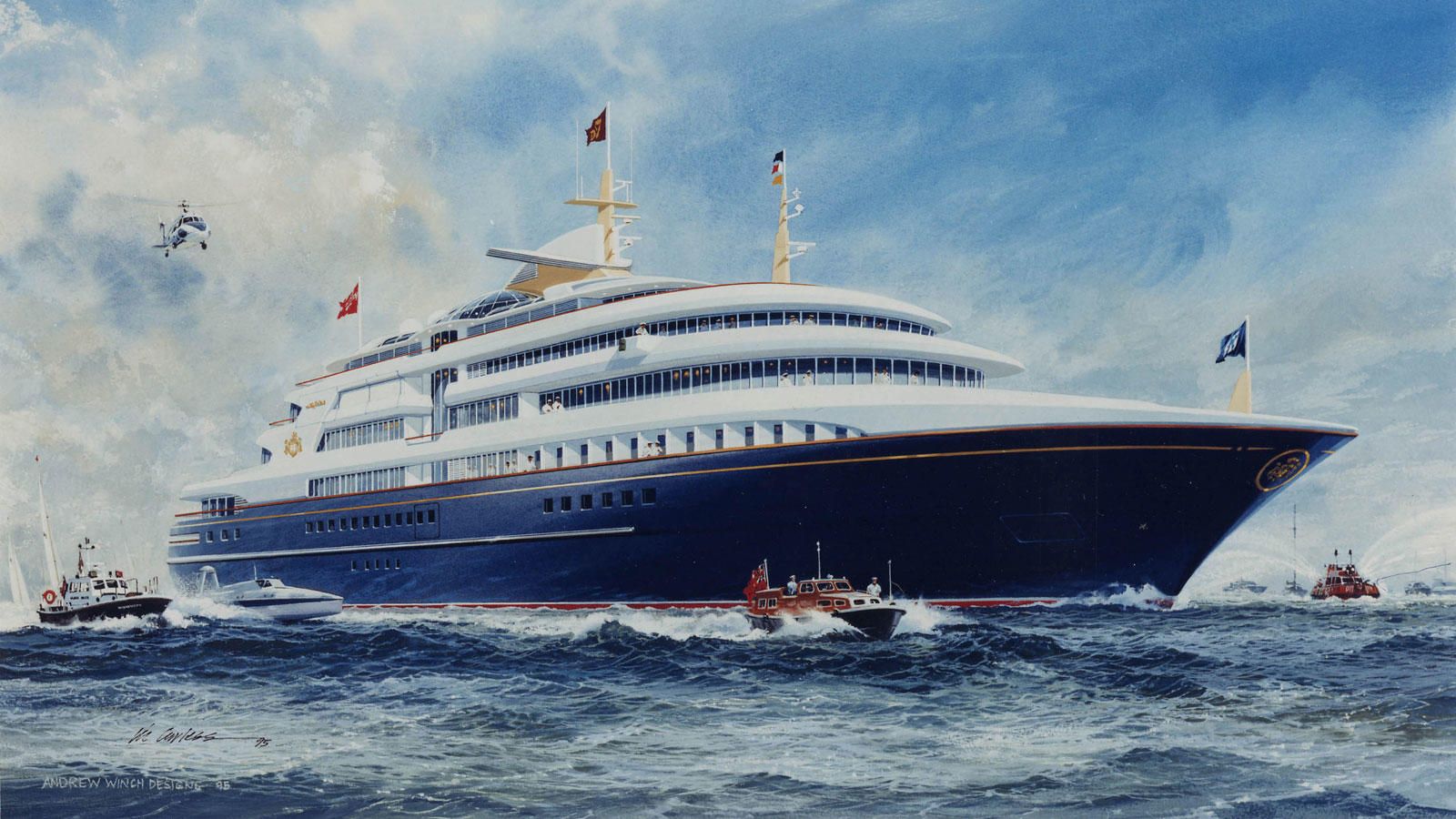 British architecture studio Winch Design has published a set of designs for a new yacht to succeed the Royal Yacht Britannia. Britannia was retired from service in 1997.
Britannia was launched from the John Brown & Company shipyard in Clydebank on 16 April, 1953. For over 44 years she served the Royal Family, travelling over one million miles to become the most famous ship in the world. To Her Majesty The Queen, Britannia proved to be the perfect Royal residence for glittering state visits, official receptions, Royal honeymoons and relaxing family holidays. For Great Britain, she was a majestic symbol of the Commonwealth and a proud ambassador.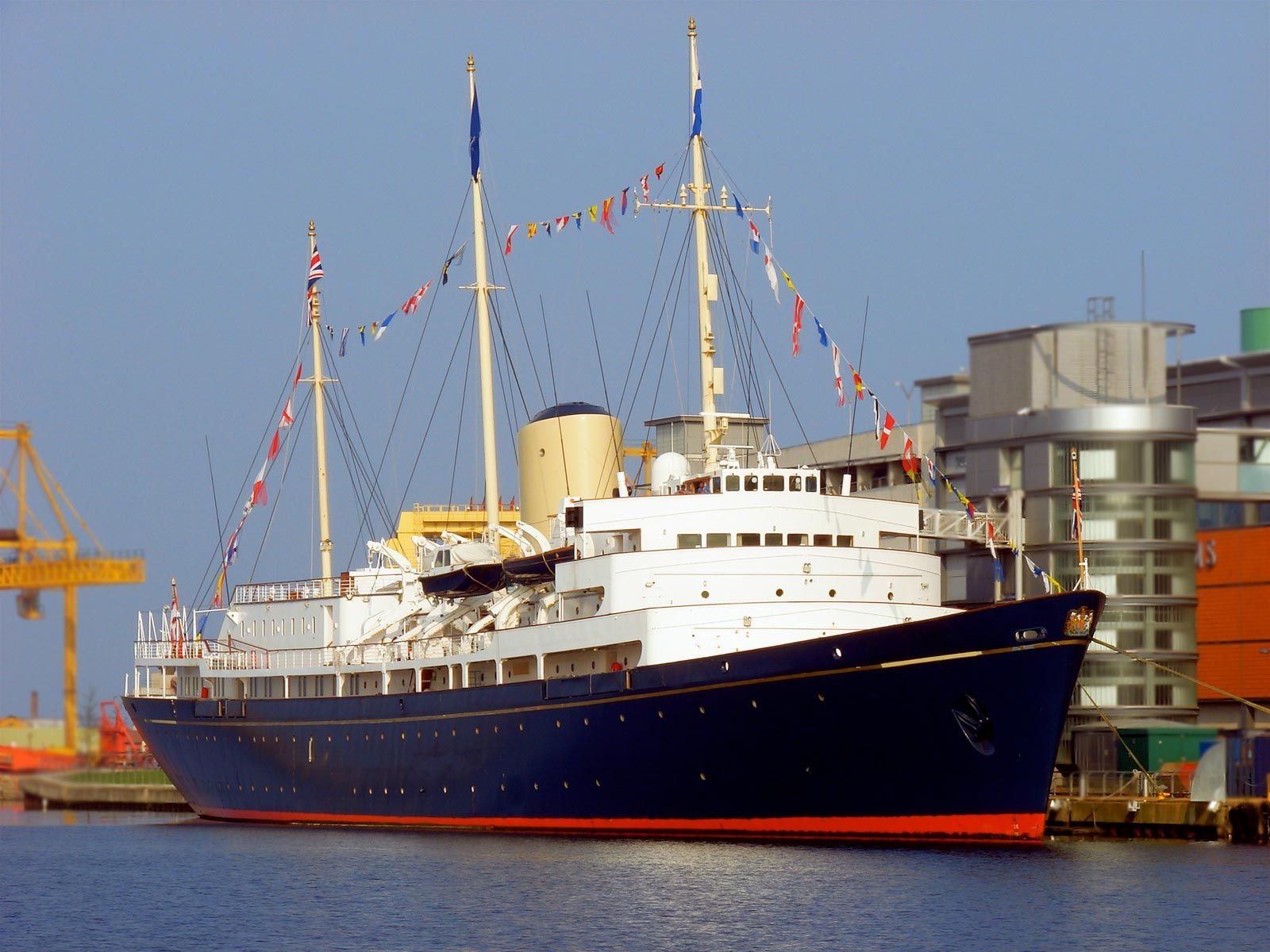 Britannia is 150m long is now docked at the Ocean Terminal, Leith, Edinburgh, Scotland. All the clocks on board are stopped at 3.01pm, marking the time the Queen disembarked the yacht after the decommissioning ceremony.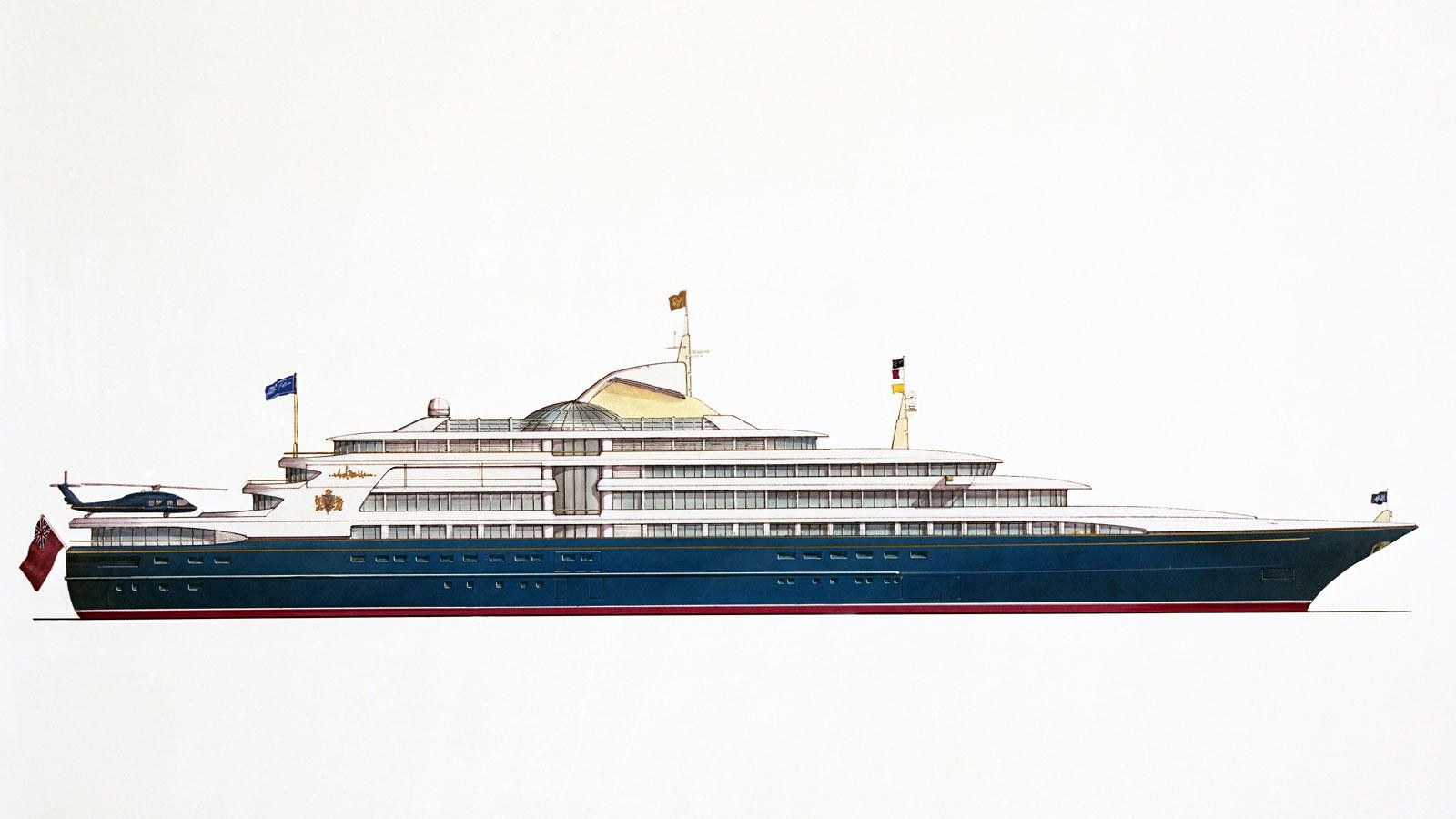 The designs for the new Britannia feature the traditional navy hull with a white superstructure and luxurious interiors. The aft deck will include a superyacht helipad. The Winch design studio estimates that a full modern version of the designs would cost £100 million to build.