The first Couach 4400 Fast Fly seen at sea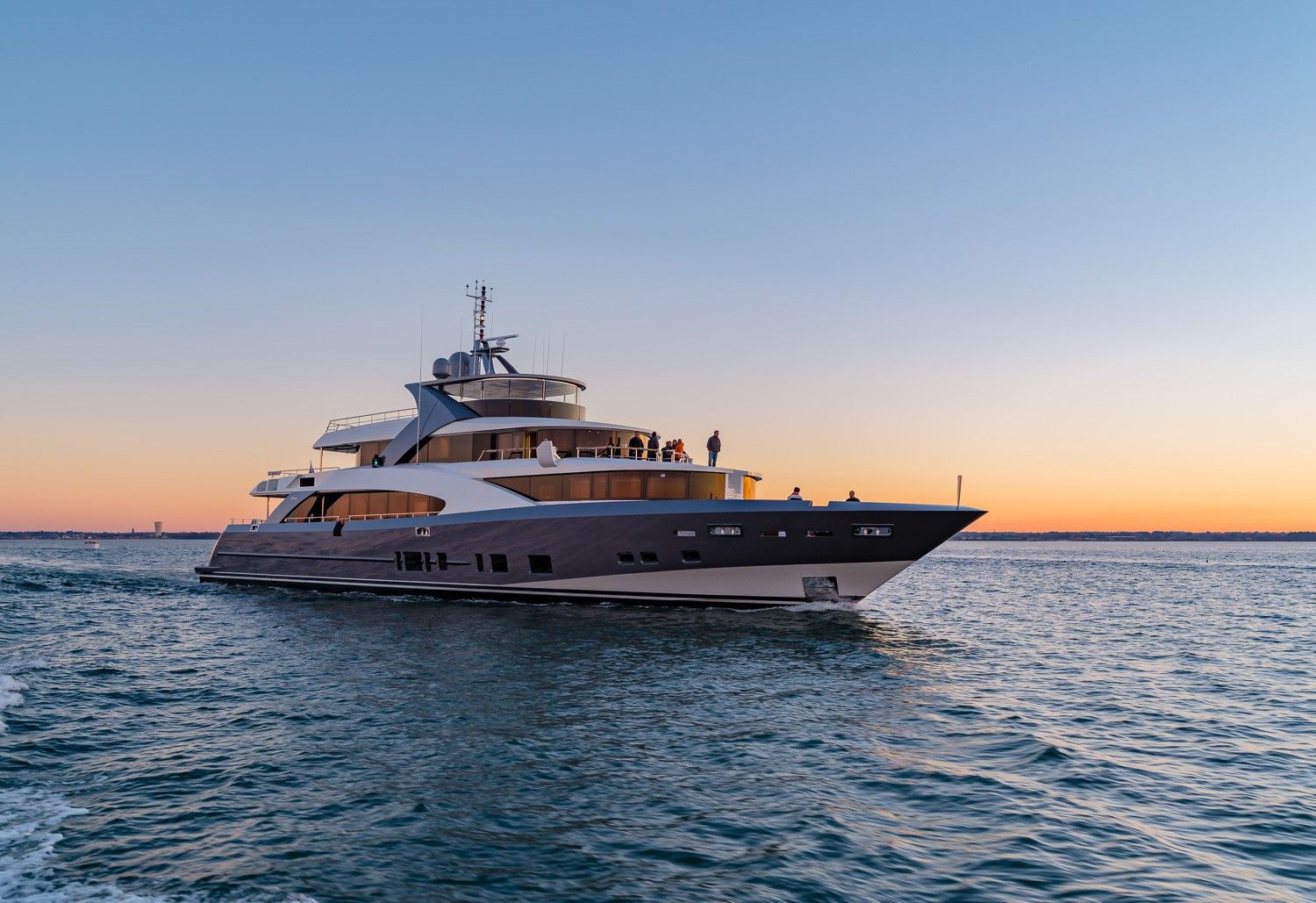 The newest launch by French yard Chantier Naval Couach is the 4400 Fast Fly.
It was launched in December last year, but now we can see the first at sea pictures with the French yacht. The 44m flybridge yacht is the largest vessel to date built by the French yard.
The yacht's interior features a combination of exceptional materials including bronze, oak, treated leathers, engraved glass, engraved marble, Dacryl with copper inlay, and metallic resin. Many decorative elements were created specifically for the yacht, hand in hand with the client and the captain.
She can accommodate ten guests and a crew of seven. Power is provided by two MTU 16V 4000M93 diesel engines.
Photo credit: Nicolas Claris