What is this?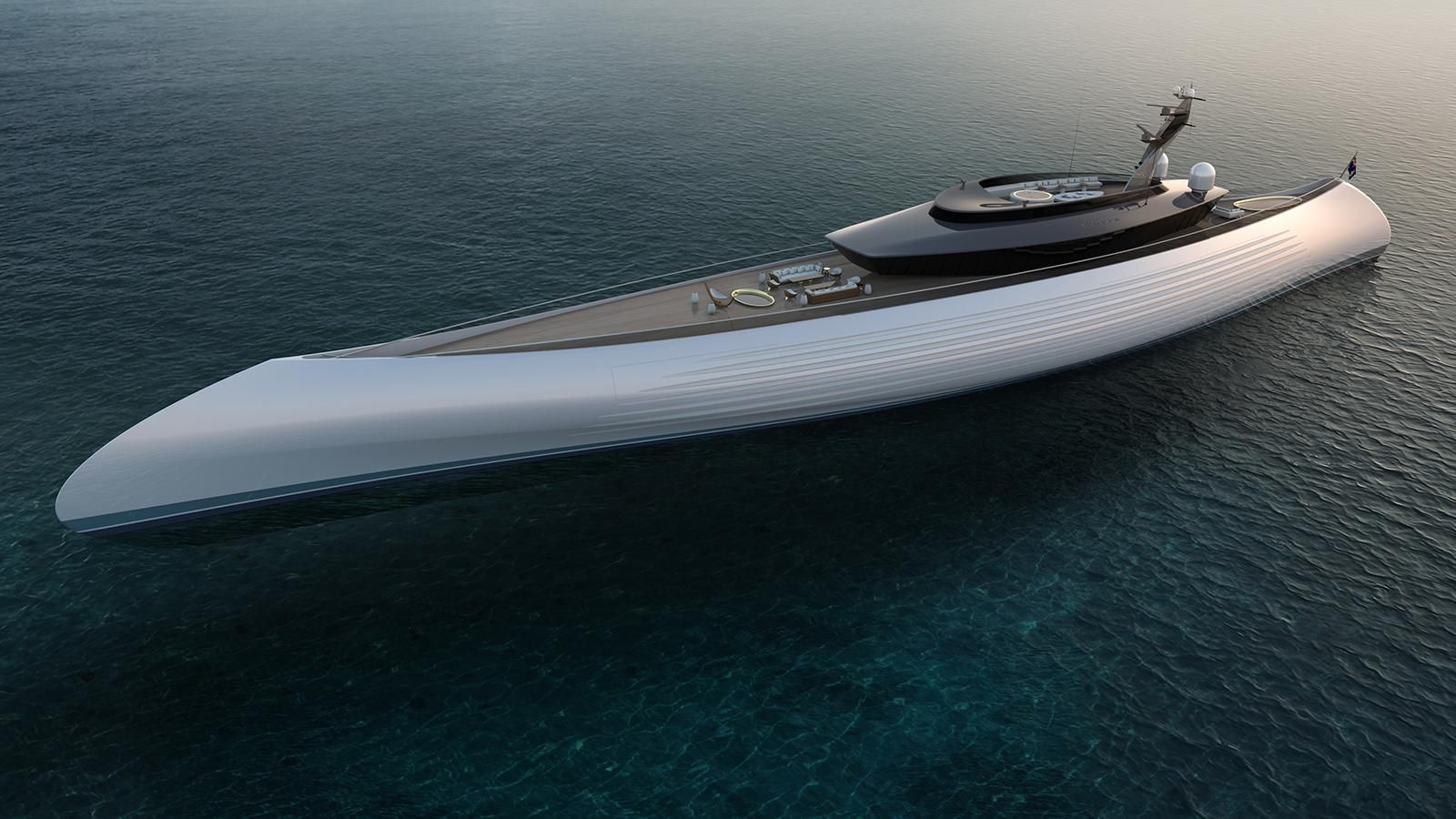 Dutch yard Oceanco teamed up with Lobanov Design Studio for the impressive Tuhura superyacht concept.
The concept was revealed at the 2018 Dubai International Boat Show. With impressive lines inspired by Polynesian canoes and Maori explorers, superyacht Tuhura was created by Igor Lobanov, with interiors by Achille Salvagni and hybrid propulsion systems developed in collaboration with BMT Nigel Gee Naval Architects.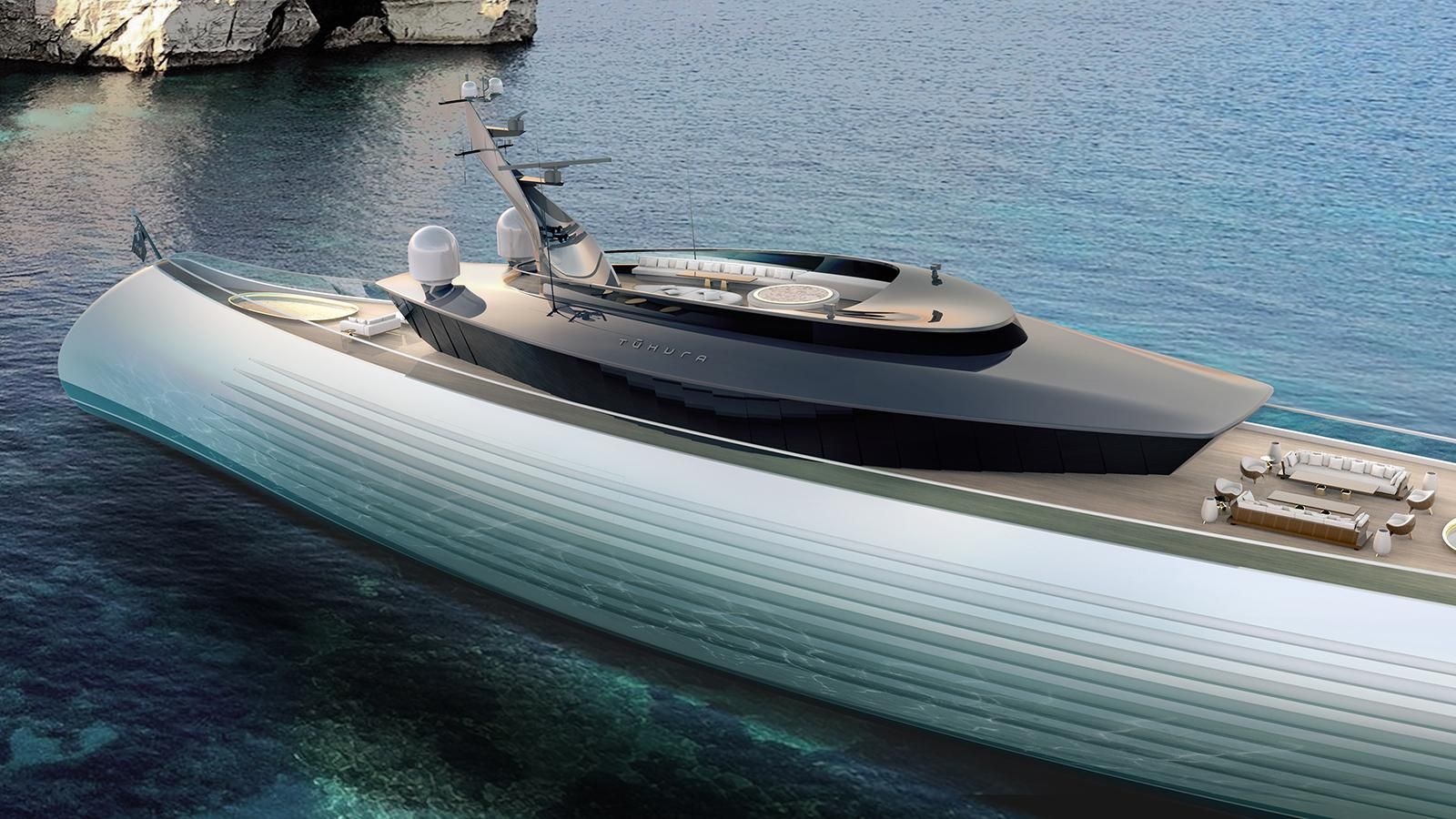 "Tuhura is a simple idea," explains designer Igor Lobanov. "The thought was to take a natural shape similar to those seen in the earliest canoe-type craft and augment it on a larger scale, using modern technology."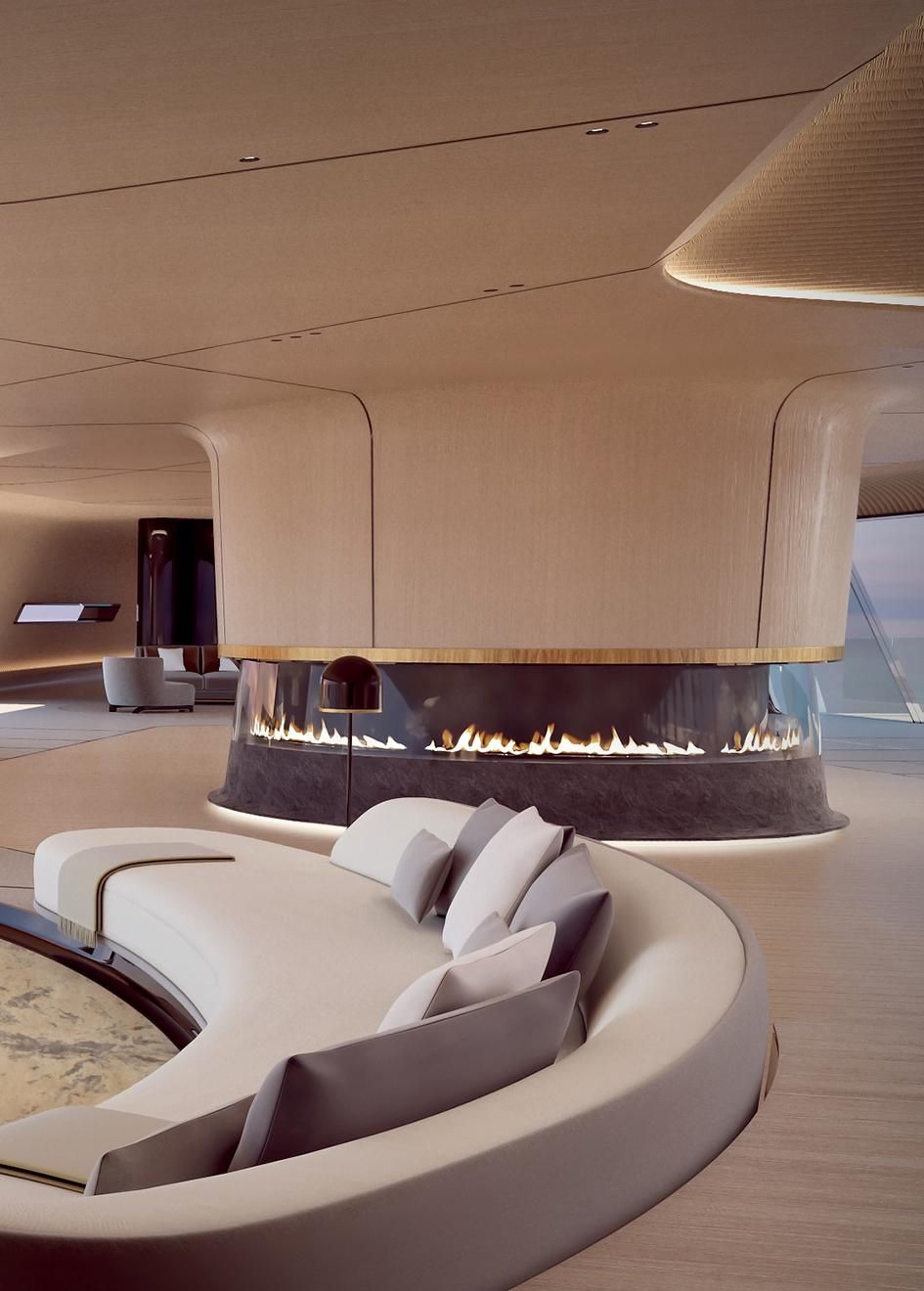 Oceanco says this concept can be adapted to suit any length from 80 to 120m.
The interiors are as impressive as the exterior shape. They feature influence from the Pacific Islands and East Asia that translate into humble elegance and sensuality. There's even a central fireplace in the skylounge area.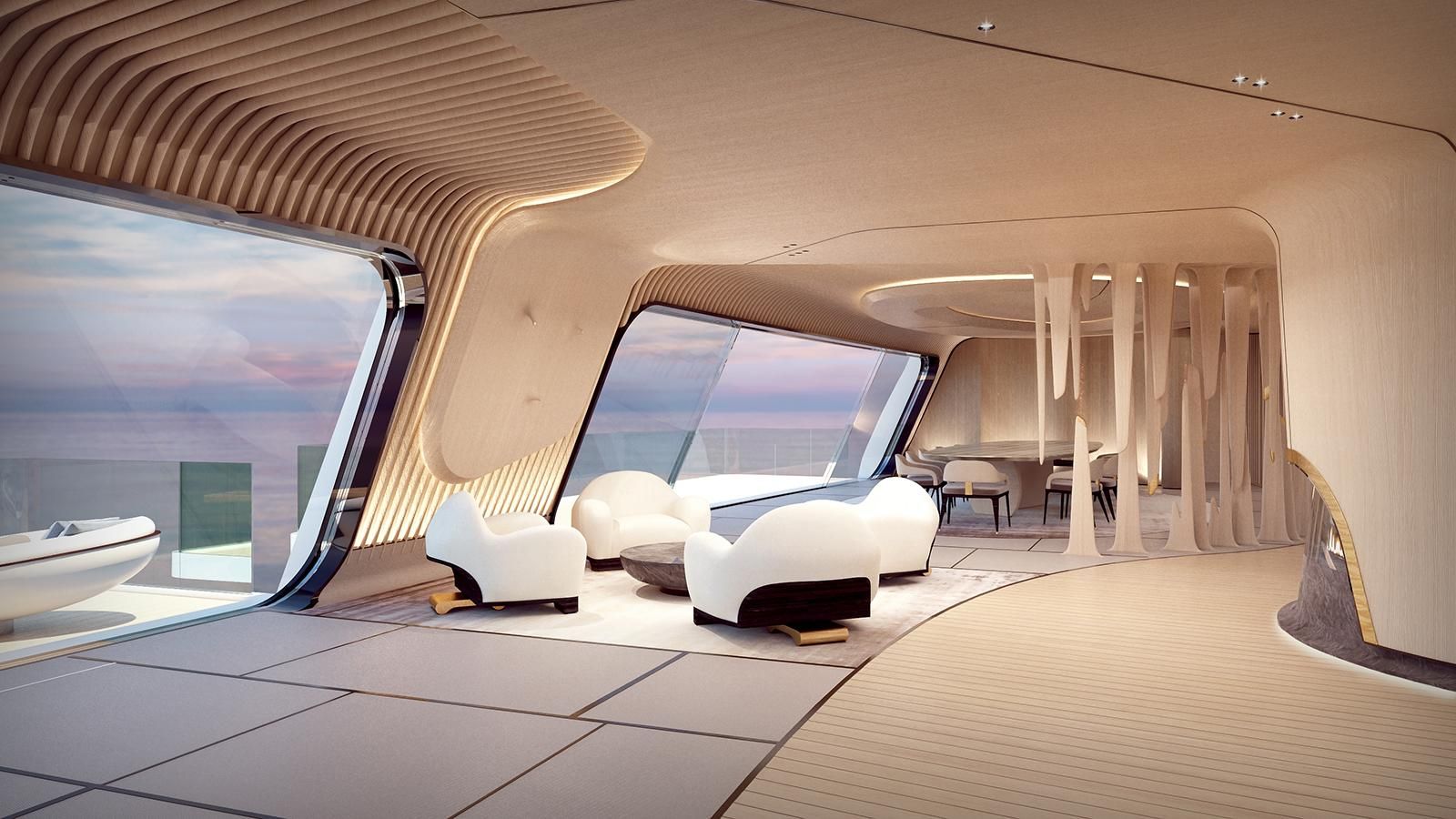 Power is sourced from a hybrid system, together with contra-rotating Azipod system from ABB for a top speed of 18 knots.
TUHURA from BuiltbyOceanco on Vimeo.