The Italian shipyard Baglietto has launched Pachamama, a superyacht for the family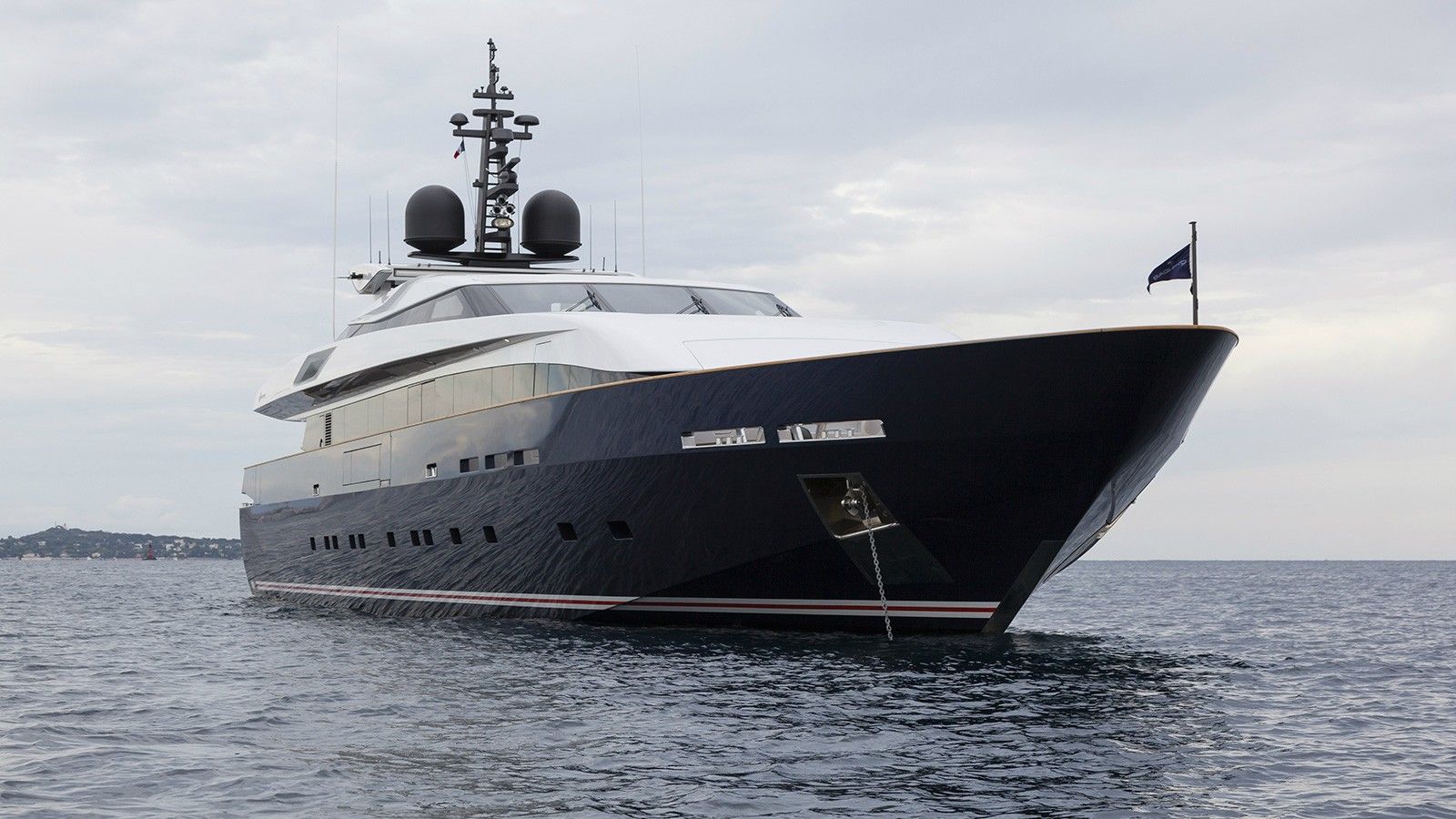 The Italian shipyard Baglietto has launched Pachamama, a superyacht for the family. Usually, familial is not the adjective used to describe a yacht. But the Italians from Baglietto think that it is possible to create a kids-friendly superyacht but with serious style and speed.
Enter Pachamama, a 43.65-meter vessel built for speed and family. The owner of Pachamama says he wanted an express boat because he prefers to cruise with a speed at least 26-27 knots. He approached the Italian builder Baglietto, specialized in fast aluminum yachts. The owner is also the proud father of a 12-year-old and a nine-year-old. He also likes to cook and entertain his friends.
To find the perfect balance between family life and a fast yacht, Baglietto hired Francesco Paszkowski, a naval architect who has been designing boats for the Italian shipyard since the nineties. The result is an impressive sporty boat with lines that remind of a military vessel.
"It combines the past with new elements such as the shape of the superstructure and the black side windows running from the stern to the bow," says Paszkowski. "Both were reinterpreted according to the contemporary design trends and requirements."
The interior design has been kept simple and cozy. The main saloon is a brad space, well-lit due to its large windows. The materials used across the boat are just a few: teak, limestone silk, and dark brown leather.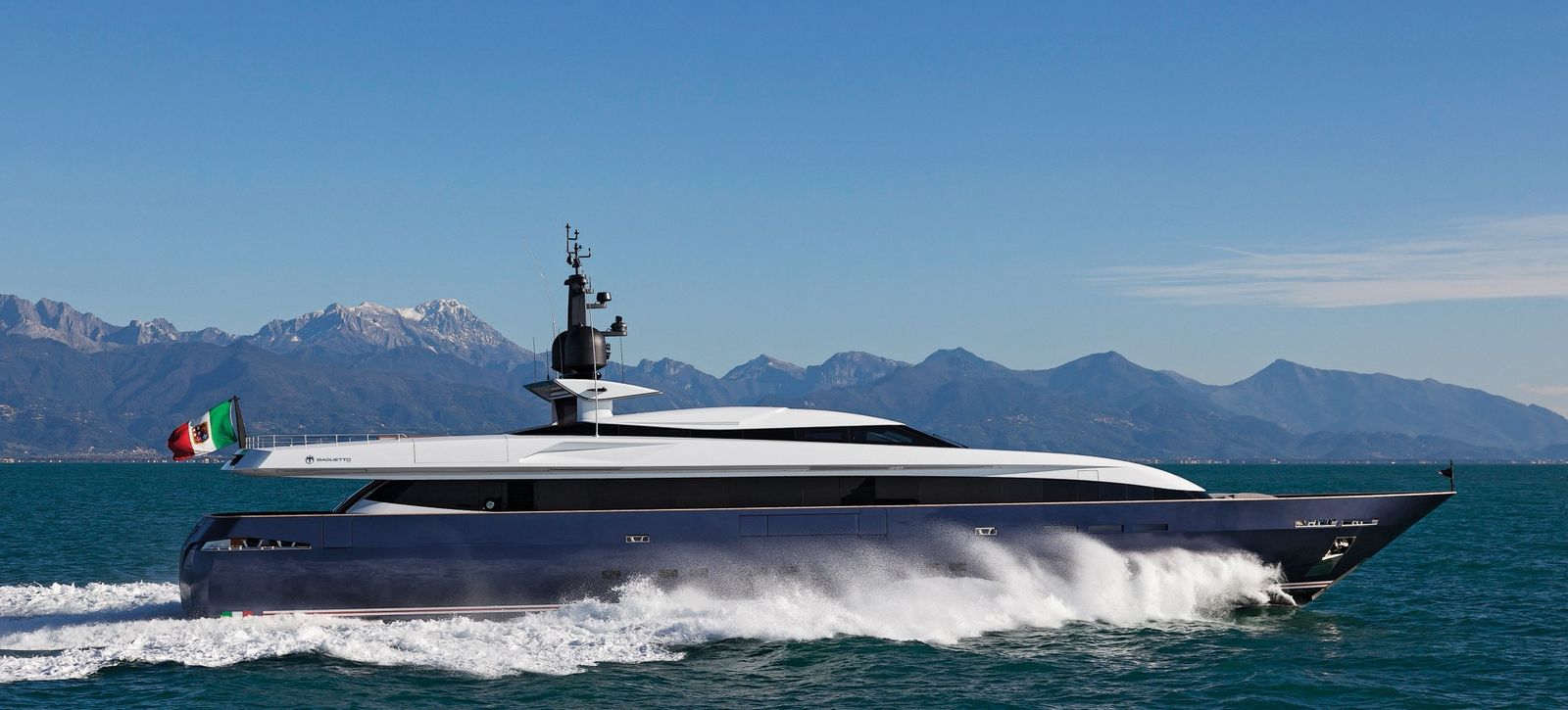 One of the special features of this vessel is the outdoor space on the upper deck. The massive bridge deck has a cozy, private atmosphere, and it feels like an outdoor saloon.
The 43 meter yacht can hit 33 knots, the power source being two MTU engines. Stabilization is also very important; the boat uses four ABT Trac stabilizers.