82m futuristic concept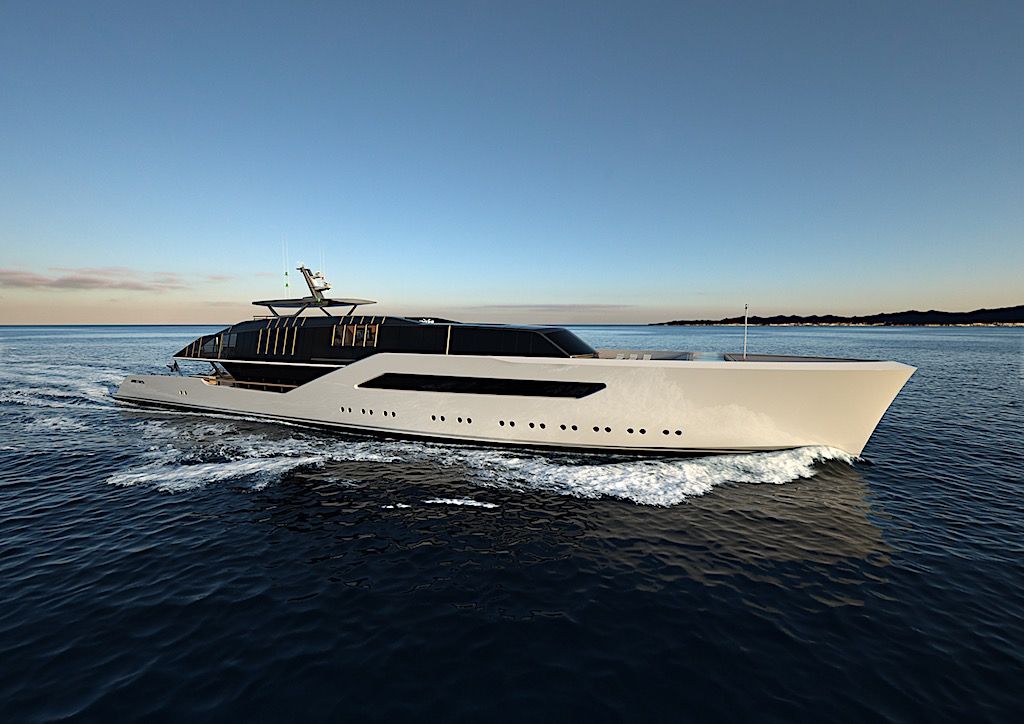 Italian designer Luca Vallebona has presented a futuristic 82m concept named Pentagramma.
The concept yacht makes extensive use of glass, moving roof panels and large exterior decks. Pentagramma is a yacht that blurs the line between indoor and outdoor living.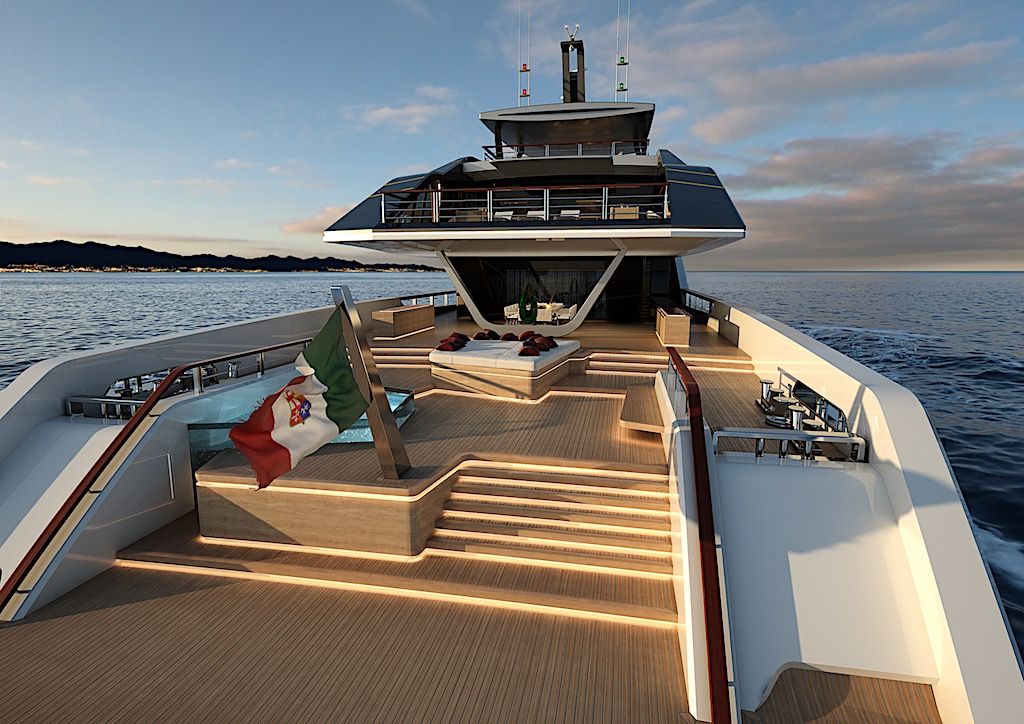 Pentagramma has a white hull that is contrasted by the dark, glass covered superstructure.
Luca Vallebona is the designer of the 41.4m M/Y Serenity launched by Mondomarine in 2015.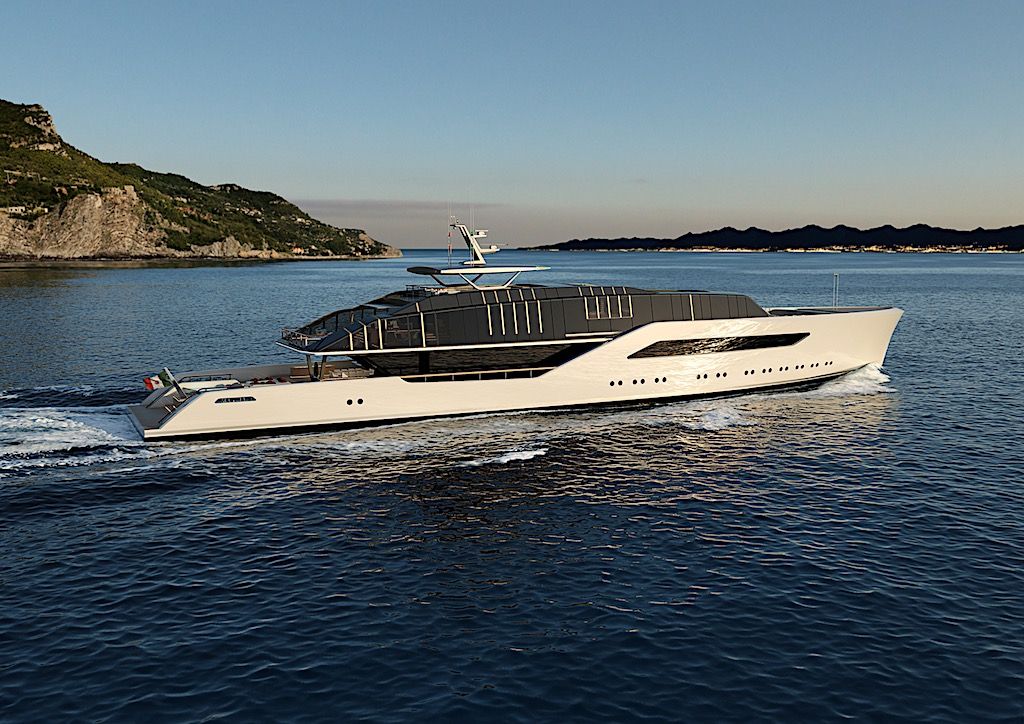 "I wanted to be very simple, and create a hull with a glassed volume on top of it, avoiding terraces, repeating elements and fashion lines," explains Luca Vallebona. "The hull has a calm bow (not too slanted nor too vertical) a very simple and classic window in the full beam area, in some way, i wanted to leave the designer in a corner and let the spaces and volumes to lead the project."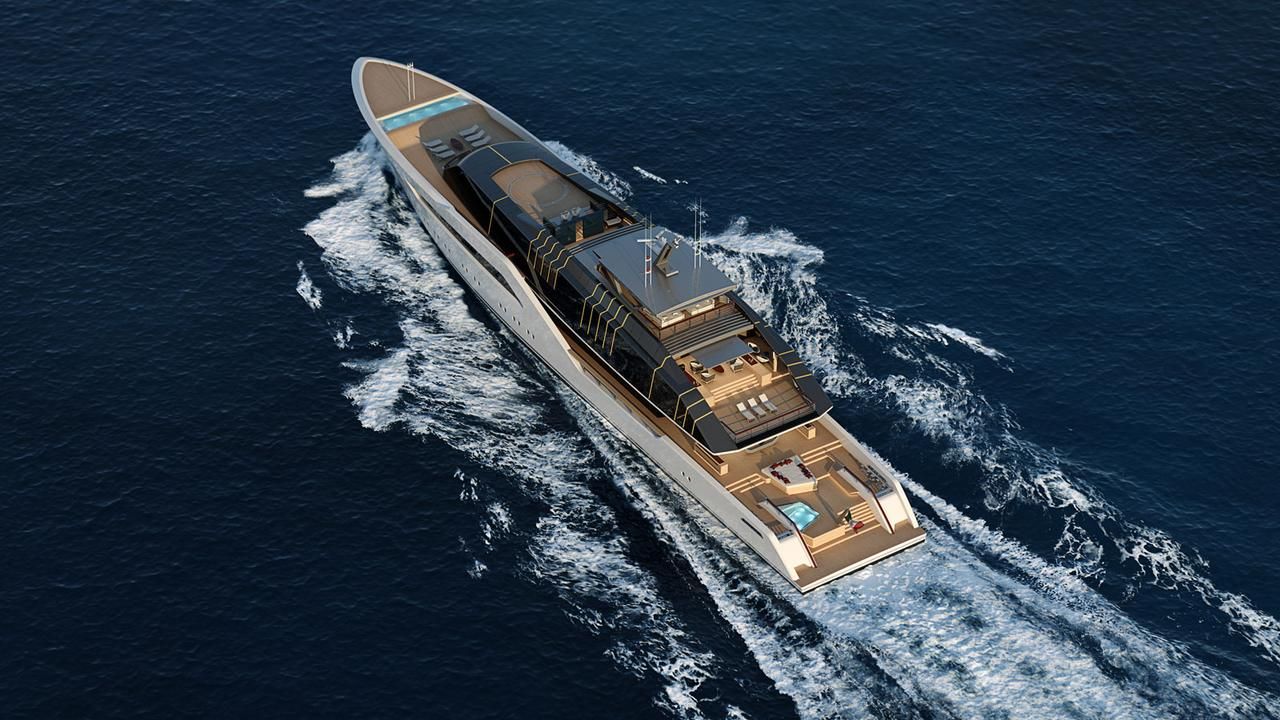 The Pentagramma concept could use diesel electric propulsion.