Pre-sale reservations are now available for the Manta5 hydrofoiling bike
Start saving
The Manta5 hydrofoiling e-bike from New Zeeland is now available for pre-sale registrations.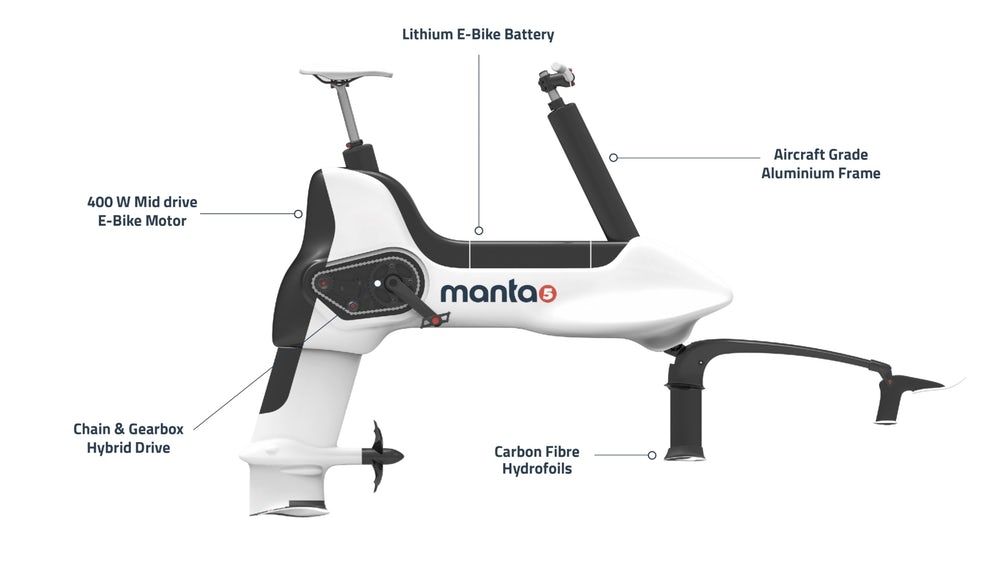 The Manta5 is a cool electric bike that allows you to pedal over water. It was first unveiled last year and uses an aircraft-grade aluminum frame with carbon fiber foils and propeller. It weighs 22 kg (48 lbs) so it's light enough to carry it from the car to nearest lake.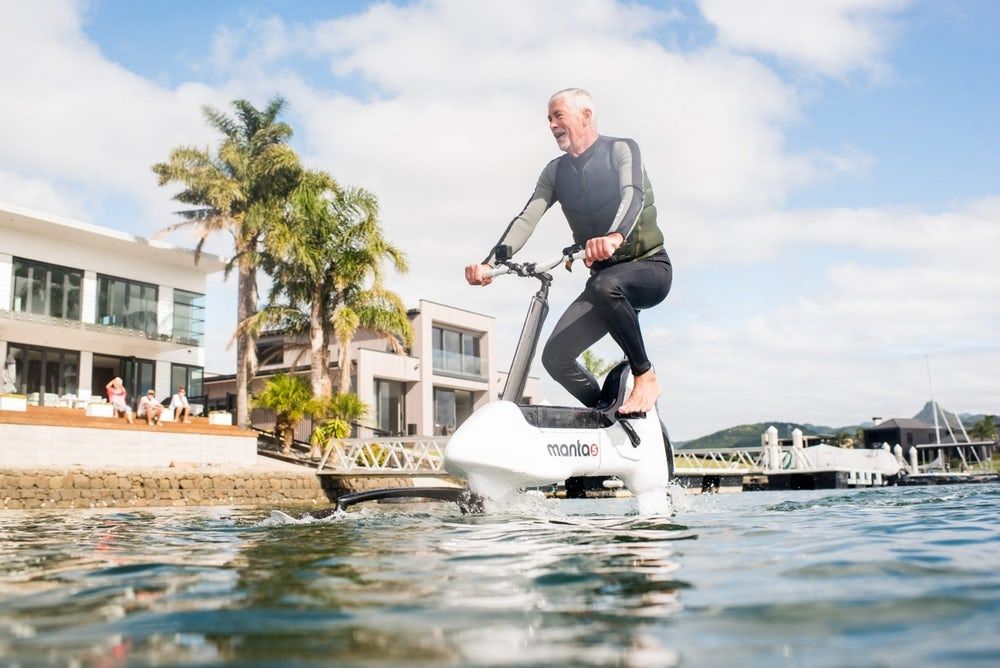 When put together, the bike floats and you can start having fun. Pedaling is assisted by a 400 watts electric motor so you can cruise on foils at speeds of 10-14 km/h (8 mph). A single charge of the battery pack offers an hour of water fun.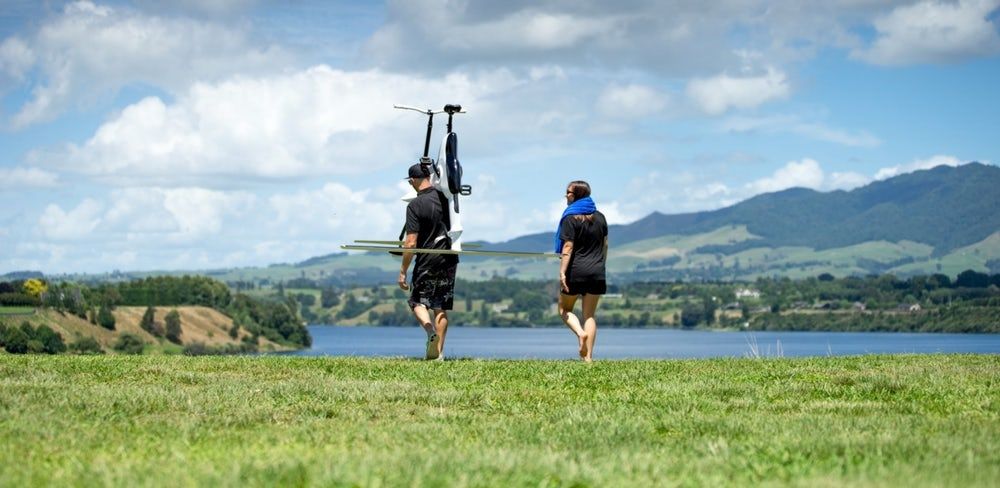 The price is not yet available, but the first units will be delivered in early 2019.