It will be built by Fincantieri shipyard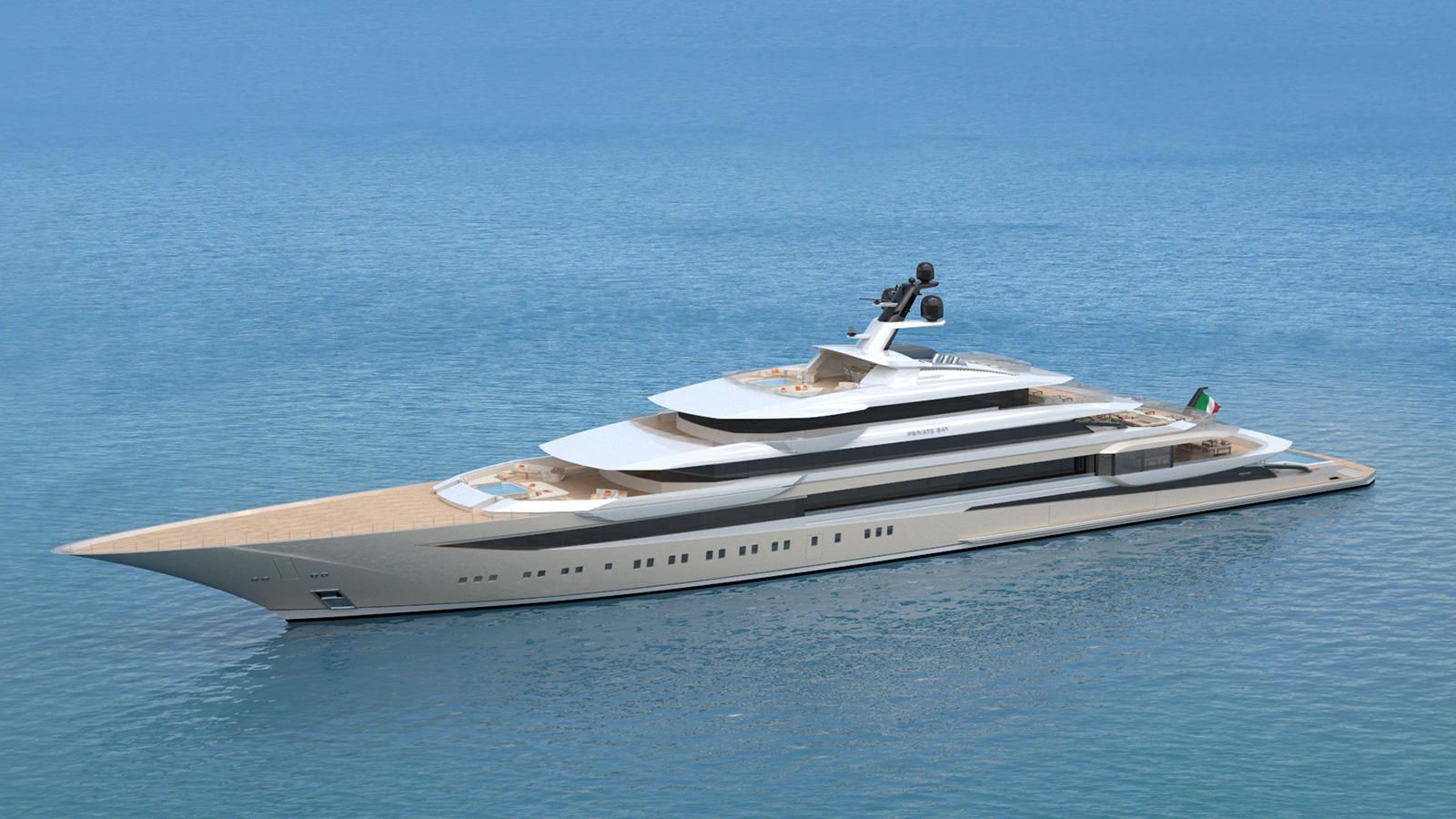 Designer Horacio Bozzo has announced a new superyacht concept: a 123 m Fincantieri yacht named Private Bay. The new concept was unveiled at Ford Lauderdale International Boat Show 2016.
The first renderings show an impressive vessel with a traditional bow and plentiful exterior relaxation places. Back aft, the open beach club includes a large lounge area, alfresco cinema, and a large sea level pool with bar.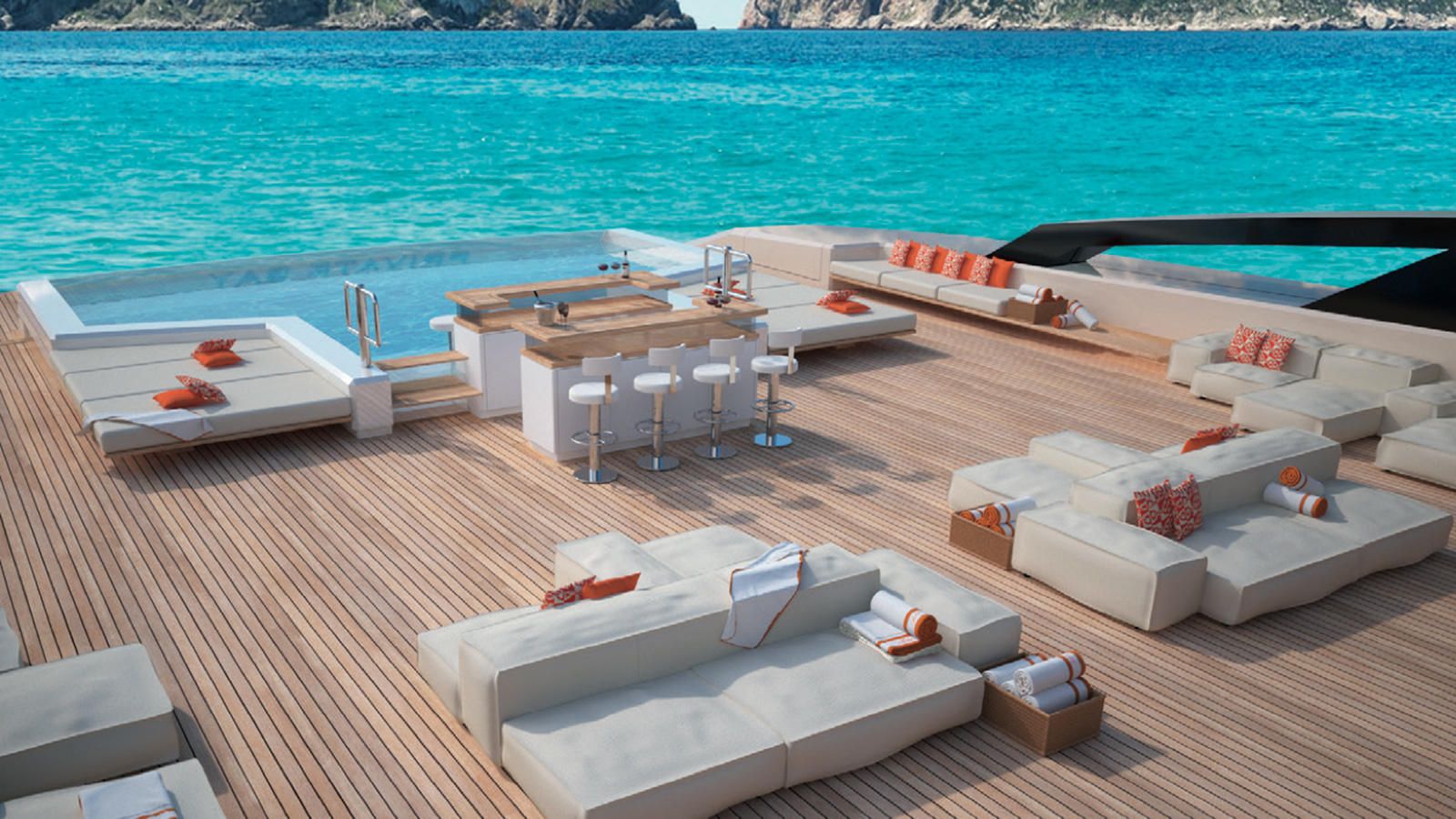 "The exterior design is characterised by surfaces that intersect creating light reflections with terraces and balconies overlooking the sea. The flair of the bow adds class and the leaning mast gives a sporty accent for a yacht with a contemporary elegance", said Horacio Bozzo.
The superyacht will have six decks and room to host 18 guests and a crew of 31. A side-loading garage will allow Private Bay to carry an 8 m RIB, a large tender, an 11 limousine and four Jet Skis.
For power, the large superyacht will rely on a pair of 4,613 hp diesel engines. Top speed is expected to reach 18.5 knots and she will be able to have a cruising range of 5,500 nautical miles while cruising at 13 knots.