Imagined by YXXI Yacht Design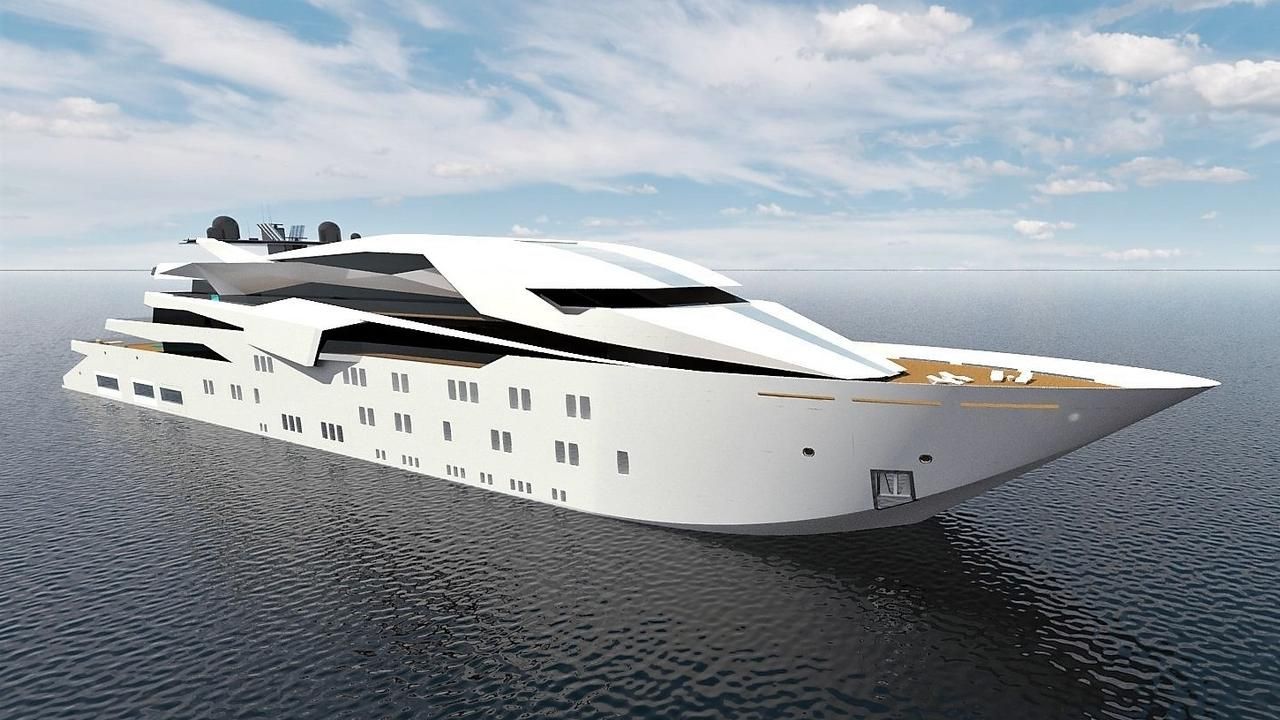 French styling studio YXXI Yacht Design has revealed its latest concept named Project #4.
With influences drawn from the aerospace and car design, this megayacht concept has a lot of unique features like electrochromatic windows that can be tinted at the touch of a button.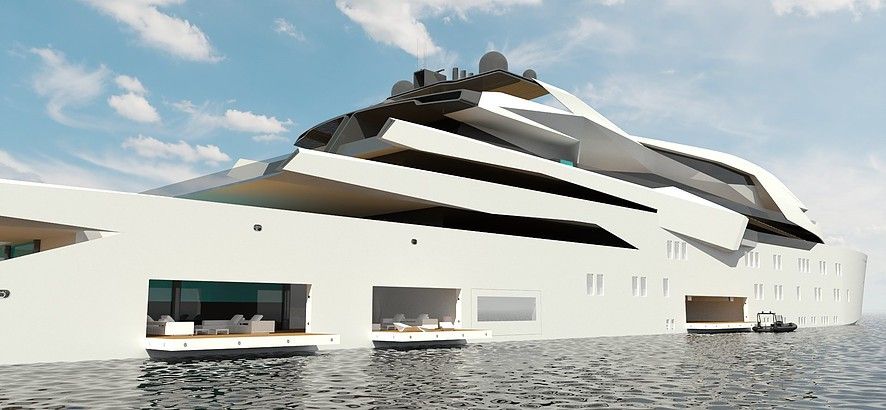 The 127m Project #4 yacht concept is designed with an active owner in mind. The sundeck can be converted into a sports court. The guests can enjoy a game of tennis or can engage into playing basketball, football or golf. Also, the walkaround bridge can be used as a 200m running track.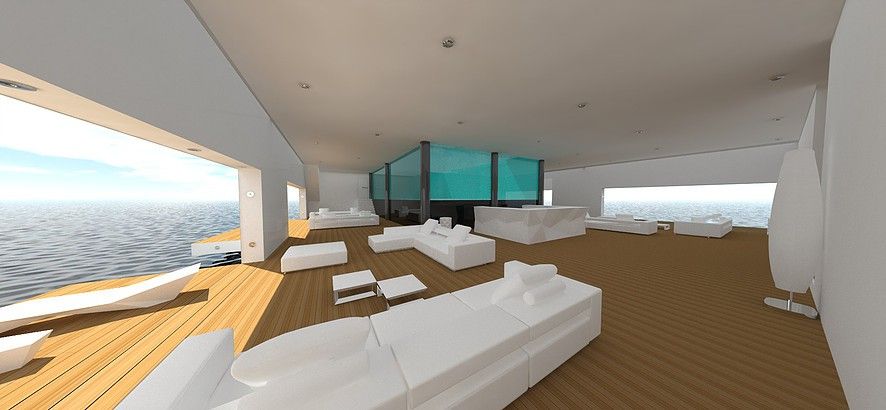 On the aft deck there is a 12m swimming pool with glass sidewalls that allows the natural light to flow into the beach club below.
Project #4 megayacht offers accommodation to 30 guests in 15 staterooms. The owner's suite is located on the upper deck and has it own private spa and terrace.
Other features include a movie theatre and a helipad on the foredeck.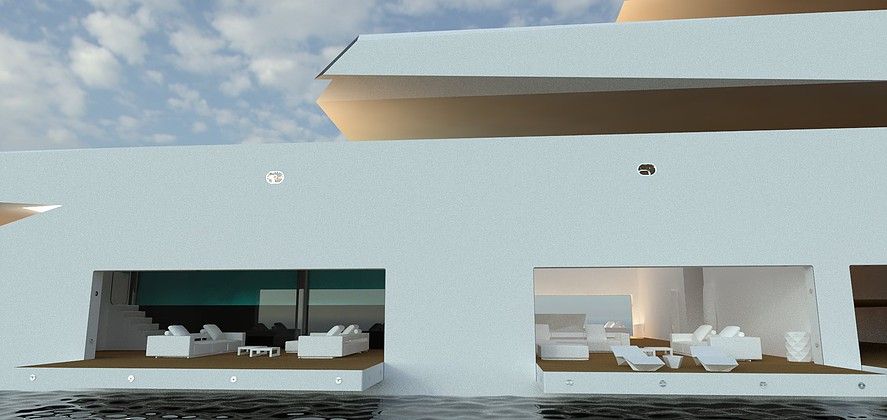 For the yacht propulsion, YXXI imagined two different solutions, each of them with two in-line propellers and a battery bank supplied by autonomous generators.