Sailing superyacht with four masts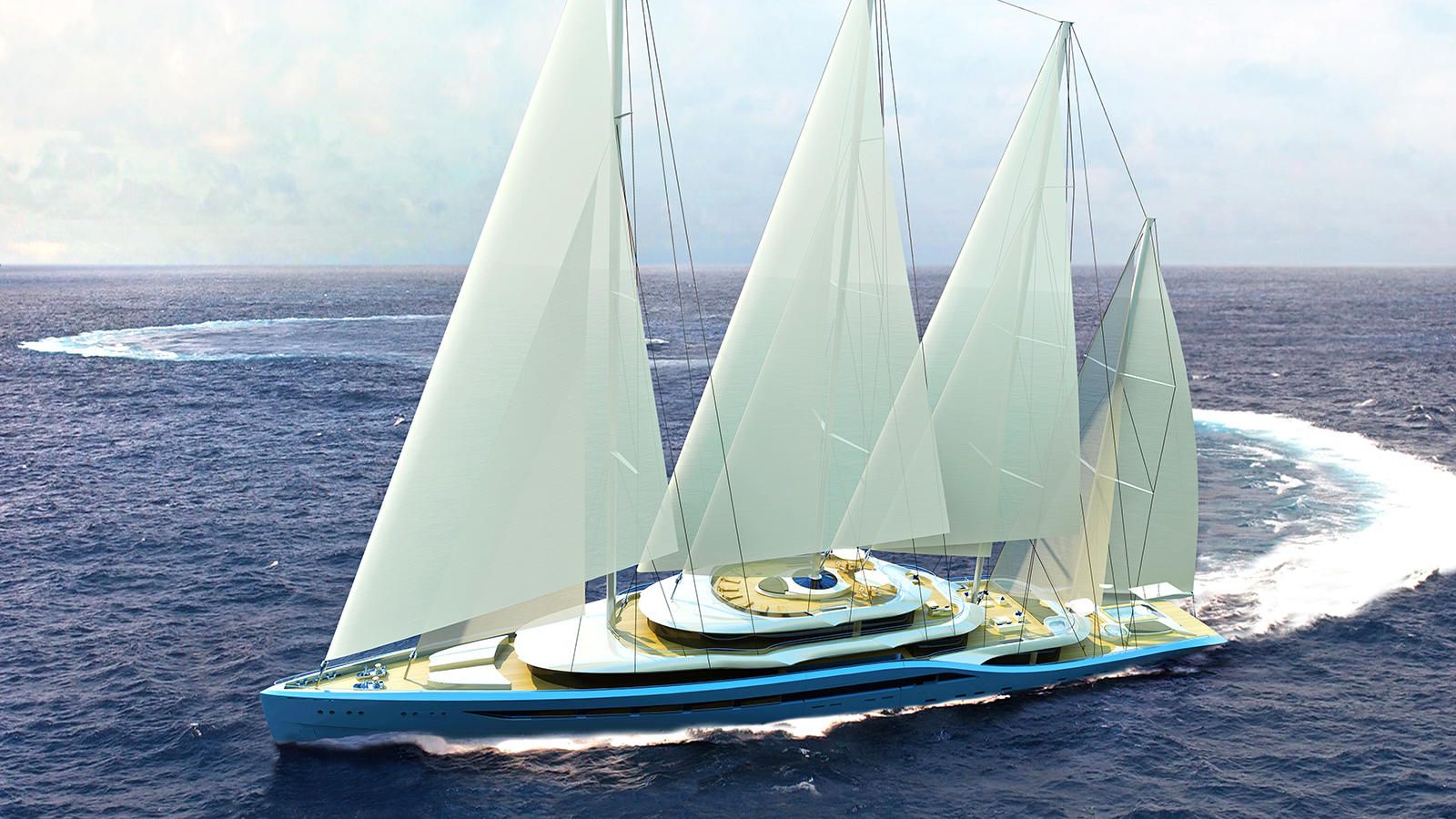 Project Atlas is the work of British design studios Laurent Gilles Naval Architects and H2 Yacht Design.
This 110m four-masted motor-sailer will become one of largest sailing yachts in the world if built. She will have five decks and a lot of deck space for al fresco relaxation.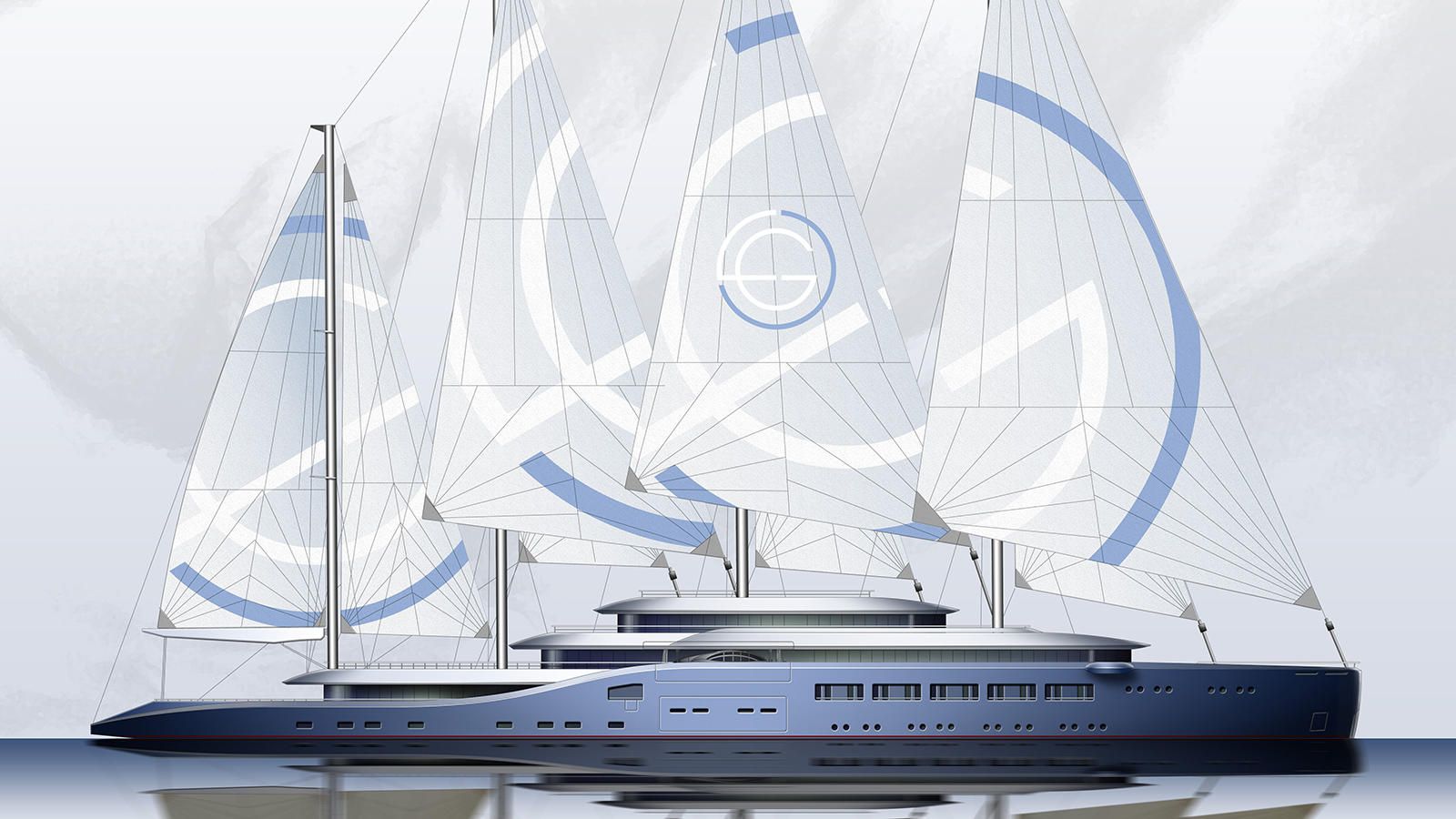 A central superyacht staircase, several Jacuzzis and an infinity pool are spread across the decks.
Besides the sails, power will be provided by a diesel-electric propulsion system. In the right wind conditions, the sail plan will provide important fuel savings. No additional figures have been yet released.