Designed by Hot Lab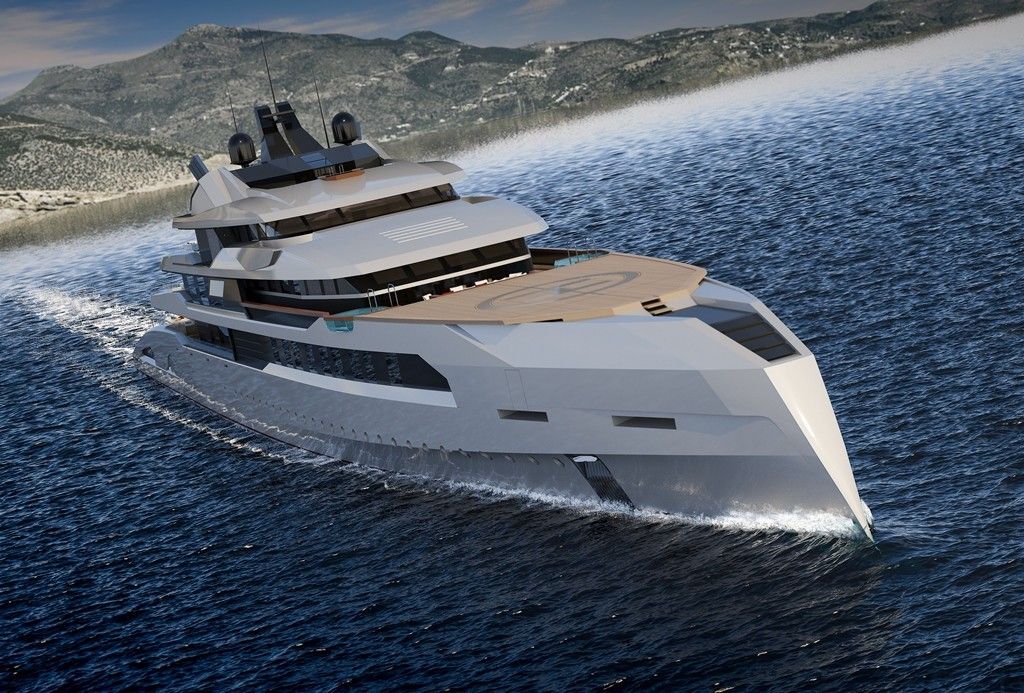 Italian yard Fincantieri has joined forces with design studio Hot Lab for the new 110m concept named Ganimede.
The superyacht concept was revealed during the world's largest yacht show in Florida.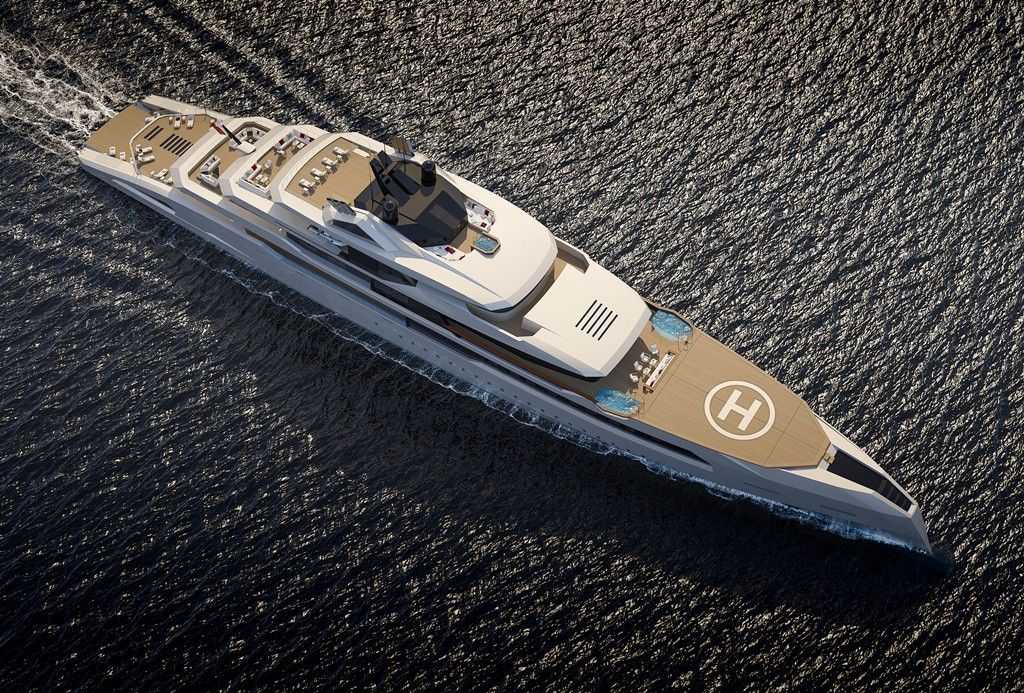 According to the Greek myth, Ganymede, the most beautiful of mortals, was abducted by Zeus, in the form of an eagle, and brought to Olympus to live with the gods. From Greek mythology to the sea: the Ganimede concept is based on ethereal, timeless beauty deriving from a combination of zoomorphic shapes inspired by the eagle and how it was represented during the Art Deco and Rationalist period.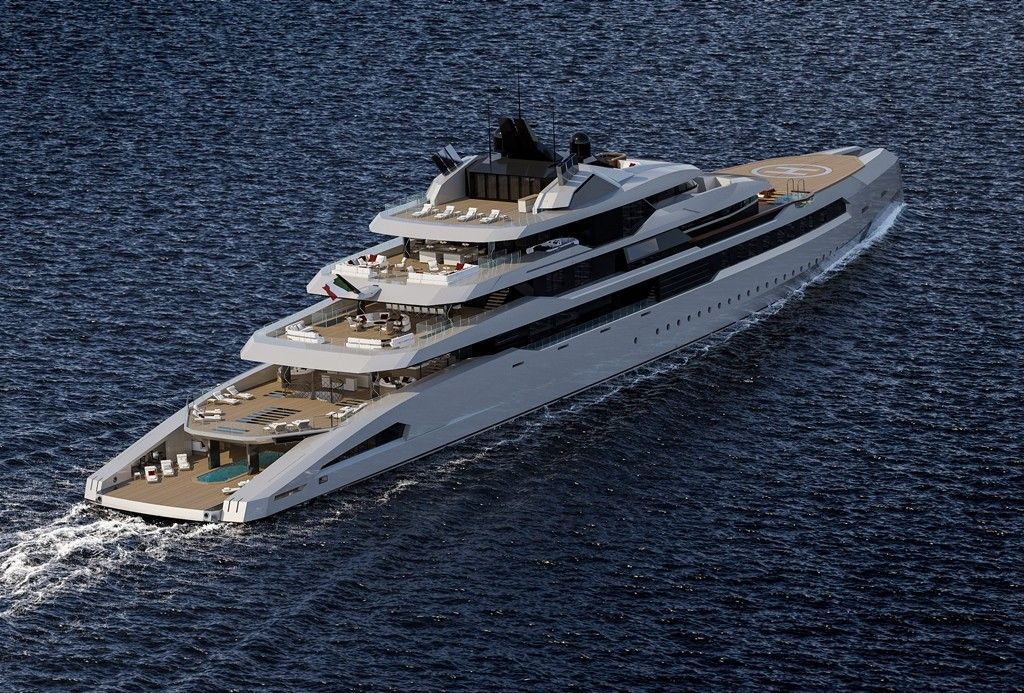 Streamlined, long lines have been used for the main volumes, stretching it out towards the horizon and creating a powerful contrast with the angular zoomorphic elements.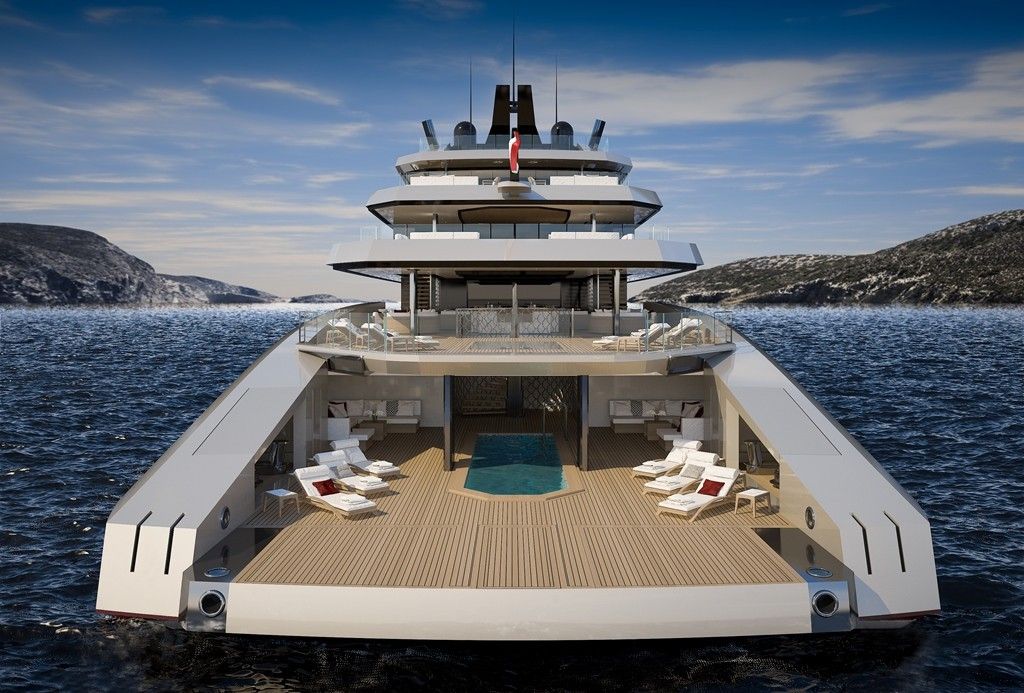 The characteristic shape of the bow recalls the deliberately stylised profile of an eagle's beak.
The outdoor area set aside for the owner has a large private lounge that connects the two prism-shaped pools, set like precious gems in the hull. The helipad can be furnished and converted into a recreation area for the owner.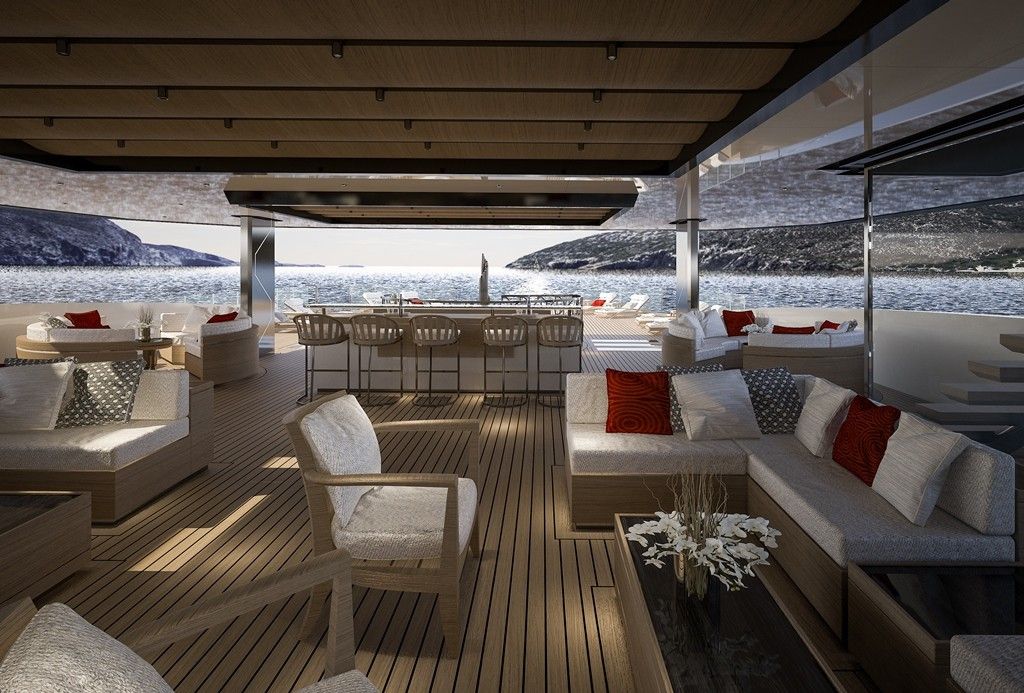 The upper deck is reserved for the owner's apartment. The large beach club connects with the main deck by means of a stately spiral staircase, decorated in a typically Art Deco style and positioned in the centre. The pool is flush with the deck and has a waterfall, reminiscent of the typical water features of an Italian garden.