Made by Awake Boards in Sweden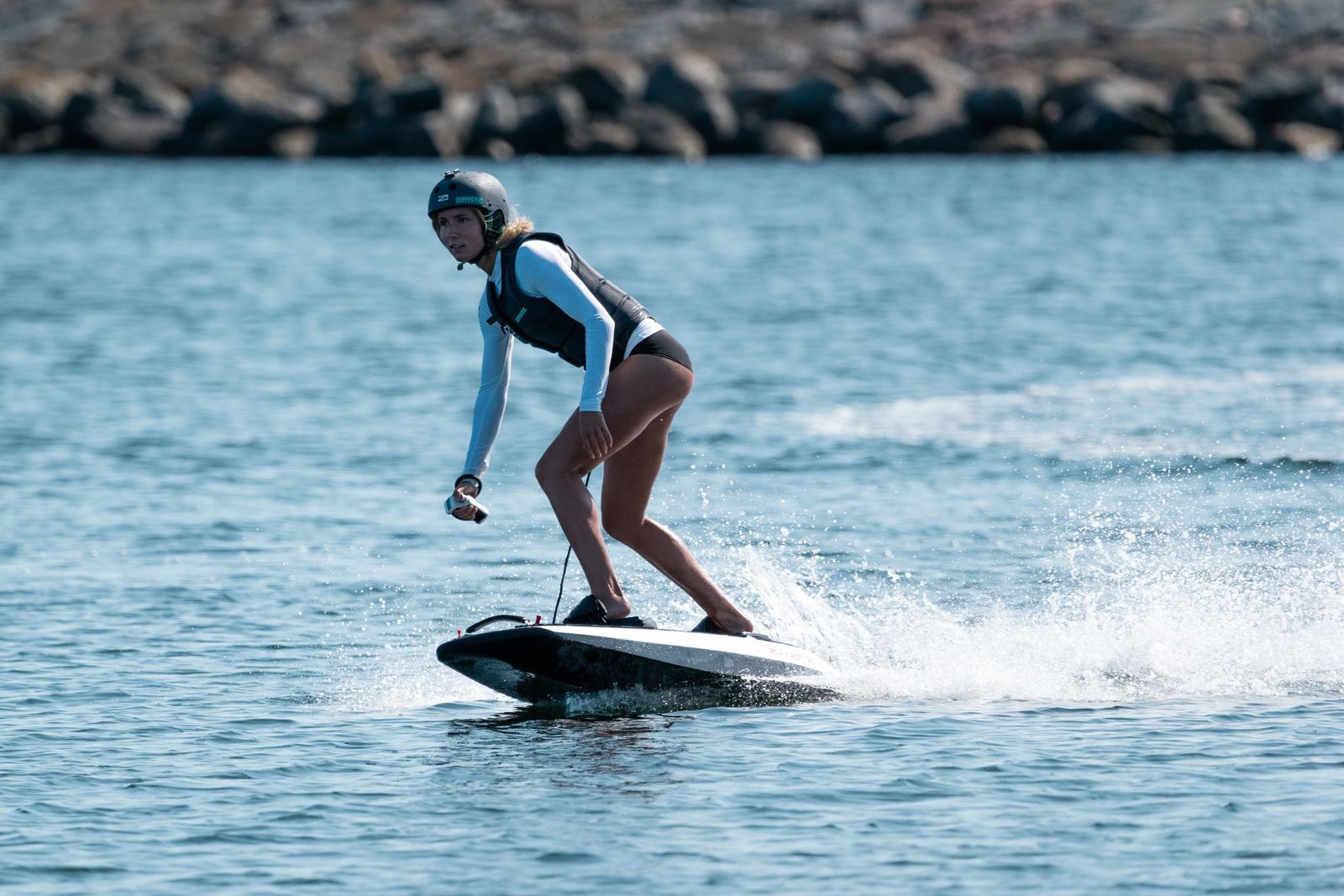 Awake, based in Limhamn, Sweden, manufactures high-performance electric surfboards.
Rävik, Awake's premier creation, is the first in a developing series of electric surfboards that redefines mobility on water. The development of the Rävik is a collaboration between senior designers, electro- and mechanical engineers, software developers, and production industry professionals. The goal has been to deliver a new benchmark within the electrical crafts segment, and no compromises have been made in our pursuit.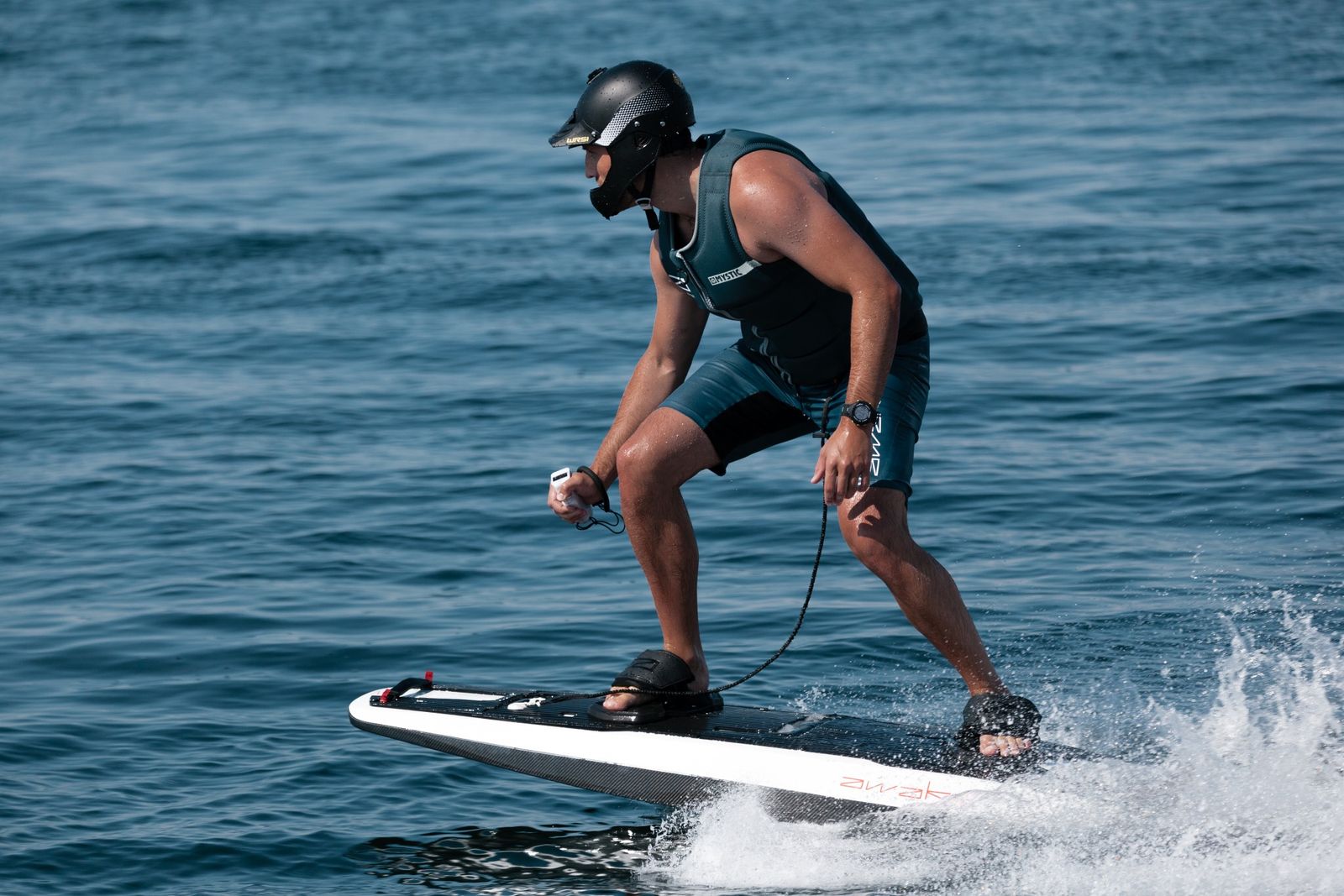 The result is an electric machine that thrusts the rider to speeds of up to 30 knots (56 kph/ 35 mph). The board can accelerate from 0 to 50 kph in four seconds and has maximum runtime of 40 minutes. It takes 80 minutes to fully charge the battery. The Rävik electric surboard weighs 35 kg.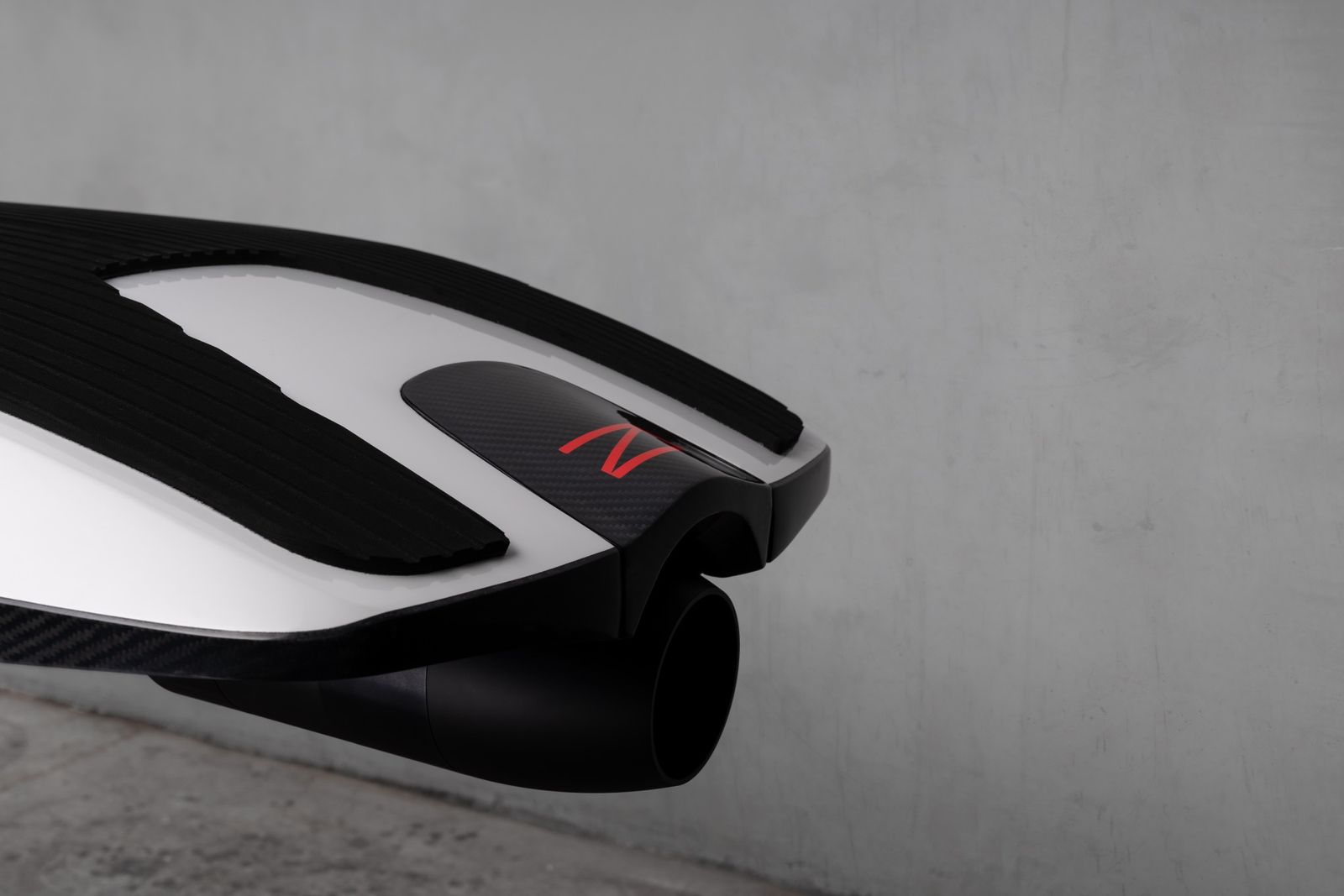 The Rävik electric surfboard features a proprietary electronics system developed in-house. Awake uses multiple safety sensors throughout the system. This includes features such as temperature monitoring and automatic system shutdown if the product is turned upside down.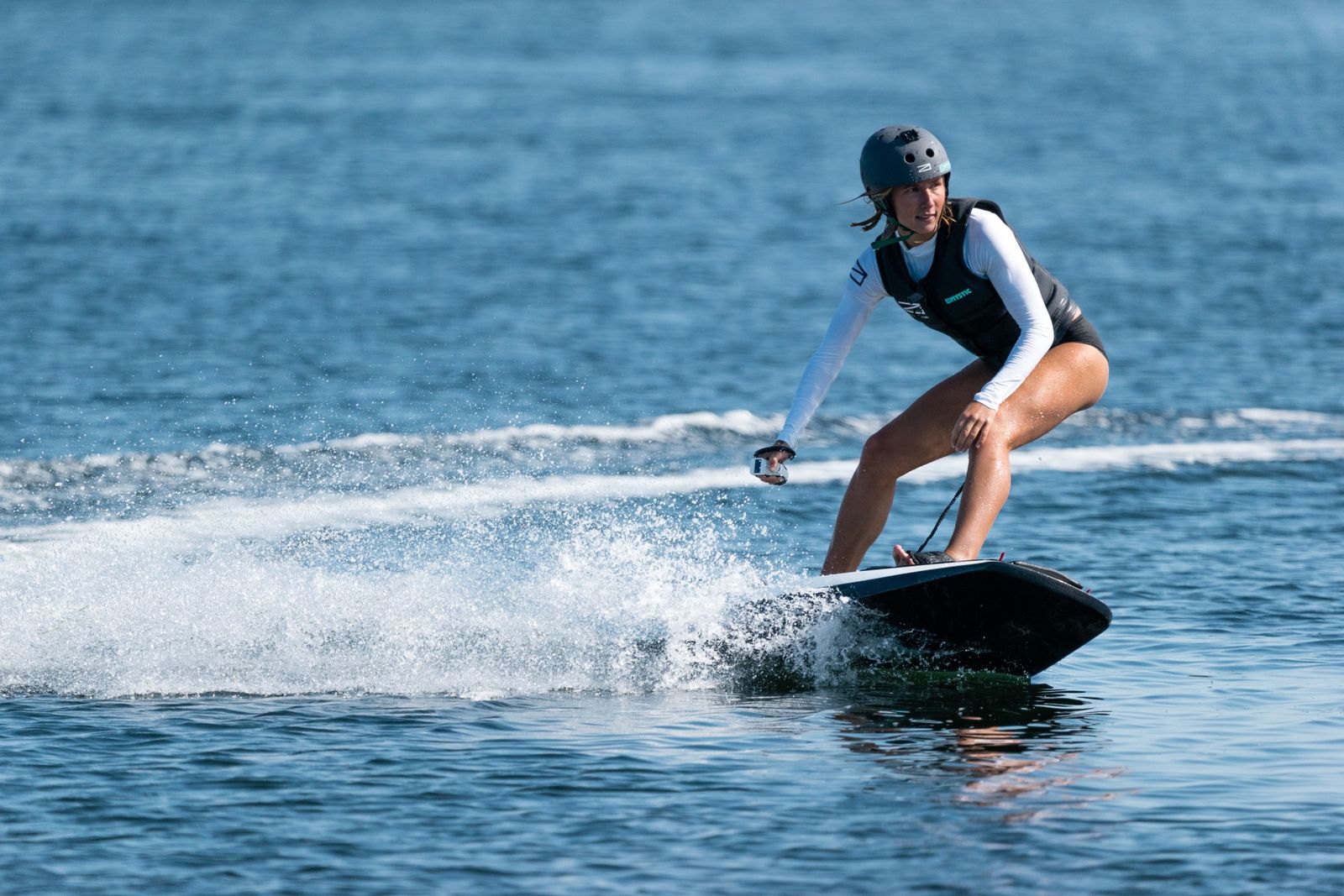 The builder uses a propulsion system named Awake Direct Drive that enables efficient water propulsion that bypasses the major losses that are usually experienced in traditional, jet-propelled water crafts. The handheld, wireless throttle is ergonomically designed and features a 1 inch display showing battery level, speed, and rider mode.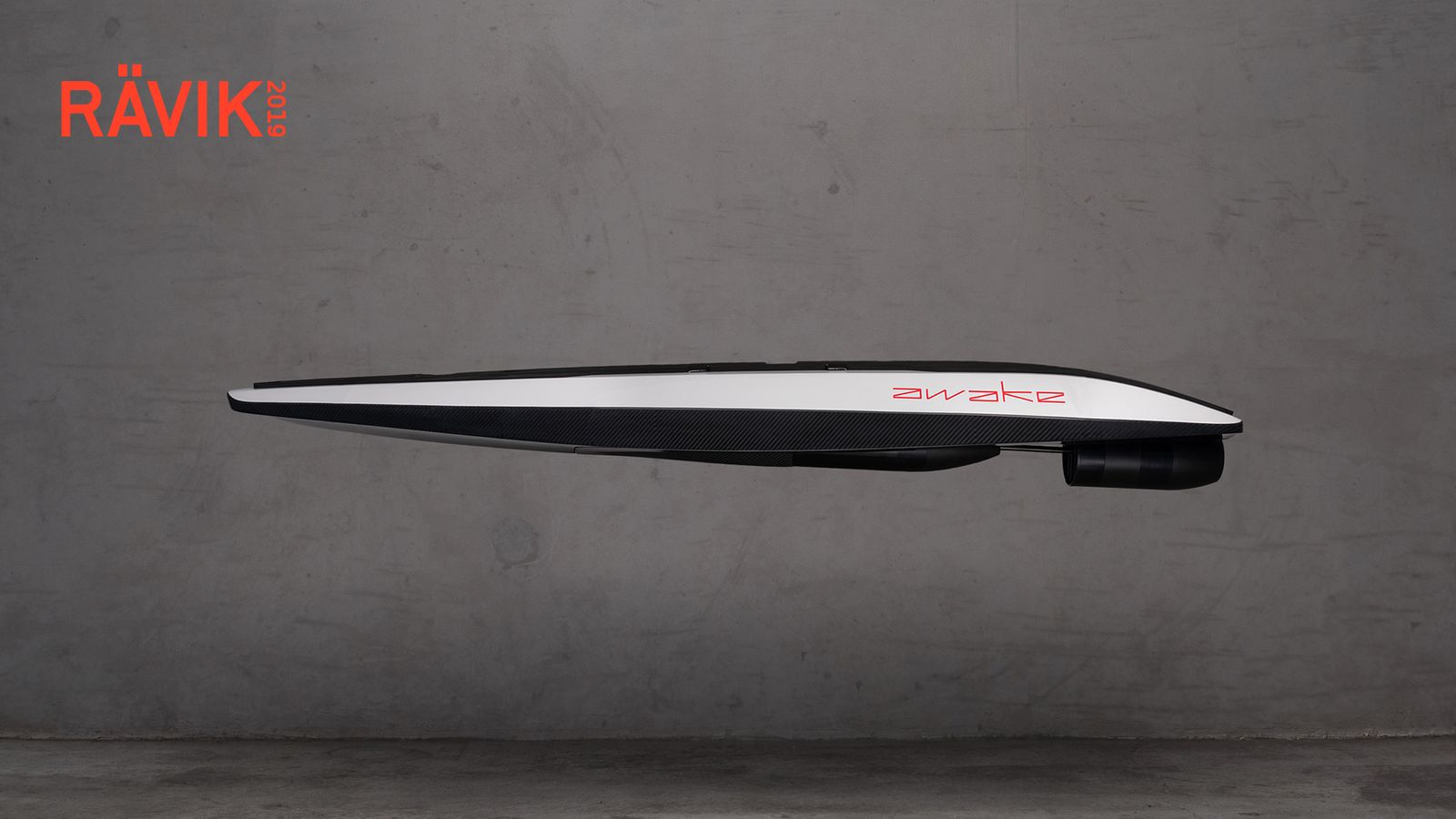 As of August 1st, Awake has started taking orders through awakeboards.com, with deliveries starting in September 2018.
The price for the Awake Rävik electric surfboard is €18.900.
READ MORE: Blea electric surfboard