What's this sorcery?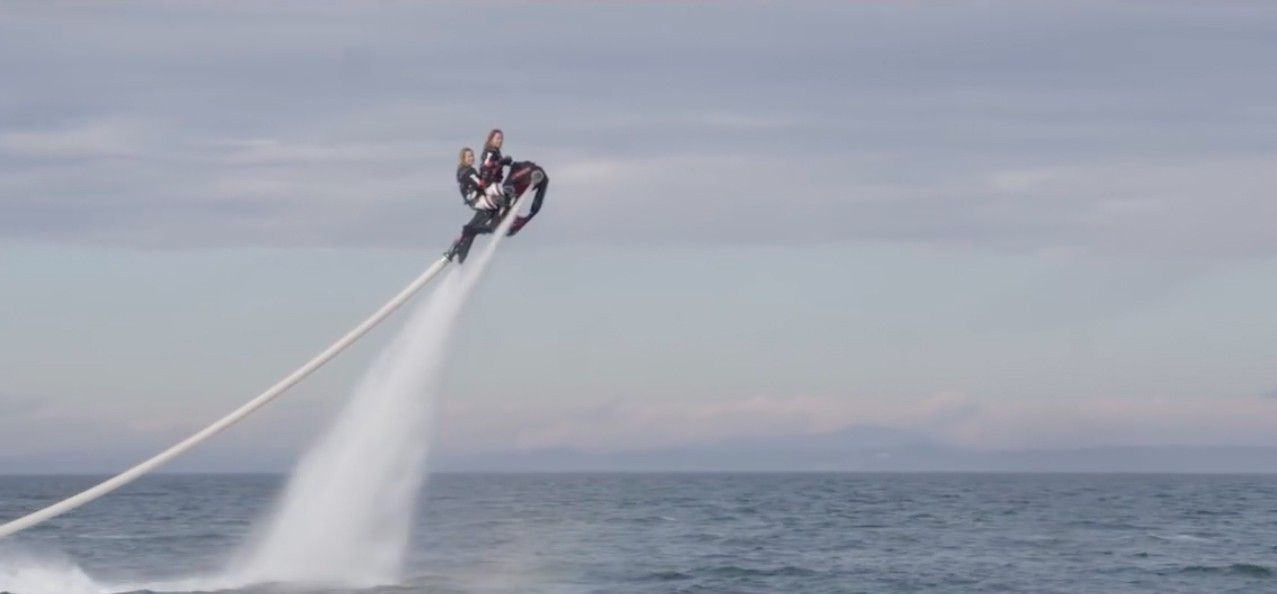 Frank Zapata is an important name in the world of the jet-skis.
He is a former jet-ski world champion that had the idea to use the jet thrust that propels the jet ski and use it to make a human fly.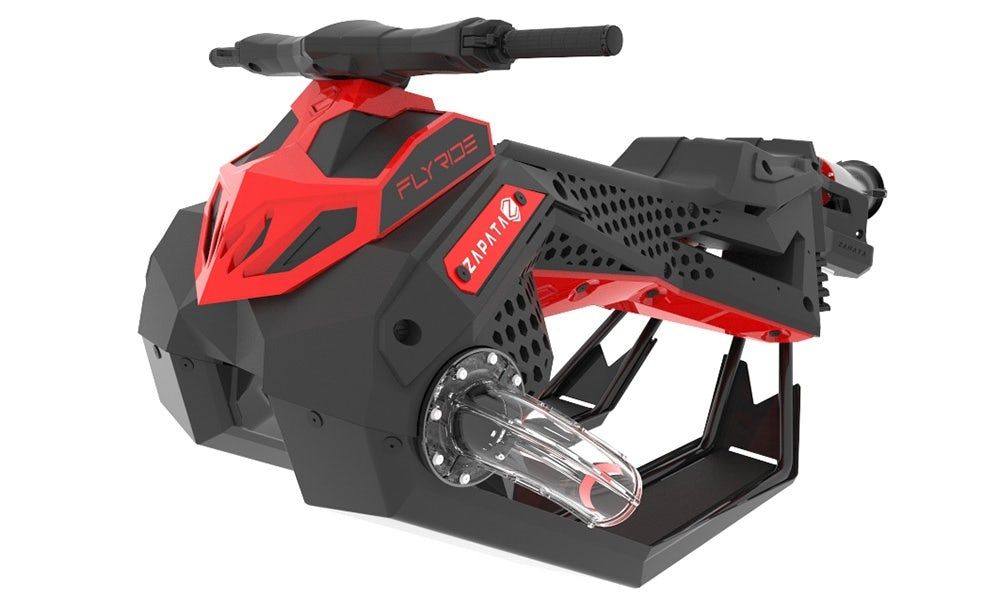 The result was the original Flyboard. Waterjets are strapped directly to the feet and could rocket a man up to nine meters above the surface of water.
After the Flyboard, the idea became the Hoverboard, which adds the surfing element by vectoring the thrusts off the back of a board.
The latest gizmo from this series of water-powered Supermen and women is the Flyride.
It takes the science of water thrusters to the next level. The Flyride is a two-seater device that looks like a small bike. It can be attached to any jet-ski using a hose and jet capture system. Two steerable jets are at the front. If it's plugged with a 300 hp jet ski, it can take up to 200 kg of rider and passenger.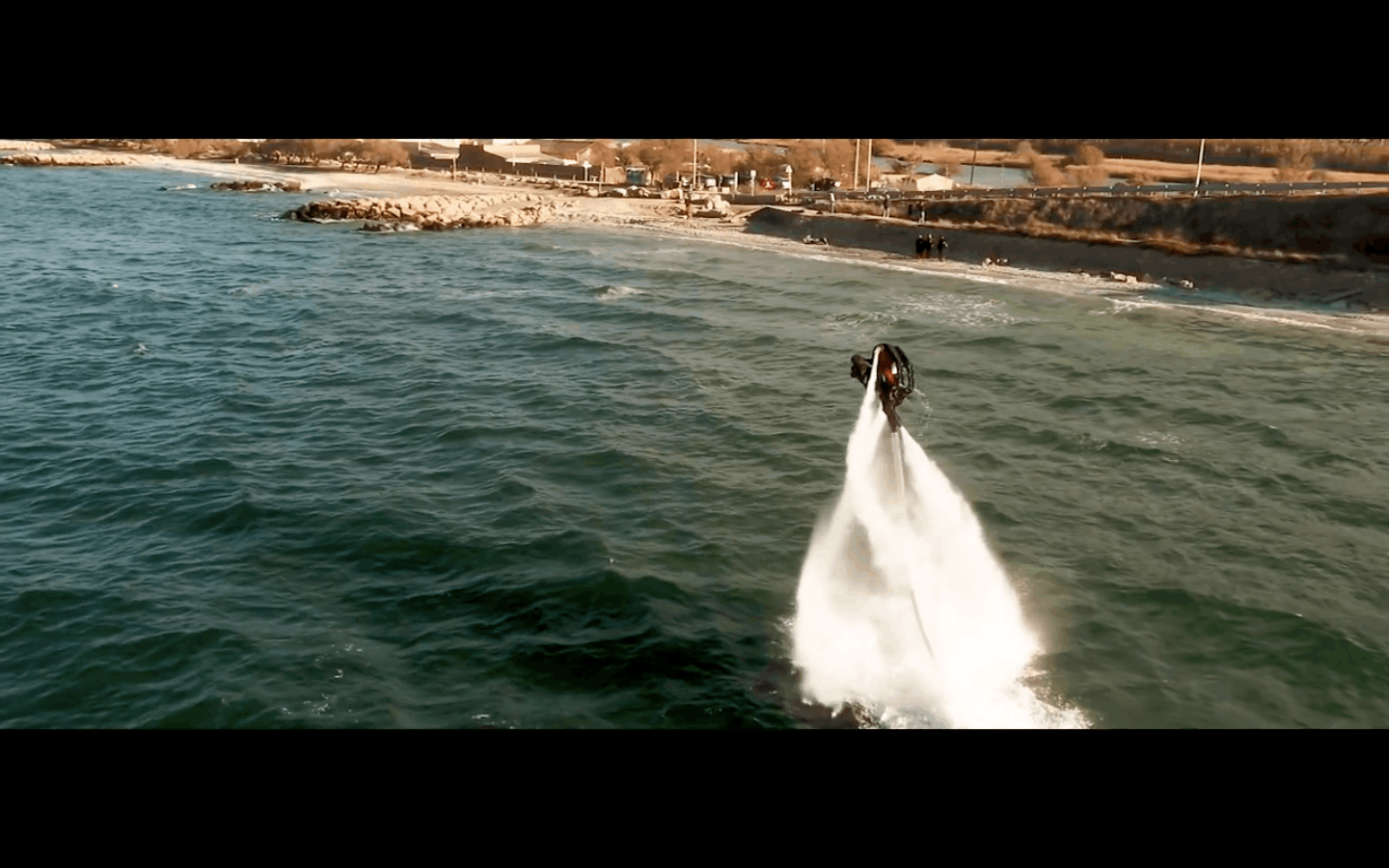 The riding gadget has also self-balancing tech. Sensors adjust the thrusts to keep the bike upright. There are four flight modes so that the Flyride can be used by kids and experienced users.
For advanced users, a barrel roll button becomes active when the Flyride has enough altitude. If you press it, the thing will spin around its axis. So hold on to your hat!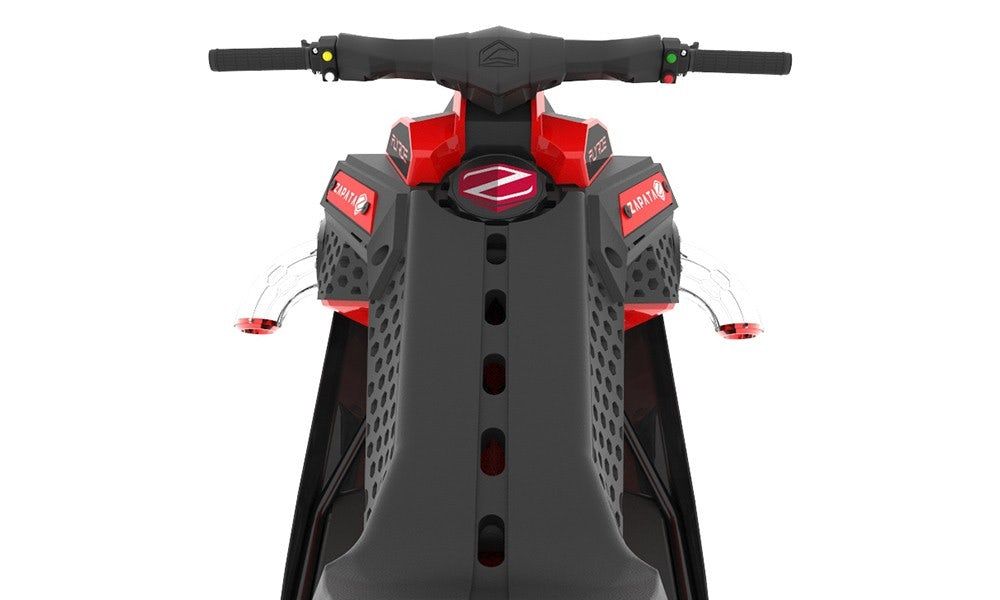 The price for the Flyride water bike is $8,600.