Roberto Cavalli and Tommaso Spadolini reveal the style and design of 28m M/Y Freedom
"Design me something that Batman would drive!" - Roberto Cavalli
M/Y Freedom was launched by Italian yard CCN last year.
The fully-custom yacht was purchased by fashion designer Roberto Cavalli, who personally designed her in cooperation with his friend and designer Tommaso Spadolini.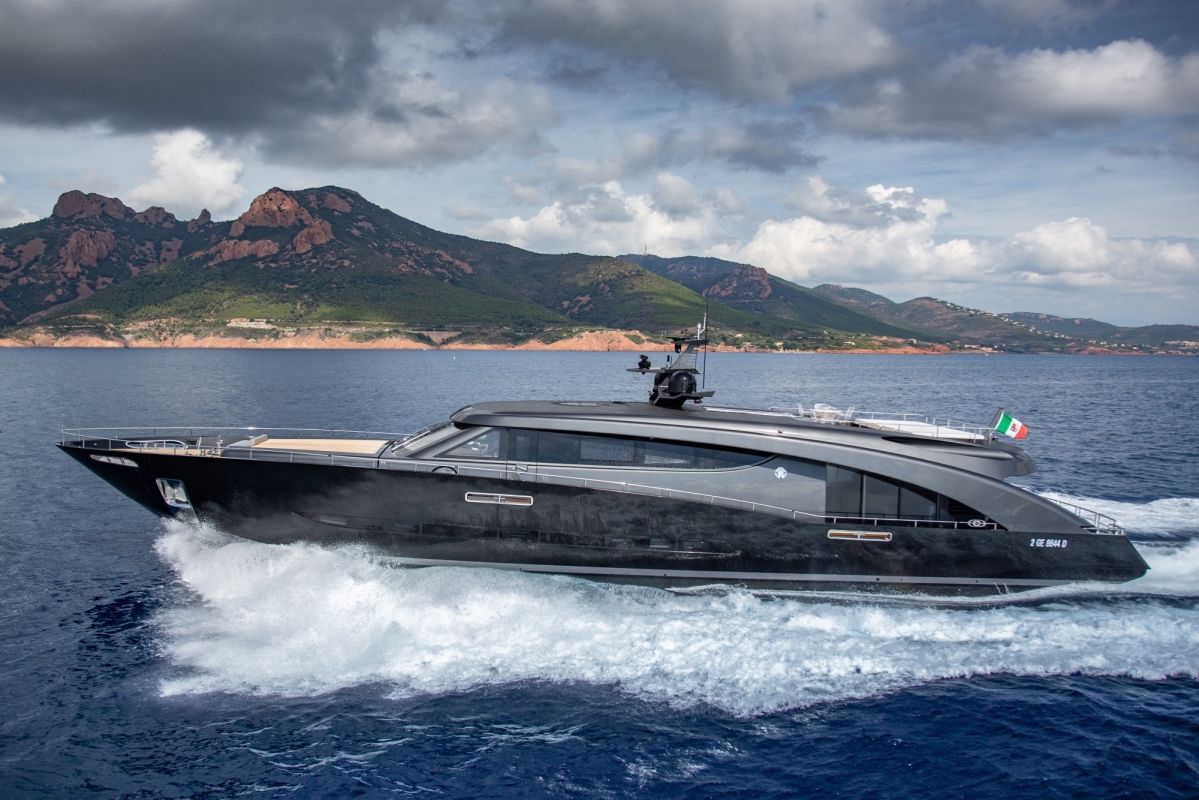 Now, the owner and the designer reveal the interior style and design of this special superyacht.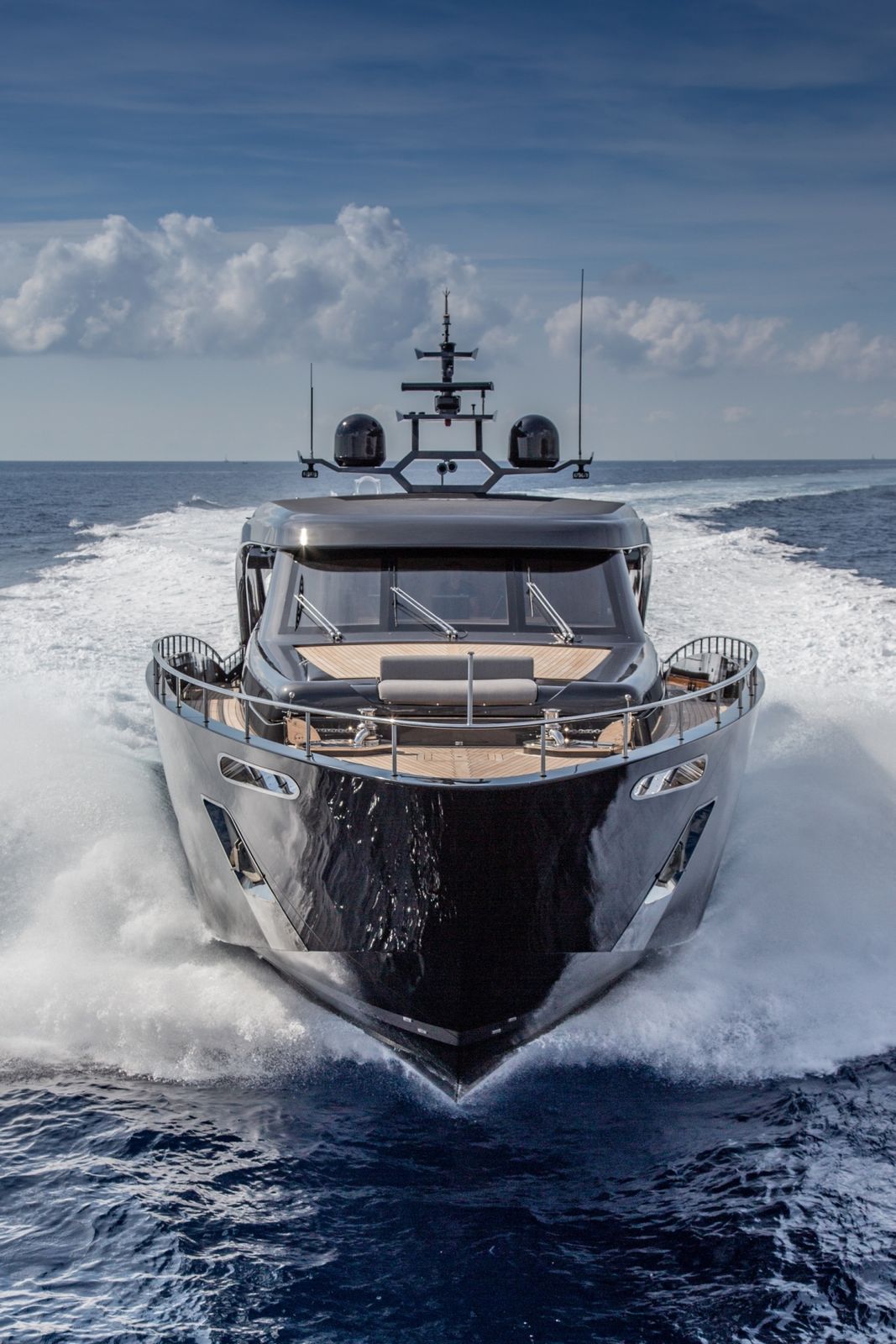 Tommaso Spadolini comments: My relationship with Roberto Cavalli goes back nearly 20 years when we worked together on his former yacht, the 41m Baglietto RC. Our collaboration was renewed in 2016 when he approached me to design a new yacht.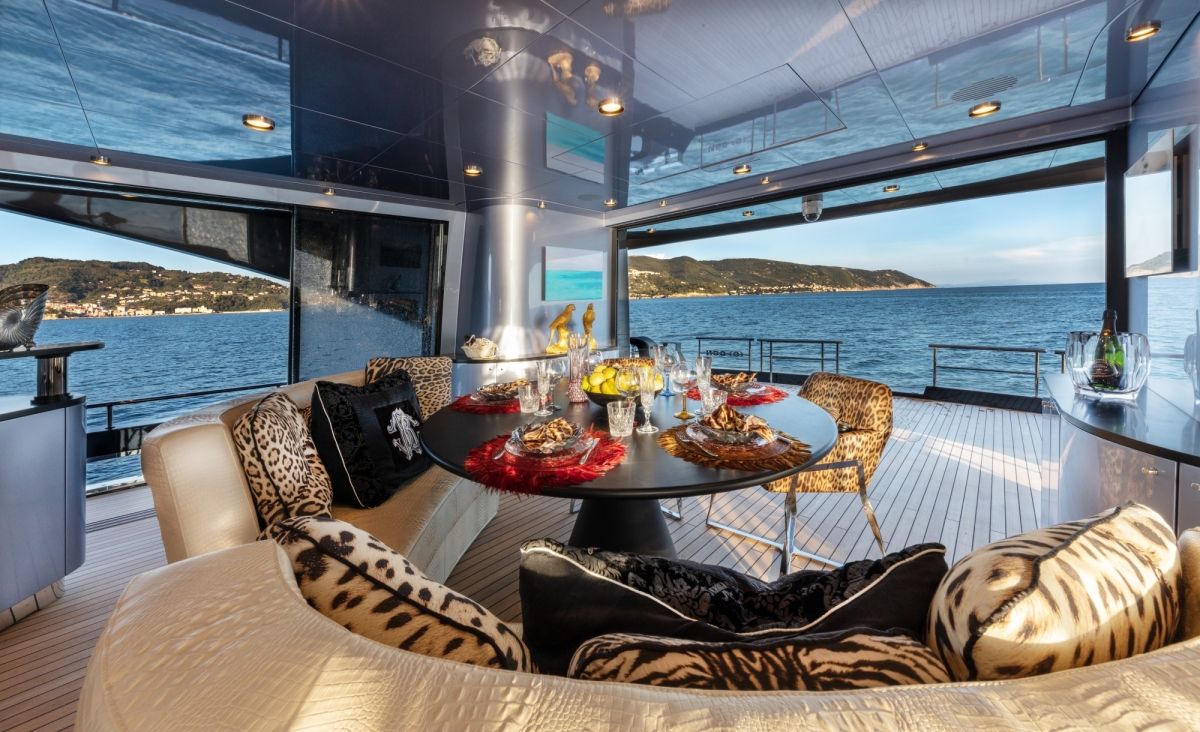 The brief this time was very different. He had used RC a lot as a corporate vessel to promote his business and it was always full of VIP guests. This time he wanted a yacht for strictly private cruising with his partner, three crew members and up to four guests. Not forgetting his two dogs, Lupo and Lapo!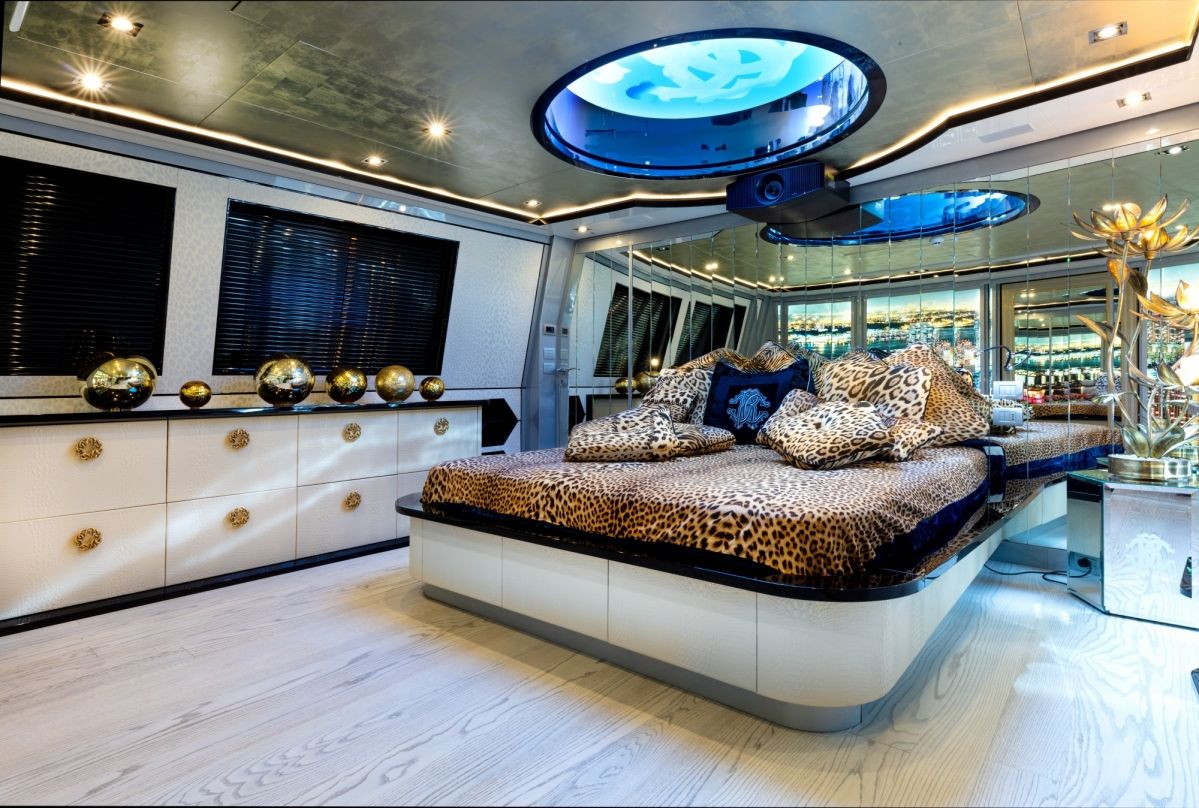 As he has a nautical licence, Roberto also wanted a smaller boat to be closer to the water and so he could go back to driving it himself, which meant a waterline length of 24m or less. The yacht also had to be capable of 40 knots, which led to specifying three MAN engines coupled to three KaMeWa water jets and lightweight construction using aluminium and carbon fibre.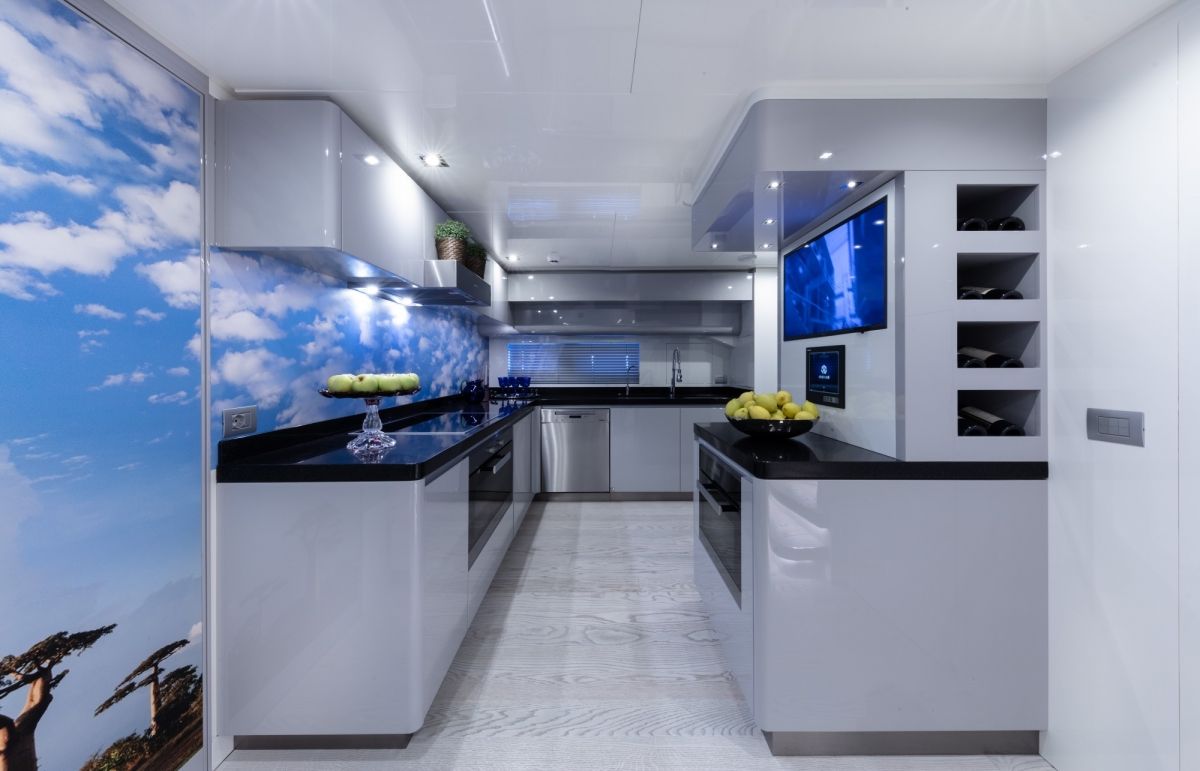 Cavalli further specified that his own suite should be on a raised level behind the pilothouse. A VIP suite and a guest cabin are on the lower deck, along with the galley/dinette and crew accommodation. There is also a sundeck lounge with private access from the owner's suite. The 3.8m tender is housed under a carbon fibre hood on the foredeck.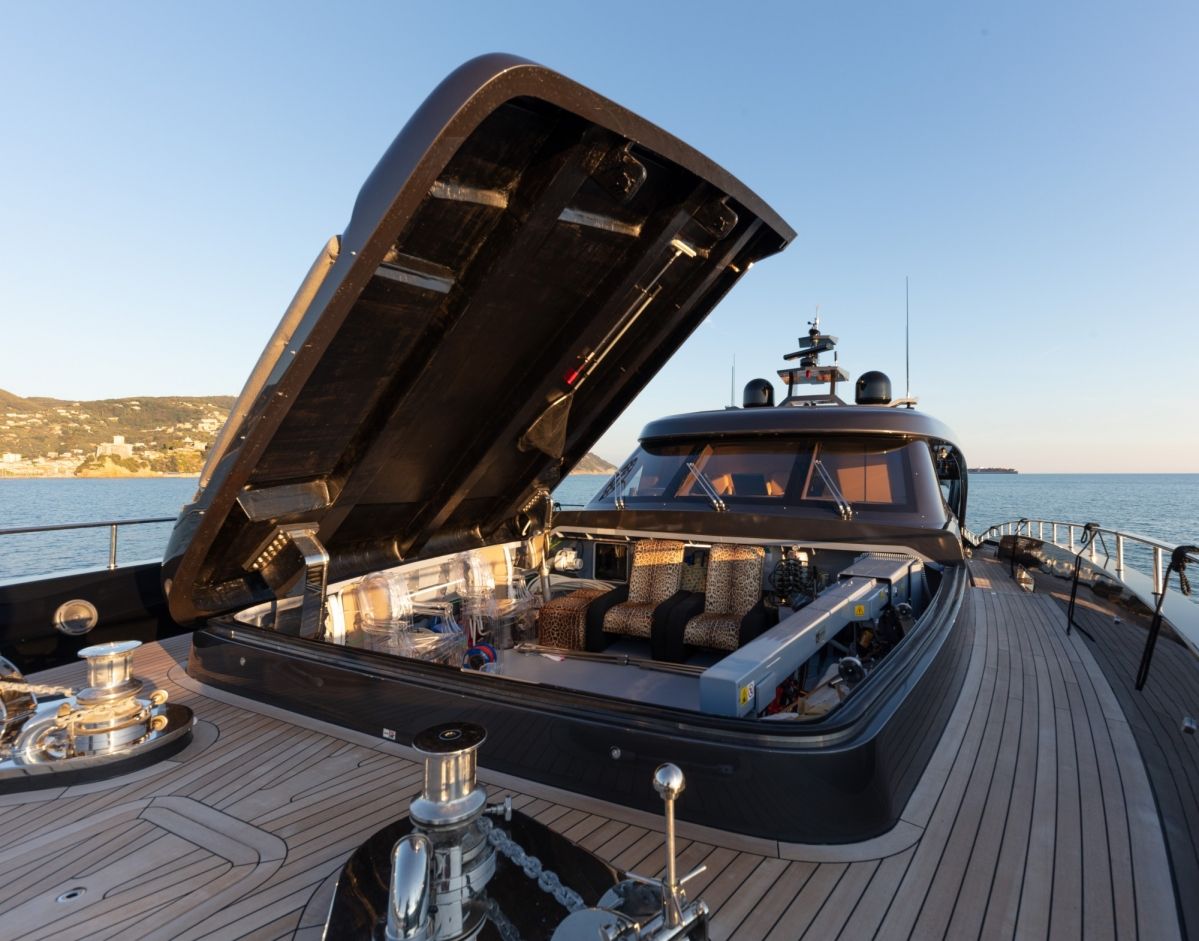 In terms of exterior design, Roberto Cavalli wanted something sporty and aggressive that would reflect his personal approach to life at sea and his strong personality. In his own words, he wanted "a boat that Batman would drive!"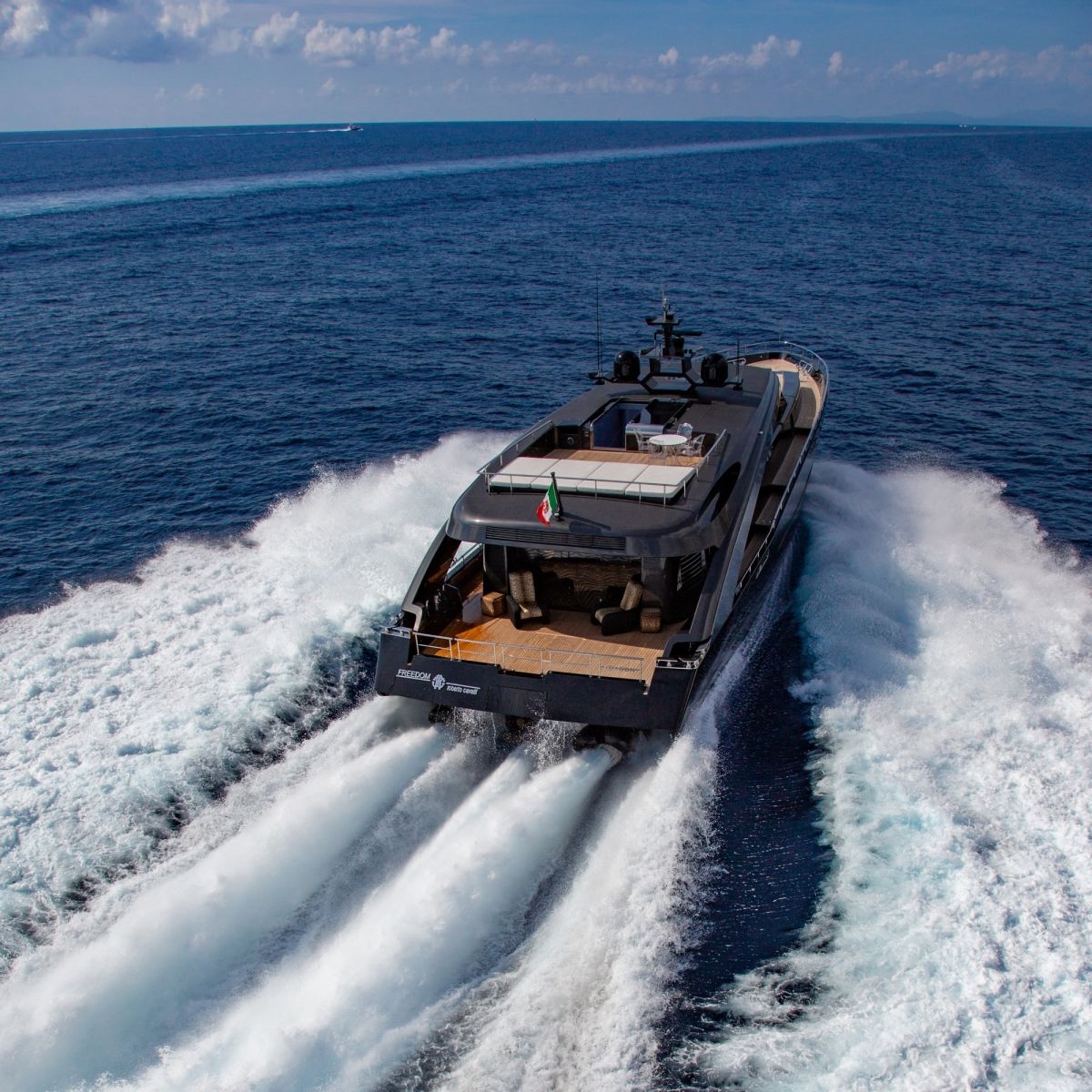 Several shipyards were approached, but Cerri Cantieri Navali (CCN) was the only one willing to accept the tight build schedule of just 14 months as part of its Fuoriserie line. The shipyard in Carrara, Tuscany, was also convenient for Roberto Cavalli to make frequent visits during the build from his home in Florence.