Unsinkable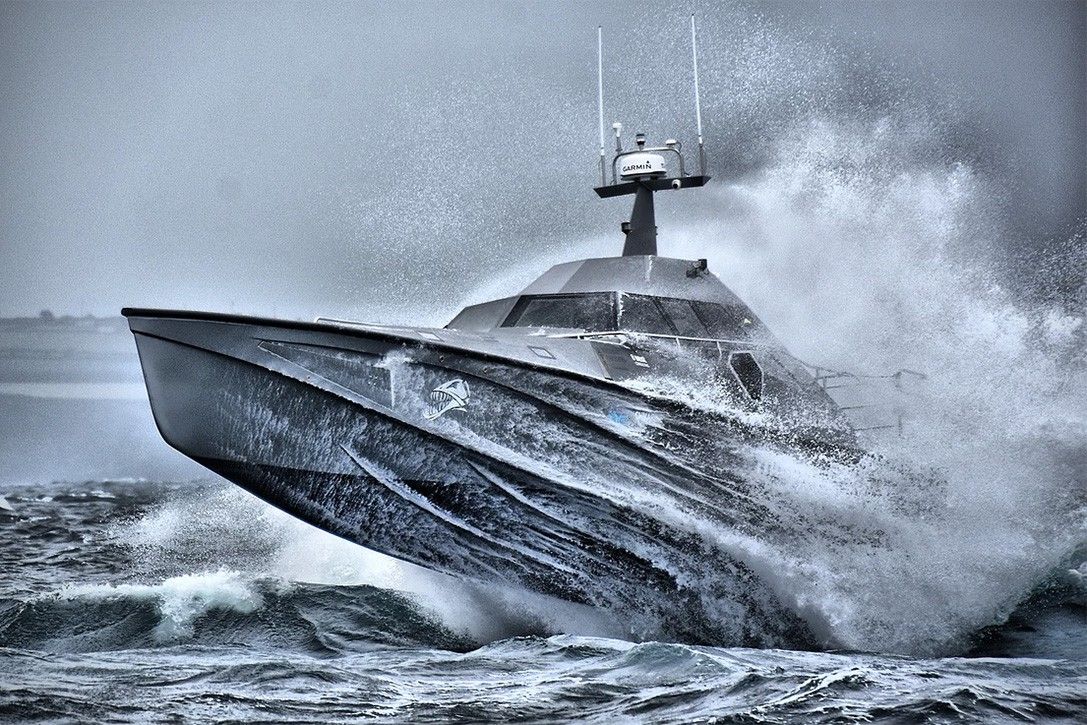 Safehaven Marine is a renowned builder of sturdy boats that can take on any mission.
The Irish yard has a wide portfolio of models ranging from search and rescue vessels to pilot boats, scientific ships and crew tenders.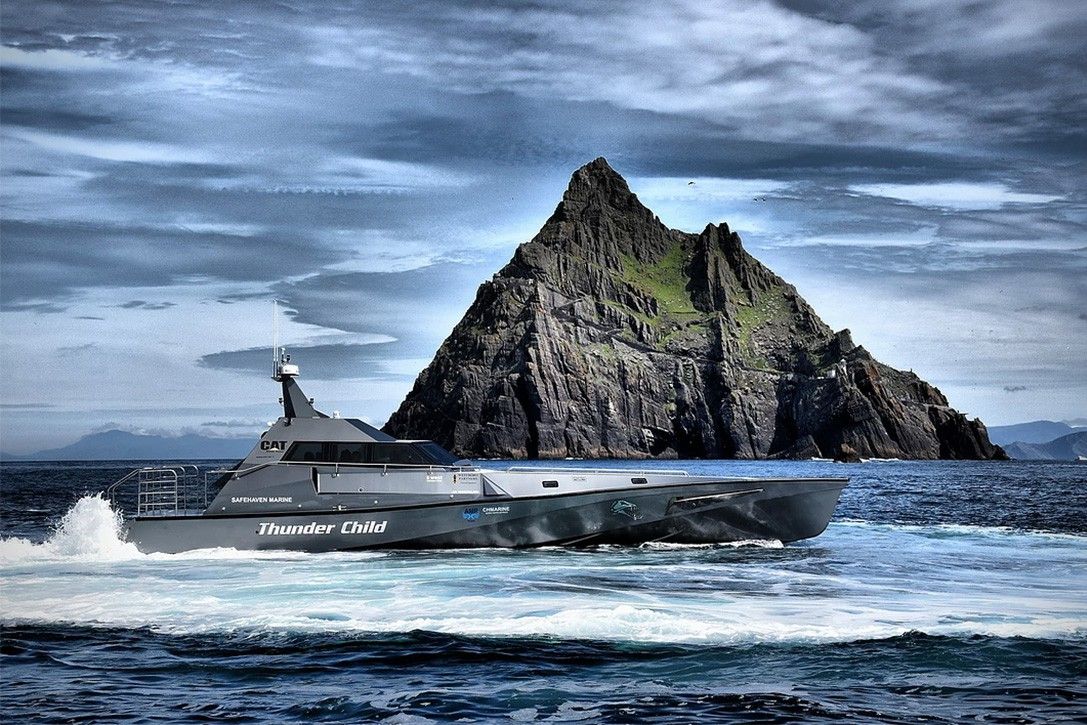 But the pride of the yard is a very special 17m interceptor vessel aptly named Thunder Child.
It's a high speed, wavepiercing interceptor, designed for Naval, law enforcement and offshore patrol applications, as well as being capable of high-speed S.A.R. operations being self-righting and offering fast emergency response times.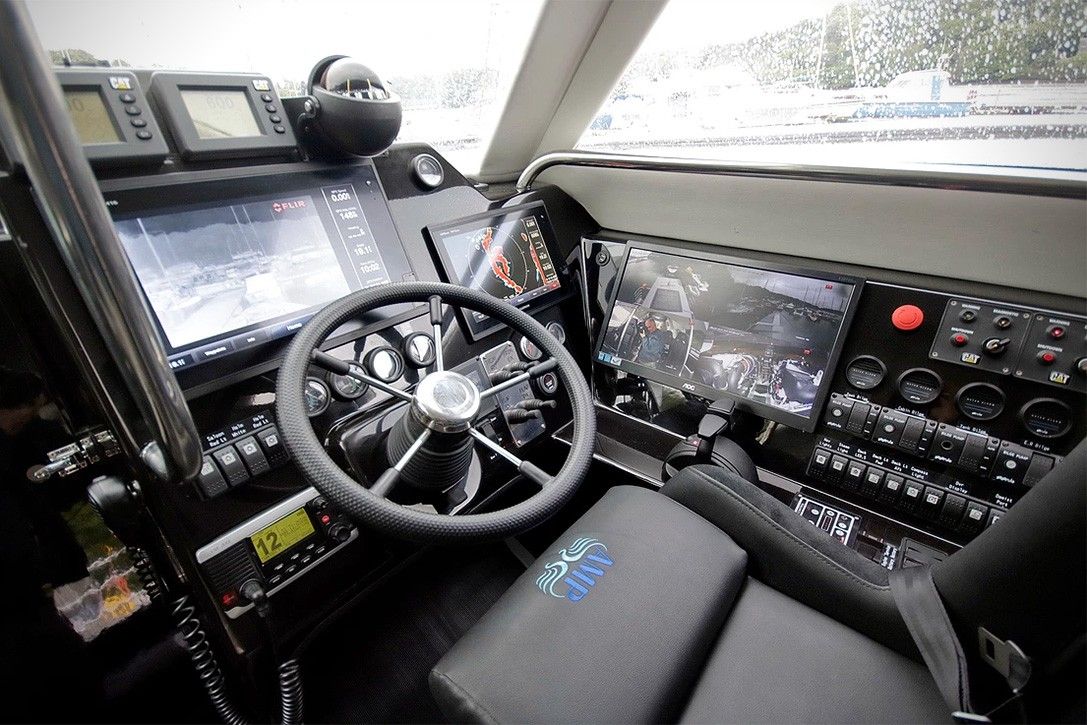 Thunder Child is powered by a pair of Caterpillar C12.9 turbocharged, supercharged and intercooler diesel engines producing 1,000hp each. Propulsion is by Surface drives manufactured by Metamarine in Italy. She can reach a maximum speed of 54kts.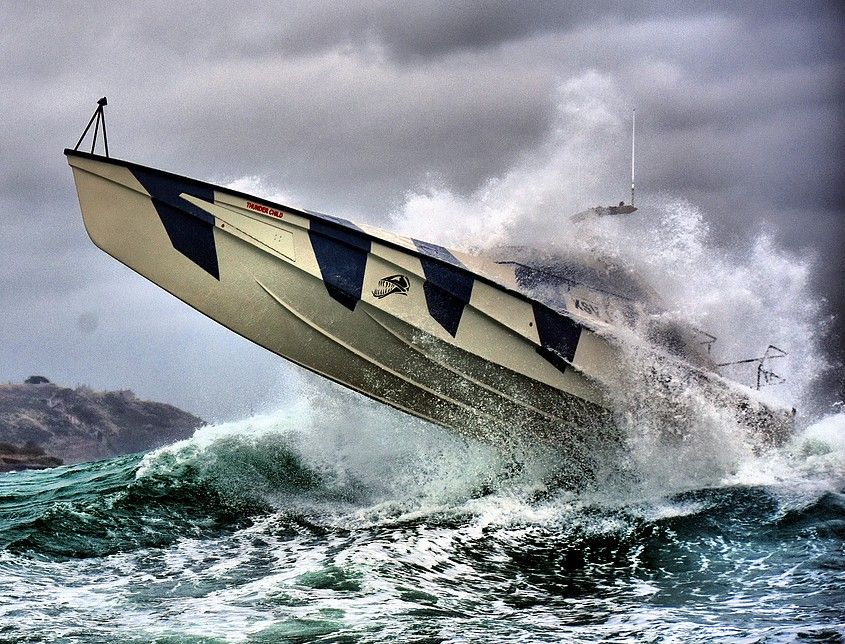 A crew of 10 can be comfortably seated, six on high tech AMP Wave breaker shock mitigation seats and four on fixed seats in her main cabin, a separate heads and sleeping compartment in her forward cabin.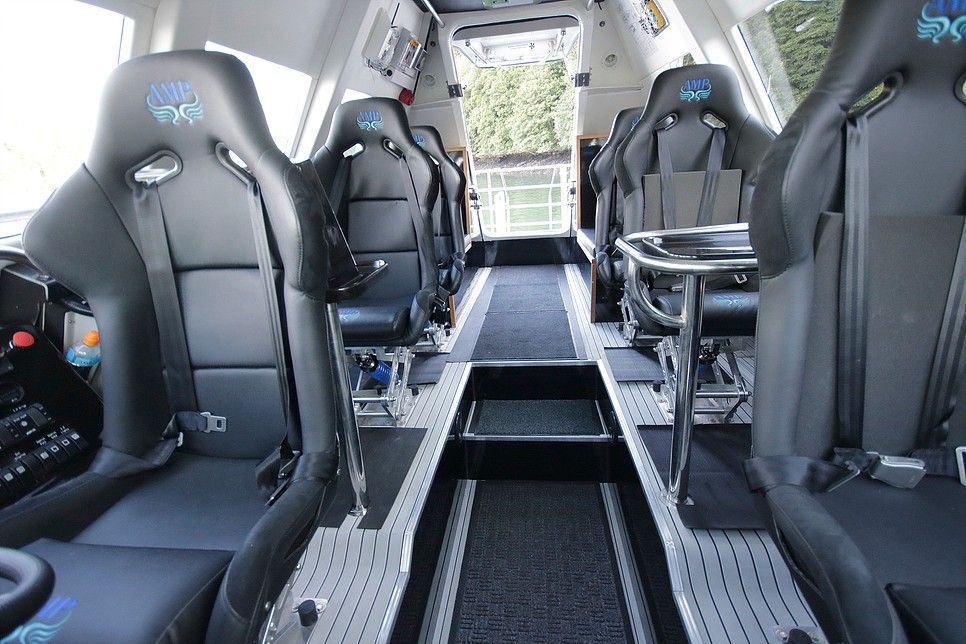 The vessel is constructed from advanced lightweight FRP cored composites. XSV 17 has an innovative and unique hull form that allows it to operate in two distinct modes, fully planing and wavepiercing.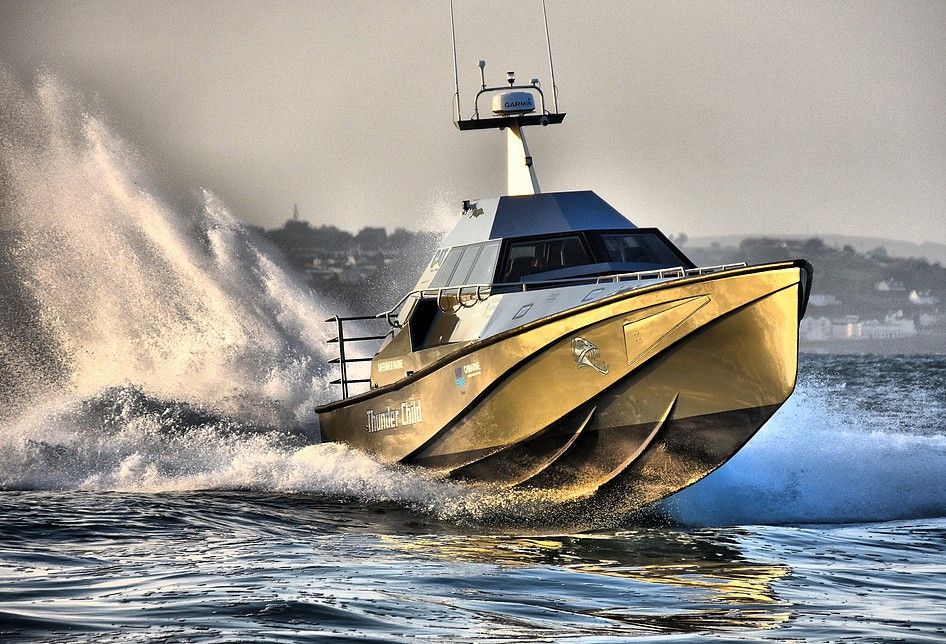 Watch Thunder Child in action below: