Exploring remote destinations in complete luxury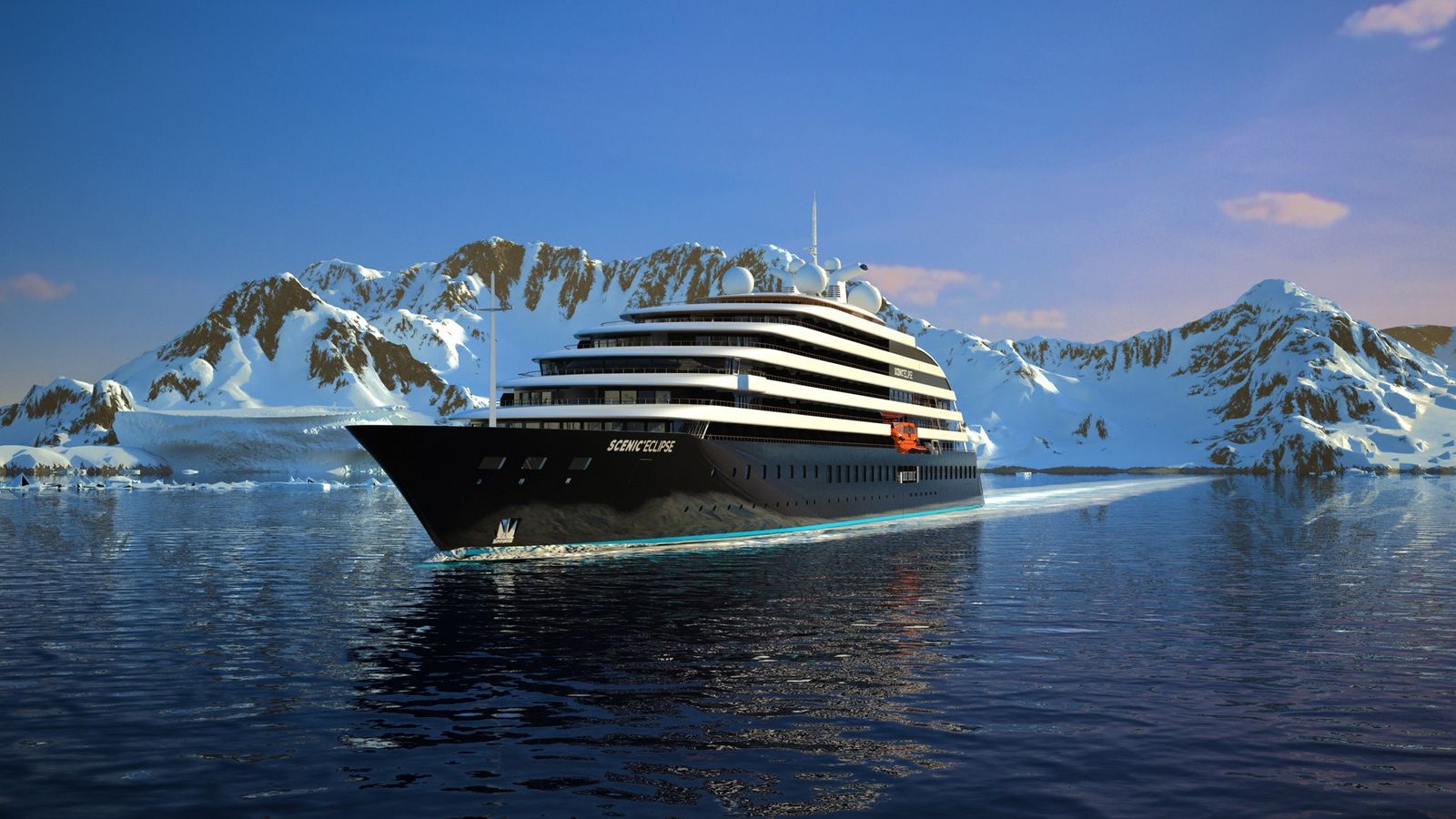 Scenic Eclipse is the the world's first discovery yacht and the first ocean cruise ship from Scenic Cruises.
Scenic Luxury Cruises is an Australian-owned company specialized in river cruises. The new Scenic Eclipse ship will be the first ocean ship to enter its fleet.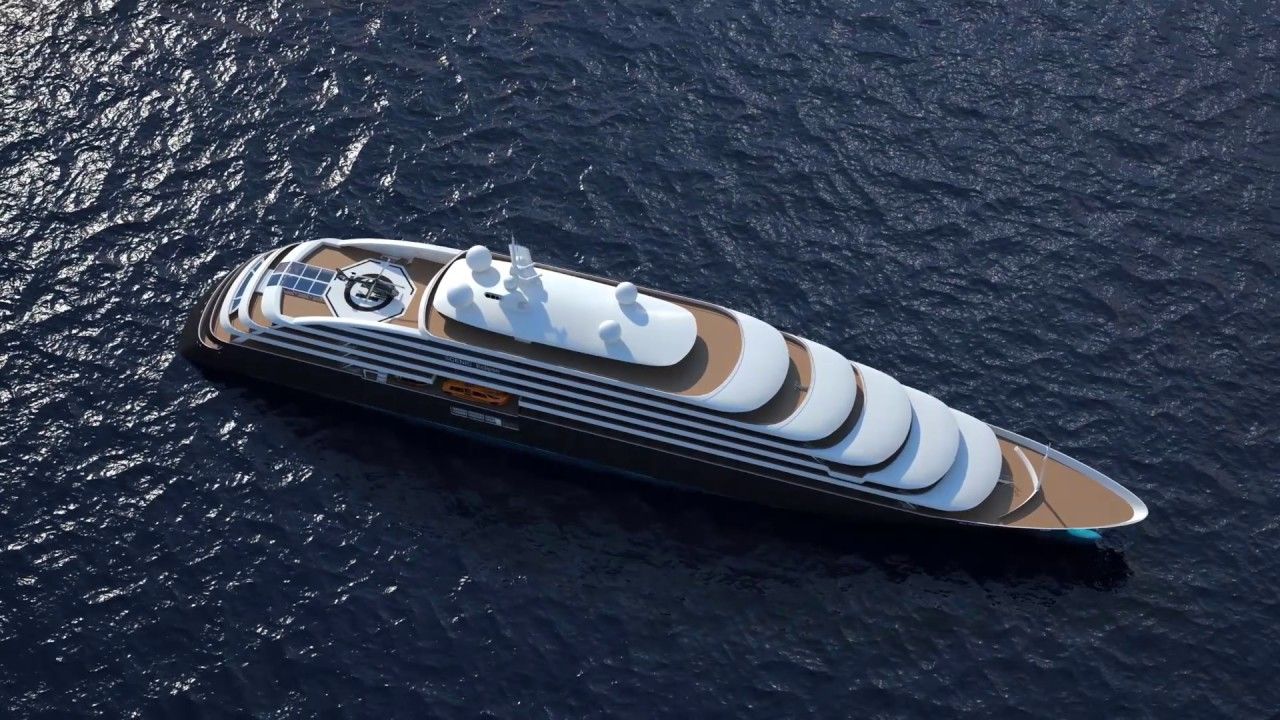 Due for launch at the end of August 2018, her maiden voyage season will include The Americas, Antarctica, Europe and the Mediterranean, the Arctic and Fjords.
The discovery yacht is designed to accommodate only 288 guests that will play explorer in absolute luxury.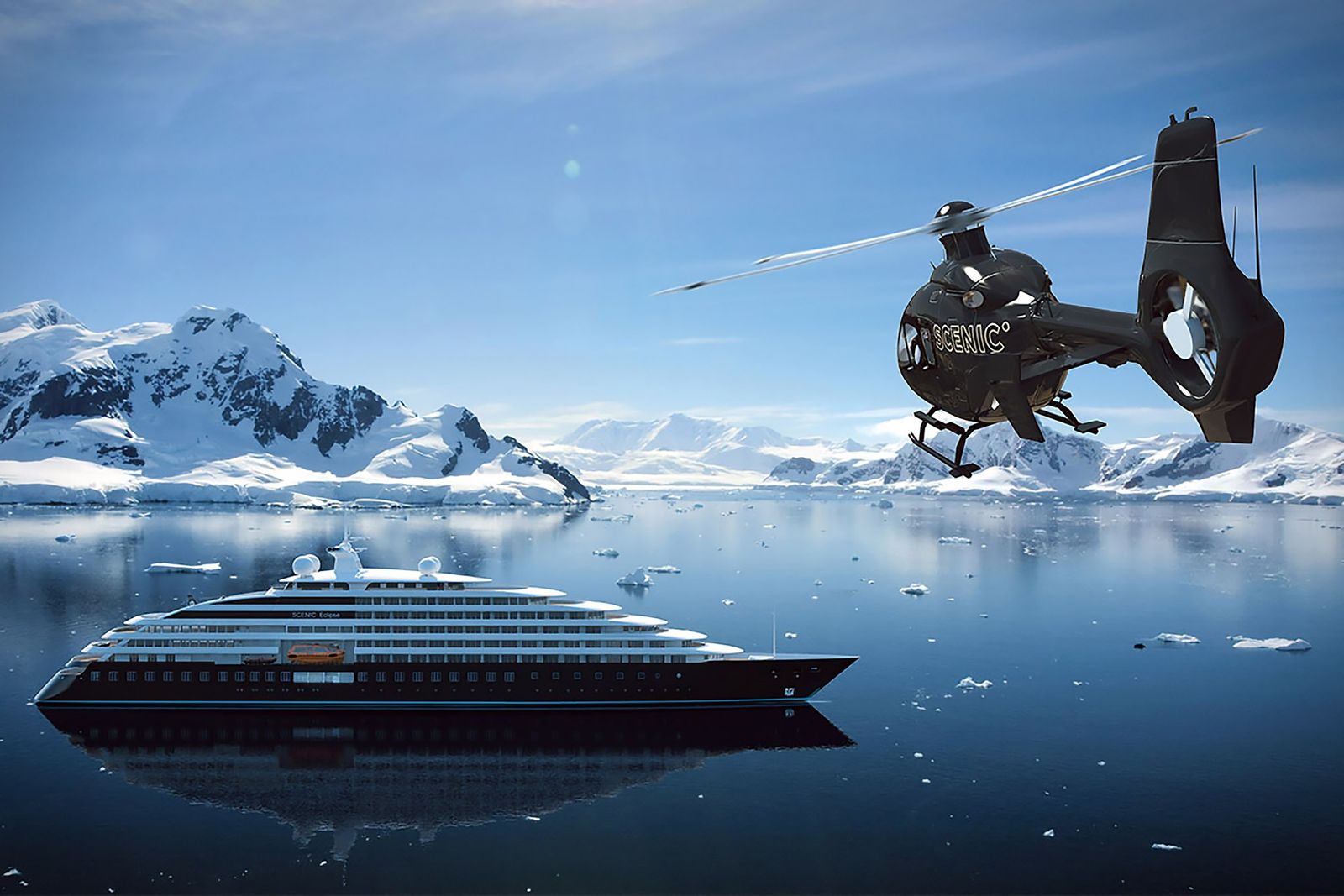 Scenic Eclipse is a six-star, ultra-luxury megayacht rated for Ice Class 1A. She will be able to navigate through Arctic and Antarctic waters. The vessel is constructed by Uljanik Group in Croatia, while the design is by Finnish company Foreship. The 165m ship will have eight decks, two helicopters and a lot of water toys on board. A fleet of zodiacs will shuttle the guests to shore, while a private submarine can be used to explore the seabed.