What?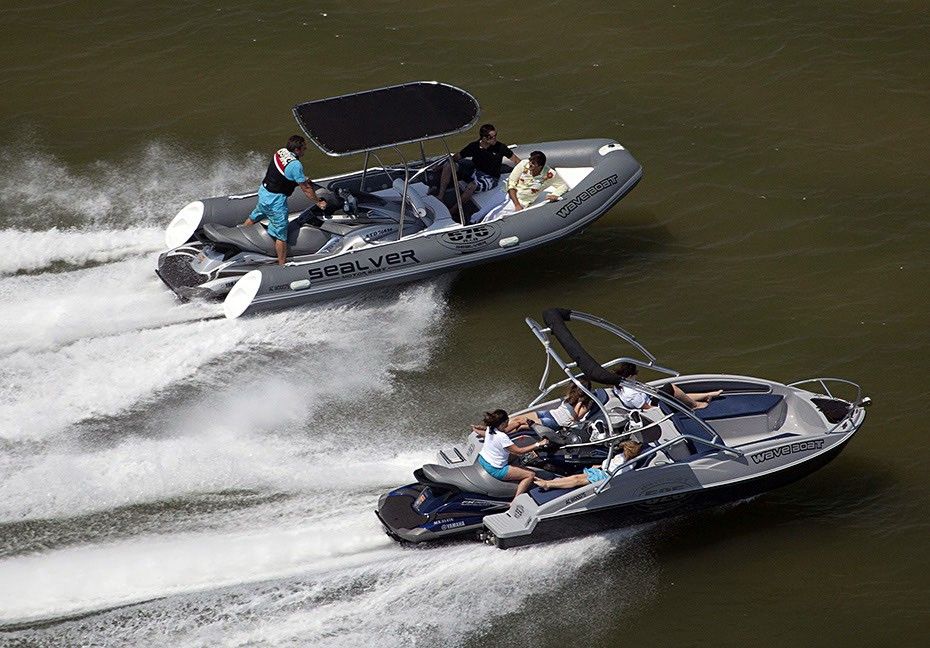 A jet-ski powered boat? It looks like an ordinary wakeboarding boat, but if you look closely, you'll see the jet-ski that powers the whole thing.
The French company Sealver has imagined a boat that works like a forward extension of the ski-jet. The jet-ski is coupled with the boat and becomes the primary motor and steering system.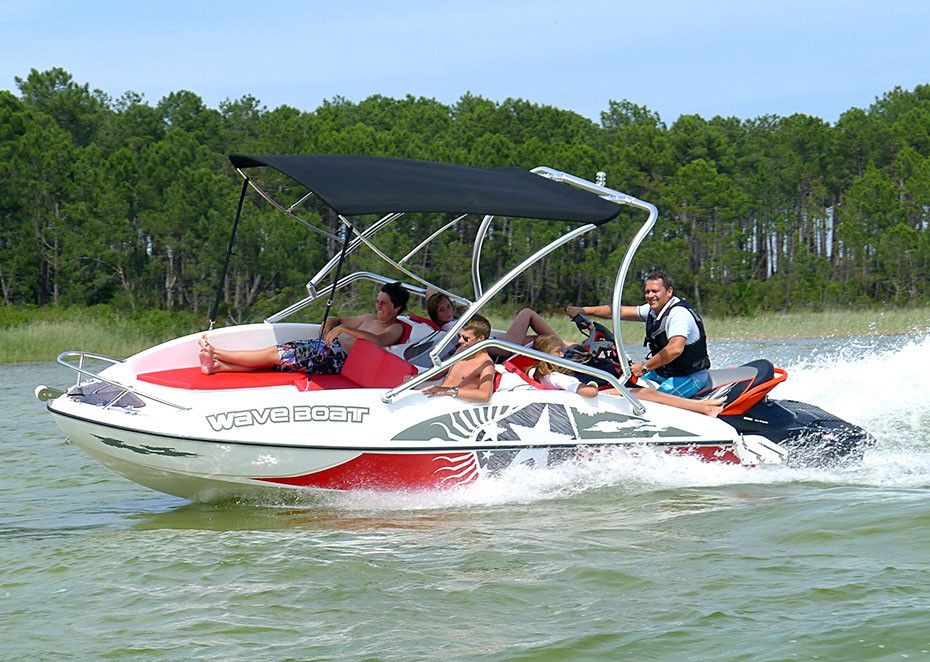 The Wave 525 model has enough room for up to six people. It can be used as a day cruiser or a recreational watercraft.
The Sealver Wave 525 model has 5,25m in length and can reach a maximum speed of 45 knots. The boat is compatible with Sea-Doo and Yamaha jet-skis. It also offers an awning extension for sun protection.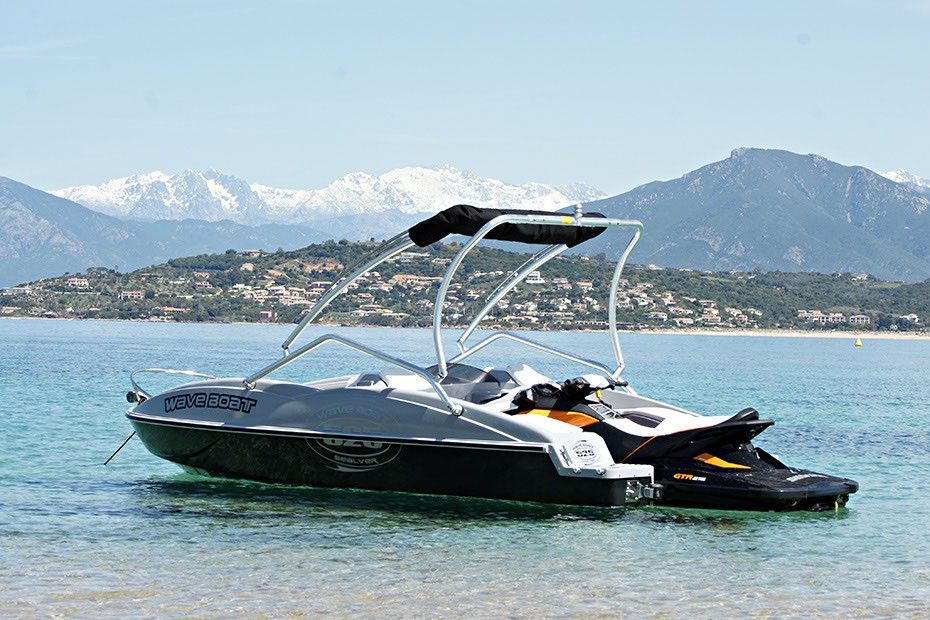 Also, thanks to the lack of a propeller system, you can cruise in shallow waters, or even beach the boat without worry.