It may look different, but Sherpa is one small efficient yacht designed for cruising the Mediterranean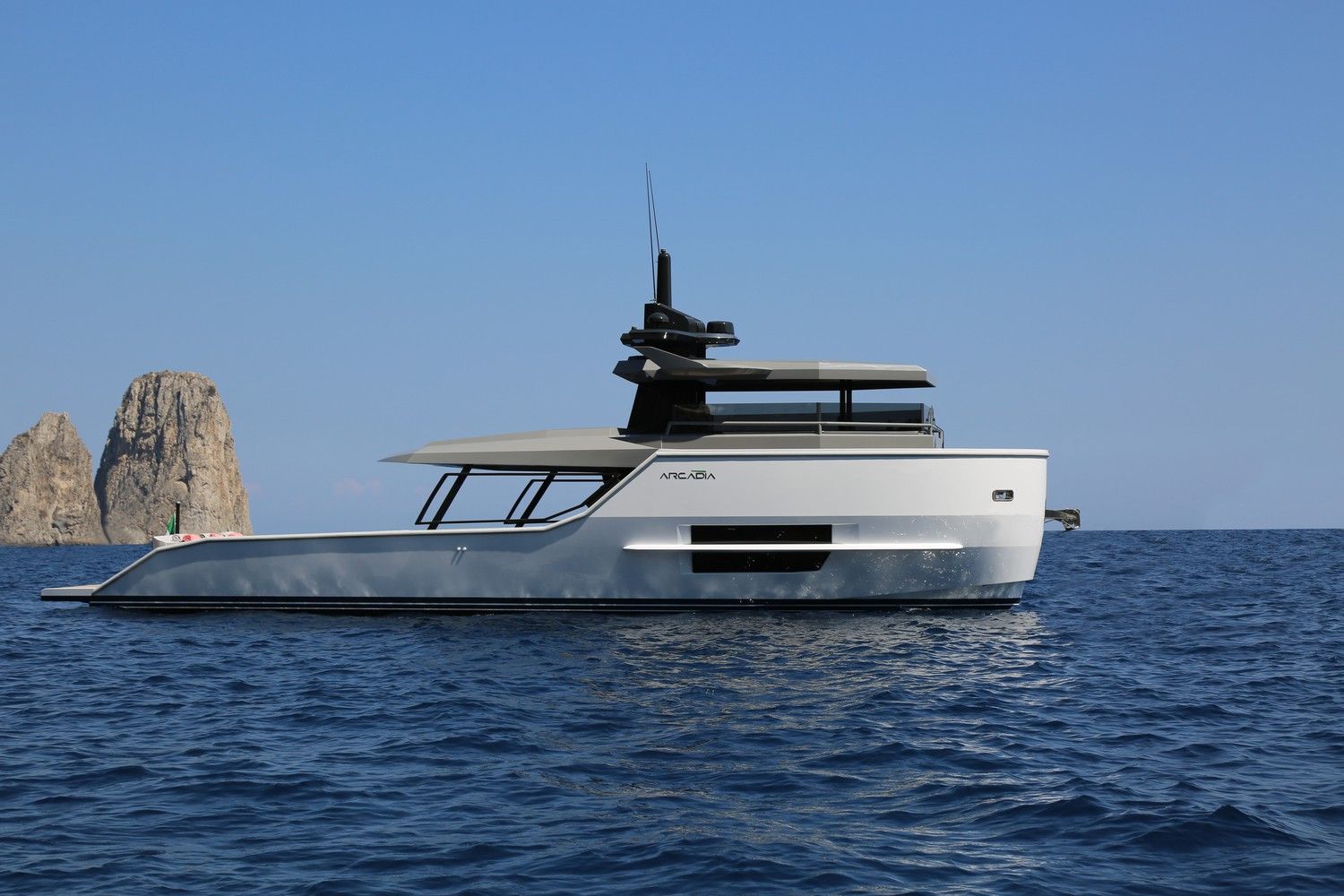 Unveiled a few months ago, Sherpa from Arcadia Yachts is a 16.8 metre yacht built for cruising the warm waters of South European seas.
Sherpa is a "forward thinking design yacht". Even if is only 16.8 m long, the beam is impressive at 5.5 m. A compact vessel with all the key features of a larger yacht: modern interiors, high-performance and efficient hull. Sherpa can be configured in two different versions: Open Deck and Salon Deck.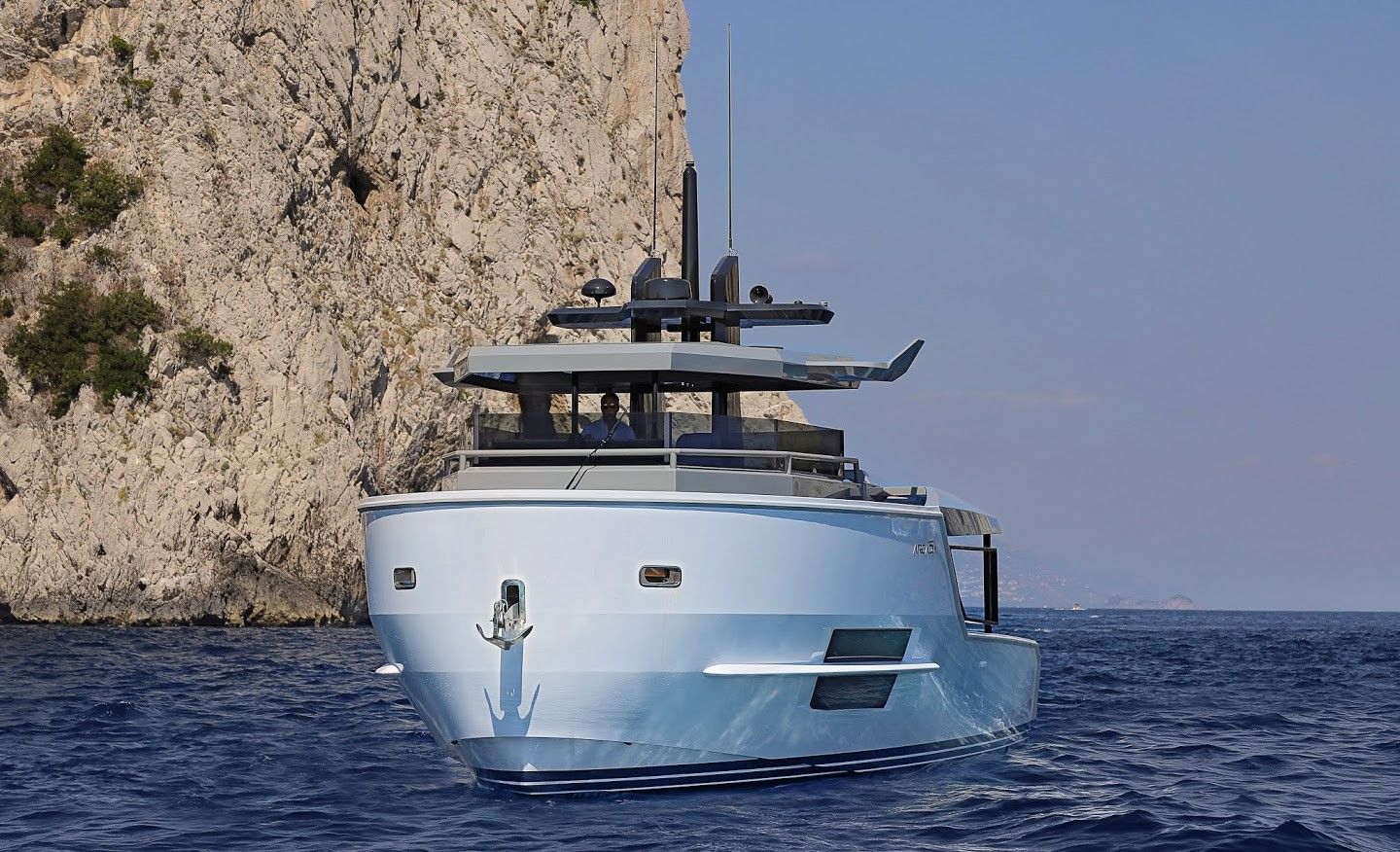 The first one is suited for day cruises, while the second version is better if you choose to go for long distance cruising. Also, the interiors can be configured with one, two, or three cabins.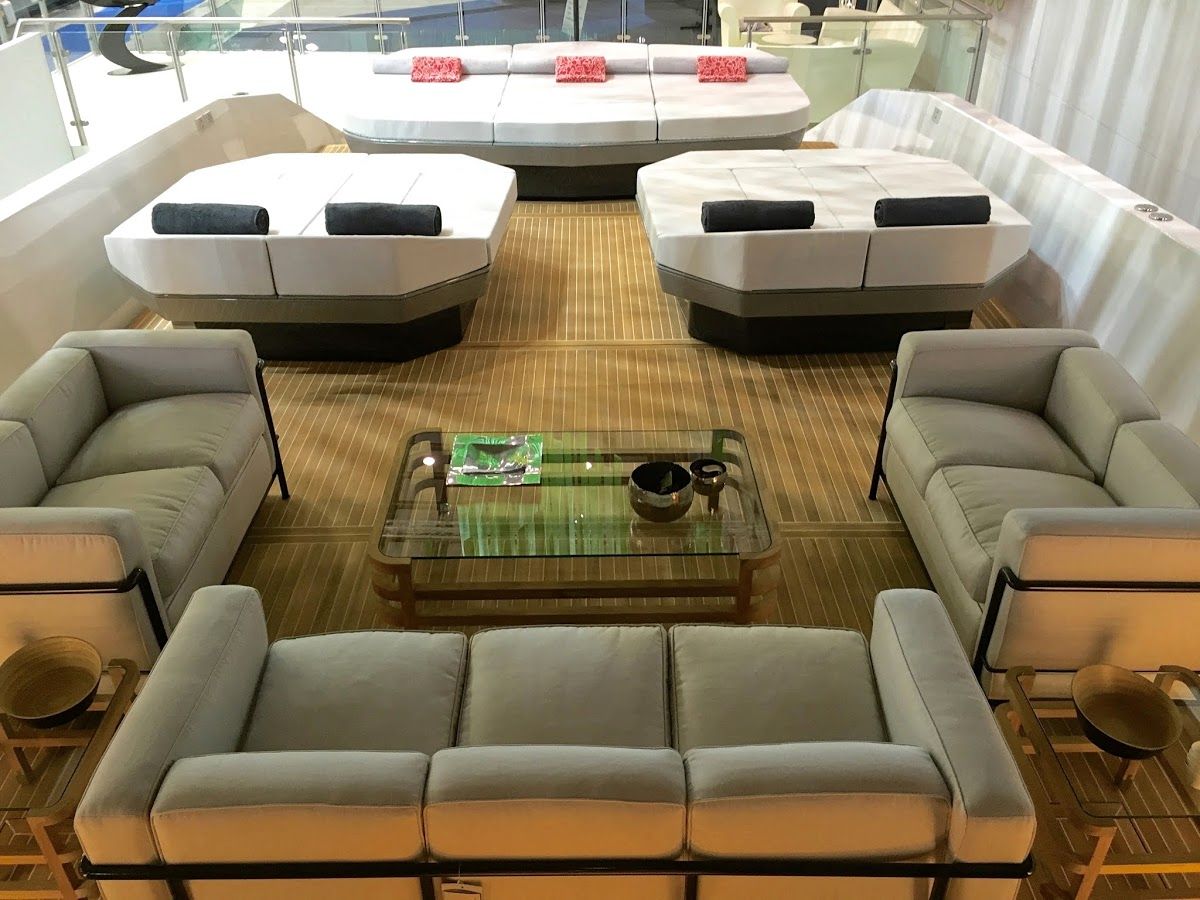 For high-efficiency, Sherpa incorporates solar cells fitted on the superstructure. The system supplies enough power (3.5 kW) to run equipment and electrical systems. Power is provided by a Volvo Penta diesel engine which delivers enough power for a 25 knots top speed. Cruising speed is 20 knots.