80m superyacht
Heesen Yachts has announced that Sinot Exclusive Yacht Design has been appointed by the owners of Project Cosmos to design the interior of their new yacht.
This is the third collaboration between Heesen and the award-winning Dutch studio. Previously, Sinot worked on the design of Azamanta, the first in the 55m Fast Displacement Steel class, and the 70m multi-award-winning Galactica Super Nova, Heesen's largest yacht launched to date.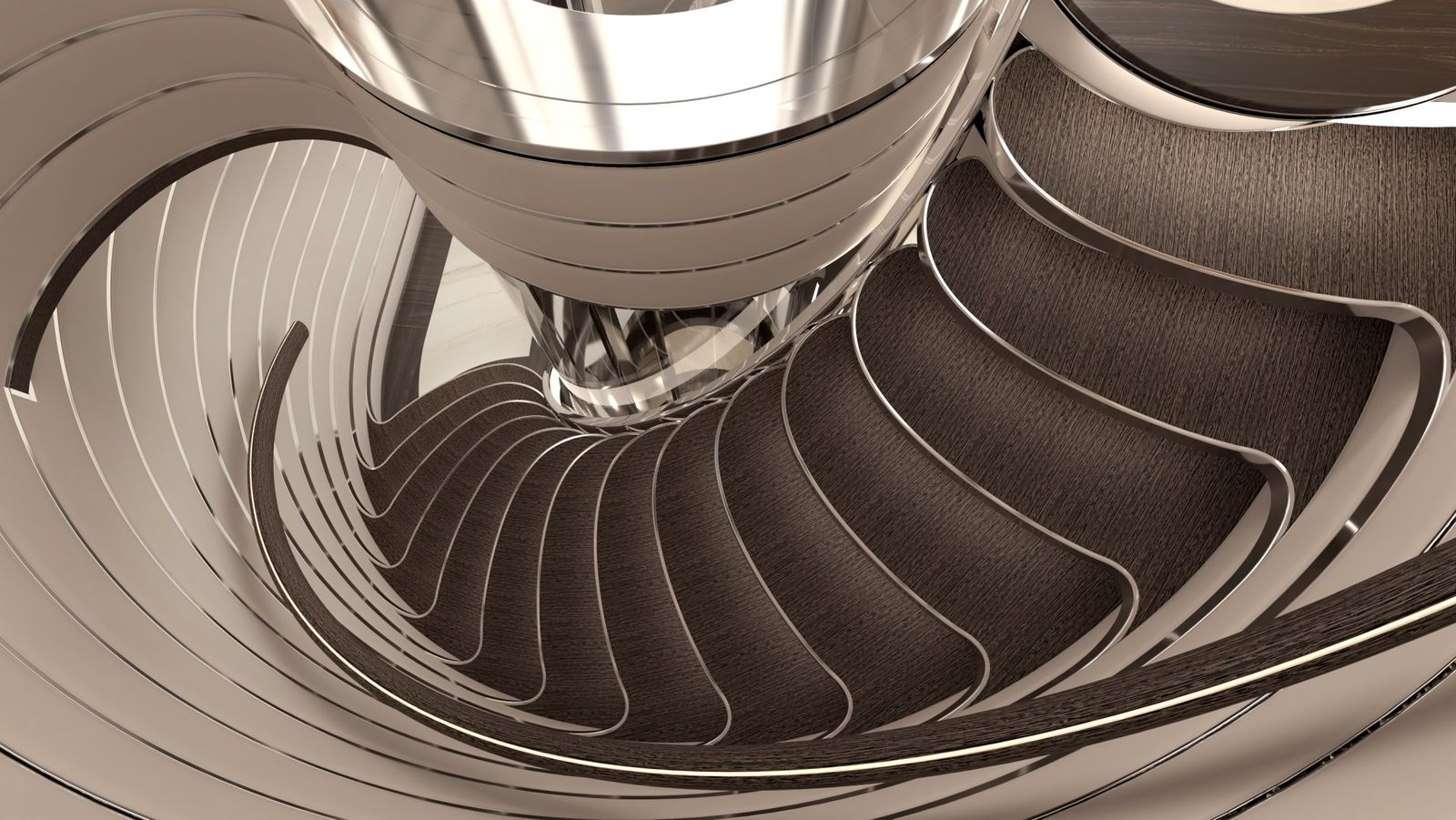 At 80m, 1,700 Gross Tons and with a top speed of 29 knots, Project Cosmos will be the world's largest and fastest full-aluminium motor yacht with conventional propeller propulsion system.
The interior design for this project is inspired by elements from nature. Natural mathematics, such as the Fibonacci sequence, form the basis for the interior architecture. Together with clear graphic lines the result is a clean architectural environment. Special, featured materials, such as backlit onyx, straw marquetry and crystal glass panels are framed within the architectural lines to emphasise the beauty of these materials.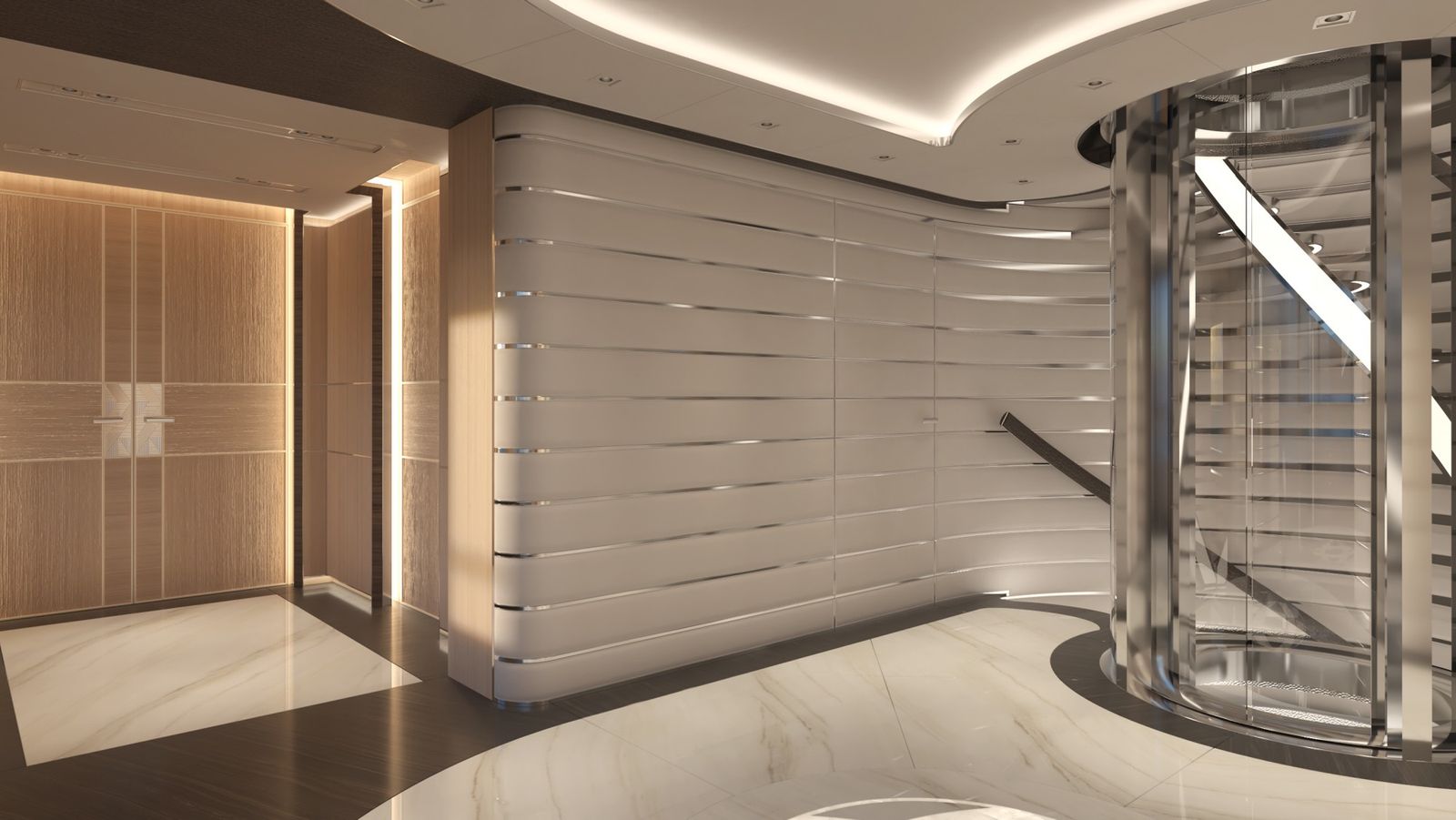 The shipyard's main interior workshop is situated in Winterswijk, 120 kilometres from Oss, and provides more than 7,000 square metres of working space. Here, skilled cabinet makers work on up to five Heesen projects simultaneously, and is where all of the luxury areas are created. At the shipyard in Oss, 30 craftsmen work on the interior for all of the service areas.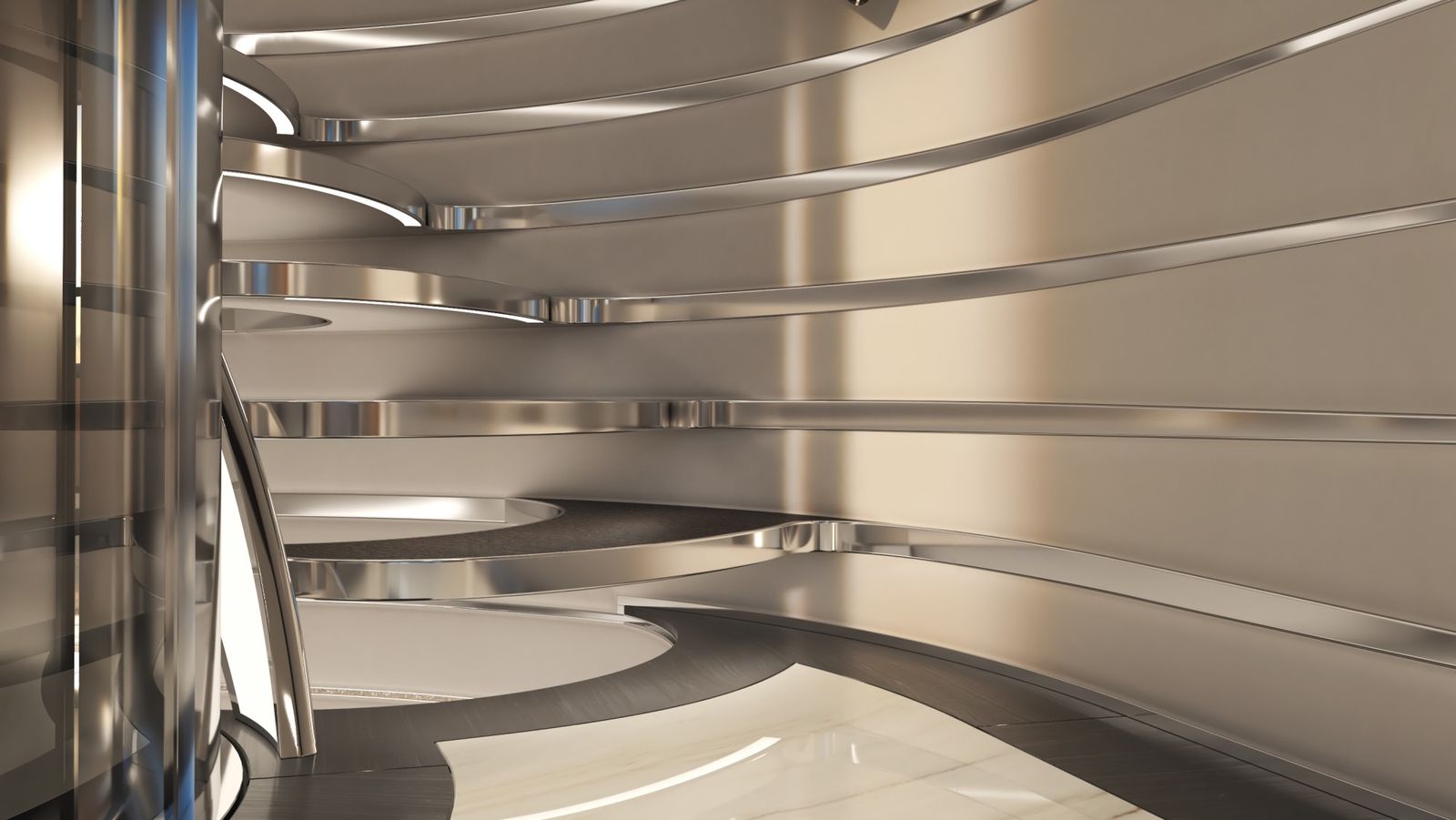 Project Cosmos, with exterior lines penned by Winch Design, is due for delivery in April 2022.
READ MORE: Heesen's Project Cosmos