Can a yacht fly? Yes! But how? The name is Skyacht One and it's the concept for a very special private jet.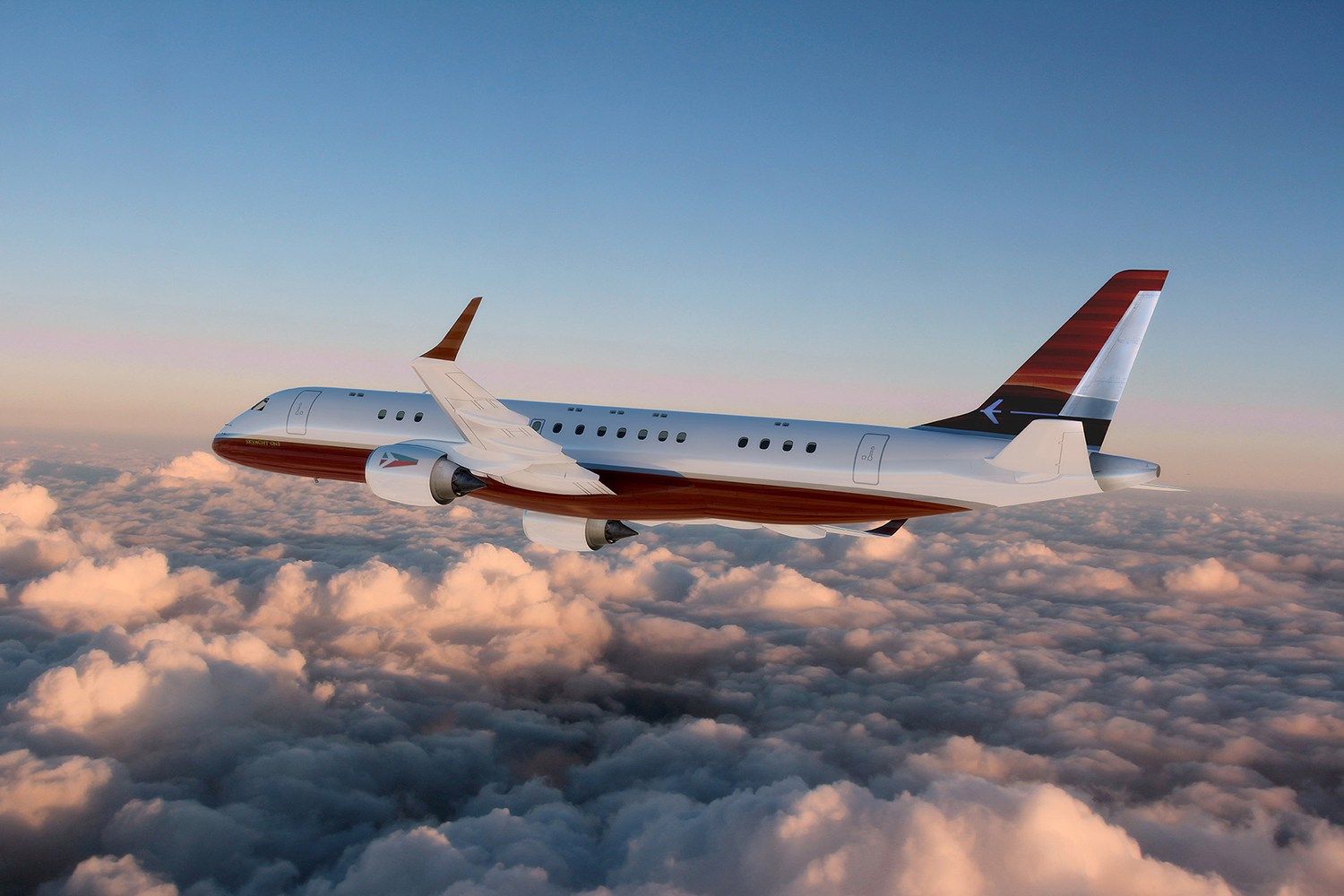 Can a yacht fly? Yes! But how? The name is Skyacht One and it's the concept for a very special private jet. With an interior inspired by a custom yacht from 1939, Skyacht One is one of the most luxurious private jets on the face of the Earth.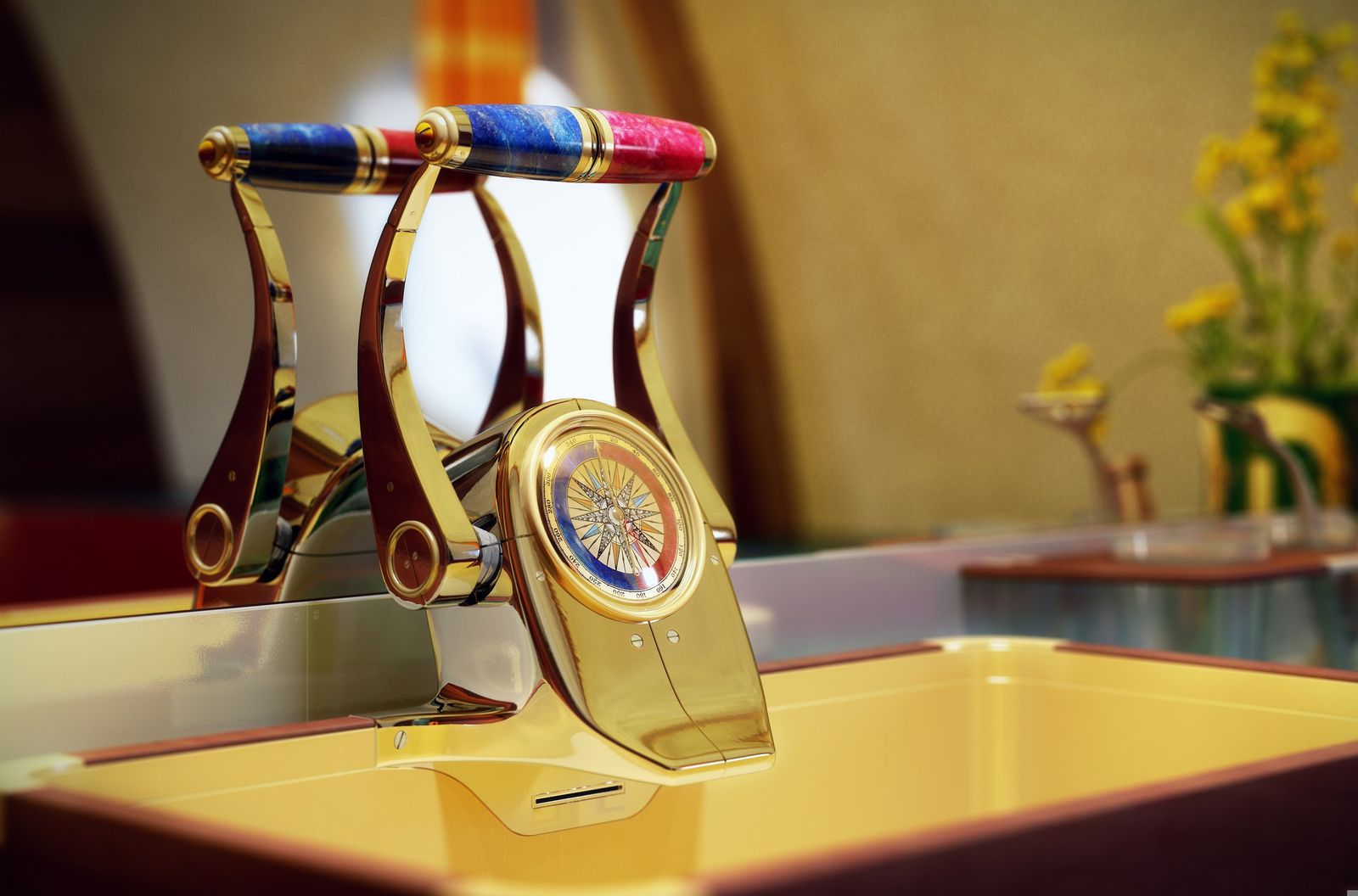 The starting base is an Embraer Lineage 1000E, one of the biggest private jets built by the Brazilian company Embraer. The same plane is used also as a commercial regional jet under the name Embraer 190. The business jet has a range of 4,600 nautical miles and a lot of space for the owner. The cabin is impressive. There is an entry way with planked and pegged bulkhead walls, a private conference room, a main cabin with a large sofa, cocktail bar, flatscreen TV and a master suite featuring a large bed, bathroom, and shower.
The materials used for the interior are leather, mahogany, and fine metals. Another sea inspired feature are roof-mounted SkyPorts that run the entire length of the cabin.
Thunderbird on Lake Tahoe
The original idea that stood behind the Skyacht One is a boat from the 40's. George Whittell Jr. from Lake Tahoe, California, commissioned the built of a very special boat due to his love for aviation and especially for the Douglas DC-2, his personal plane. He wanted to take the world of aviation on the water and built a fantastic Hackercraft motor yacht called Thunderbird. The yacht still sails today on Lake Tahoe.
George Whittell Jr. collection of motorized toys included beside the DC-2 a Grumman Goose seaplane, six Duesenberg motorcars, a 145 feet pleasure yacht, and the legendary 55' speedboat, Thunderbird. The motor yacht is one of the most beautifuland elegant wooden vessels crafted in 20th century. The vessel was commissioned specifically for Lake Tahoe, and was designed by famed naval architect John L. Hacker and built by Huskins Boat Works in Bay City, Michigan. The eccentric millionaire requested that the hull and cockpit of his new speedboat to resemble the fuselage of his private airplane. The builder used double-planked mahogany and brushed stainless steel for details. The boat was originally outfitted with twin V12 Kermath engines each good for 550 hp. The vessel was capable to reach 60 knots.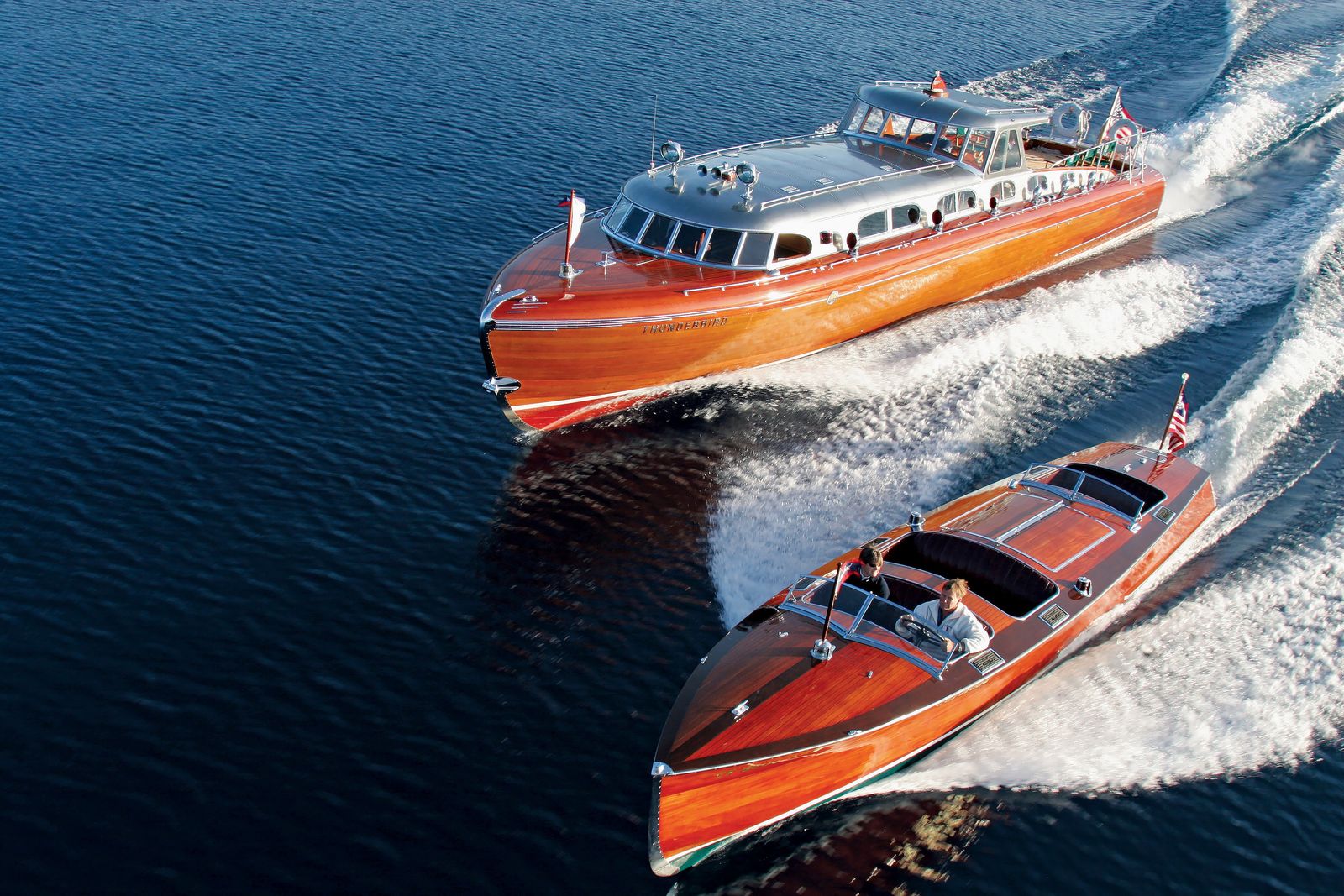 The build was extremely expensive at $87,000 (nearly $1.5 million in today's money) and Whittell took delivery in 1940. The boat was left in disarray after its owner was confided to a wheelchair, and was rescued by casino magnate William F. Harrah in 1962. It underwent a full restauration and got new engines, the originals Kermath were replaced with two Allison V12 aircraft engines, each developing 1,100 hp. The boat still sails today and it's owned by the Thunderbird Lodge Preservation Society.