The future is here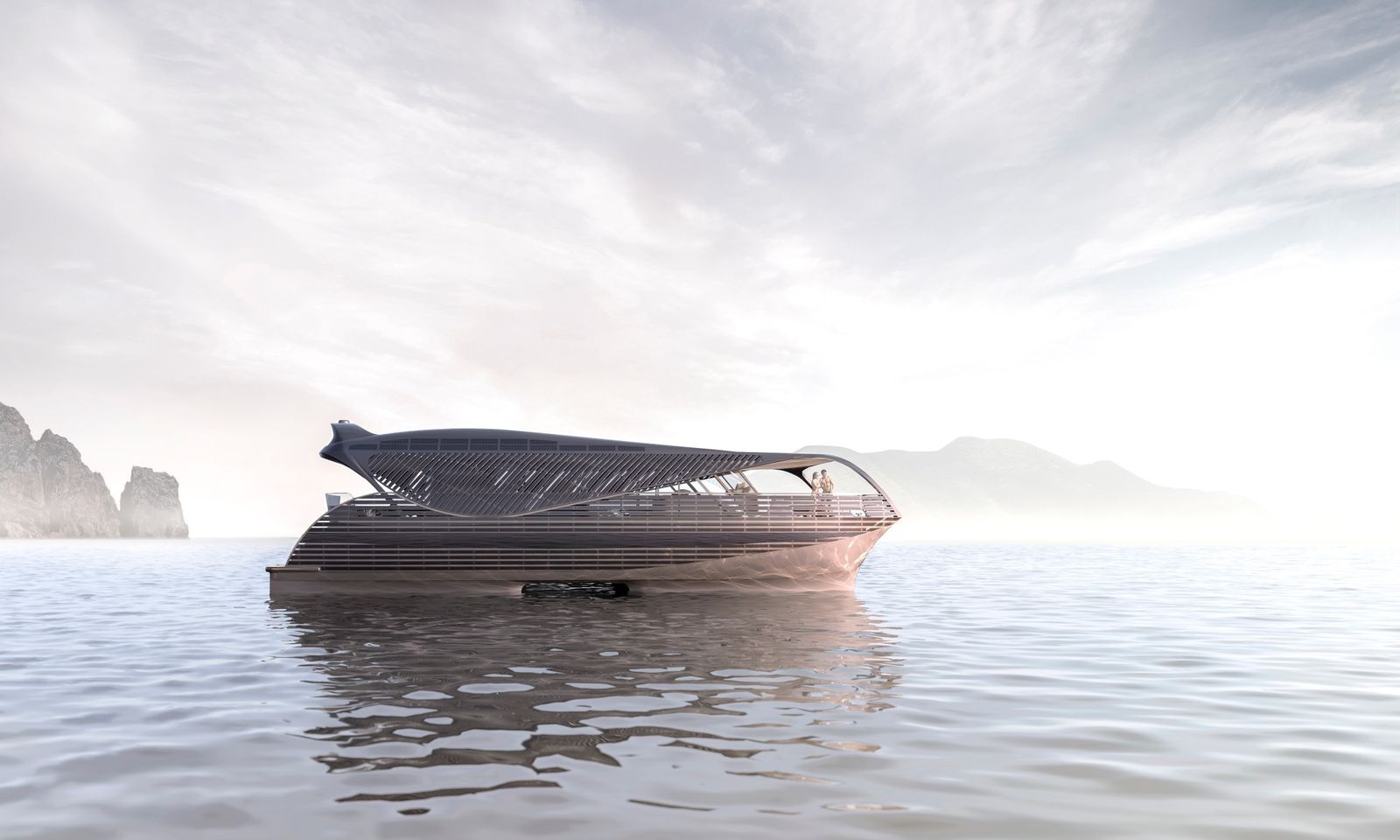 After five years of research by the Swiss company SolarImpact Yacht AG, the vision of a seaworthy solar yacht with futuristic modern aesthetics has now been realized.
This innovative high-tech design concept was developed to combine luxurious convenience, modern design and sustainability, and make it capable of sailing the high seas.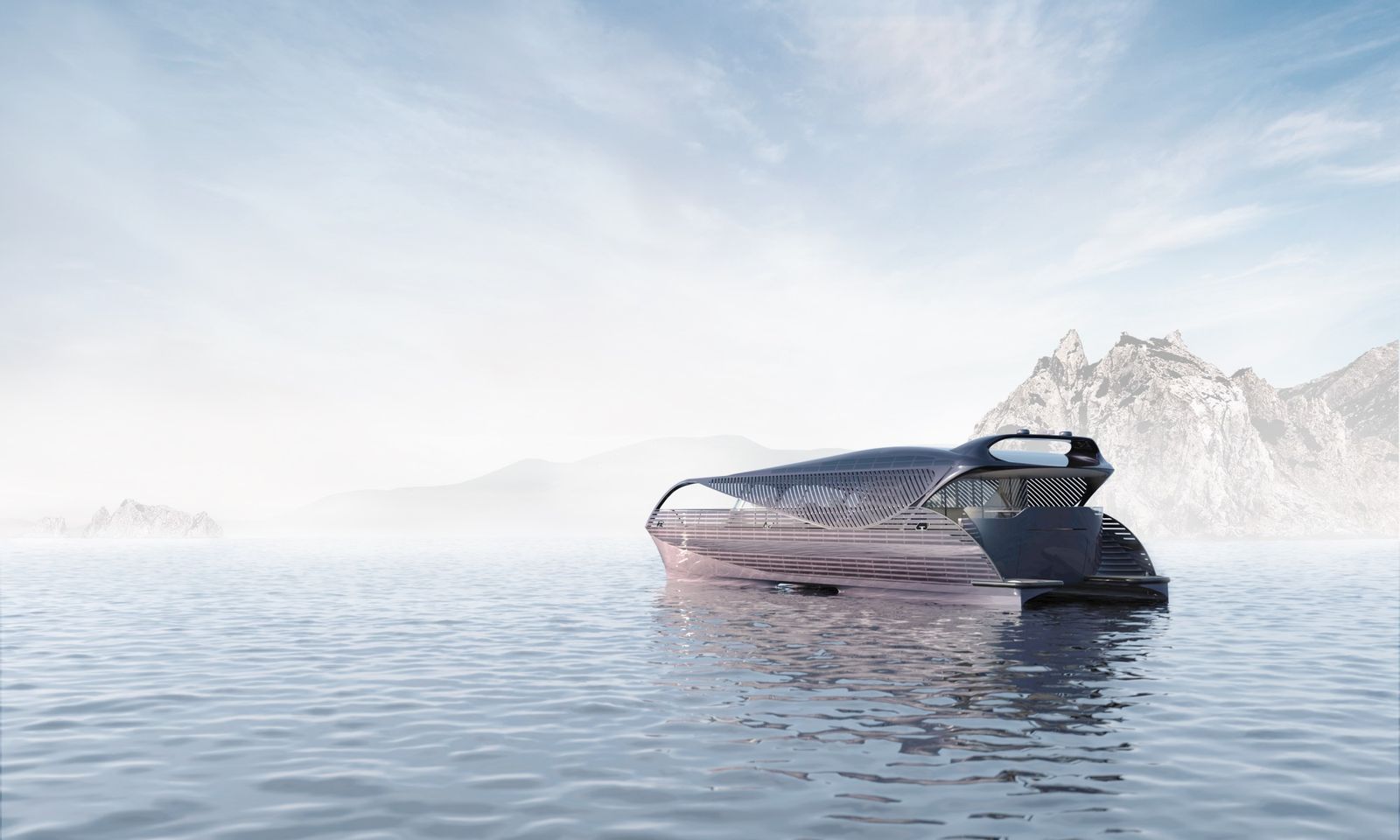 The concept will be unveiled at Cannes Yachting Festival 2018, where visitors can explore a virtual 3D model of the solar yacht.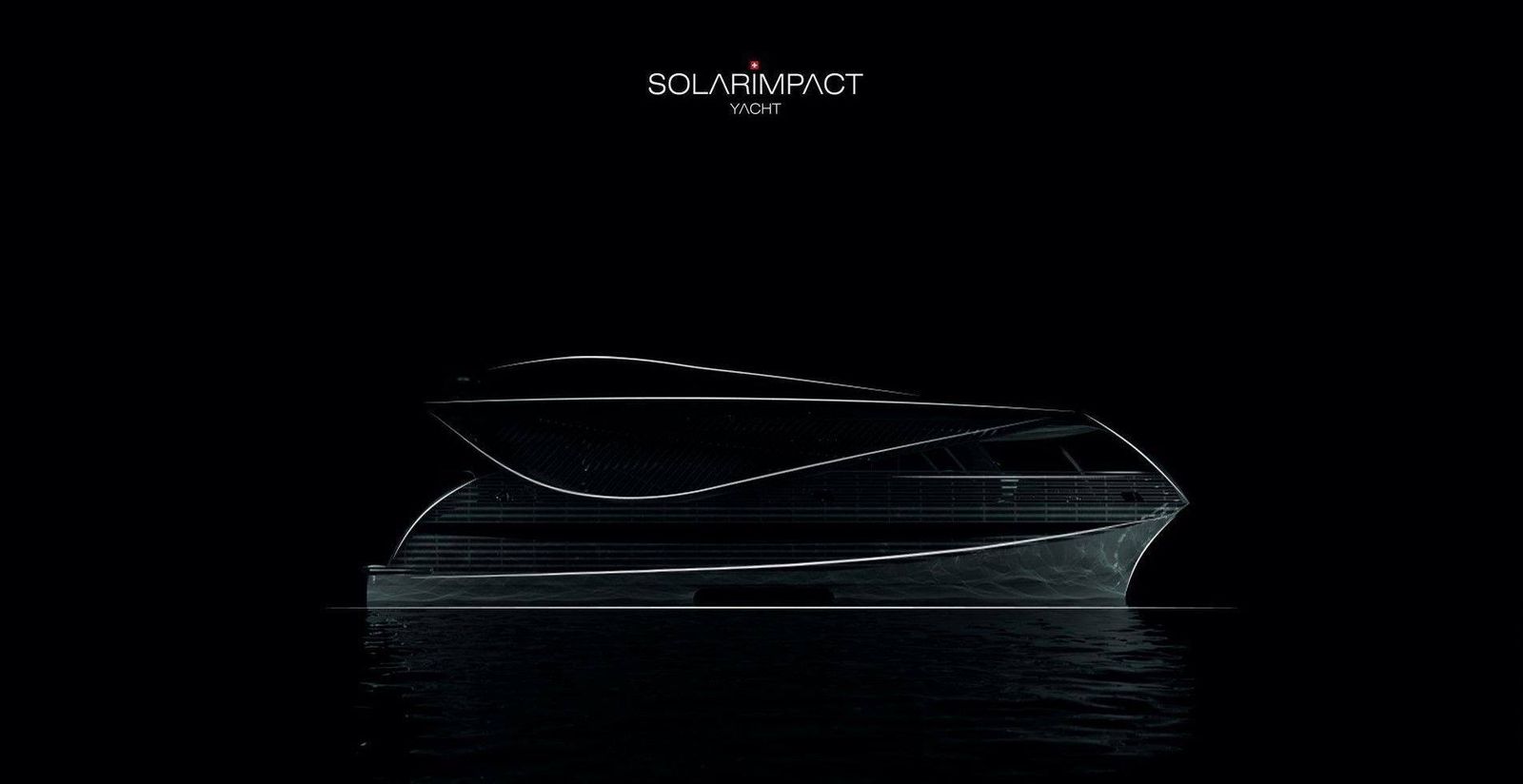 Two aspects that have prevented a pleasant stay on board in the past have also been addressed: rough seas and high noise levels. The innovative solar yacht glides almost silently and without swaying – even over waves several metres high. The hull technology is based on the SWATH (Small Waterplane Area Twin Hull) construction principle, which has been known since 1938 but was previously reserved for special ships only: two torpedo-shaped buoyancy hulls under the water surface support the ship. This achieves a physical shaft decoupling that reduces the rolling and heeling of the yacht by up to 90 percent. It lies calmly in the water even in strong swells, putting an end to the annoying swaying motion of the boat.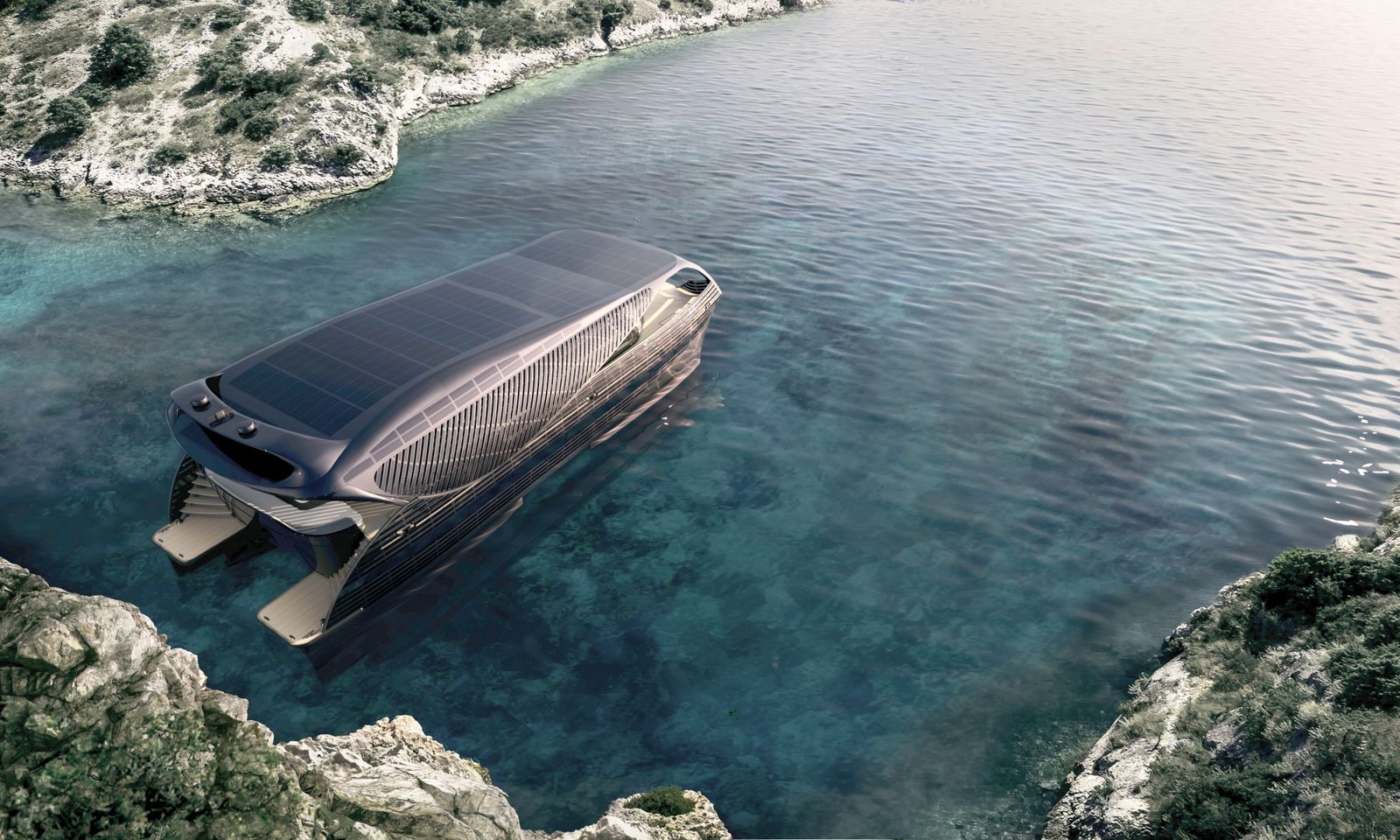 But SolarImpact has recognised that the principle offers yet another invaluable advantage: it significantly reduces energy consumption. All systems on board can use the sun as their primary energy source. The yacht's solar drive is not only environmentally friendly but also extremely quiet.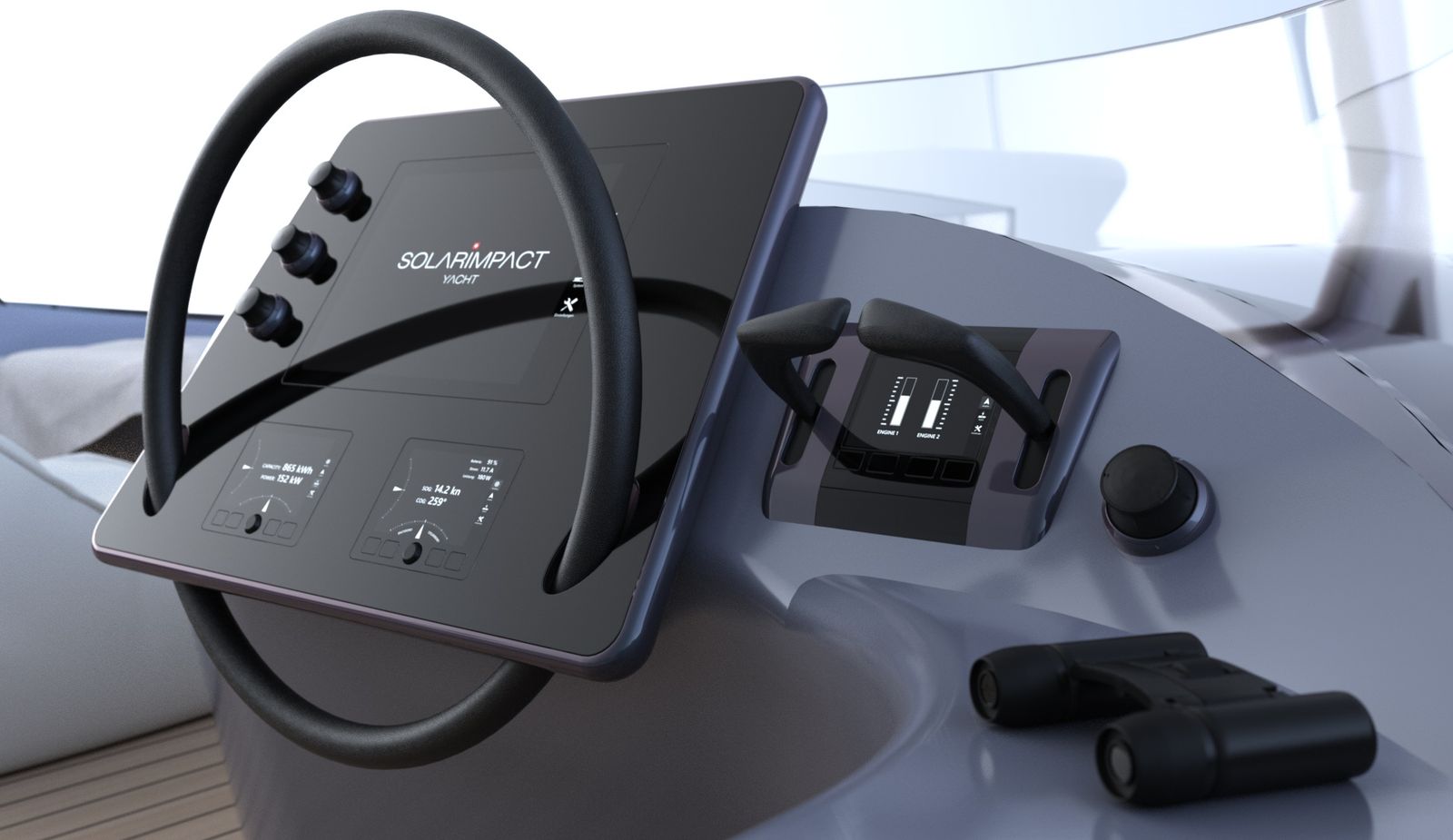 The 23.7m vessel offers 340 sqm of living space on three levels.
The drive technology and energy supply were developed in cooperation with Austria's Kriesel Electric GmbH & Co. KG. For solar cells, SolarImpact cooperates with American supplier SunPower.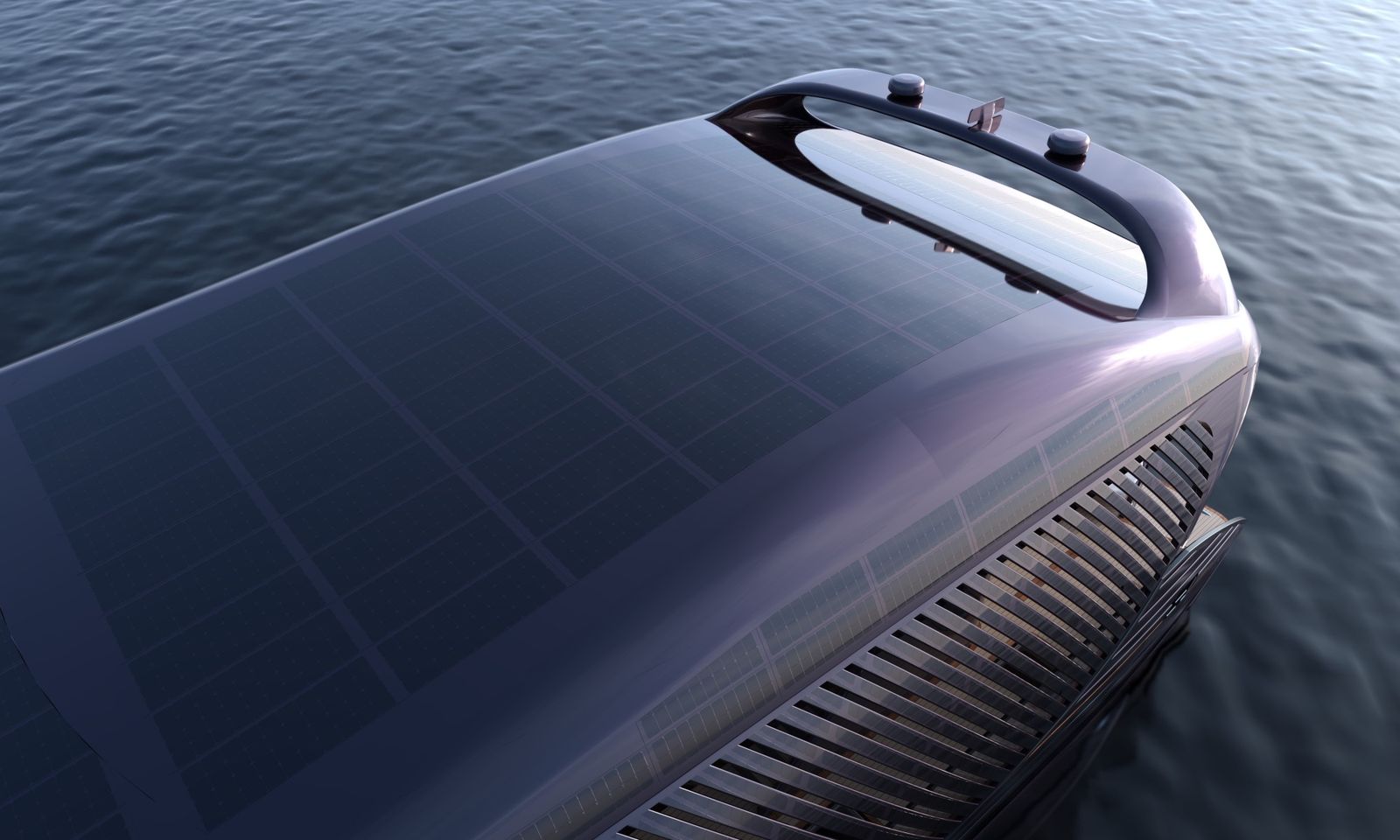 Two electric motors of 500 kW can push the vessel to a top speed of 22 knots, and a diesel aggregate ensures power in case of unfavourable weather conditions such as longer periods of cloud cover.
All key systems are highly automated so that a single person can even manoeuvre the yacht.
READ MORE: Q Yachts Q30 electric boat