It needs a lot of sunshine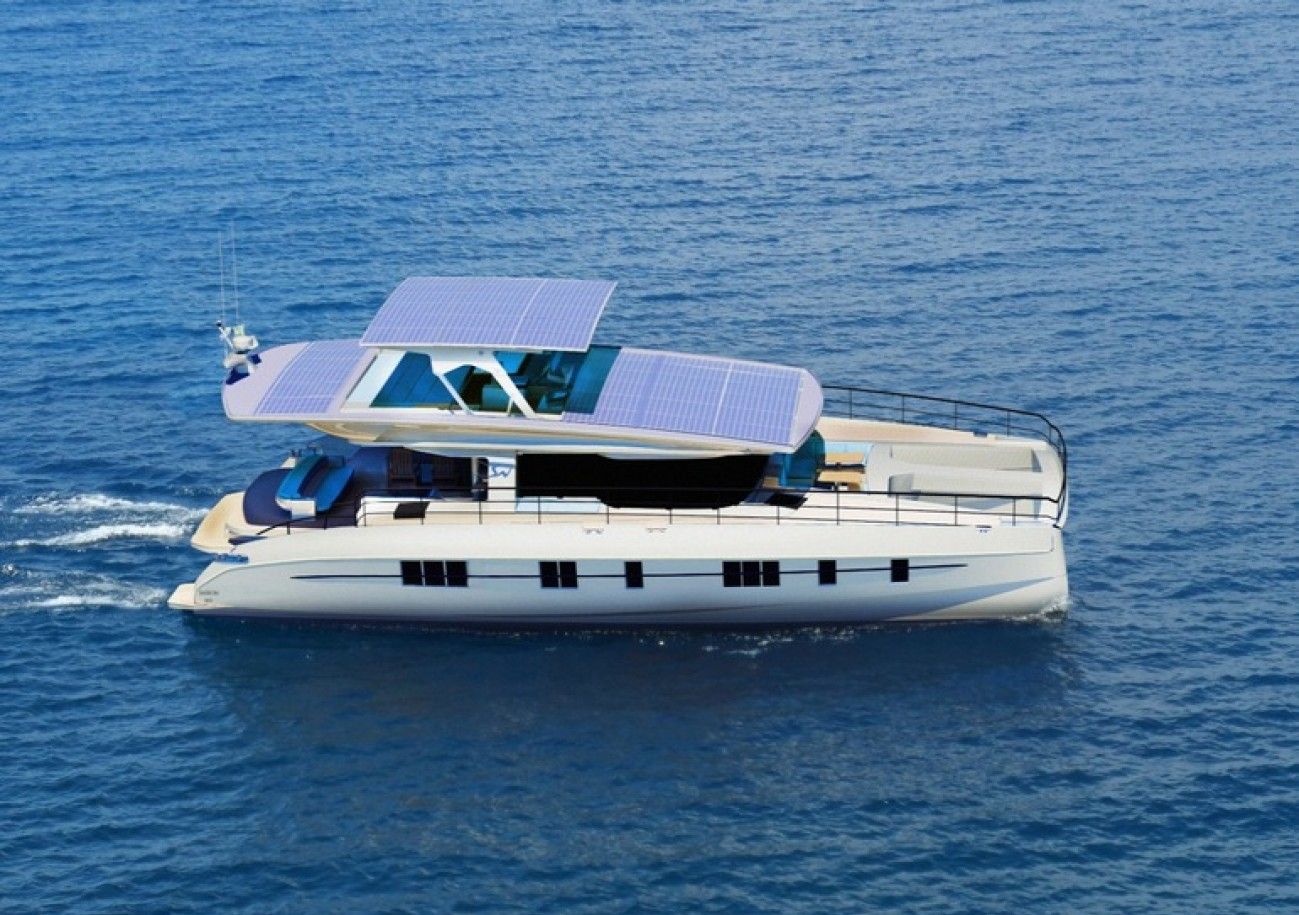 Solarwave Yachts is a Swiss company that specializes is building solar-powered catamarans.
The first example was the Solarwave 46, built between 2009 and 2010. 14m in length, the Solarwave 46 catamaran had a top speed of eight knots and a cruising speed of 5-6 knots.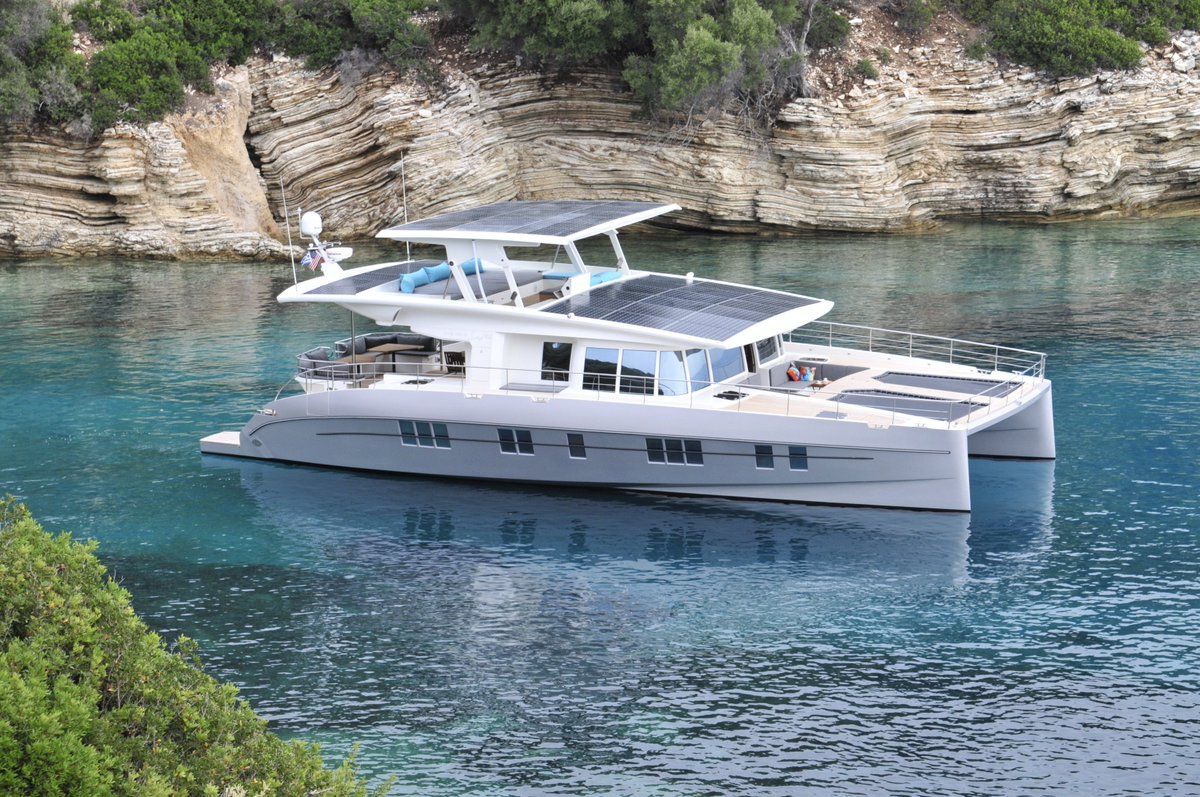 Now, Solarwave offers three sizes: 54, 64 and 74 feet. The yacht built by the Swiss company are entirely powered by the sun and offer complete autonomy, independent from wind or diesel. They also have the advantage of complete silence when under power.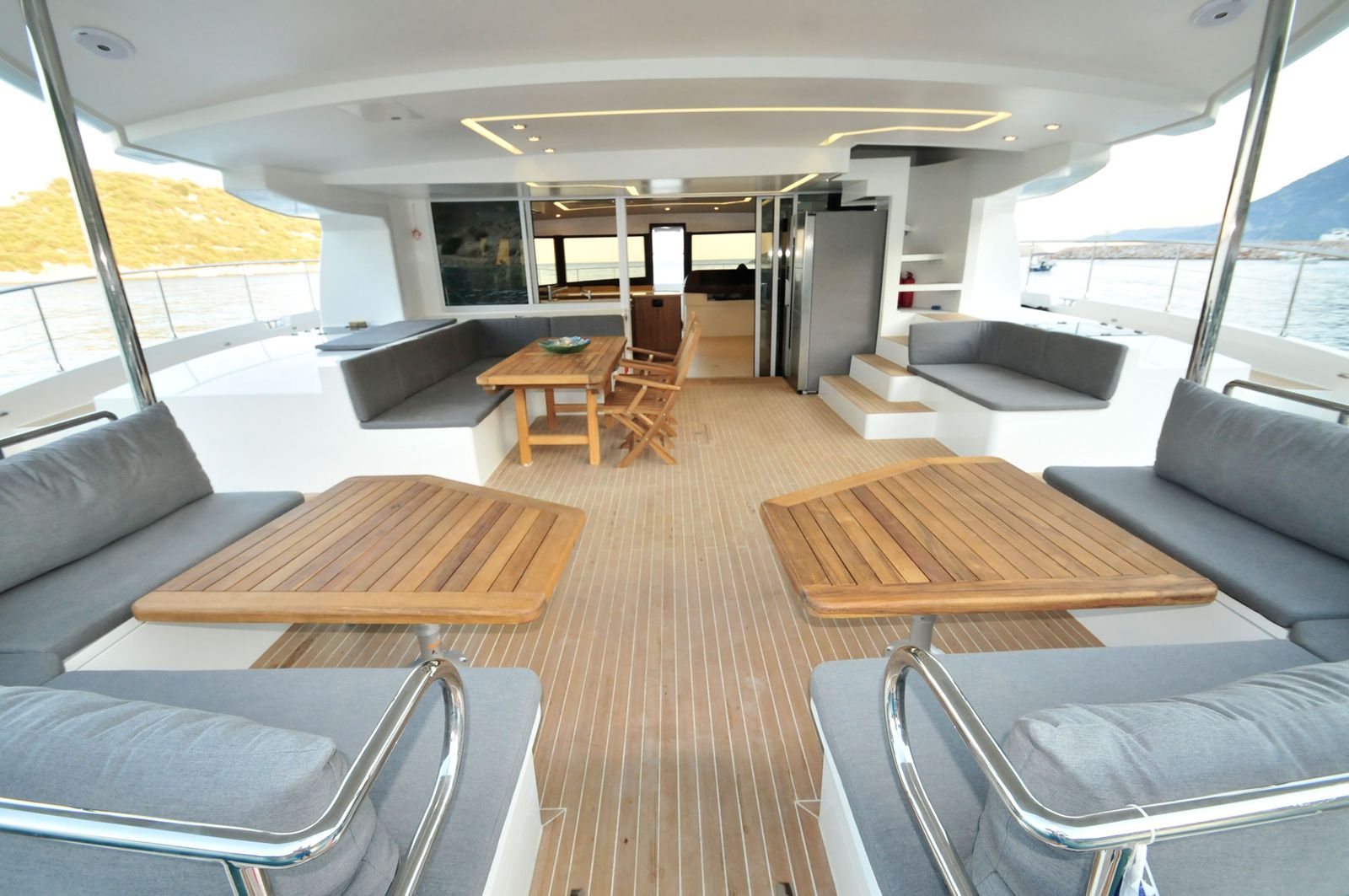 The catamaran can accommodate eight guests in four VIP cabins. As an option, there is also a crew cabin. If the future owner considers that solar power is not enough, the yard can add diesel propulsion or sails.
With a length of 19.4m and a beam of 9.5m, she is powered by two electric motors, each of 60kW. Top speed is over 10 knots.