She is named Panta Rei III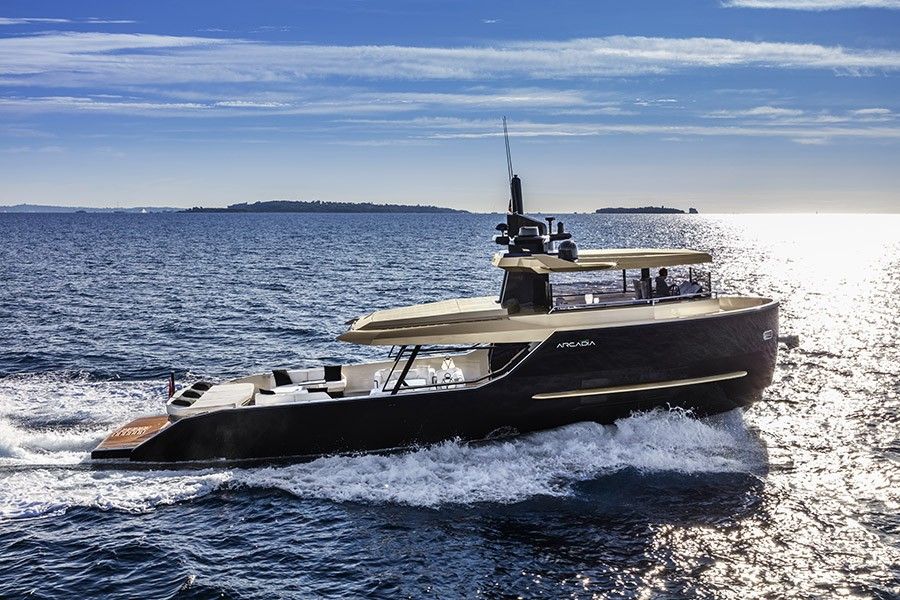 The Arcadia Sherpa model was launched in 2010, but her radical design is still attractive even after eight years.
The latest example of the Sherpa fleet is a vessel that has abandoned her usual livery and has gone haute couture.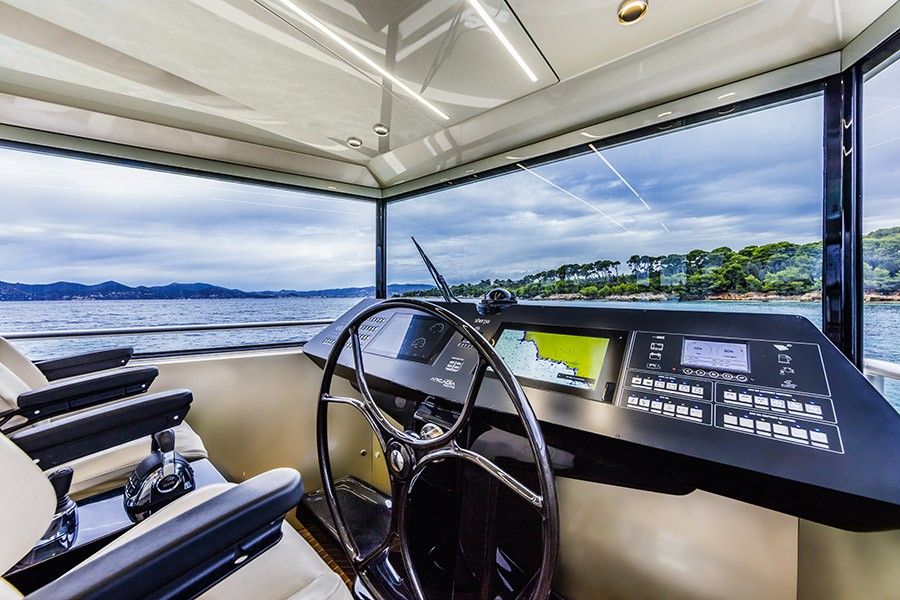 The owner expressly asked the yard to paint the hull in the same iconic Silver Sand color as his Rolls Royce. Starting with nothing more than a paint sample from Rolls Royce, Arcadia Yachts and its nautical supplier spent two months meticulously working to produce a paint that guaranteed the kind of chemical stability required to stand the test of time in the marine environment. The effort was rewarded, however, by the owner's instant thumbs-up, confirming the yard's ability to consistently put the owner's requests at the very heart of each project.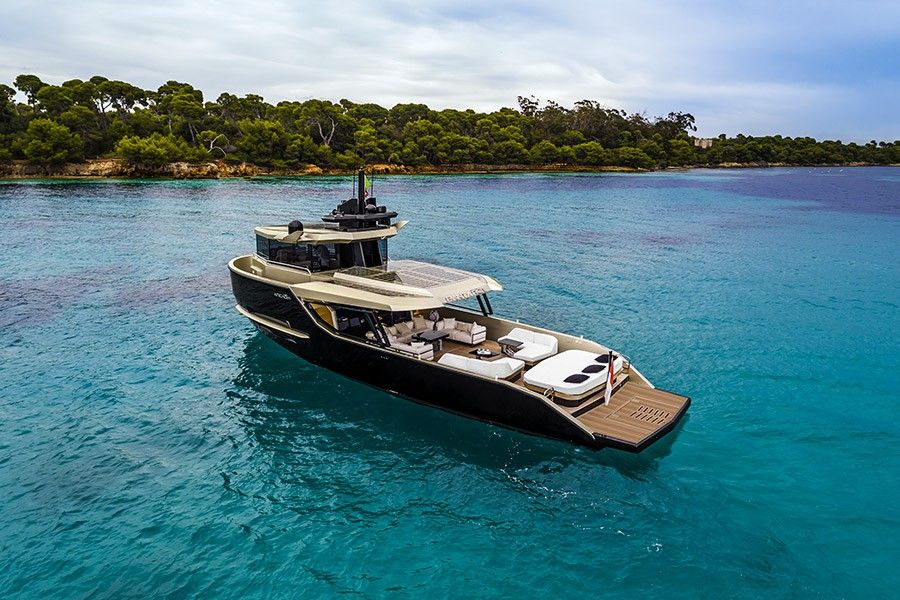 Arcadia Sherpa features the Easy To Close sky lounge which can convert to an enclosed space protected by side windows that rise all the way up to the hard top. The up and down windows can be raised when it is very hot or the weather is bad or lowered so that guests can enjoy the natural sea breeze.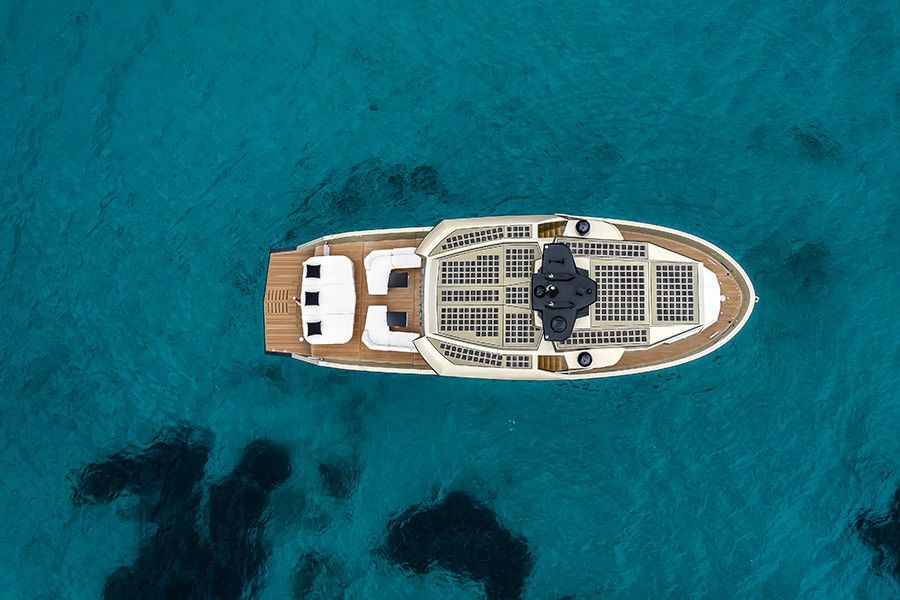 Aside from a convivial area and the helm station with its carbon-fibre wheel, the sky lounge also has a galley unit finished in the same glossy Silver Sand paintwork, offering a steel double sink, a fridge and a Bosch induction hob.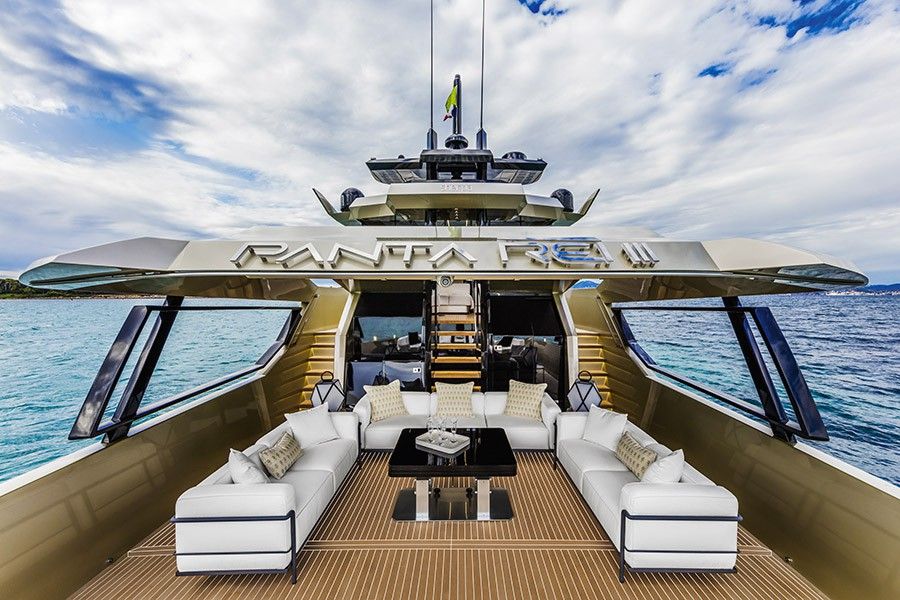 Power is provided by dual Volvo Penta IPS600 engines.