Italian builder Viareggio Superyachts has just a few boats in its fleet, but Stella Maris is pretty awsome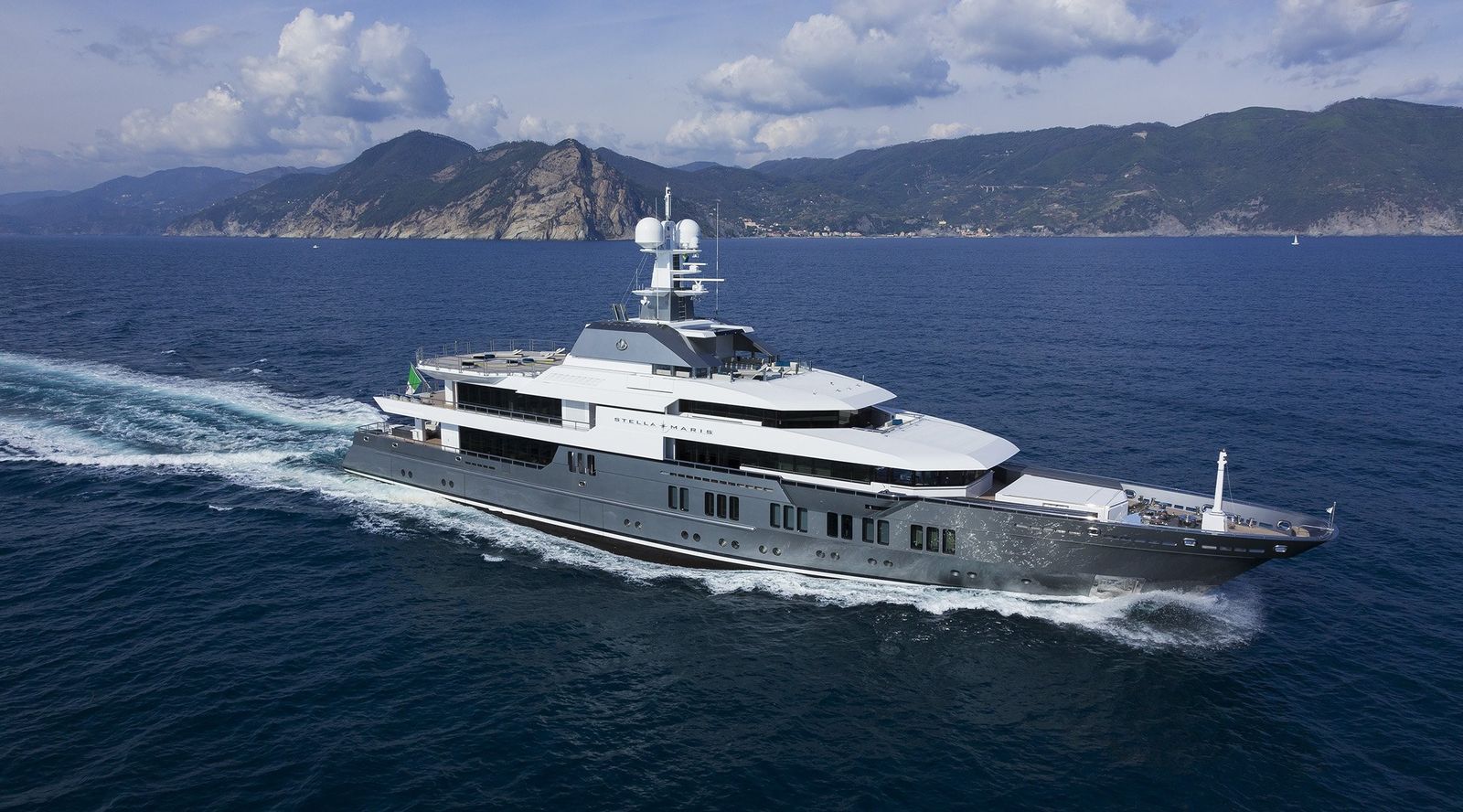 Stella Maris is a 72 m long superyacht built by Viareggio Superyacht (VSY) in 2012. It is the largest vessel that emerged from the young Italian shipyard. With a striking appearance, and a beautiful line, Stella Maris is still an impressive superyacht that roams the seas.
It was designed by the renowned Espen Oeino, with radical striking lines. Is is easy to spot her due to the bold hull color, DuPont Metallic Grey, that gives a slight military feel. With interior design by Michela Reverberi and naval architecture by Laurent Giles Naval Architects, the brief for the project was to create a villa style yacht that would be home in any location. One of the more challenging tasks for the design team and naval architects was how to create enough interior space to accommodate furniture usually found in land-based environments.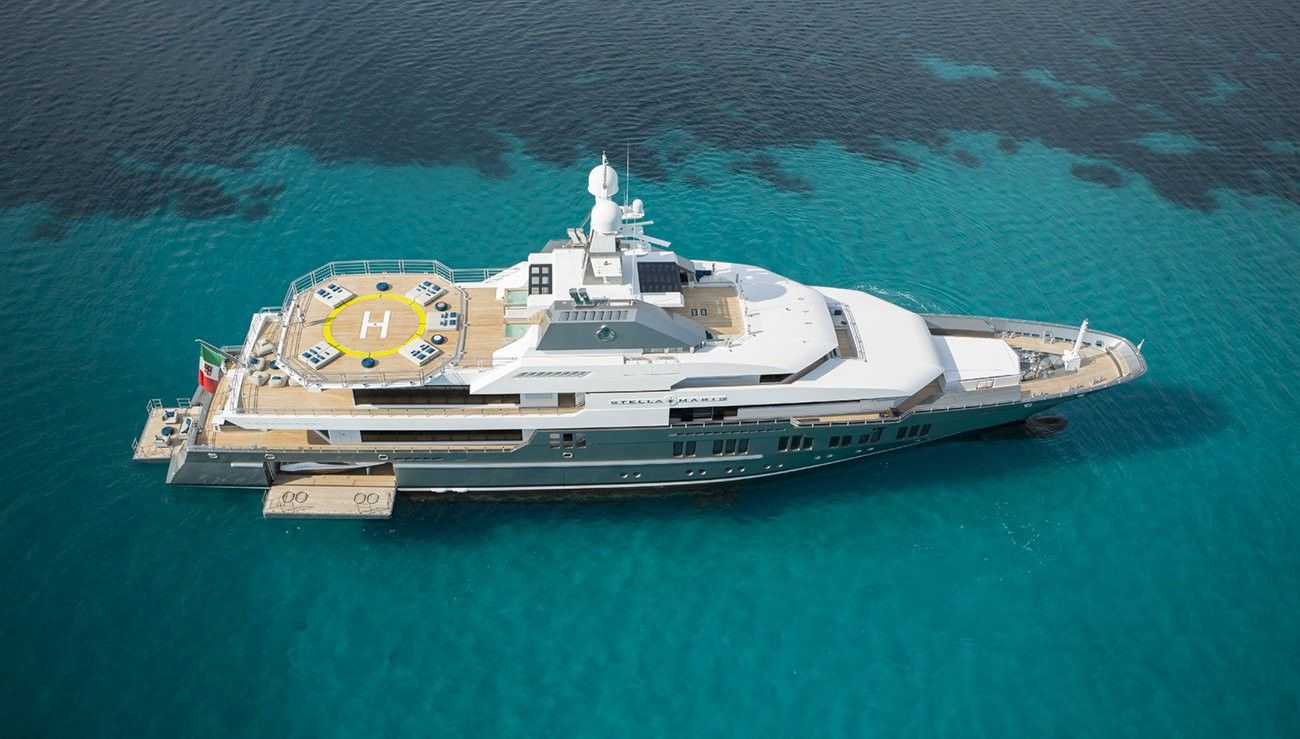 For this to be possible, the ceiling heights were raised to 2.7 min the main saloon and 2.55 m in the upper deck saloon.
For the relaxed interior, the designers used natural toned fabrics. The owner has his own private deck which includes an 88 sqm apartment, private terrace, and sunbathing area.
Another important feature on this superyacht is the full commercial helideck. Stella Maris is only one of four yachts that have certification from Helideck Certification Agency which permits helicopter landings at night. When not in use, the helideck can be transformed as a sun deck.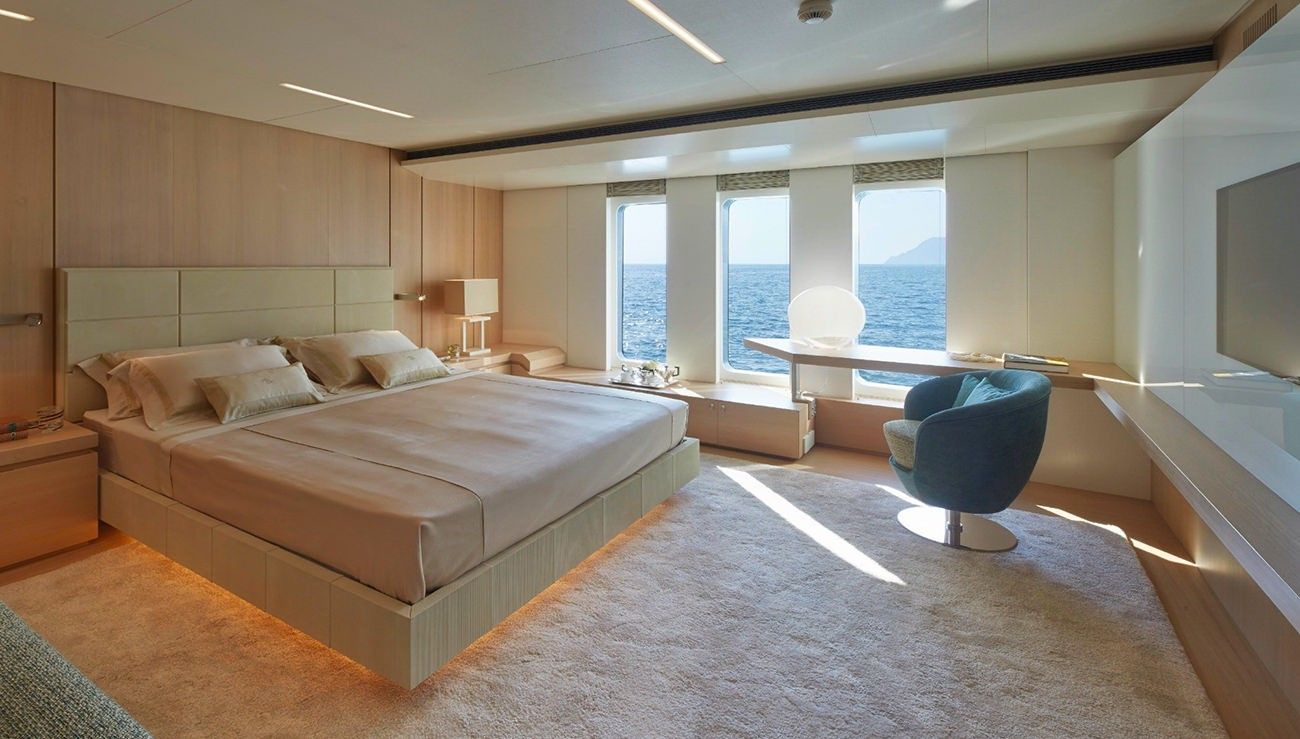 Stella Maris can accommodate 12 guests and she needs a crew of 18 to operate. Power is supplied by two Caterpillar 3516B engines each delivering 2,720 hp. Maximum speed is 17 knots. If cruising at 12 knots, range is 5,000 nautical miles.