Strand Craft presents a 122m explorer yacht concept named Aurora Borealis
Designed by Kurt Strand
Strand Craft has presented its latest explorer yacht concept named Aurora Borealis.
Designed by Kurt Strand, the 122m explorer yacht has six decks and a 20m beam for an open outdoor experience. A large helicopter pad is located on the aft deck near a swimming pool with a retractable glass floor. The helicopter hangar can be closed in bad weather.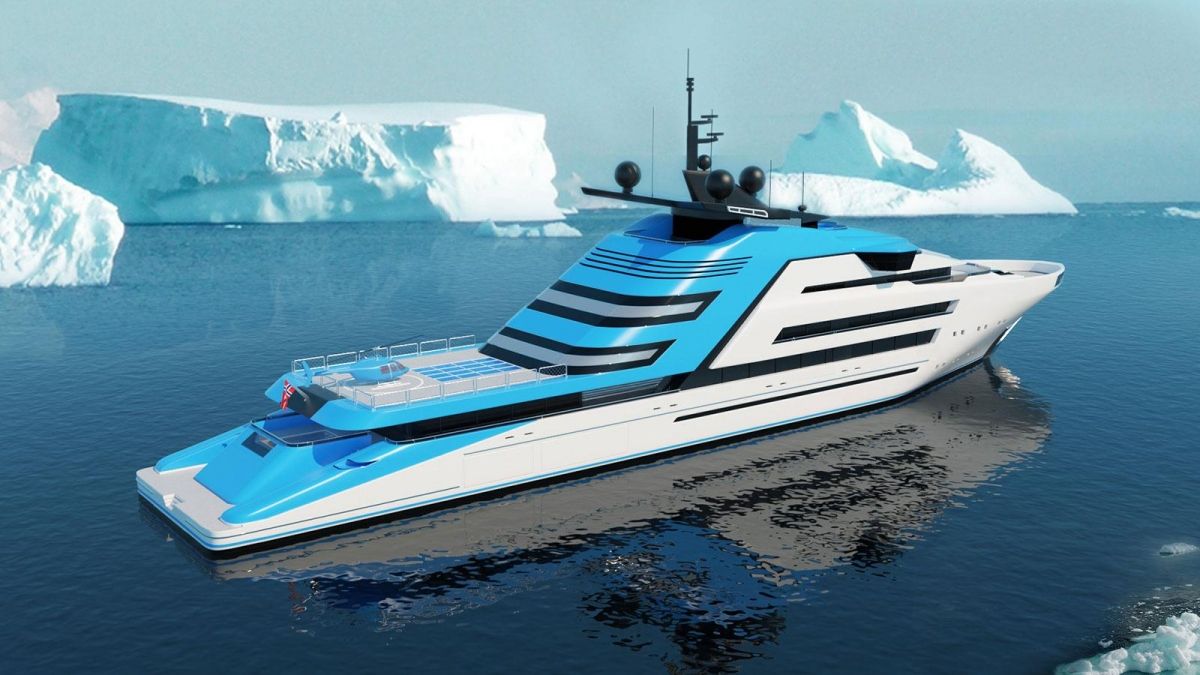 The large explorer yacht can host a plethora of water toys and tenders including a small submarine and a 13m tender.
The vessel is designed to accommodate 20 guests in ten cabins including the 400 sqm owner's suite. The staff quarters is located on the lower deck and will accommodate a crew of 48 people.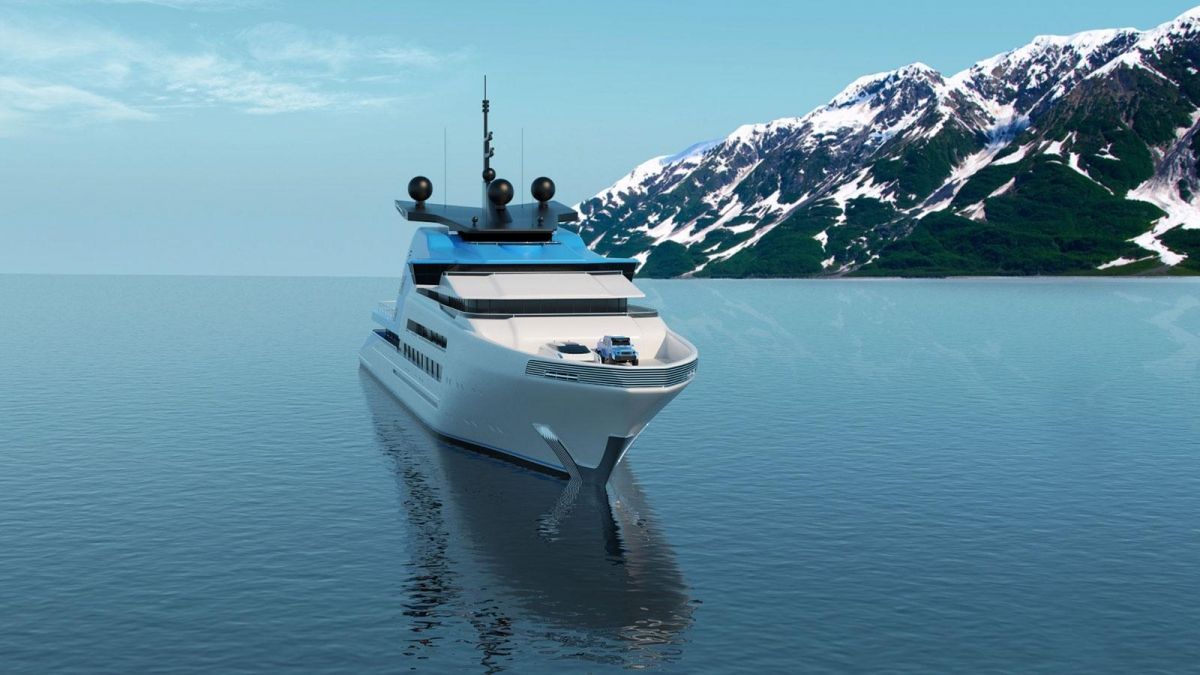 The concept is designed to use a modern propulsion system of three azimuth pods powered by hydrogen fuel cell generators. Top speed will reach 20 knots.
READ MORE: Damen SeaXplorer