Sunreef 40 Open speedster makes official debut
The powerful catamaran was present at the Dubai Boat Show
Debuting at the Dubai International Boat Show 2018 the 40 Open Sunreef Power enters the market of luxury day cruisers and superyacht tenders.
With powerful engine configurations, finest upholstery, individually-selected hull colors, a fully-equipped wet bar, premium sound systems and sun awnings, this radical multihull speedster offers limitless options for customization, including an exclusive Sun King diamond coating by Jean Boulle Luxury and racing engines.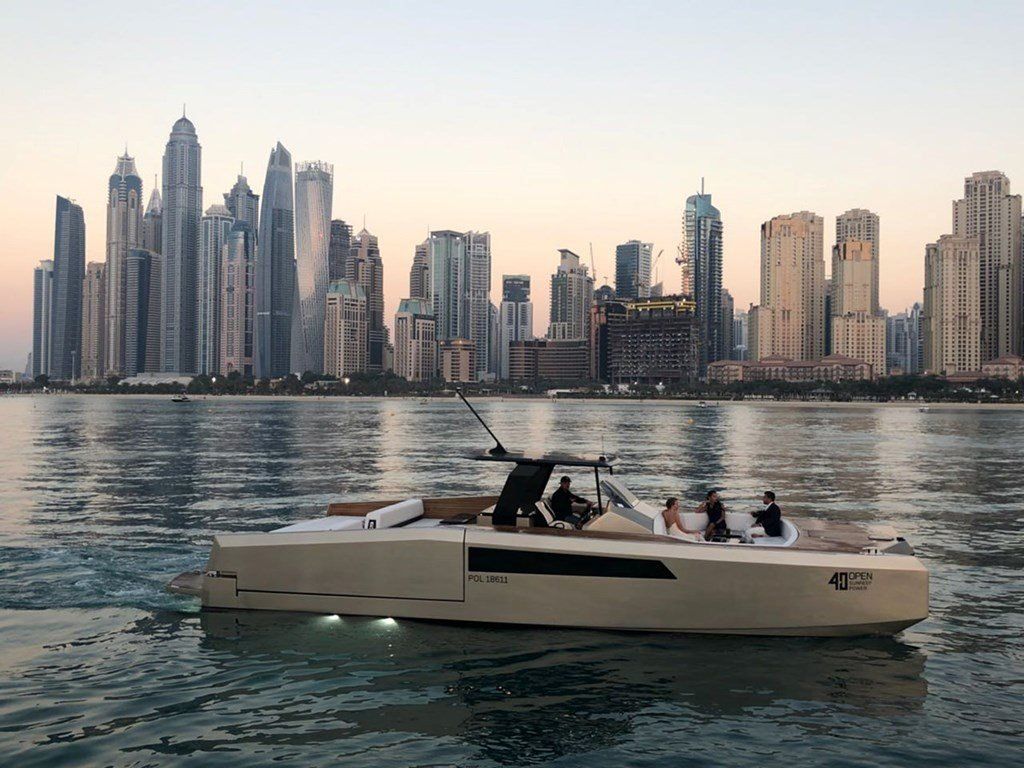 Company founder and president, Mr. Francis Lapp has taken the opportunity of the DIBS 2018 to announce the development of a Dubai-based Sunreef Yachts production facility. Using the shipyard's know-how in multihull design, the local production will focus namely on the 40 Open Sunreef Power, bringing the new model closer to its regional audience.
The 13m Open Sunreef Power is equipped with inboard propulsion ranging from 2 x 425 hp to 2 x 1100 hp to offer a speed potential of over 60 knots.
READ MORE: 40 Open Sunreef Power