Impressive 175m megayacht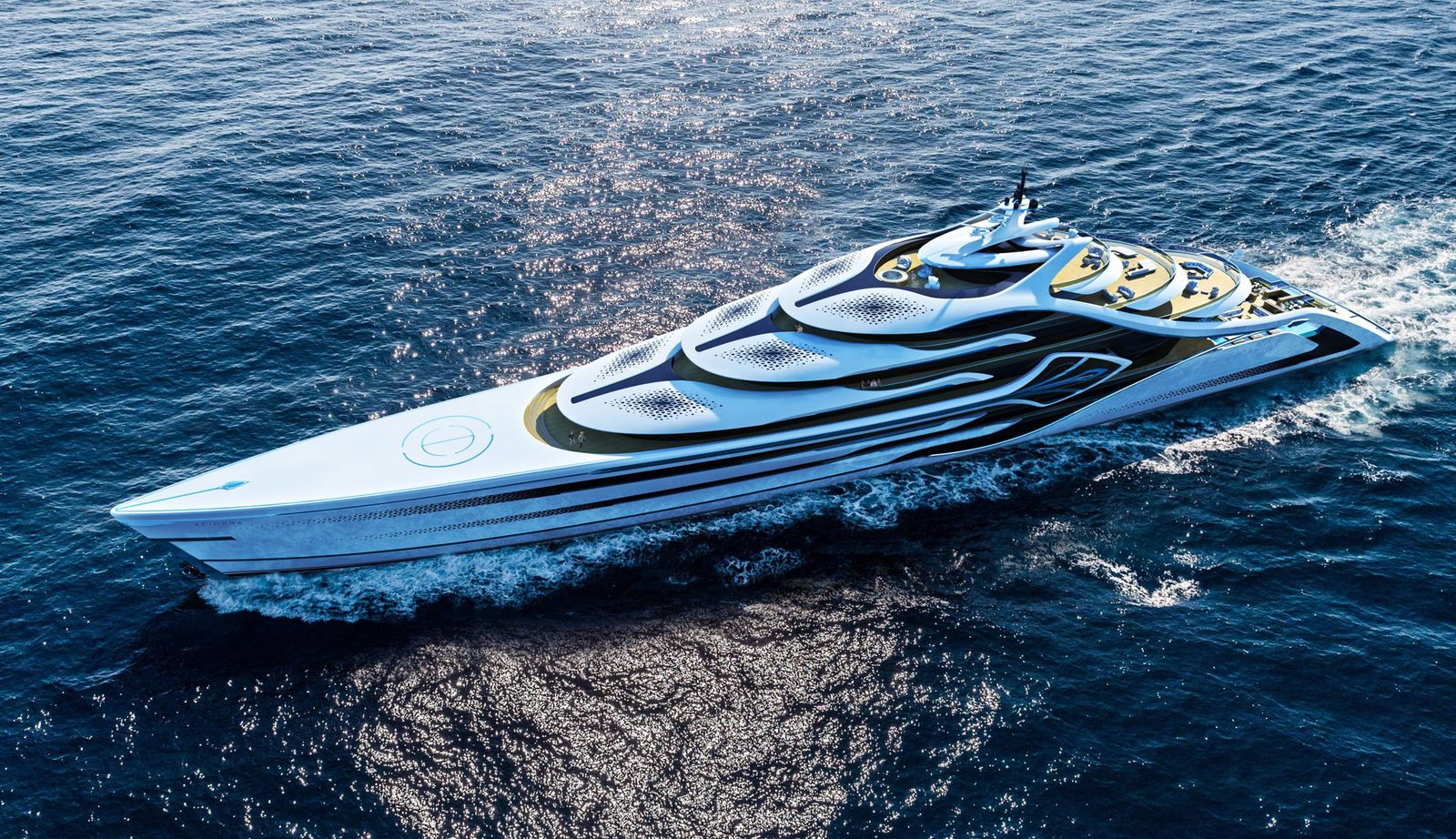 British designer Andy Waugh has unveiled his latest superyacht concept named Acionna.
The 175m megayacht has been designed to challenge many of the preconceptions about larger yachts which are often said to be homogenous and conventional.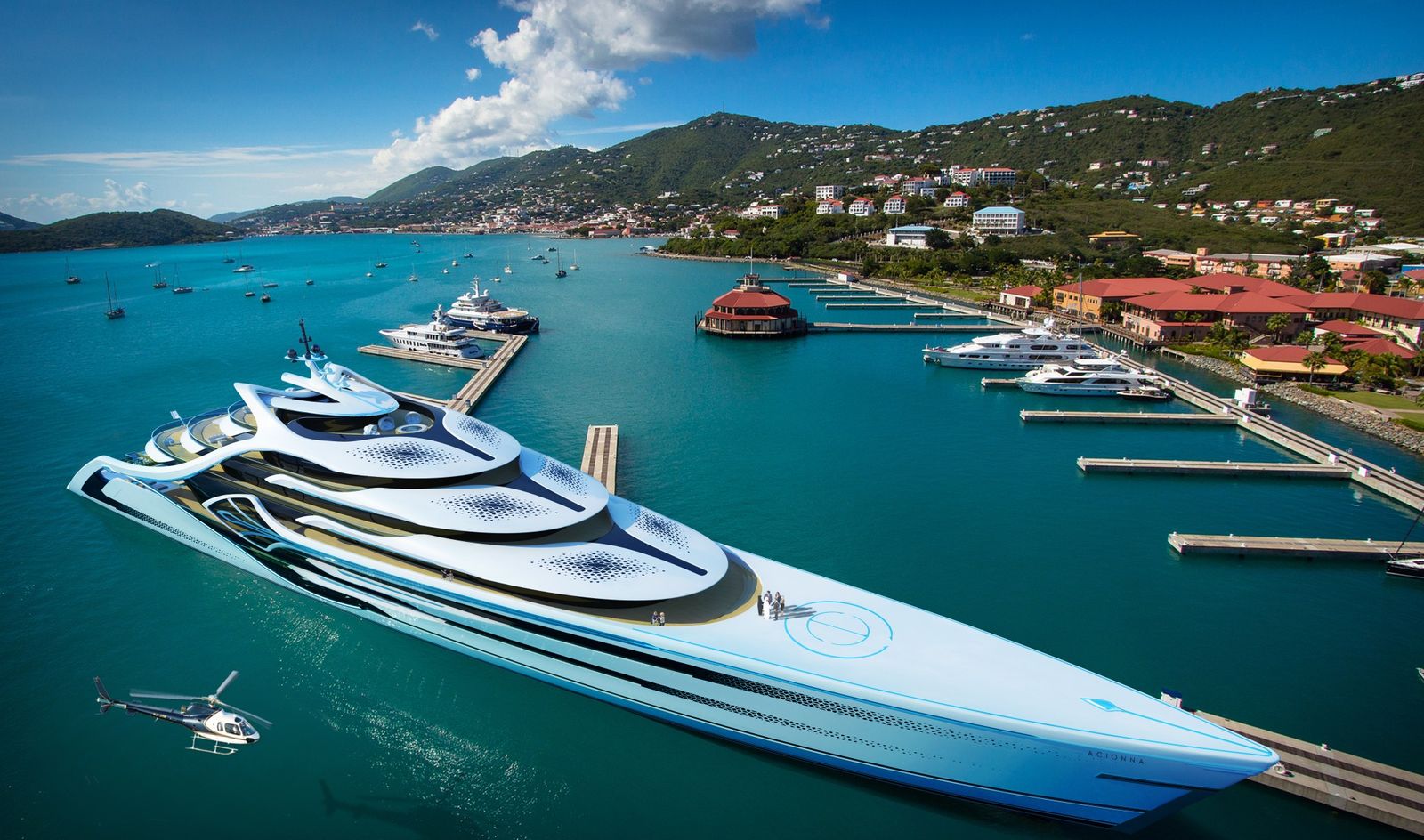 At first glance it is obvious that Acionna is absolutely unique, her avant-garde styling a feast-for-the-eyes from every angle is exaggerated by her elegant proportions and sheer scale.
The interior space available within the design is colossal and could include almost any feature desired including potentially a full size squash court, helicopter hanger and a 20m indoor pool.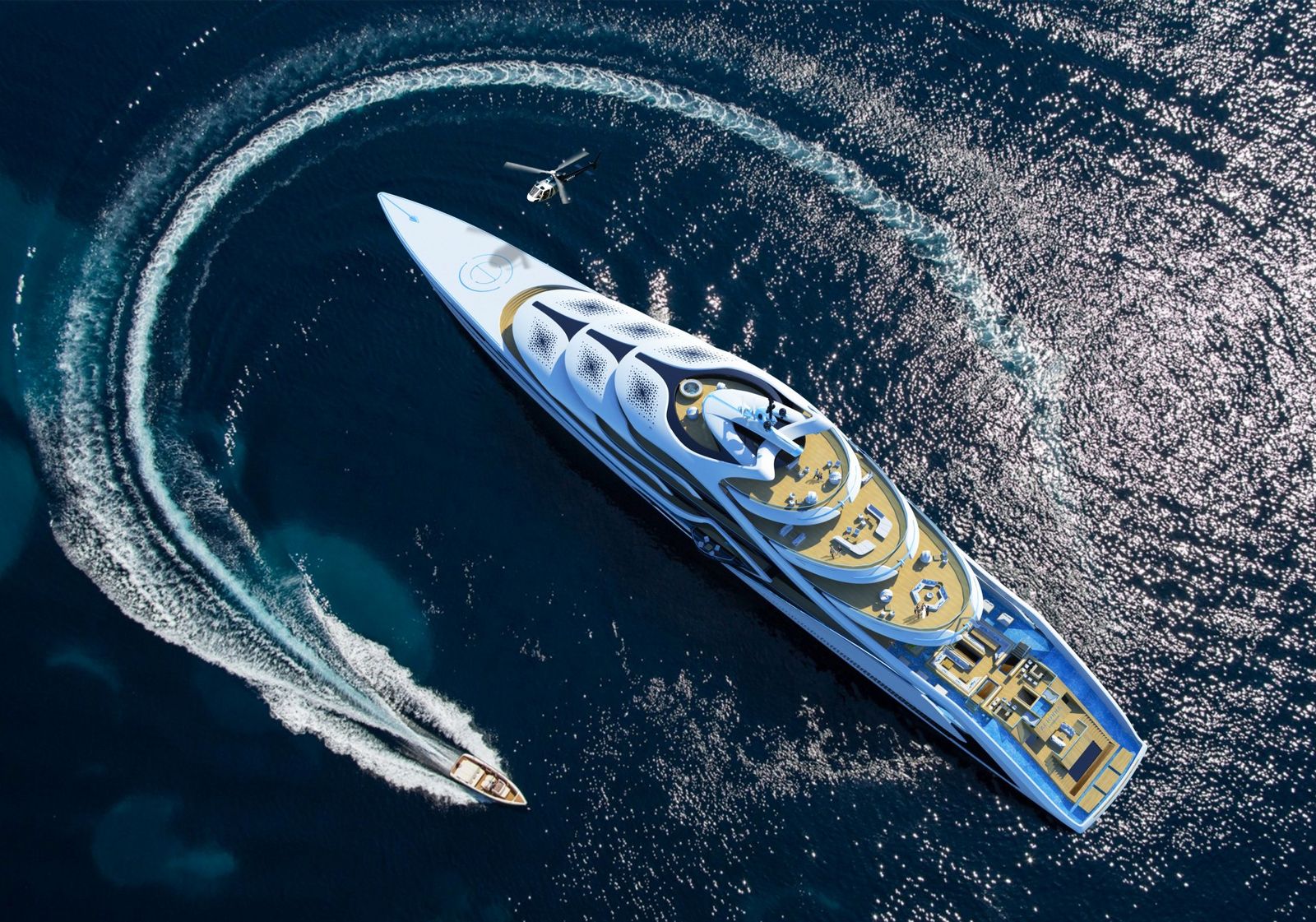 The yacht has eight decks, a double height main saloon with panoramic curved glass overlooking the main aft deck pool.
Slightly more space will be used for the propulsion system in comparison to conventional designs as she is planned to be powered with hydrogen using a similar system currently being trialled in cruise ships and ferries. If the power used to manufacture the hydrogen is purchased from renewable energy sources the yacht could be said to be 'zero impact'.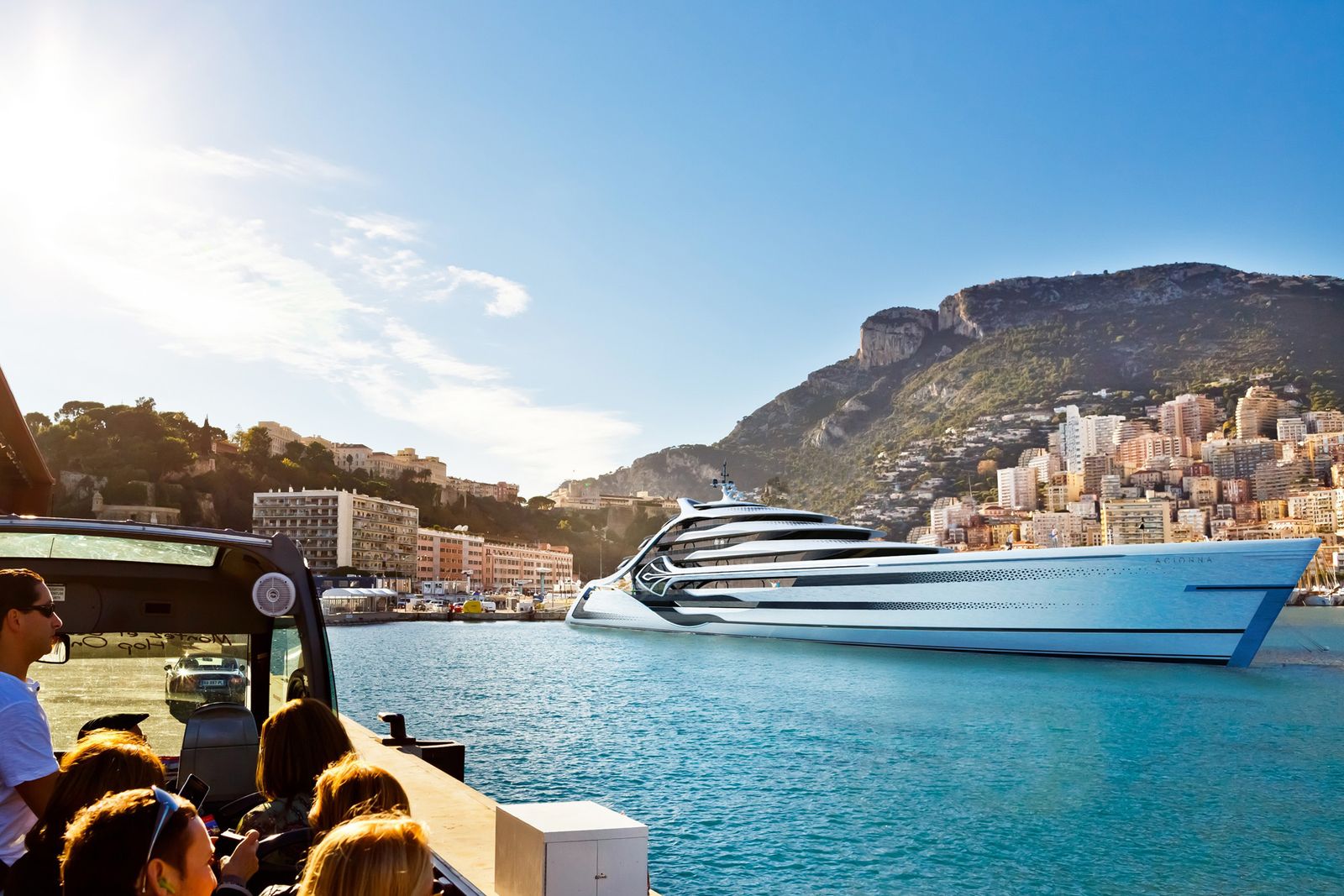 Hydrogen propulsion currently makes the most sense with larger vessels requiring long range capability (as battery powered electric systems require regular recharging) however at present there are only a few marine hydrogen facilities in the planning stage.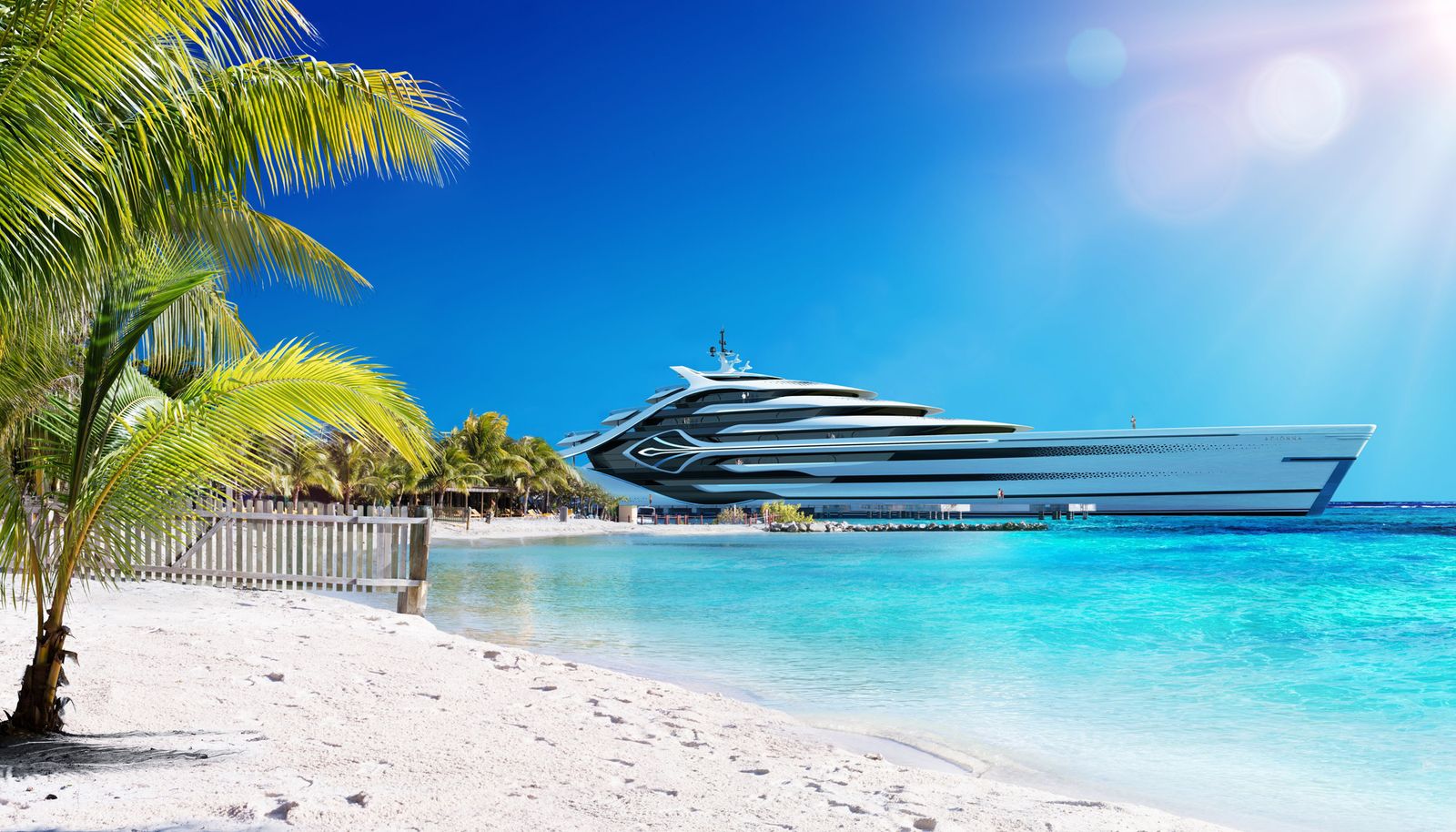 "The Acionna concept is for those who see themselves as trend setters and game changers, those who appreciate the zenith of luxury but also want to have a positive impact.", says the designer Andy Waugh.