114m superyacht concept by designer Alvaro Aparicio de Leon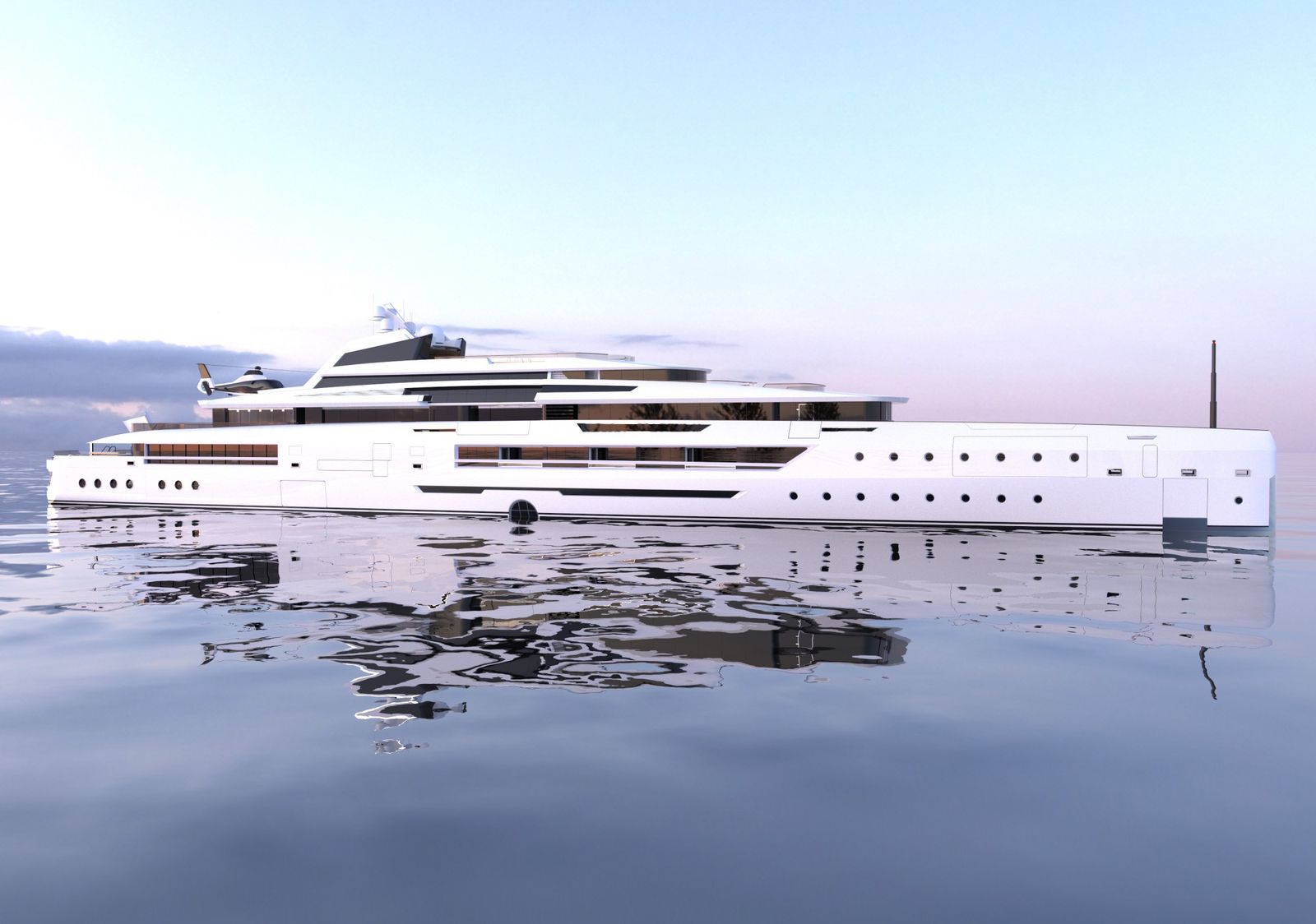 Megayacht concept Ines is the work of Spanish designer Alvaro Aparicio de Leon.
It boats a sleek profile and a dynamic silhouette for a 114m vessel.
"Most of the yachts of similar size that I've seen seemed too large, more like transatlantic cruisers. I decided to find out if I could make a sleeker one," explains the Mallorca-based yacht designer.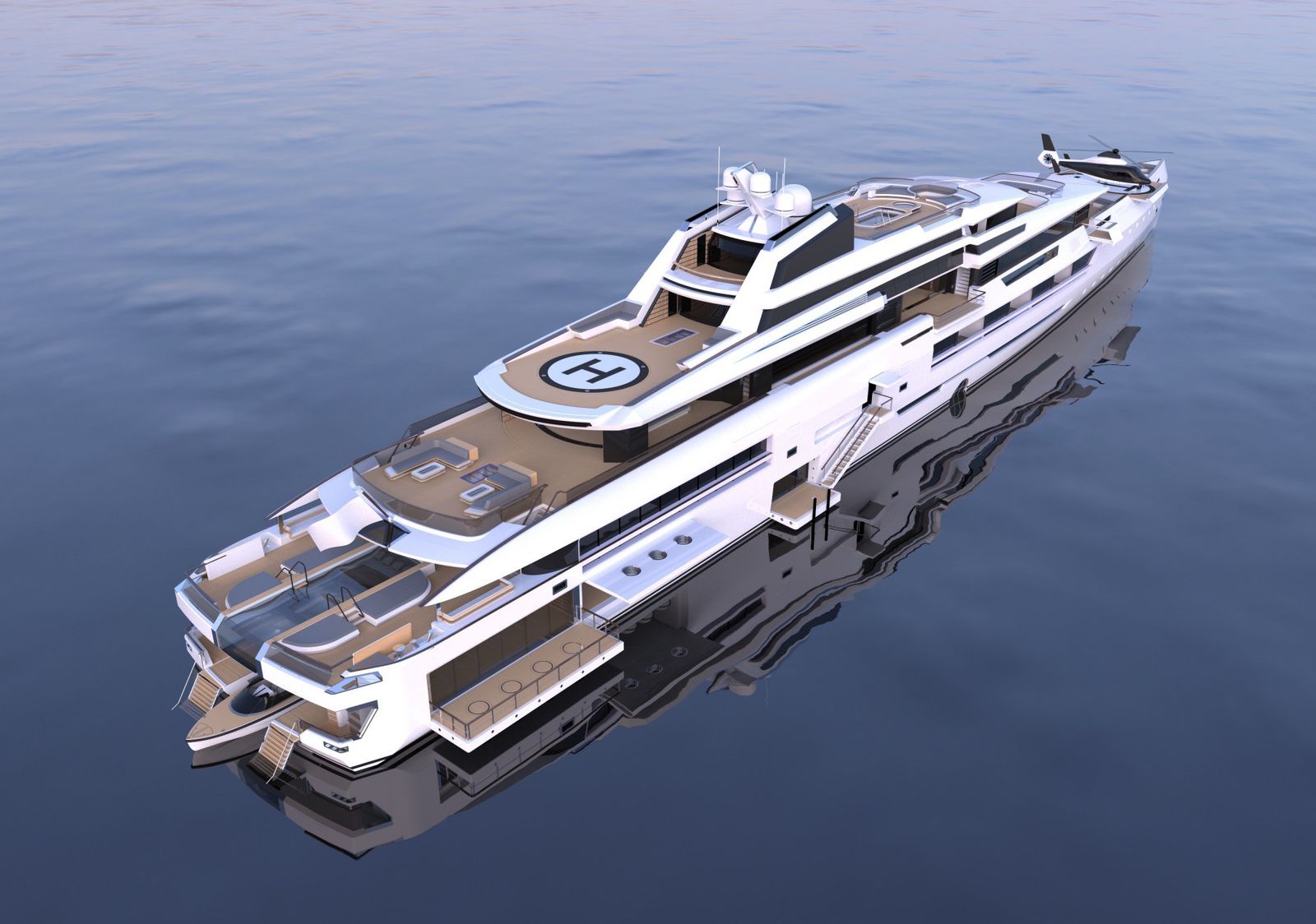 Ines is a full displacement yacht with a vertical bow. The classic round portholes are characteristic to this design, a tribute to the classic marine porthole.
The interior is big enough for 20 guests and a crew of 42 people. The owner's quarters are located on the upper deck and comprise a master suite, office, bathroom and dressing room.
The superyacht features a touch-and-go helipad, indoor and outdoor swimming pools and a garage for two limousine tenders, four jet-skis and a U-Boat Worx submarine.