The aliens are here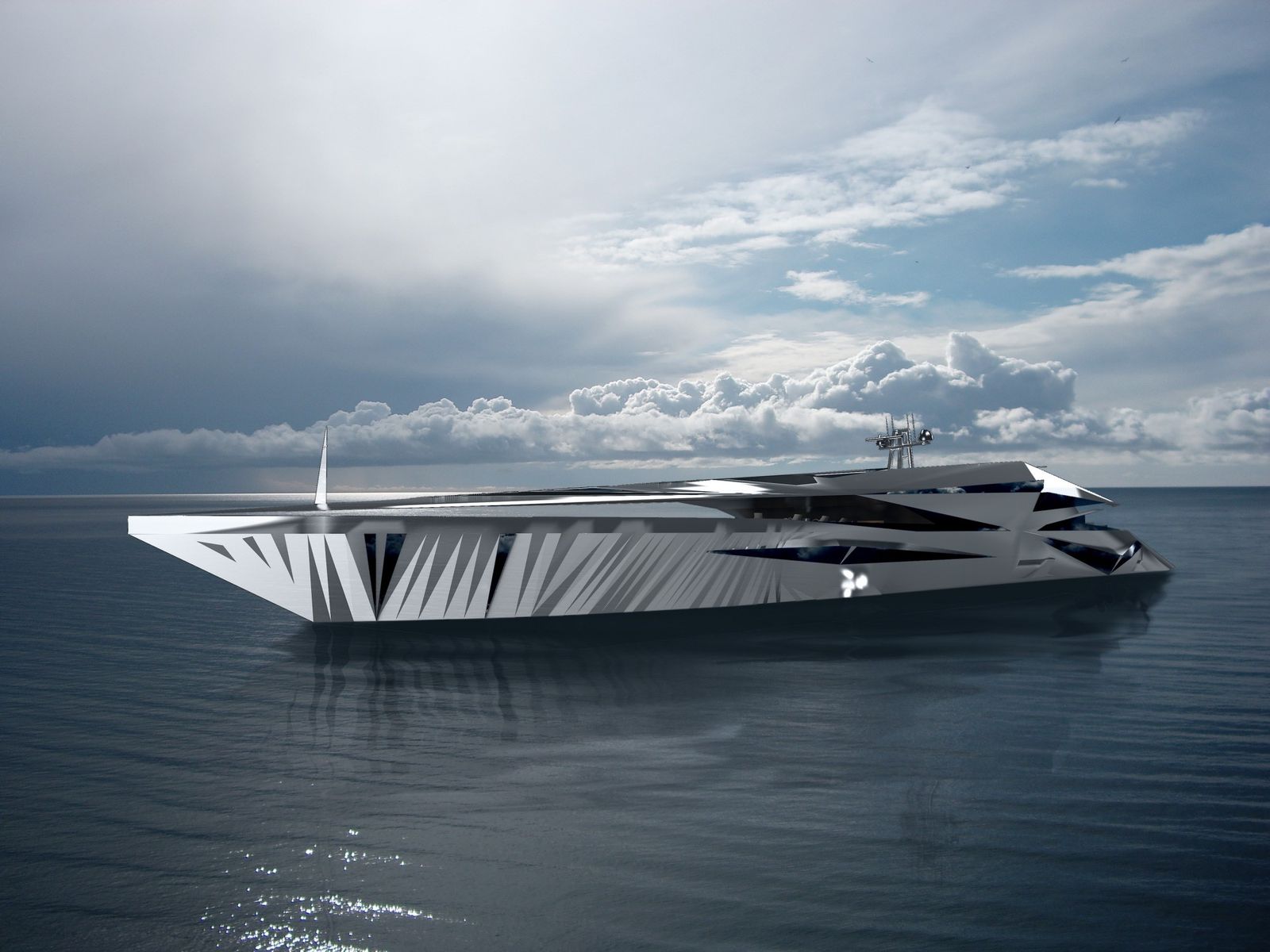 The Monaco-based designer George Lucian has presented his latest superyacht concept named M/Y Roswell.
George Lucian is the man behind superyacht concept like "Dare to Dream" or the 100m sailing vessel concept Project Origami.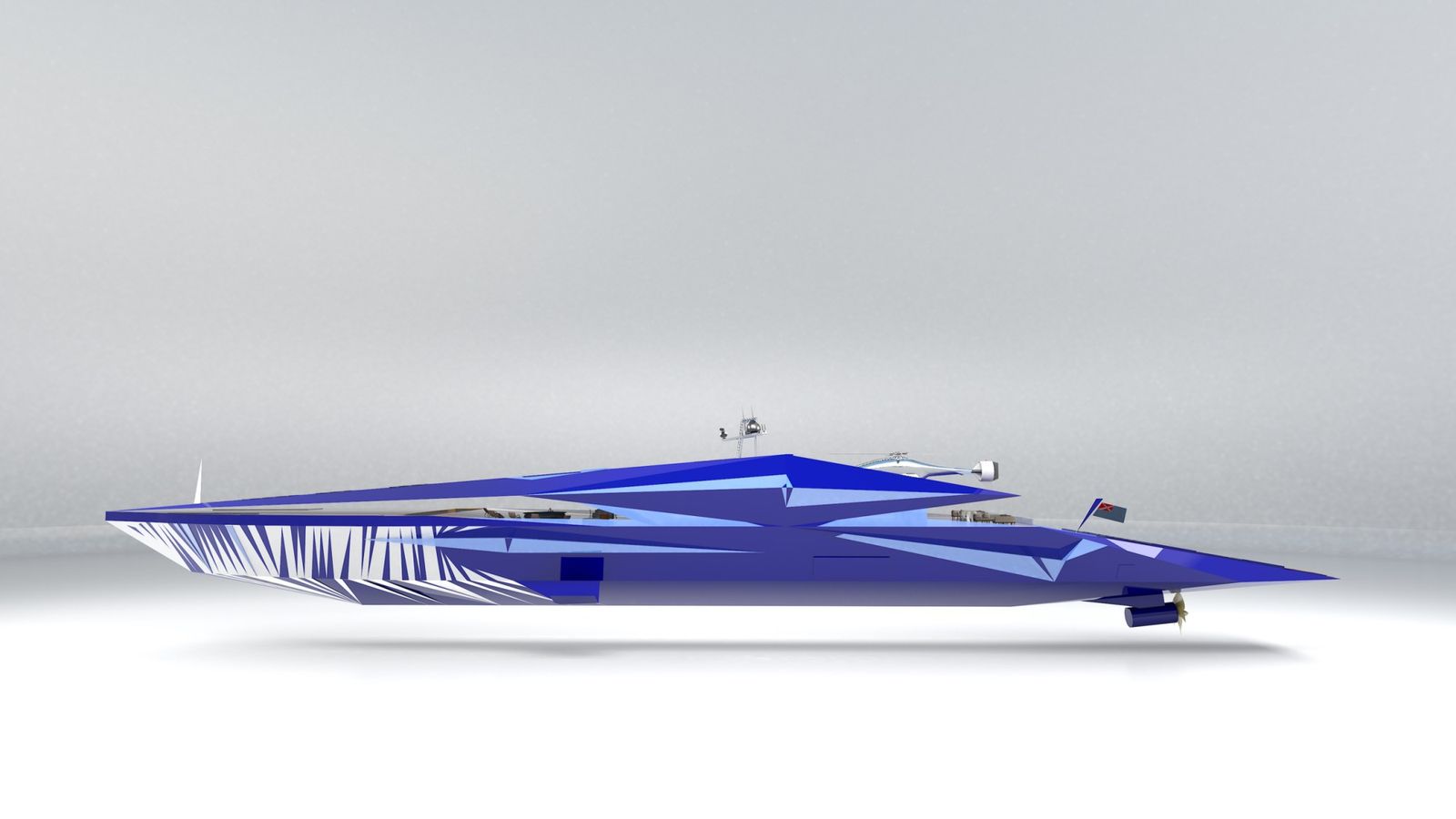 The new M/Y Roswell started with the idea of creating an iconic worldwide recognizable yacht inspired from the future. The 65m full aluminum superyacht is designed to have full electric running capabilities, supported by two diesel-electric engines and large solar panels that cover the numerous horizontal surfaces of the vessel.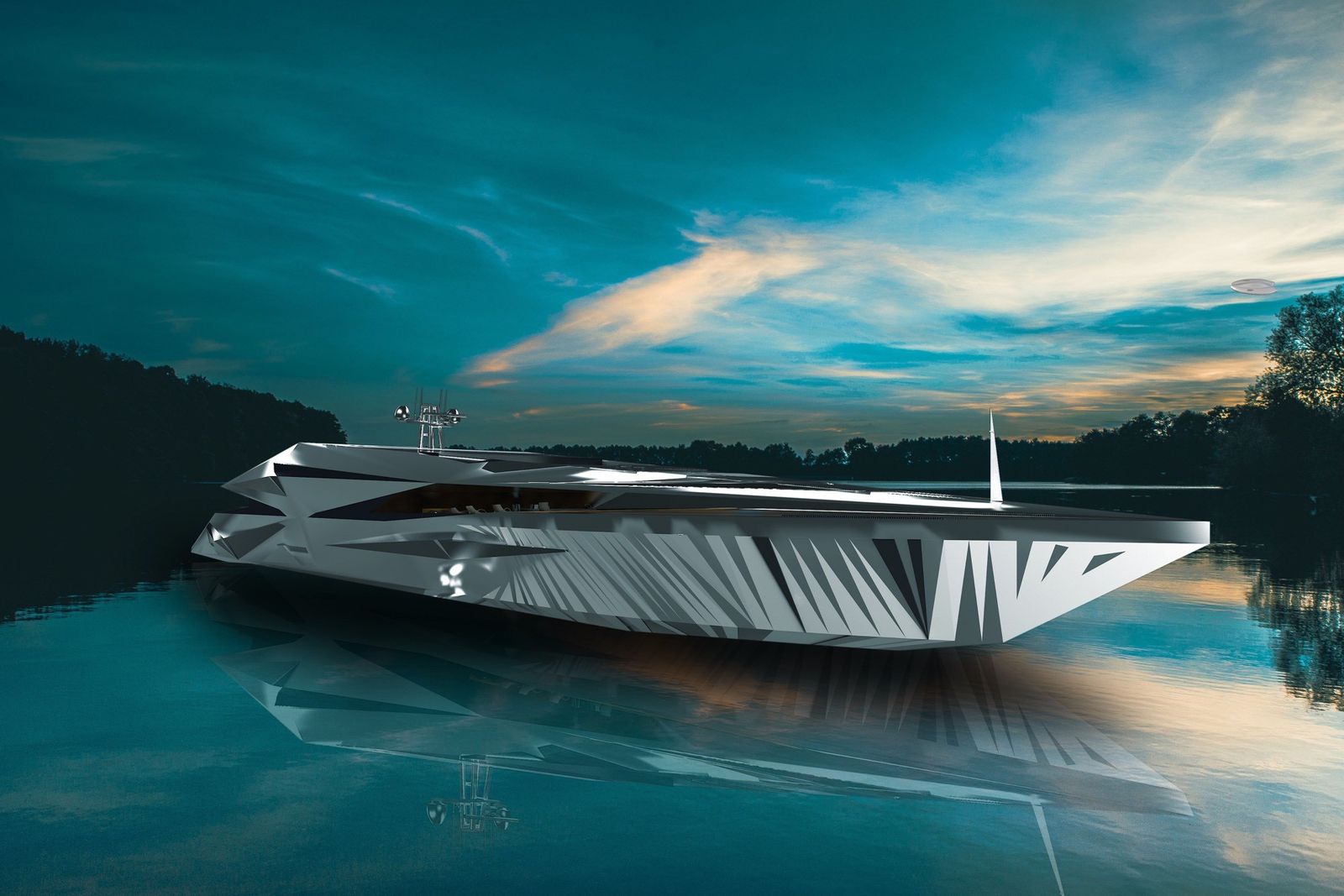 Its shape borrows elements from the military stealth vessels, and aircrafts, Together with the full electric capabilities, reflective hull surface, patterns, and sharp angles, make the yacht have a very discrete radar footprint if any.
Unlike its radar footprint, its presence in any harbor will for sure be anything else but discrete.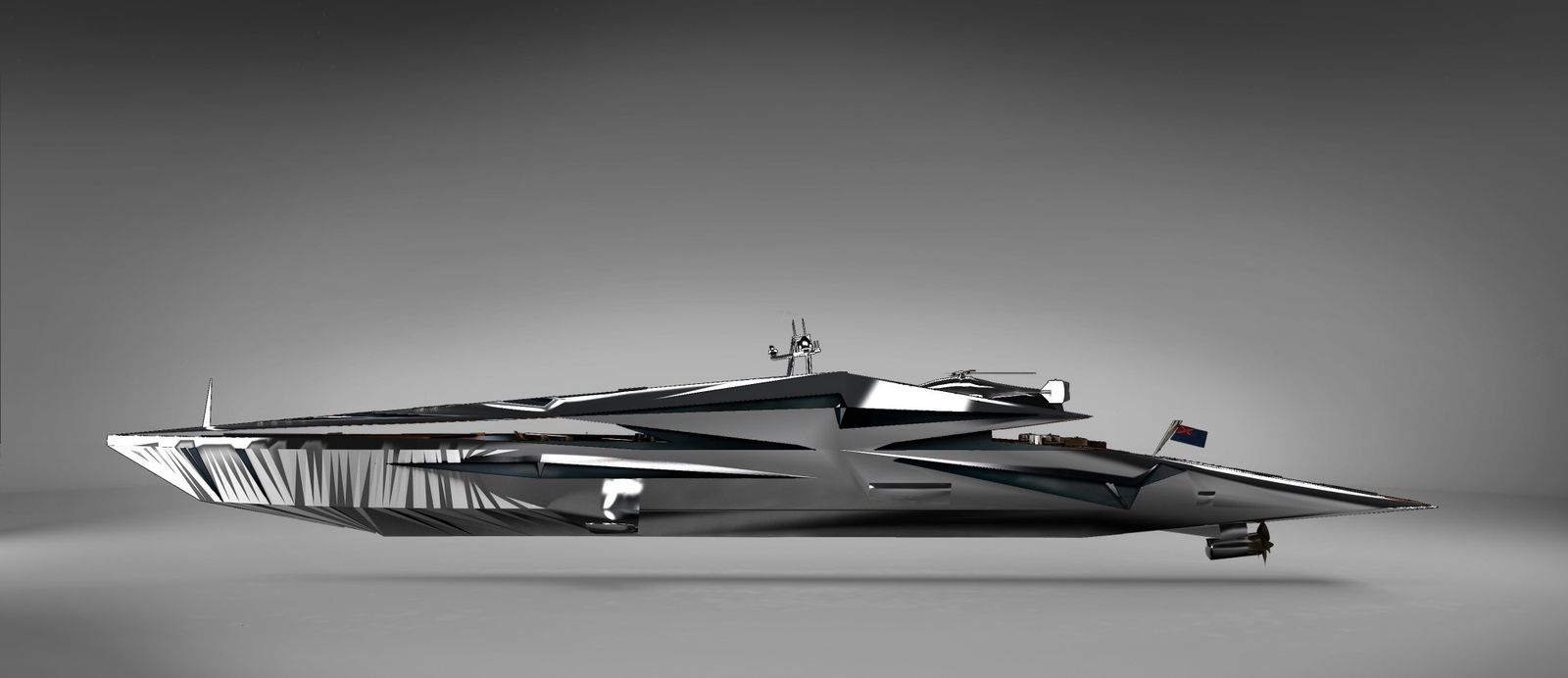 On the bow side of the main deck, you can find a large outdoor covered living area, including a beam length swimming pool, a lounge and, a dining area. This shall be the main living area of the yacht, being connected to the main salon and the stern deck with large glass doors and walls, giving the sensation of a huge open loft-like space. The bridge is located on the upper deck, together with a helicopter platform, and a sky lounge.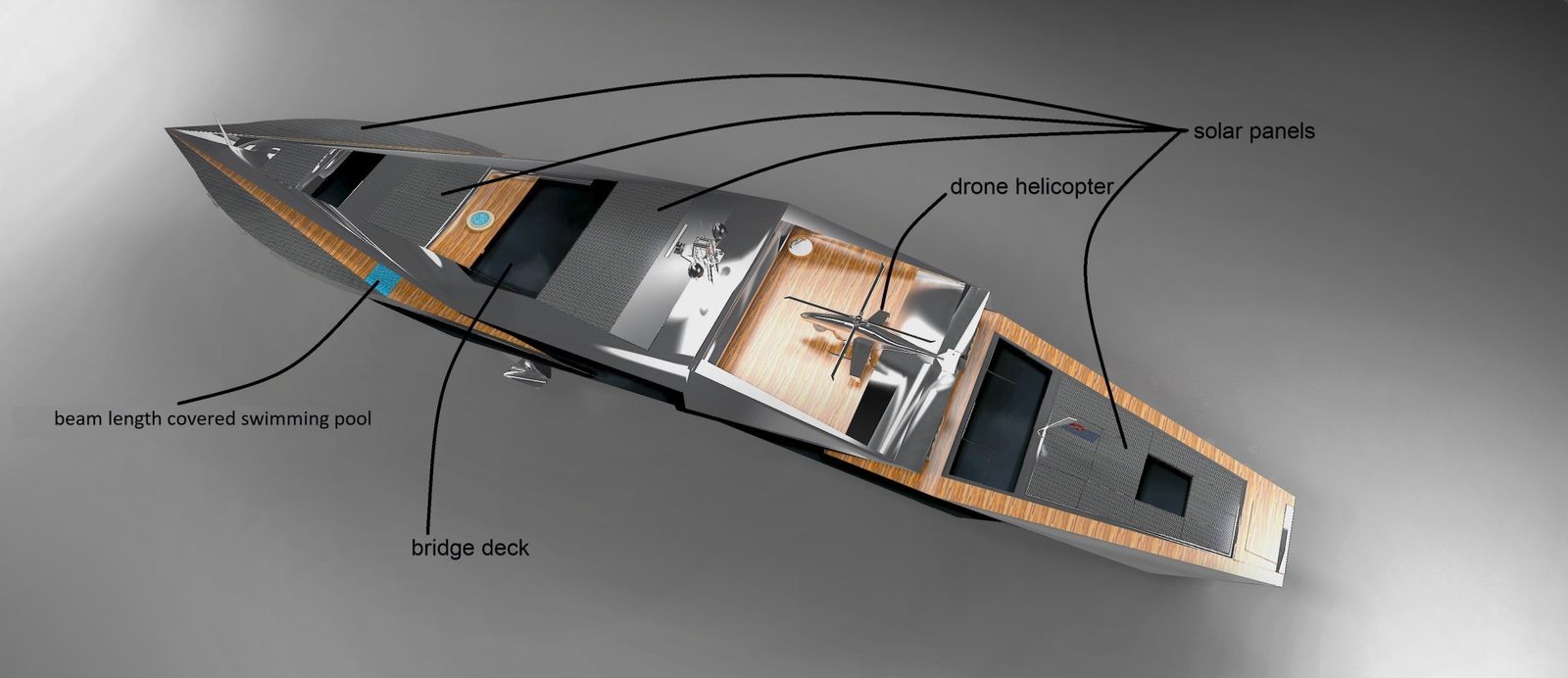 This alien-looking vessel can welcome onboard 12 guests together with 12 crew members.