Think of it as a pick-up truck in the world of yachts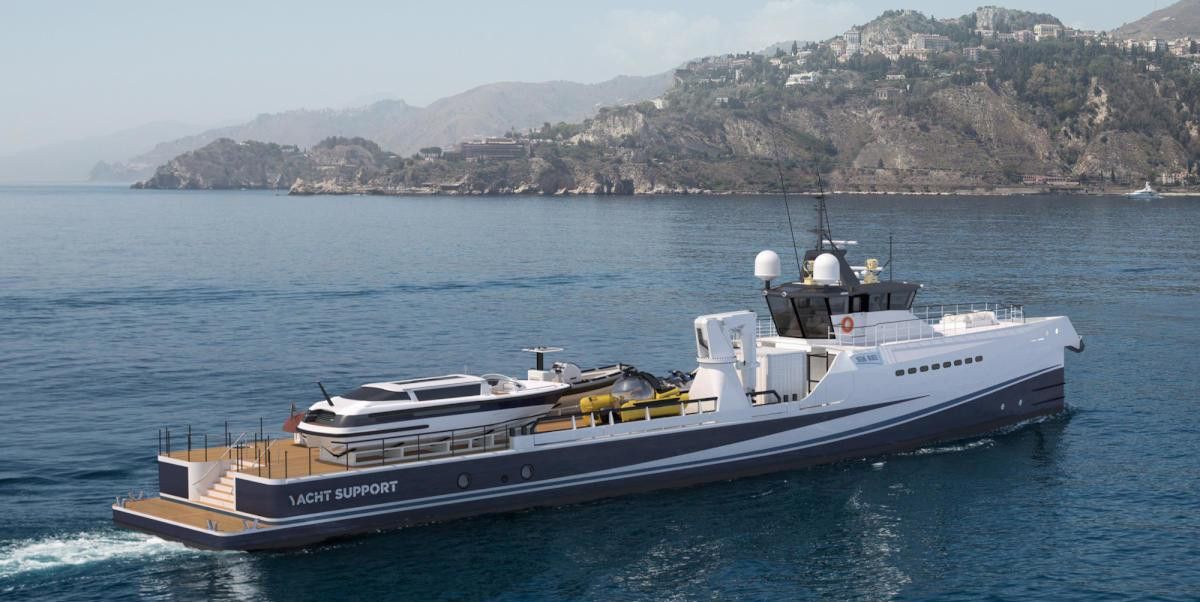 In the world of superyachts, space is a premium. But also lots of water toys, tenders, jet skis and other fun things. But these toys take space in the belly of the yacht or on the decks above.
Damen, the Dutch shipyard specialized in commercial vessels, have launched a support craft from the YS5009 range. She will carry the name Fast & Furious.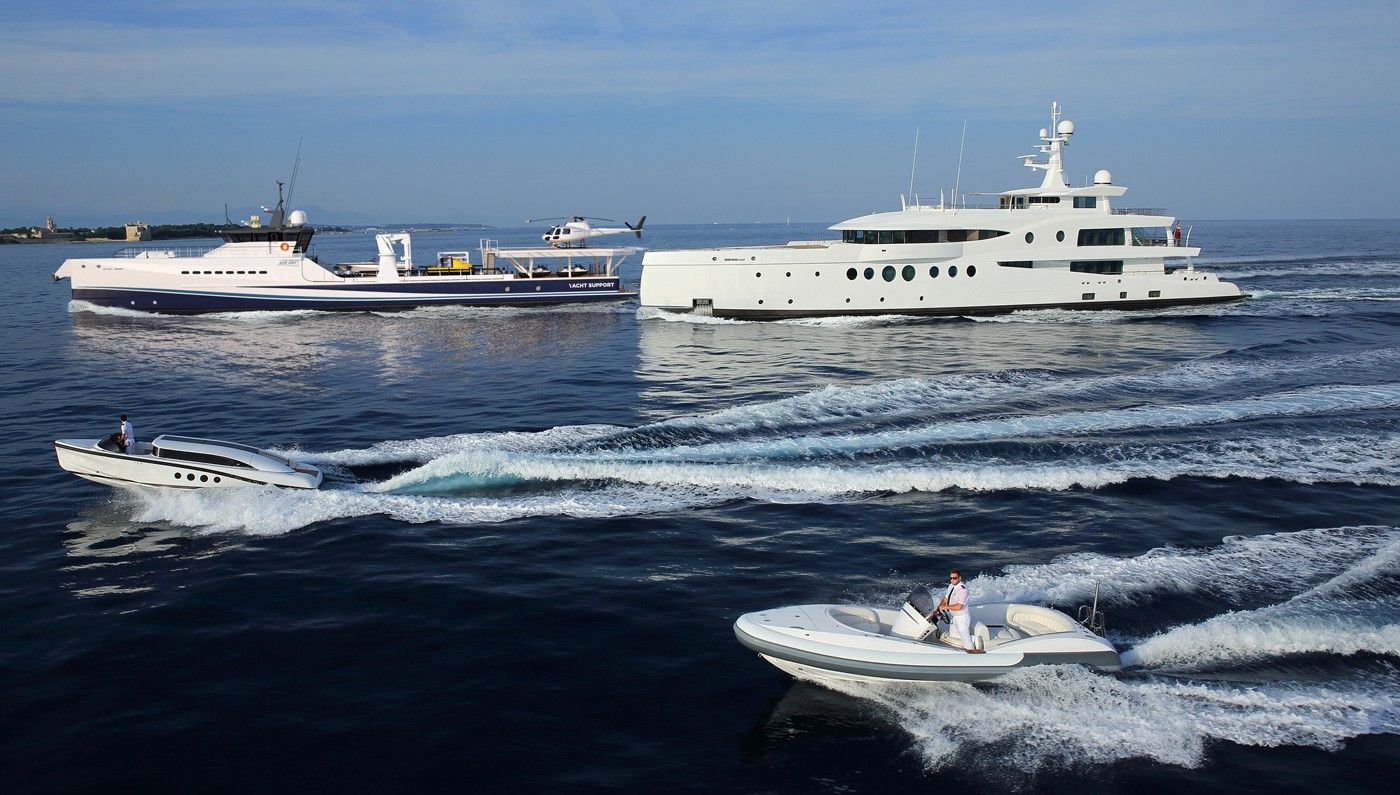 The 55m superyacht support vessel will make her public debut at the Monaco Yacht Show. Fast & Furious has 225 square meters of exterior space on her deck. A deck crane with five meters reach can lift and launch motorboats and tenders weighing up to 12 tonnes.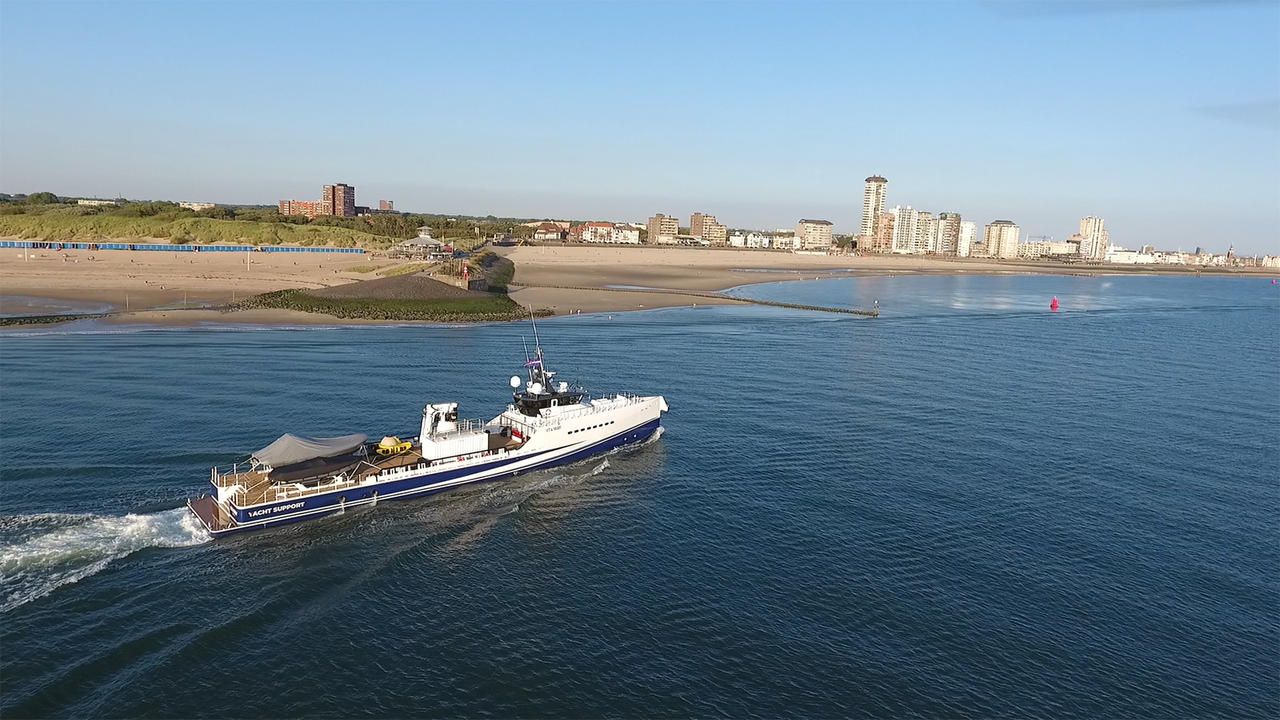 The aft deck can also be used as a helipad. Fast & Furious needs a crew of 20 to operate. For power, Damen has installed four Caterpillar 3512C diesel engines. Top speed is 22 knots, but when cruising speed at 16 knots she has a range of 5.000 nautical miles.
The Damen Yacht Support range was introduced in 2009. After the delivery of Fast & Furious, Damen has begun the construction of the ninth hull in the series, due to be delivered in 2017.