A supercar for the water
This is one of fastest yachts presented at the Miami Boat Show: the SV Alpha.
The 11.5m (38-footer) boat has flared silver hull and a red interior inspired by the lines of a 1967 Chevrolet Corvette. The design is the work of Mauricio Velez and Nicolai Sass. They decided to build their own boat to stand out from the crowd. "We were bored with what we saw," says Velez. "Everything was the same. We just looked at each other and said, 'Why don't we build our own hotrod boat?'"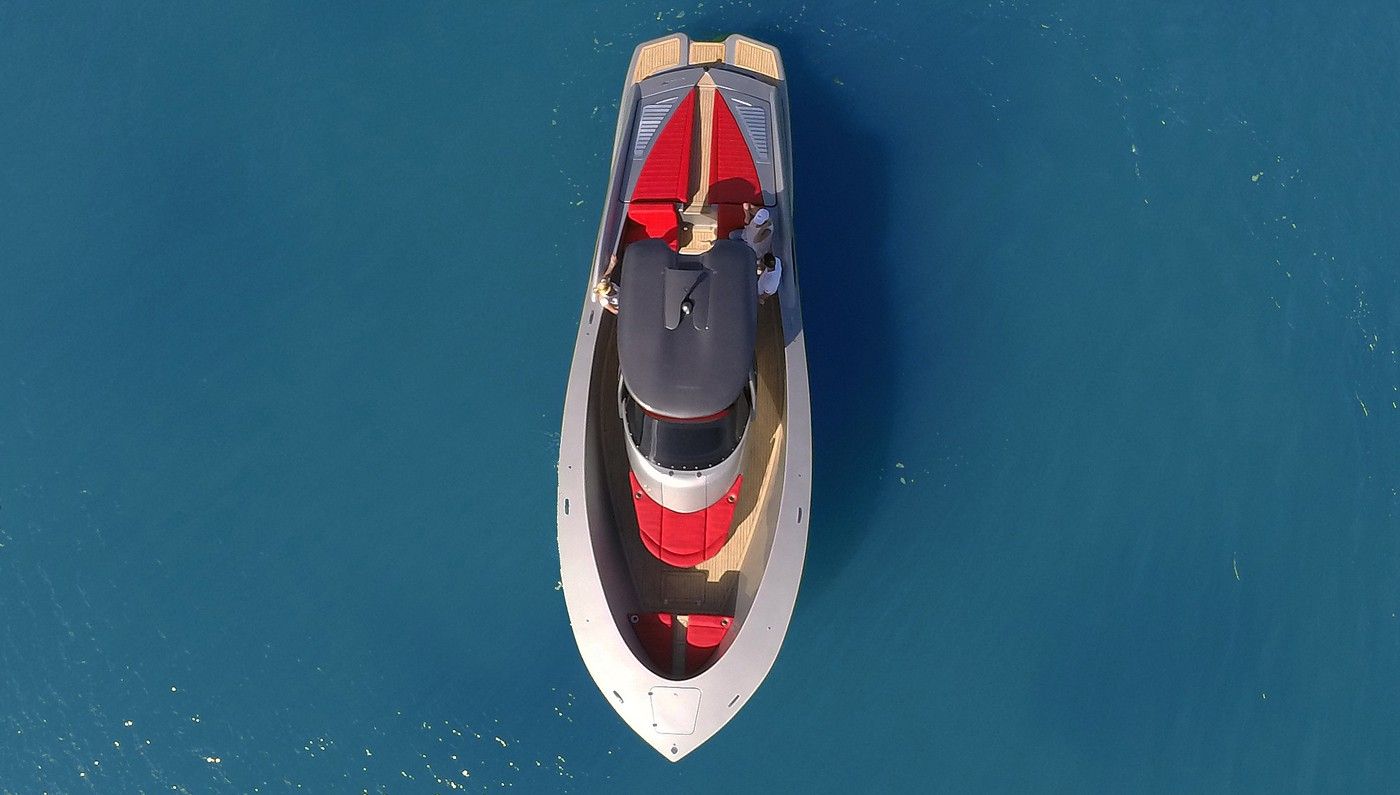 This vessel has racing pedigree and it's powered by two 700hp Mercury Racing Engines and Mercury Race 6 drives. Top speed is 90 mph, and while there are other racing boats that can reach this speed, none has the dayboat layout and the luxury features of the Alpha.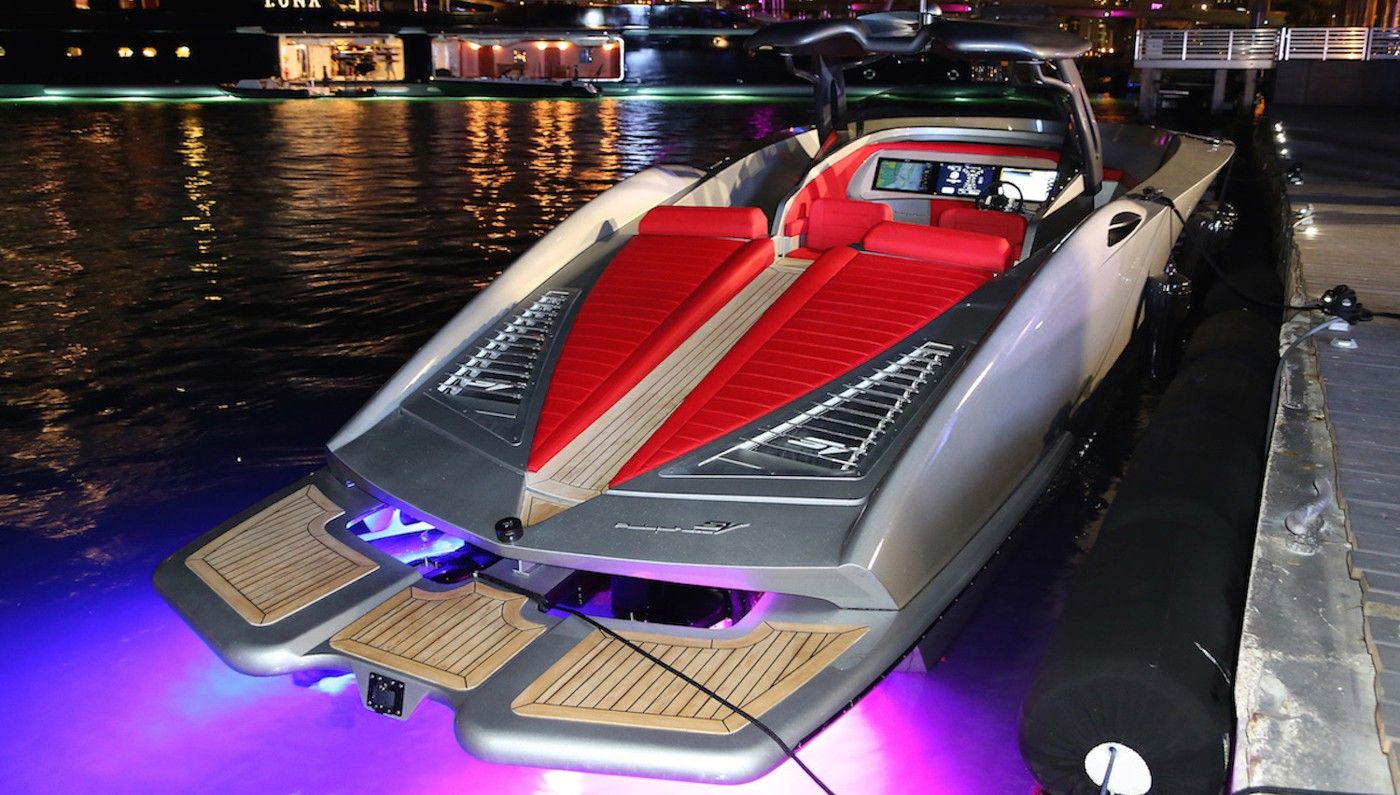 SV Yachts offers also less powerful engines like the Mercury Racing 520 hp or 565 hp.
SV Alpha's base price ranges from $680,000 to $800,000.